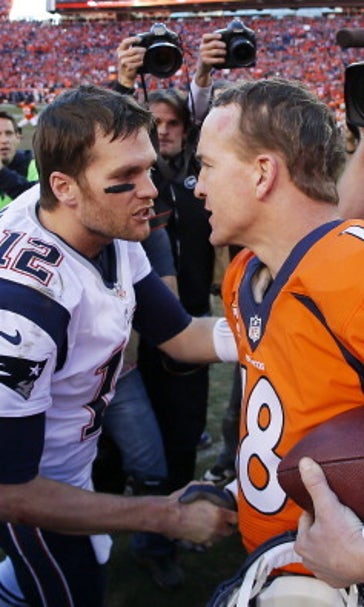 Stop the Peyton Manning vs. Tom Brady debate
April 20, 2015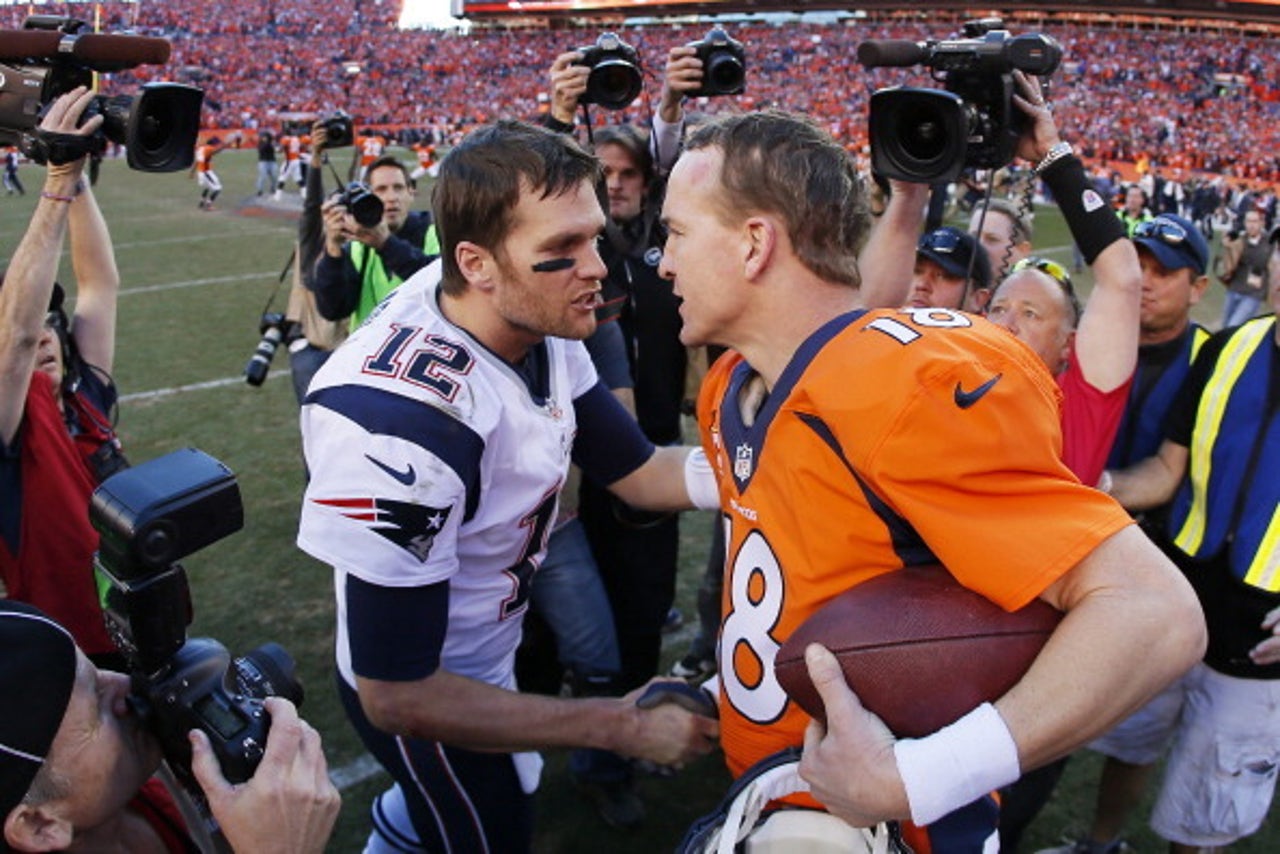 By Josh McSwain
The most common debate in the NFL for the last decade is whether Tom Brady is better than Peyton Manning or vice versa. This debate has reached no conclusion and has reached such a tiresome level that I make this declaration:
The two are the same. They're equally good.
The head to head advantage that Brady has over Manning is meaningless. There are 52 other players on both teams that affect the outcome of each of the games that feature both of them. If you want to go on straight head to head record, I guess Kevin Kolb is better than Tom Brady because Kolb has the head to head advantage on Brady…
It's no secret that Brady has been supported by very good and often great defenses throughout his time in New England, yet it is a fact most people conveniently ignore. Over Brady's 13 years in New England, his defense has allowed 18.7 points on average, have averaged a league ranking of 8th and have ranked in the top 10 nine times. In the four years that the Patriots have won Super Bowls, combined they allowed less than 17 points per game. By comparison, the Steelers defenses that get the majority of the credit for the two titles Ben Roethlisberger have averaged a ranking of 6.45 while allowing 17.93 points per game. So clearly, Brady rarely gets put in bad positions by his defense. Though to be fair, he has shown the ability to get them out of holes frequently.
Peyton Manning on the other hand has had a very mixed bag of defensive help throughout his career. His defenses have allowed the fewest points in the league and the most. It averages out to a 21.5 points per game and an average ranking of 15.375. To Peyton's credit, he has the most fourth quarter comebacks and game winning drives in the NFL right now, though suffice it to say he has been given plenty of chances.
So if defense wins championships, doesn't it follow that Brady would have more with significantly better defenses?
Another argument that gets tossed around a lot is the whole "quarterback making a receiver better" notion. This line is utterly pointless. All good quarterbacks do this. What would Julian Edelman, Deion Branch, etc. be without Brady? Probably not much. On the other side, what would Austin Collie, Anthony Gonzalez, Jacob Tamme, even Reggie Wayne or Marvin Harrison be without Peyton Manning? None of those guys really did much unless they were catching passes from the sheriff.
Another factor beyond the players is of course the coaches. Brady has played for one coach his whole career, and one of the best defensive minds the NFL has ever seen. While people say that Belichick did nothing before Brady, that statement is misleading. While in Cleveland Belichick took a team from the bottom of the league and made them a playoff winner in his fourth year with the team before a disastrous final year in Cleveland in which they announced the team would be moved. Can't blame Belichick for that. Furthermore the year Brady took over, Belichick improved the defense from 16th in points allowed in 2000 to sixth in 2001. Even if Drew Bledsoe had never gotten hurt and Brady never seen the field in 2001, the Patriots still would have been better, perhaps even a playoff contender. On the other hand, Peyton Manning has had four coaches — Jim Mora, Tony Dungy and Jim Caldwell in Indianapolis and John Fox in Denver. Gary Kubiak will be his 5th head coach in 17 years.
What it boils down to is this — since coming into the league, both Brady and Peyton have had teams contend year in and year out, which is a rarity in the NFL. They truly embody what it means to be a franchise quarterback, and have done so for a long time. Two situations are never the same, if Brady had played for the Colts and Broncos while Manning was on the Patriots all these years how would the results be different?
In conclusion, both of them are going to be first ballot hall of fame inductees and both of them are arguably among the five best to ever play the position, no question top 10. But while the debate continues to rage, we should just appreciate the fact two of the greatest signal callers to ever put on a football helmet played at the same time and provided us with great football.
More from cover32:
---
---