National Football League
National Football League
Steelers' shaky line takes another blow
Published
Feb. 4, 2011 12:00 a.m. ET

The 75 percent shot is down to zero. The witching hour has come and gone. We've officially passed the unofficial deadline for Maurkice Pouncey — the Steelers' final practice before Super Bowl XLV.
And we're exactly where we were before Super Bowl week started — with Pouncey unable to play Sunday vs. the Green Bay Packers.
Steelers head coach Mike Tomlin confirmed Friday what had been suspected pretty much from the moment Pouncey left the AFC championship game with a high-ankle sprain: The All-Pro rookie center will be on the sidelines, leaving the center position in the hands of backup Doug Legursky.
"Obviously he's a quality player, and how it affects the game, no one knows," Tomlin said. "But as far as what we do, we have a plan, and that won't change."
Most observers felt Pouncey's insistence all Super Bowl week that he intended to play in the big game was less a legitimate attempt at rehabilitation and more a smoke screen to keep the Packers coaching staff guessing for as long as possible about whom they'll be facing. But Green Bay head coach Mike McCarthy said Pouncey's availability (or lack thereof) wasn't factoring into his team's preparations.
"I don't think their protection schemes or their run concepts will change very much based on who is playing center, because Ben Roethlisberger is going to make that offense go," McCarthy said Friday morning, when Pouncey's availability was still up in the air. "It will not change our approach, defensively, based on who is playing under center."
It may not change the Packers' approach, but it definitely changes their odds for success.
In a game that's anticipated to be this tightly fought, the slightest edge could prove to be the difference. And replacing a Pro Bowler with a second-year undrafted free agent making his first career start at the position definitely qualifies as a slight edge.
"The NFL is made up of lots of players like him — guys who somehow got an opportunity and seized it," Tomlin said. "We're completely confident that he will seize this opportunity and play well."
If there's a silver lining to losing your All-Pro center on the eve of the Super Bowl — and admittedly, you've got to really want to see a silver lining in this particular circumstance — it's that the Steelers have become particularly adept at filling holes on their offensive line this season.
After April's draft, Pittsburgh's projected offensive line consisted of Willie Colon and Max Starks at tackle, Trai Essex and Chris Kemoeatu at guard, and Justin Harwig at center. Exactly one of those players — Kemoeatu — will start Super Bowl XLV.
Colon didn't even make it to the regular season, landing on injured reserve with an Achilles' injury suffered during the summer. Neither did Harwig, albeit for different reasons; the eight-year veteran was waived on the eve of the regular season. Essex and Starks began the season as starters, but Essex lost his starting gig after Week 10 because of ineffective play, while Starks lost his a week earlier to a season-ending neck injury.
And the two Pittsburgh linemen to start every game — Pouncey and Flozell Adams — were hardly safe bets to do so, seeing as how one was a rookie and the other a late training-camp pickup after being ignominiously cut by the Cowboys.
"It's been musical chairs in there since Day One, even before the season," Legursky said Thursday, one day before the music officially stopped, leaving Pouncey as the Steelers' offensive lineman without a chair and putting Legursky in the unenviable position of having to make his first career start at the position on the sport's biggest stage. "So I've had time at all three interior positions, so those guys feel comfortable, I believe, with me in there. I feel comfortable playing side by side with them. We're a tight-knit group, so no matter who's in there, we're going to try to play for each other and get a win."
Even with the Steelers shuffling the deck on their offensive line all season, the team still finished 11th in the league in rushing yards with a healthy 120.2 yards per game. And while those 43 sacks allowed seem disconcerting on the surface, they actually represent an improvement over Pittsburgh's last Super Bowl team, which gave up 49, suggesting those numbers might have more to do with quarterback Ben Roethlisberger's reluctance to ever give up on a play and less with any shortcoming on the part of the line.
"It's just one of those things," said Ramon Foster, who started the final seven games of the regular season at right guard. "Even if some people in the media don't respect it, we've gotten all the way to the Super Bowl."
Winning it, especially without Pouncey, is another matter entirely.
Pouncey proved so talented that initial plans to bring the rookie along slowly by playing him at guard were quickly discarded. He took hold of the starting center position during training camp and didn't let it go, playing every game while assembling Pro Bowl credentials and garnering some support for Rookie of the Year. While he didn't win that honor, he did earn this compliment from his head coach; Tomlin called Pouncey "without question, the best rookie player I've ever been around."
His shoes proved particularly tough to fill during the AFC championship game. Legursky and Roethlisberger combined to botch a pair of snaps — including one that led to a safety that helped the Jets climb back into the game. And against the Packers, he'll have to contend with B.J. Raji, a 6-foot-2, 340-pound mountain of a man who's extremely agile for his size — as you could probably tell from the moves he showed off during his end zone celebration after returning an interception for a touchdown against the Bears in the NFC title game.
But at least publicly, the Steelers appeared confident in Legursky's ability to do what they've had to do all season long — fill in the blank.
"We're not going to ask Doug to be Maurkice," Pittsburgh offensive line coach Sean Kugler said Thursday. "He's got to be Doug and go out there and utilize the skills he has and the talent he has. He'll do a great job."
"I know that I'm a capable player," Legursky said. "I'm going to go out there and play hard and get the job done."
---
---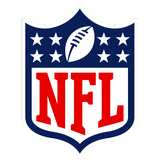 Get more from National Football League
Follow your favorites to get information about games, news and more
---