National Football League
National Football League
Steelers, plenty of others seek supremacy in AFC
Published
Aug. 29, 2011 9:00 p.m. ET

The Steelers were a team in flux a year ago, their star quarterback about to sit out a four-game suspension.
Ben Roethlisberger returned after Pittsburgh went 3-1, leading the team to its third AFC championship in six seasons. Now the bitter taste of a Super Bowl loss to Green Bay and a controversy-filled offseason have the Steelers itching to defend their AFC title. After keeping the core of their roster together, they're loaded to make another run.
But so are plenty of other AFC teams.
Just ask Rex Ryan, who says this is the most talented Jets roster he has had since becoming New York's coach. Oh, yeah, he guarantees - again - this is the year the Jets bring home their first Lombardi Trophy since the days of Broadway Joe.
''Everything that I've said in the past,'' Ryan said, ''is still in play.''
Bill Belichick's New England Patriots might have something to say about that. After all, they've been the kings of the AFC East for eight of the last 10 years. And Tom Brady - the NFL's MVP after 36 touchdowns and just four interceptions - has a dangerous new target in Chad Ochocinco.
''The Jets, well we've heard that for a few years,'' Brady said. ''You don't ever hear us talking too much about that. I think there is a long way to go between now and the regular season.''
While Jets-Patriots should make for an intense matchup in the AFC East, watch for the Baltimore Ravens to ramp up the volume - and violent hits - with the Steelers in the AFC North. Ray Lewis is still the fiery leader of an always-dominant Ravens defense, and quarterback Joe Flacco has improved in each of his first three seasons.
Peyton Manning's neck, even more than his arm, will have a big impact not only on the AFC South, but the entire conference.
It's strange to be concentrating on an injury for the game's most durable quarterback, but the Indianapolis Colts' four-time MVP had offseason surgery and was only activated Monday from the physically unable to perform list. If he's sidelined at the beginning of the regular season, that could give Matt Schaub and the Houston Texans a head start in the division.
The AFC West could be a free-for-all, with Philip Rivers and the San Diego Chargers' quick-strike offense looking to get back to the playoffs after a year away. Meanwhile, the Kansas City Chiefs have a new offensive coordinator, and the Oakland Raiders and Denver Broncos are playing under new head coaches.
''I wouldn't want to think what it would be like with a new coach or a new system,'' Chargers center Nick Hardwick said, expecting the lockout to have an impact on teams in that position. ''We're very fortunate.''
---
AFC EAST:
As always, Brady is the key to the Patriots' success, and adding Ochocinco to a receiving corps that includes Wes Welker and Deion Branch makes an already dangerous offense potentially unstoppable. New England also became a surprising landing spot for solid veterans looking for changes in scenery: Ochocinco, the volatile Albert Haynesworth, former first-rounder Andre Carter, and a pair of former Jets in Shaun Ellis and James Ihedigbo.
Powered by its defense, New York has made it to the AFC championship game two straight years and lost both times. This season, the fate of the Jets rests largely on the shoulders of QB Mark Sanchez, who needs to put up numbers as striking as his GQ magazine shots. He's surrounded by loads of talent, including the re-signed Santonio Holmes, former Raven Derrick Mason and former Giants Super Bowl star Plaxico Burress, who after spending 20 months in prison on a gun charge vows to be a game-changing receiver again.
Miami has one of the AFC's most solid defenses, led by cornerbacks Vontae Davis and Sean Smith. The problem is the offense, starting with erratic and mistake-prone quarterback Chad Henne. Fans called for the Dolphins to trade for Denver's Kyle Orton, but after no deal came, Henne needs to improve significantly to save his job, as well as coach Tony Sparano's. If he can stay healthy - a big if - RB Reggie Bush should help take some pressure off WR Brandon Marshall as the focal point of the offense.
Tough times have become common in Buffalo, and this season might be no different, especially because Ryan Fitzpatrick no longer has Lee Evans to throw to after Evans was traded to Baltimore. A shaky offensive line could make for a long season for the quarterback and for Buffalo fans, who haven't seen the postseason since 1999 - along with Detroit, the NFL's longest current streak of failure.
---
AFC NORTH:
The Steelers' long offseason started when they lost the Super Bowl to the Packers. Sure, Roethlisberger got married - in 2010, he got suspended for a night of boorish carousing in Georgia - but that was about the only good news off the field.
Rashard Mendenhall drew heavy criticism when he questioned celebrating Osama bin Laden's death in a tweet, James Harrison called NFL Commissioner Roger Goodell a ''crook'' and ''the devil'' in a magazine article, and Hines Ward was arrested on a drunk driving charge shortly after winning TV's ''Dancing with the Stars.''
The Steelers get to focus solely on football now and winning their seventh Super Bowl; they already hold the record with six. They kept their aging but solid defense intact by re-signing CB Ike Taylor, and the offense should again be productive behind Roethlisberger. Indeed, Pittsburgh's passing game might rival its always-potent running attack as speedy receivers Mike Wallace and Antonio Brown emerge as forces.
Baltimore got younger in some key spots, and adding Evans gives the Ravens a formidable duo with Anquan Boldin. The running back combo of Ray Rice and Ricky Williams should wear out defenses. They'll help Flacco, one of the league's top young quarterbacks. But as always, Lewis and the defense will set the tone.
Cleveland is on its fifth coach since returning to the NFL in 1999. This time it's Pat Shurmur's task to turn around the fortunes of a franchise that has missed the playoffs the last eight seasons. Good luck with that in a division dominated by the Steelers and Ravens.
Carson Palmer is gone from Cincinnati, deciding he'd rather not play anymore than deal with more losing. In his place, rookie QB Andy Dalton will likely step in and should expect a rough introduction to the NFL. Ochocinco was traded and Terrell Owens was allowed to leave as a free agent, meaning the offense will need to jell quickly. The Bengals tied the franchise record by losing 10 in a row last season, and coach Marvin Lewis still got a contract extension.
---
AFC SOUTH:
The Colts can only hope the pain in Manning's neck eases up. The consistently dependable star has started 227 consecutive games, but just as insurance, Indianapolis signed veteran Kerry Collins. Sure, the Colts have some big-time talent with receivers Reggie Wayne, Dallas Clark and Pierre Garcon, but the offense - and the team - goes as Manning goes. If the injury sidelines him for a few weeks or affects his performance, this could be Houston's big chance to finally make the playoffs.
The Texans have been on the verge for a few years. They've got a solid quarterback in Schaub and an outstanding receiver in Andre Johnson. Throw in Arian Foster, who had a breakout season and led the league in rushing, and Houston should give opposing defenses fits. The defense should be much-improved under new coordinator Wade Phillips and free-agent signings Johnathan Joseph and Danieal Manning.
Jacksonville missed the playoffs for the ninth time in 11 seasons and might be playing for coach Jack Del Rio's job. David Garrard will likely start at quarterback, but first-round pick Blaine Gabbert will be the guy if Garrard struggles. The defense, which allowed a franchise-record 419 points last season, has been overhauled and will be the key to whether the franchise takes a step forward or goes back to rebuilding next offseason.
That's what the Titans are doing after a handful of major changes, starting with Jeff Fisher being replaced as coach by Mike Munchak. Chris Johnson's status is the primary concern now as the running back is far apart in contract talks with the team. If his holdout lasts into the regular season, it could make for an ugly start to a dreary regular season for a team that also jettisoned quarterback Vince Young.
---
AFC WEST:
San Diego still has Rivers, Vincent Jackson and Malcom Floyd leading the potent offense through the air, and Ryan Mathews and Mike Tolbert on the ground. But the Chargers still also have Norv Turner, who has led them to just one playoff win in the last three seasons. The defense will hope to make more big plays under new coordinator Greg Manusky, and the Chargers tried adding impact players with their first three draft picks in Corey Liuget, Marcus Gilchrist and Jonas Mouton.
Denver finally knows who its quarterback will be after a well-publicized competition, and Kyle Orton - who won the job over Tim Tebow and Brady Quinn after being dangled as trade bait - could have two topflight running backs in Willis McGahee and Knowshon Moreno. But the main focus for the Broncos is their defense as new coach John Fox installed a 4-3 scheme that should allow a healthy Elvis Dumervil to thrive as a premier pass rusher. He'll also have a partner on the other side with No. 2 overall pick Von Miller, who has been a preseason sensation.
Oakland also has a new coach in Hue Jackson, an offensive guru assigned with getting the best out of quarterback Jason Campbell. Darren McFadden has become one of the league's most dangerous running backs, and Jacoby Ford has established himself as a big-play receiver and kick returner. The Raiders' defense took a massive hit, though, by losing Nnamdi Asomugha in free agency, yet still seems determined to use lots of man-to-man coverage.
Todd Haley's Chiefs went from four wins in his first season to 10 and a playoff appearance, but they need quarterback Matt Cassel to improve, or at least be more consistent, while facing one of the league's toughest schedules. He's surrounded by several legitimate contributors in running backs Jamaal Charles and Thomas Jones, and wide receivers Dwayne Bowe, Dexter McCluster and Steve Breaston, although offensive coordinator Charlie Weis is gone.
---
PREDICTED ORDER OF FINISH (with records):
AFC EAST:
1) New England Patriots (13-3)
2) New York Jets (11-5)
3) Miami Dolphins (6-10)
4) Buffalo Bills (5-11)
AFC NORTH:
1) Pittsburgh Steelers (14-2)
2) Baltimore Ravens (13-3)
3) Cleveland Browns (4-12)
4) Cincinnati Bengals (3-13)
AFC CENTRAL:
1) Indianapolis Colts (13-3)
2) Houston Texans (11-5)
3) Tennessee Titans (6-10)
4) Jacksonville Jaguars (4-12)
AFC WEST:
1) San Diego Chargers (9-7)
2) Denver Broncos (8-8)
3) Oakland Raiders (4-12)
4) Kansas City Chiefs (4-12)
---
---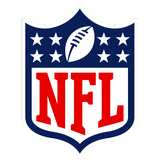 Get more from National Football League
Follow your favorites to get information about games, news and more
---