National Football League
National Football League
Spagnolo: Rams relaxed after fast strike
Published
Aug. 22, 2011 12:26 a.m. ET

The only thing perfect about the St. Louis Rams is their 2-0 record. Coach Steve Spagnuolo gave the thumbs down to every other aspect of play off the second preseason game.
The Rams' first-string got whipped in the first half of Saturday night's 17-16 victory over the Tennessee Titans, stalling on offense after pulling off an 83-yard touchdown pass on their first play and getting gashed for huge gains both passing and running on defense.
Following a day of review, Spagnuolo did not back off his assessment that there'd be no shortage of teaching points when practice resumes on Monday. Certainly much more raw material to work with than after the preseason opener when the Rams clicked on all cylinders in a victory over the Colts.
''After the one play, I didn't think the team responded very well,'' Spagnuolo said Sunday night. ''I think we relaxed a little bit and led to some problems.''
Tennessee held the Rams to 44 yards rushing on 21 carries with only two first-down carries, including only 10 yards on six carries for Steven Jackson in his preseason debut. After the quick strike to a wide open Brandon Gibson off play-action, Sam Bradford was 7 for 14 for 50 yards with an interception.
''Well, we did some good things. We did some bad things, obviously,'' Bradford said.
Bradford got banged around more than usual behind an injury weakened line, getting knocked down on consecutive plays in the second quarter. Guard Jacob Bell (knee sprain) wasn't in uniform and tackle Rodger Saffold left with back soreness in the second, and center Jason Brown said the patched-up unit had a lot of trouble with the Titans' frequent blitzing.
''I was very upset seeing Sam on the ground,'' Brown said. ''Even though it's preseason, do their guys hold up or back off any before they're about to hit our quarterback? No, they do not.
''So, those hits definitely hurt and we definitely have to get all that stuff corrected not before the regular season starts but before next week.''
Spagnuolo said the problem was more reacting rather than lack of communication. Bell is expected back next week at Kansas City and Spagnuolo said Saffold was feeling better and could practice Monday.
''Was it an issue last night? Yeah,'' Spagnuolo said. ''Is it a concern? Yeah. Is anybody panicking? No.''
Spagnuolo said Sunday that the Titans and Rams run virtually the same blitz package, noting that Tennessee just did a lot better job on execution.
''I don't think what they did was real extravagant, for lack of a better word,'' Spagnuolo said. ''I don't know if they caught our guys off-guard.''
The defense was vulnerable to cutback runs and surrendered 198 yards rushing with a 5.7-yard average, including a 46-yard carry by Justin Harper and a 29-yard jaunt by Stafon Johnson, while Jared Cook and Harper each had receptions over 20 yards.
Spagnuolo said players straying from their gap assignment led to most of the woes, along with some missed tackles.
''We need to get those things ironed out,'' he said.
There were some plusses.
Third quarterback Thaddeus Lewis was impressive on the drive that set up Josh Brown's game-winning 42-yard field goal as time expired. Lewis was 7 for 9 for 68 yards in 12 plays while eating up the final 3:34.
Heavy pressure on Titans backup quarterback Jake Locker led to James Butler's interception in the third quarter that set up Donnie Avery's touchdown catch from A.J. Feeley. Avery made his first appearance since a season-ending knee injury in the third preseason week last year.
The defense stiffened in time to force three field goals. Of course, the Titans didn't have star running back Chris Johnson, a contract holdout.
''This is a good growing experience for us because let's be honest, if that's Chris Johnson in there a lot of those are probably not stopped in the red zone,'' middle linebacker James Laurinaitis said. ''Those are probably going the distance.''
Two defensive linemen are nursing minor injuries. Chris Long will be reassessed Monday morning for a foot injury that Spagnuolo said is not turf toe and tackle Fred Robbins (back contusion) may be limited early in the week.
Third-string CB Dionte Dinkins (hyperextended knee) is an addition to the injury list.
---
---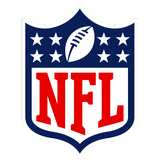 Get more from National Football League
Follow your favorites to get information about games, news and more
---