National Football League
National Football League
Smith: Falcons not satisfied with 1 playoff win
Published
Jan. 14, 2013 10:29 p.m. ET

A slip of the tongue gave away Atlanta coach Mike Smith's focus.
Smith was just starting his review Monday of the Falcons' 30-28 win over the Seattle Seahawks in the NFC divisional playoffs when it became clear his thoughts were on this week's NFC championship game against the San Francisco 49ers.
''We knew the San Francisco Forty ... excuse me, the Seattle Seahawks, were a very good football team and they showed a lot of resiliency,'' Smith said before smiling after catching his verbal miscue.
''We were very fortunate to make the plays there at the end of the game and get the win,'' he said.
The win over Seattle Sunday was the first for Smith and quarterback Matt Ryan in four postseason games with Atlanta. There was much talk after the game that the long-awaited first playoff win was the most important for the Falcons and would allow Ryan and other players to relax.
Smith shot down both theories.
''I don't think we'll be able to play looser,'' Smith said. ''I think we've got to get back into our preparation mode. I know many people have talked about the outcome and what does it mean to the Atlanta Falcons. It means we have an opportunity to play again and in the playoffs you want to keep playing. I think our guys understand the challenge this week is going to be big.''
The Falcons are the top seed in the NFC playoffs for the second time in three seasons. Atlanta lost at home to Green Bay as the top seed following the 2010 regular season and then lost in the first round at the New York Giants last year.
Ryan and the Falcons built leads of 20-0 and 27-7 against Seattle before falling behind 28-27 with 31 seconds remaining. Then Ryan completed passes to Harry Douglas, for 22 yards, and Tony Gonzalez, for 19 yards, to set up Matt Bryant's go-ahead 49-yard field goal with 13 seconds remaining.
Smith said it was a ''fun'' win for the team and the city of Atlanta, but he said it didn't mean the Falcons have realized their goals.
''Our goals and our expectations are a lot higher than just winning one playoff game,'' he said.
The Falcons will be home again for Sunday's NFC championship game as they look to advance to the Super Bowl for the second time in franchise history. The 1998 season ended with a Super Bowl loss to the Denver Broncos.
Ryan and some of his teammates acknowledged they are glad there will be no more questions about not winning a postseason game.
''But at the same time, our goal is not to win one playoff game,'' Ryan said. ''Our goal isn't to stop answering that question.
''Our goals are still in front of us. We still have two more games to go. That's the mind-set I have. That's the mind-set this team has.''
Asked if the monkey is off the team's back, linebacker Sean Weatherspoon said ''maybe a little bit'' before also saying the team had bigger goals.
''The outsiders said we can't win in the playoffs, now they have to come up with other things to say,'' Weatherspoon said. ''Our goal is to get the next win and then the next one after that.''
Smith said he didn't sleep well Sunday night, but not because of a big celebration.
''No, not celebrating,'' he said. ''For everybody involved, that was a fun football game and it's hard to unwind from fun football games. I think for everybody at least here in Atlanta it certainly was. Then I got going this morning on San Francisco.''
There may be little sleep for Smith's defensive coaches this week as the Falcons prepare a plan to contain 49ers quarterback Colin Kaepernick.
Kaepernick passed for 263 yards and rushed for 181 yards - a playoff record for a quarterback - in San Francisco's 45-31 win over Green Bay on Saturday.
The Falcons couldn't stop Seattle quarterback Russell Wilson, who had seven carries for 60 yards and a touchdown while passing for 385 yards and two touchdowns.
Smith said the 6-foot-5 Kaepernick is ''probably between Russell'' and Carolina quarterback Cam Newton, who also had success against the Falcons this season.
Newton ran for 116 yards, including a 72-yard touchdown run, while passing for 287 yards and two touchdowns in the Panthers' 30-20 home win over the Falcons on Dec. 9. Newton ran for 87 yards with a touchdown and passed for 215 yards with two touchdowns in the Falcons' 30-28 win over Carolina on Sept. 30.
Wilson had only 26 yards rushing in the first half as the Seahawks were held scoreless. The rookie quarterback gained momentum after Falcons defensive end John Abraham aggravated his left ankle injury midway through the second quarter. Abraham did not play in the second half.
Smith said he expects Abraham to be back in practice ''before the end of the week.''
---
Online: http://pro32.ap.org/poll and http://twitter.com/AP-NFL
---
---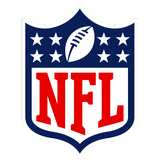 Get more from National Football League
Follow your favorites to get information about games, news and more
---