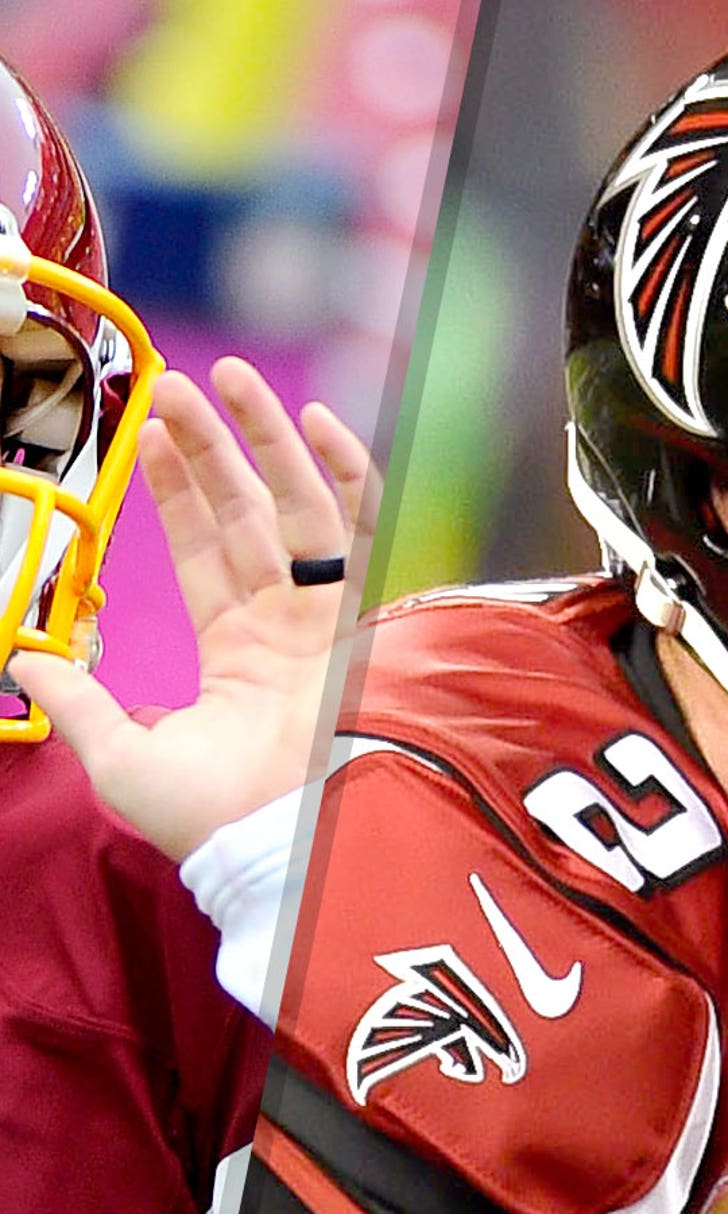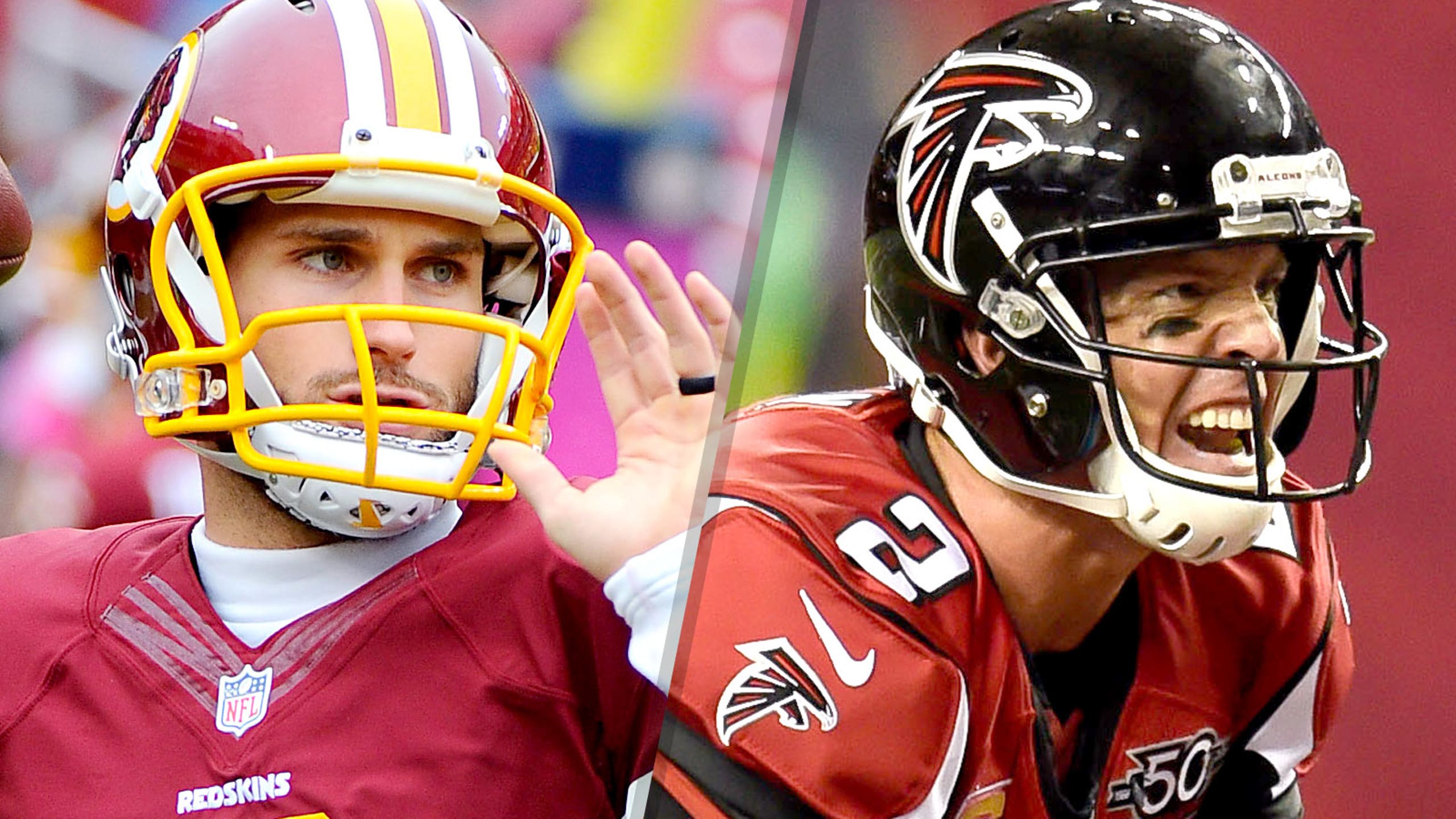 Six Points: Redskins vs. Falcons
BY foxsports • October 9, 2015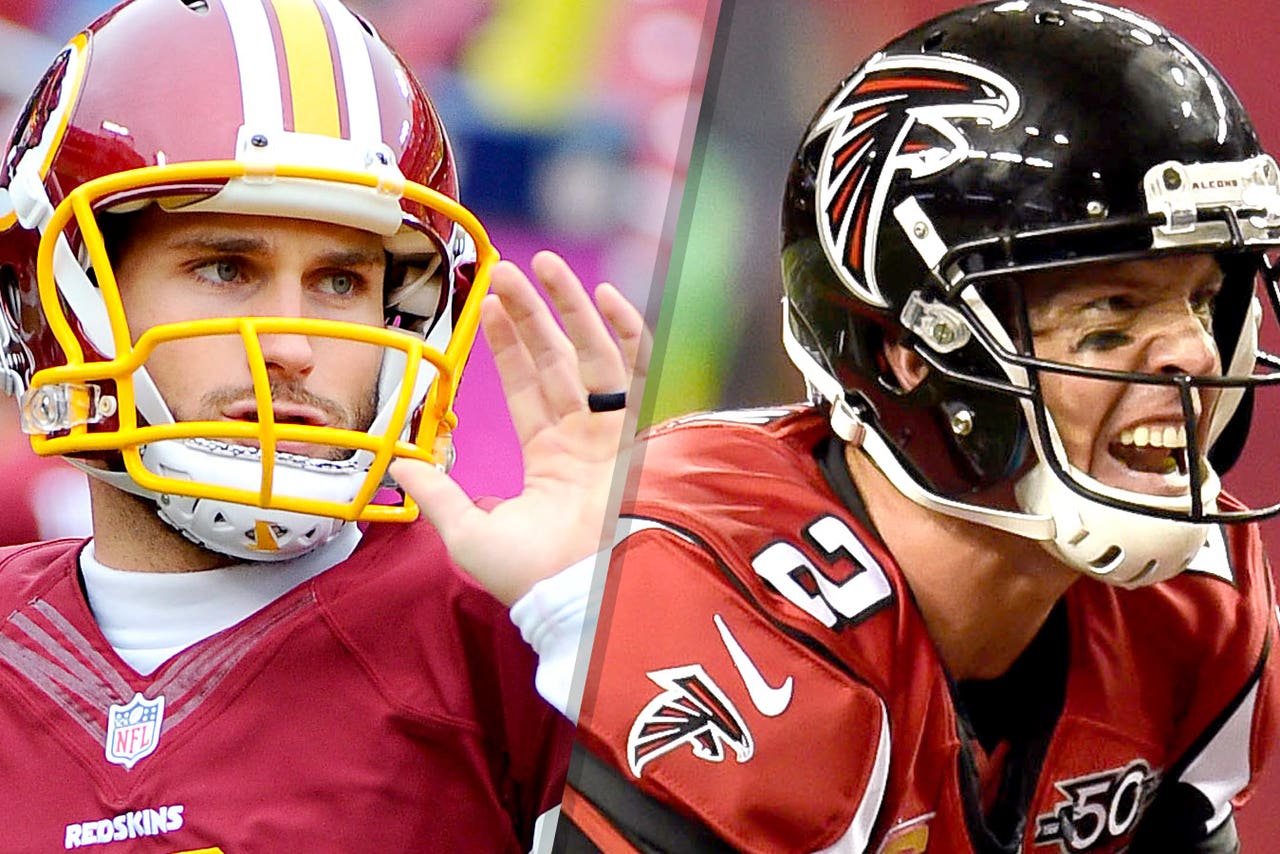 The Washington Redskins (2-2) have flipped back and forth between wins and losses thus far, but their most thrilling victory of the season came over the Philadelphia Eagles in Week 4. Kirk Cousins led an incredible comeback, throwing a touchdown pass to Pierre Garcon with 26 seconds left to get the win. Can Washington parlay that momentum into a big road victory over the talented Atlanta Falcons (4-0)?
For Atlanta, it's been an offensive explosion over the past two weeks that has helped them truly turn the corner. In the previous two games against the Dallas Cowboys and Houston Texans, Atlanta has scored a combined 87 points. They've found a running game with Devonta Freeman to pair with star receiver Julio Jones, so can the new dynamic duo in Atlanta extend the undefeated start to five games?
Here are three kyes to the game for both the Redskins and the Falcons.
Can you beat the Crowd's Line? Submit your final score prediction below. Good luck!
1. Use bracket coverage on Julio Jones
The Redskins will likely be without top cornerback Chris Culliver (knee) and Deangelo Hall is also out after not having practiced all week. Jones has been able to tilt the action in three games through the quarter mark of the season, and the Redskins need to make sure they keep him in check by using bracket coverage with a safety or linebacker.
2. Control the clock with the short passing game
The Falcons play a defensive scheme that likes to keep everything underneath. One way to combat this kind of defense is to utilize the short passing game. The Redskins will be without tight end Jordan Reed, but look for them to get rookie wide receiver Jamison Crowder and Pierre Garcon involved underneath in space.
3. Use running back Chris Thompson
When you think about the Redskins running backs, you most likely think about Alfred Morris and rookie Matt Jones. However, in Week 4, passing down back Chris Thompson proved what that he is capable of contributing in the passing game. Thompson is explosive in space and he is the best fit of any Redskin back to match up with this Falcons defense. Look for him to see an even distribution in snaps with Morris and Jones.
1. Don't slow down the Devonta Freeman train
Freeman has been absolutely rolling for the Falcons over the last two weeks, rushing a combined 44 times for 209 yards and six touchdowns. He's also caught 10 passes for 133 yards, and he, along with Jones has legitimately been the fire underneath this Falcons offense through the last two games.
2. Continue creating turnovers
The Falcons have done a great job of forcing opponents to turn the ball over, whether it be on interceptions or fumbles. Through the first four games, Atlanta has four interceptions and four fumble recoveries, so they're averaging two turnovers per game. Cousins has thrown four interceptions this season, and all four came during the Redskins' two losses, showing how important creating turnovers will be for Atlanta.
3. Don't let Cousins get comfortable
There are a few glaring differences between Cousins' play in Washington's two victories and their two losses. He's thrown two touchdowns against four interceptions in the two losses with an average QB rating of 69.3. In the two victories, he's thrown two touchdowns with no interceptions, posting an average QB rating of 101.05. If the Falcons defense can rattle Cousins consistently on Sunday, they should be able to head to 5-0.
---
---