National Football League
National Football League
Simpson's speed is making Ponder, Vikings smile
Published
Jun. 7, 2012 8:50 p.m. ET

Jerome Simpson jogged off the sun-soaked field and playfully performed a pirouette before greeting a group of reporters waiting to ask him about his gravity-defying catch during practice an hour or so earlier.
Simpson was clearly in a good mood. His presence this year in Minnesota is making the Vikings smile, too.
''Anybody who witnessed that play today, you're going to get jacked up,'' head coach Leslie Frazier said. ''That was an incredible play and one of the reasons we get excited about him. We're hoping to see that on Sunday afternoons, plays like that. That would really help our team, help our quarterback's confidence, and we need that.''
June is perhaps the NFL's most insignificant month. One head-turning play in one offseason practice is hardly a harbinger of autumn success. But if the Vikings picked one promising moment from drills so far this spring, that sign of improvement from last year's 3-13 mess they're searching for, it would probably be Simpson's catch in Wednesday's practice.
With Chris Cook covering him closely and a step in front of him along the sideline, Simpson jumped over the 6-foot-2 cornerback to corral a pass from Christian Ponder. Simpson had his elbows all the way in front of Cook's left shoulder when he caught the ball, before pulling it back toward his body and holding it up to keep it from touching the grass as he twisted and tumbled forward for a roughly 40-yard reception.
That Simpson simply hung on was encouraging enough for the Vikings.
Despite one of the league's least-potent passing offenses, the Vikings last season tied with the Oakland Raiders for the fewest dropped balls in the NFL with 20, according to sports researcher STATS LLC. All eight of Simpson's career drops came last year, the ninth-most in the league in that category.
But he made this one look easy.
''Christian just threw a great ball, and I just did what I'm supposed to do - catch it,'' Simpson said.
The Vikings were so excited they posted a short video clip of the completion on their website.
''It was crazy,'' Ponder said. ''He plucked it right off the guy's head. That shows me that I can trust him. I can throw it down field, and he's going to go make a play.''
Whether the Vikings can trust Simpson off the field is a question yet to be answered.
The second-round 2008 draft pick out of Coastal Carolina played sparingly his first three years in the NFL but had a breakout season in 2011 for Cincinnati, playing in all 16 games while catching 50 passes for 725 yards and four touchdowns, including a now-famous head-over-heels flip into the end zone during a game last December. Simpson vaulted over an Arizona Cardinals linebacker just in front of the goal line and landed on his feet, etching a permanent place on the sport's all-time highlight clips.
The Bengals might not have let such an athletic, young player become a free agent had he not been in trouble. Simpson faces a three-game suspension under the league's substance abuse policy stemming from his conviction earlier this spring on a felony drug charge. Law enforcement authorities said they tracked a shipment of 2 1/2 pounds of marijuana to his Kentucky home last year and found another pound of the drug inside.
This is the subject that prompts the smile to disappear from the soft-spoken Simpson's face. He said ''it's kind of frustrating'' to think he'll be barred from the first three games of the season with his new team.
''I won't be out there with my guys playing the game I love, but it's the technicality of my situation,'' Simpson said.
That makes practice time this spring more important, as he develops a rhythm with Ponder and picks up the intricacies of the offense. So far, the potential impact of Simpson's speed has been apparent.
Percy Harvin gives the Vikings one proven wide receiver, but his skill set is different. The lack of a game-changing, defense-stretching deep threat has been glaring for the Vikings since they traded Randy Moss in 2005.
''Once you get that one `go' ball by them or `post' or whatever ... they've got to start backing and respecting you then,'' Simpson said. ''So I just want to put that fear into them that I might run by them.''
That's the skill that has the Vikings smiling.
''It creates a whole other dimension,'' Ponder said.
---
Follow Dave Campbell on Twitter: http://www.twitter.com/DaveCampbellAP
---
---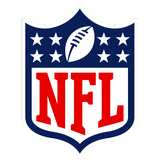 Get more from National Football League
Follow your favorites to get information about games, news and more
---