Aaron Donald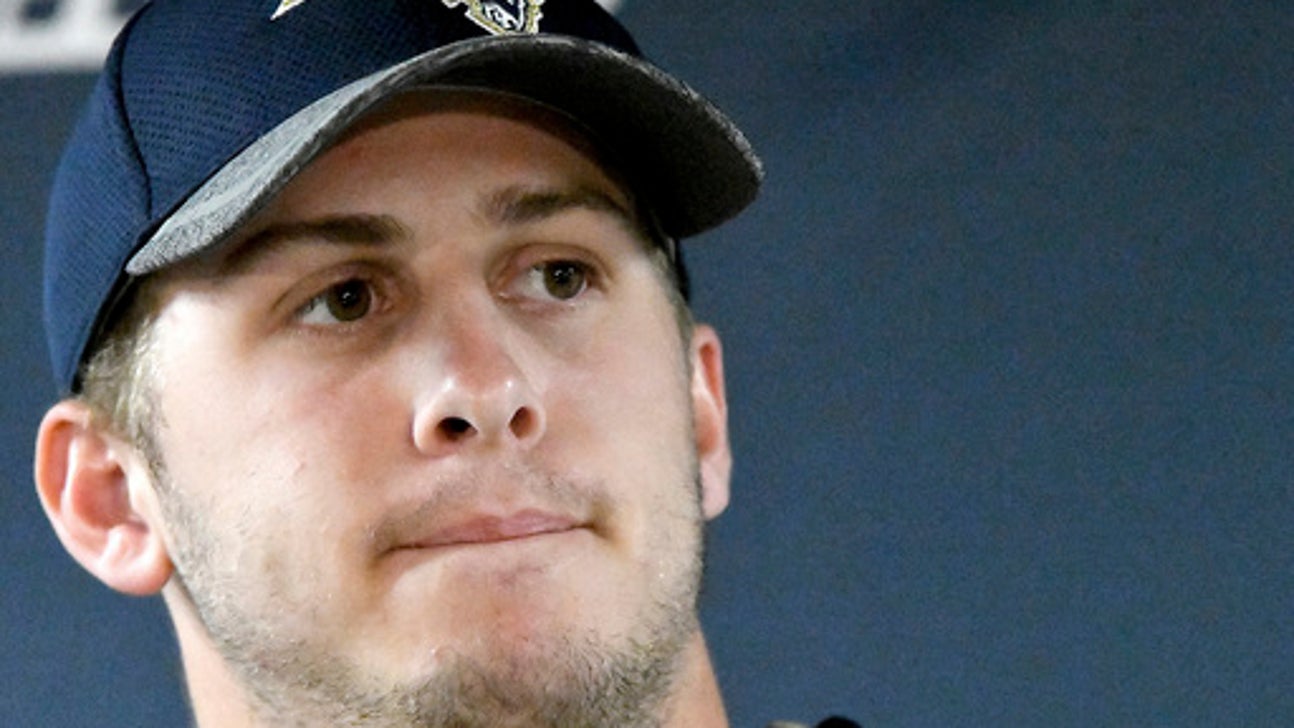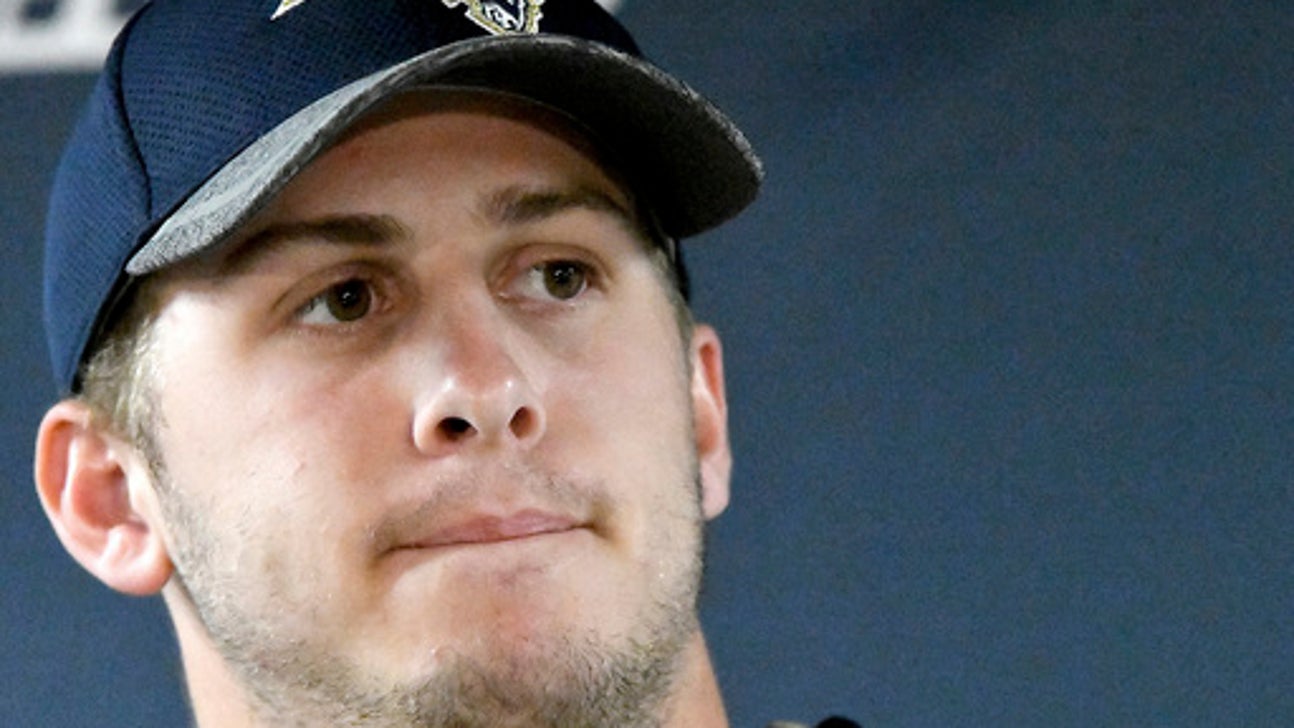 Aaron Donald
Simple for Seattle: Beat Los Angeles and clinch NFC West
Updated
Mar. 4, 2020 7:02 p.m. ET

SEATTLE (AP) For all of their wild inconsistency this season, the path is straightforward for the Seattle Seahawks.
Seattle can wrap up its third NFC West title in the past four seasons with a win over the listless Los Angeles Rams on Thursday night.
At this point, the Seahawks clinching the division title is a formality, holding a three-game lead over Arizona with three games remaining.
The Rams can only dream of that kind of success after another lost season that culminated with this week's decision to fire coach Jeff Fisher.
''We realize that there's a lot at stake with every one of these games, as it has always been,'' Seattle coach Pete Carroll said. ''But now you know you have a chance to make some noise in your division.''
The more important task for Seattle is trying to regain control of the No. 2 seed in the NFC and a coveted first-round bye in the playoffs.
The Seahawks (8-4-1) are a half-game behind Detroit in the NFC standings, but face a far easier schedule than the Lions over the final three weeks.
While Seattle closes with Los Angeles, Arizona and San Francisco, the Lions finish off the season at the New York Giants, at Dallas and home for Green Bay.
While the immediate focus is taking care of the division, there is a decent chance if Seattle can finish 3-0 it will end up with a bye.
''Owning the division has been something for a long time first off, it's the first thing that you get a shot at and we want to focus at what's closest at hand,'' Carroll said.
''Also, when you win the division, you play a playoff game at home. This is such a decisive advantage, we feel, to play here.''
While Seattle is all but assured of a fifth straight playoff appearance, the Rams (4-9) are without direction after the decision to fire Fisher.
The hype that surrounded the Rams' return to Los Angeles has been replaced by apathy after four straight losses and just one win since Oct. 2.
Couple Fisher's firing with the short week and there's no telling how motivated - or indifferent - the Rams will be even with a three-game win streak over the Seahawks.
''The players are just super resilient,'' interim Los Angeles coach John Fassel said. ''I anticipate they'll go out there and put it all on the line for themselves, the team and coach Fisher.''
Seattle will be trying to recover from a rarity: A blowout loss. The 38-10 loss to Green Bay last Sunday represented the first loss by 10 or more points in Russell Wilson's career and most lopsided Seattle setback since the 2011 season.
''That's not the norm for us,'' Wilson said. ''We want to get back to playing great football, which is being very efficient and score as much as we can.''
Here's what else to watch:
RUSH, RUSH: For the past few weeks, the Seahawks' pass rush has disappeared. Over the past three games, Seattle has just one sack, that coming when Aaron Rodgers fell down in the third quarter of last Sunday's blowout loss.
The Seahawks have five total sacks over the past five games. This would seem a good week for Seattle to try and get the pass rush started again. Los Angeles quarterback Jared Goff has been sacked 10 times in the past three games.
GOFF GROWTH: It's been a trying four weeks for Goff since taking over as the starting quarterback. He stepped in as the starter in Week 11 against Miami and is winless thus far. In the past two weeks, Goff has thrown four interceptions, one touchdown and been sacked seven times.
''It's gotten a little more comfortable, I'm starting to see the field even more every game so that's been fun,'' Goff said.
THE DONALD: Los Angeles defensive tackle Aaron Donald has made life miserable for Seattle in the past.
In five games against the Seahawks, Donald has four sacks and 28 total tackles. Carroll said it's Donald's combination of quickness getting off the snap and instincts that has made him so difficult for Seattle to handle.
LIVING COLOR: Get your eyes ready for a ''Color Rush'' combination that will test even high definition.
Seattle will wear its "Action Green" uniforms for Thursday's game. It's the first time a shade of green is the primary color in the Seahawks uniform since a maligned version worn during the 2009 season and was never to be seen again. The shade of green has been an accent color since Seattle's uniforms were redesigned in 2012.
Los Angeles won't be wearing any blinding shades of uniform, but will have a nod to its past with blue and white helmets.
---
For more NFL coverage: www.pro32.ap.org and http://twitter.com/AP-NFL
---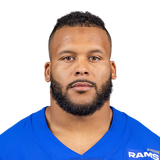 Get more from Aaron Donald
Follow your favorites to get information about games, news and more
---