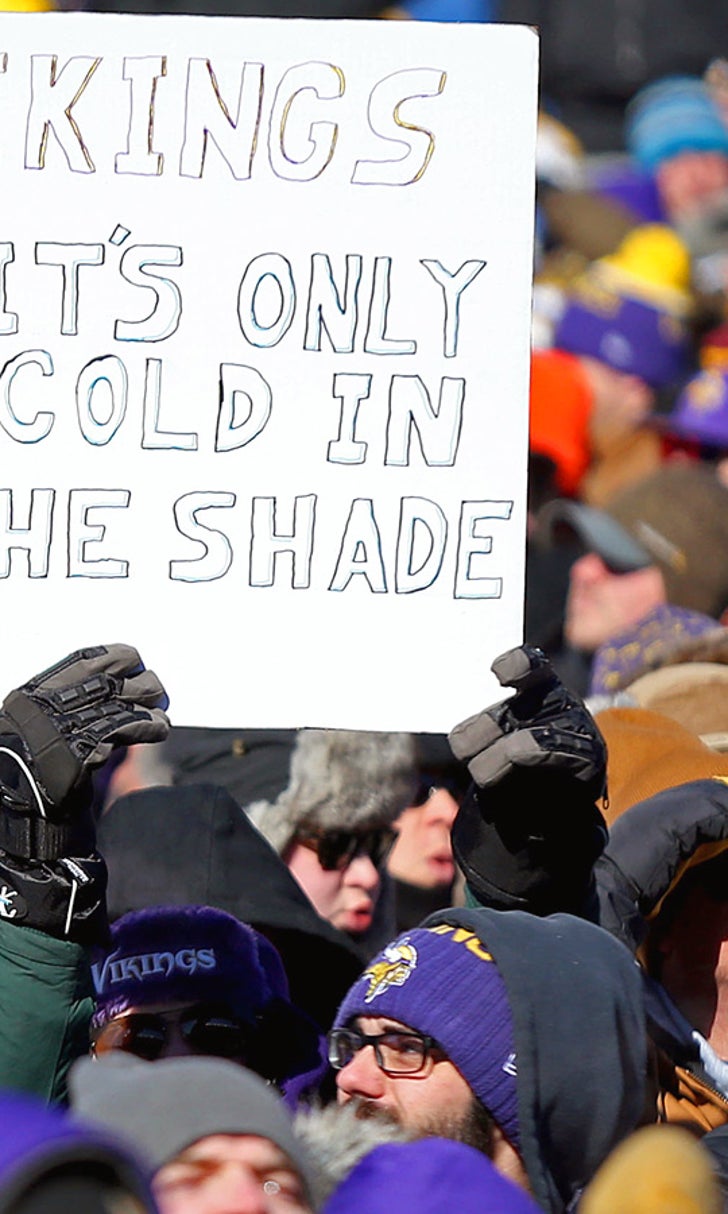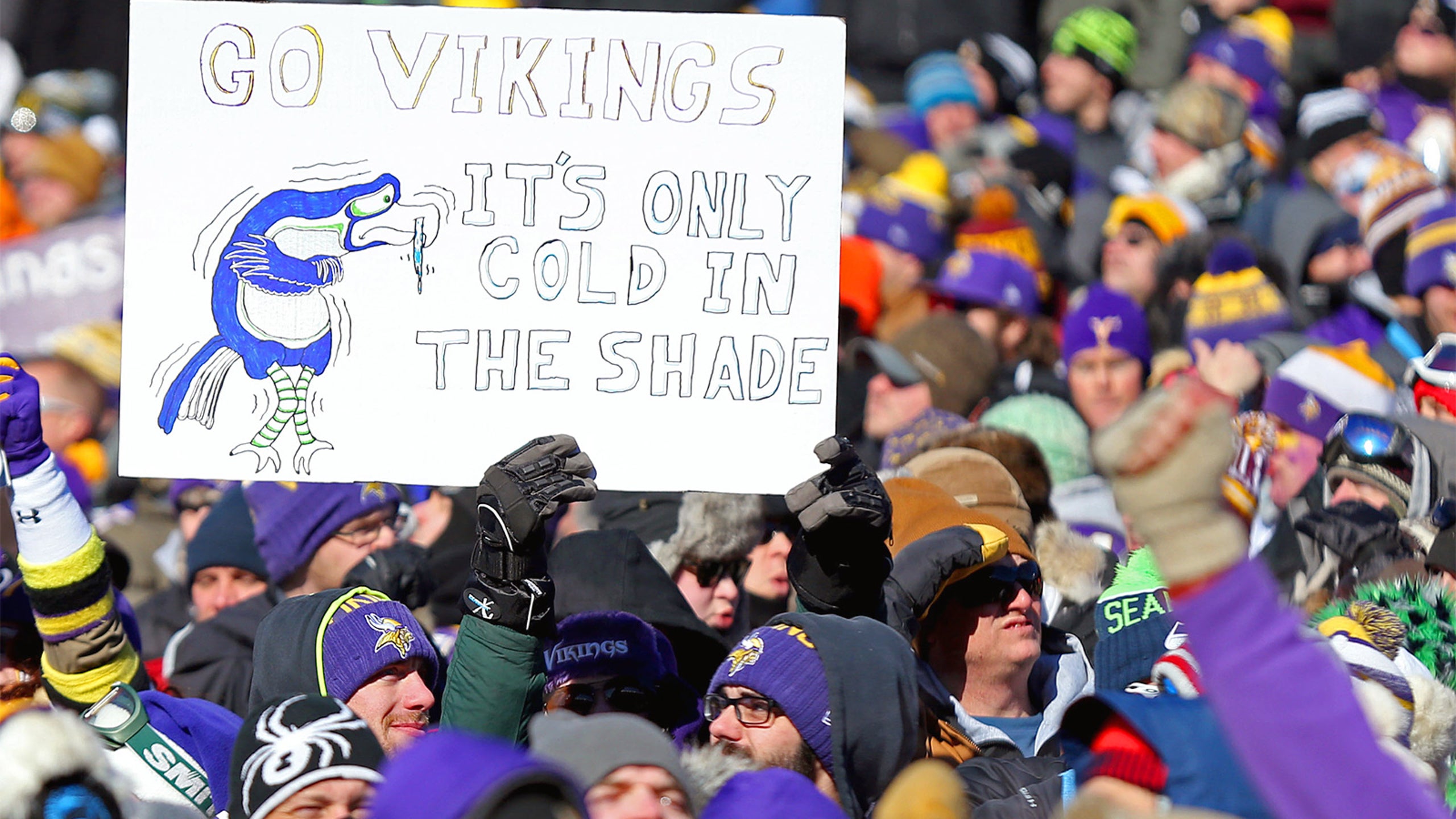 Shirtless dude at Vikings game doesn't care about frigid temps (or hypothermia)
BY Sam Gardner • January 10, 2016
It was a reported six degrees below zero Sunday afternoon at kickoff of the Vikings-Seahawks NFC wild card matchup, good for the third-coldest game in NFL history.
For many, that type of bitter cold might be enough to justify skipping the game altogether, but Vikings fans, who haven't seen a playoff win in six years, came out in full force at TCF Bank Stadium, threat of frostbite be damned.
And Minnesotans being Minnesotans, at least one decided the game would be better experienced without a shirt:
Enjoy this maniac while you can, because if he doesn't put on a coat or two soon, he's going to be a popsicle by the end of the game. The Vikings are going to great lengths to keep fans as comfortable as possible, but no number of complimentary hand warmers can thaw a human block of ice.
Fortunately for the rest of the team's properly layered fans, Sunday should be the last time they have to wear their entire closet to a game for the foreseeable future. The Vikings move back inside next season with the opening of U.S. Bank Stadium.
---
---