National Football League
National Football League
Senior Bowl: Risers and fallers
Published
Jan. 29, 2011 12:00 a.m. ET

This week is all about creating an impression.
While there is plenty of time for teams to evaluate the Senior Bowl participants leading up to April's NFL draft, how they performed this week will go a long way toward deciding when they will be selected.
Here's a look at some players whose draft stock may be on the rise and some whose stock could be on the decline based on their play this week.
Moving up
Colin Kaepernick, Nevada, QB
There was no doubt, even after the first day of practices, that Kaepernick was the best quarterback on the field. He threw with tremendous accuracy and power all week. And his athleticism for the position is off the charts. His only negative is an elongated release, which can be adjusted. It also would be to his benefit if he added more bulk to his wiry frame.
Christian Ponder, Florida State, QB
The strong-armed passer was one of the most consistent and surprising performers from the offensive side all week in practice. Ponder threw with great power and accuracy. He also displays the ability to throw accurately on the run. Ponder topped it all off by winning the MVP Award for the game after completing 7 of 13 passes for 131 yards and two touchdowns. His next test will be during February's NFL Scouting Combine where he'll go through a battery of tests on his previously injured elbow and shoulder.
Kendall Hunter, Oklahoma State, RB
Personnel evaluators were wondering if Hunter was anything more than a scatback, but he proved he's much more. Hunter, for being a bit smaller (5-7, 199) than ideally suited to be a starter at the next level, was willing to run inside and he did a nice job of getting to the second level on many of his carries. He also did a decent job in protection during passing plays.
Titus Young, Boise State, WR
Young simply was uncoverable all week. But he didn't just beat the defensive backs on deeper routes. Young caught everything thrown his way and he did a nice job of adjusting to errant passes. Because of his speed, Young won't make it out of the first day of the draft. In fact, he's looking like a rock-solid second-round pick at this point. He probably needs to put a little weight (he weighs 174) on his 5-11 frame, however.
Leonard Hankerson, Miami (Fla.), WR
Hankerson is a big, physical wide receiver who made plays all week. He did a nice job of shielding off defenders. While he's not known for his speed, Hankerson had no problem creating separation from defensive backs. He also did a great job of coming back to the ball. For example, during the first quarter of the Senior Bowl game, Hankerson made a great adjustment on a pass from quarterback Christian Ponder, which was badly underthrown because of swirling winds. Hankerson finished the game with five receptions for 99 yards and a touchdown.
Vincent Brown, San Diego State, WR
Brown looked like a veteran receiver all week. He caught the ball correctly away from his body and it's obvious that he has been coached well. Brown does an outstanding job of coming back to the ball — a trait which few young receivers possess, coming into the NFL. I doubt there were any other players who helped themselves this week more than Brown.
Jeremy Kerley, TCU, WR
Kerley is a tough, inside receiver who really has a good feel for the game. He did an outstanding job of reading the coverage during both one-on-one and team drills. Kerley repeatedly got open and rarely dropped passes this week. He's another receiver who helped himself by consistently performing at a high level as the week progressed.
Cameron Jordan, California, DE
There was no doubt that Jordan, a son of former NFL tight end Steve Jordan, was going to be a first-round pick in this year's NFL draft. But this week, he raised his game to another level. He displayed tremendous speed and repeatedly got by blockers all week. There is no question that Jordan will be moving up draft boards as we get closer to April's NFL draft. He figures to fit in better with a 3-4 defense than a 4-3 based on his size and ability.
Moving down
Jake Locker, Washington, QB
If you were in attendance and watching him during the practice sessions this week, you probably gasped at his inaccuracy. Locker rarely threw two accurate passes in a row, a sure sign that he has problems with his mechanics. Locker seemed to turn his right hand a bit during his release which could be part of the problem. His poor performance during the Senior Bowl game didn't help his cause, either. His outstanding intangibles will help him be picked in the first half of the draft, but bottom line is he must get things turned around by the time the NFL Combine comes around in February.
Noel Devine, West Virginia, RB
Devine really needed a big week of practices in order to show personnel evaluators that he's more than just a special-teams returner. He made the occasional big play, but the diminutive back still has a lot to prove leading into April's NFL draft. He'll need to run well during February's NFL Combine in order to move up draft boards.
Mark Herzlich, Boston College, LB
There are few better feel-good stories than Herzlich's. He had to overcome cancer and having a titanium rod in his left leg in order to resume his career. But Herzlich struggled in coverage and still has not gotten all of his speed back. No one should ever bet against Herzlich based on his strong will, but he has a long way to go in order to get back to where he was before he suffered his illness two years ago.
 
---
---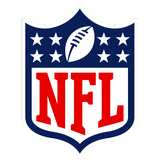 Get more from National Football League
Follow your favorites to get information about games, news and more
---