National Football League
National Football League
Seahawks' Washington getting tested during camp
Published
Aug. 19, 2011 2:48 a.m. ET

Admittedly, Pete Carroll babied Leon Washington through his first training camp in Seattle.
Washington was still recovering from a gruesome broken leg sustained midway through the 2009 season, and the last thing Carroll wanted to do was push Washington too much. So the veteran running back had to settle for the role of kick returner and spot runner during the 2010 season.
Carroll is doing his best to change that early in the preseason.
While Marshawn Lynch remains Seattle's intended workhorse in the backfield, the Seahawks are doing their best during the preseason to see how well Washington fits in their running schemes. He had eight carries and 11 touches total in last week's 24-17 win over San Diego.
And he is likely to get another bulk of carries on Saturday night against Minnesota.
''By coming in in better shape this year, more than my leg being 100 percent, it's a 50-50 thing so I'm more available to do that,'' Washington said. ''Last year early on they were taking it slow with me ... but just the fact my body is a lot better to do that.''
Washington is already recognized as one of the top kick returners in football. He single-handedly won a game last season with two kick returns for touchdowns in a 27-20 victory over San Diego. Washington tied for the NFL lead with three kickoff returns for touchdowns and averaged 25.6 yards per return, good for eighth in the league. He finished second in All-Pro voting as kick returner behind Chicago's Devin Hester.
His value to the Seahawks is without question in that regard. Now they're finally testing Washington to see just how much they can cash in on his talents in other areas.
''He'll get a bunch of reps again this week and we're just going to continue to play him back into his playing form,'' Carroll said. ''We love him. We love what he does, but think he just needs reps in this zone scheme that we're running and so he can show us where he's special and unique in our stuff. It's just going to be a matter of time.''
What gets lost in Washington's skills as a kick returner is a running back that has averaged nearly 5 yards per carry in his career, including a whopping 5.9 yards during the 2008 season. That season he also caught a career-high 47 passes and had eight total touchdowns rushing and receiving.
But the momentum from that season was lost midway through the 2009 campaign when Washington sustained a compound fracture of the tibia and fibula in his right leg during a New York Jets game at Oakland. In his first turn with the Seahawks, Washington carried just 27 times the entire regular season. Still, Seattle was willing to spend a base salary of $8 million over four years to lock up Washington in the offseason before the lockout hit.
Washington realizes the Seahawks are waiting to see the explosiveness he showed as a runner with New York.
''Obviously, the explosive plays, plays over 25 yards, something I did a lot with the Jets,'' Washington said. ''I will continue to work with that, the tempo in practice, always playing fast so if I work hard every day it will come.''
How Washington fits with backup running back Justin Forsett is what Seattle is trying to decipher. For part of last season, Forsett was Seattle's main back before Lynch's arrival, so the Seahawks are familiar with what Forsett can do.
''I have total confidence in Justin. He's one of our best blockers, he can catch the football, he can run inside and outside - we all know he can make people miss and make big plays,'' Carroll said. ''That's where the information really needs to be done from Leon's end - we know that he's a factor and can break you down and all, we just need to give him enough turns so he's comfortable and we really build their roles as we head into the season.''
---
Follow Tim Booth on Twitter at: http://twitter.com/ByTimBooth
---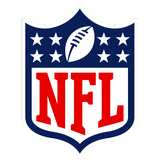 Get more from National Football League
Follow your favorites to get information about games, news and more
---