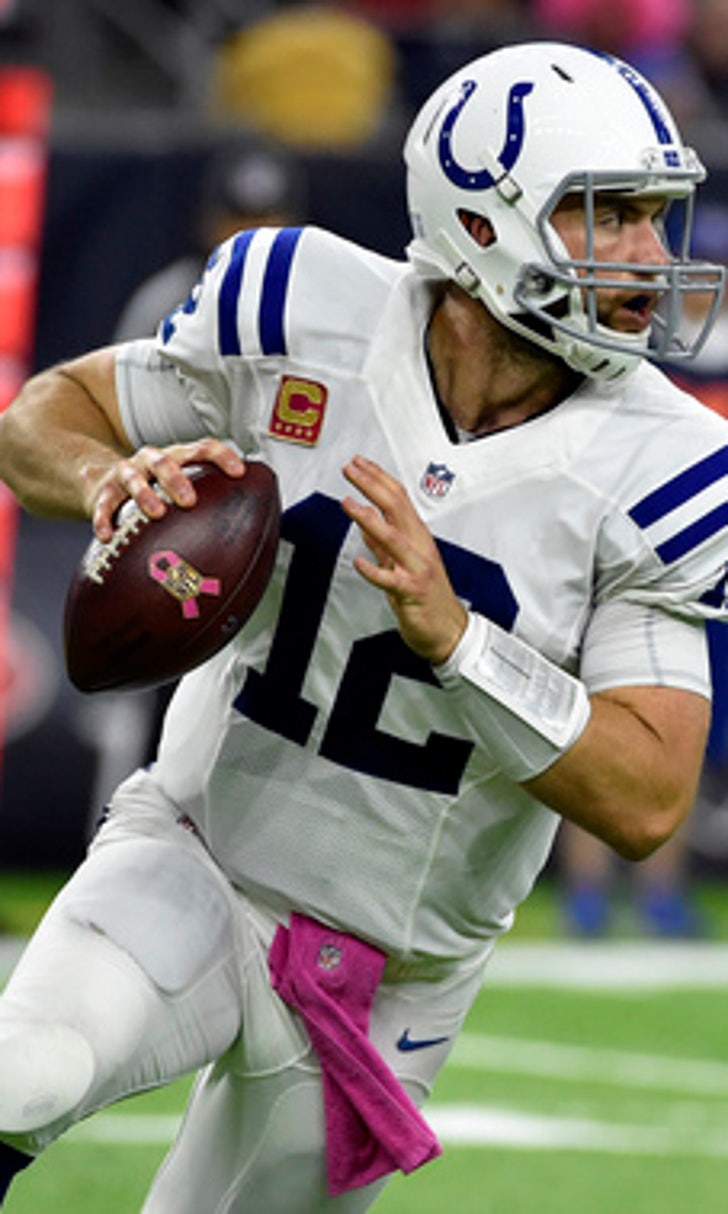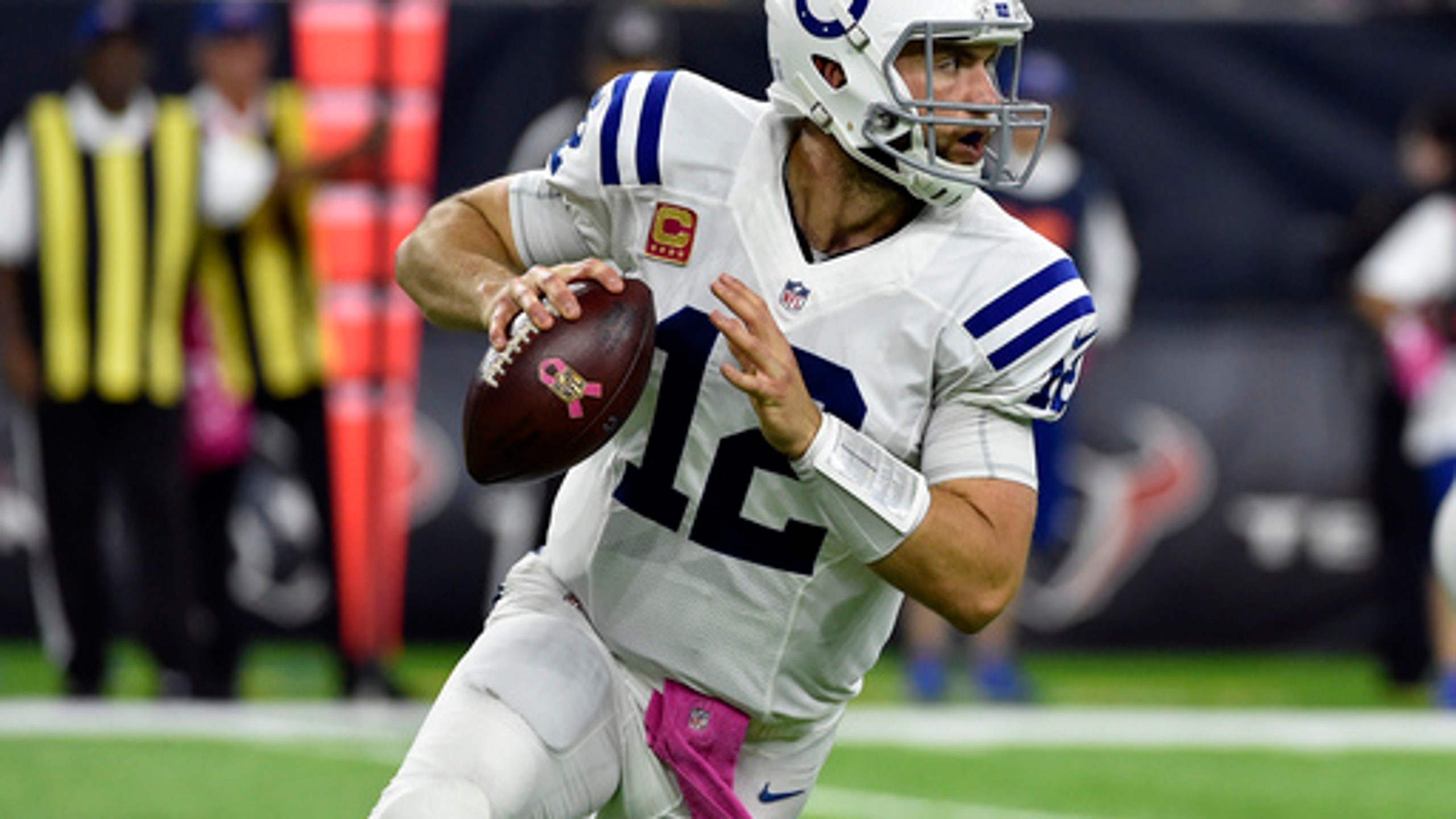 Sack-happy Titans ready to try their Luck with Colts QB
BY foxsports • October 20, 2016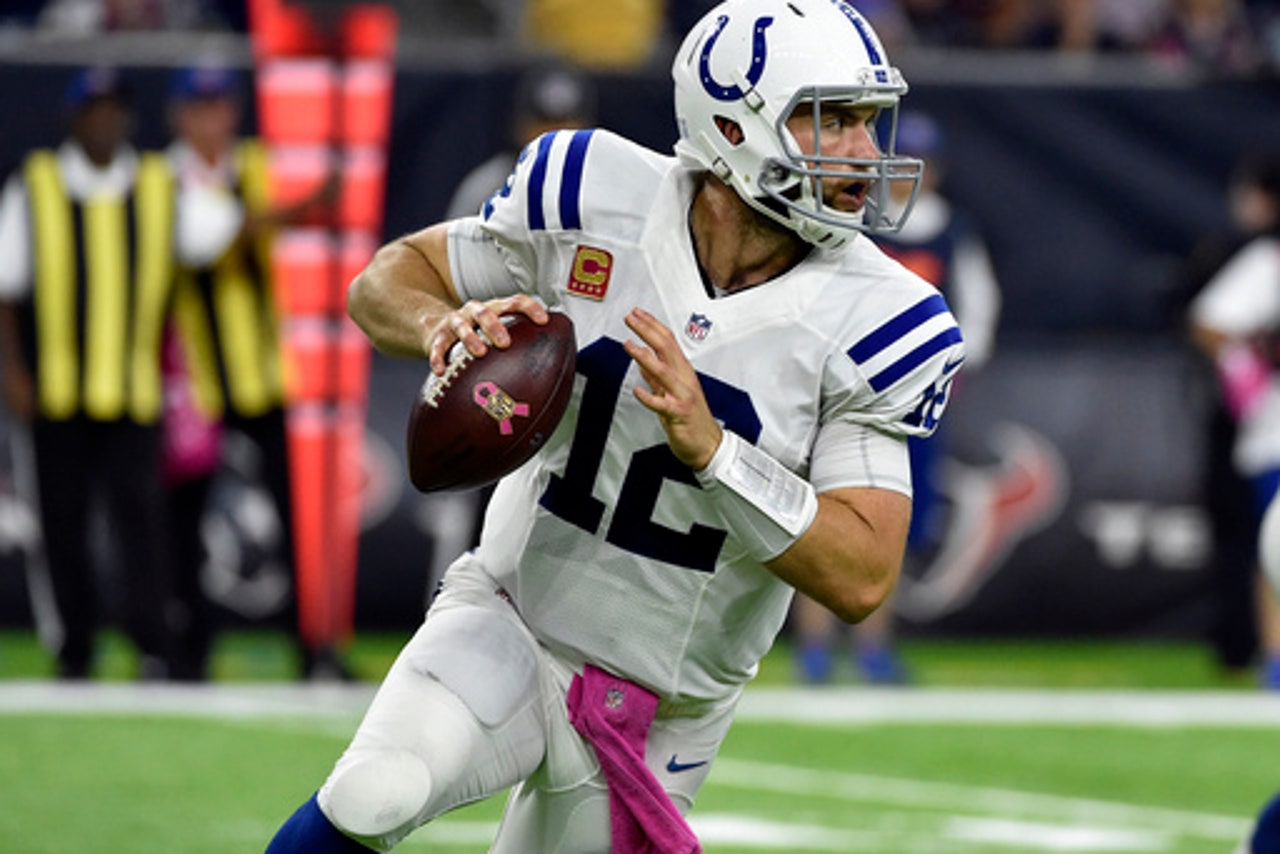 NASHVILLE, Tenn. (AP) Titans linebacker Derrick Morgan knows the feeling only too well of having Andrew Luck somehow escape him. Tennessee's Jurrell Casey has also squared up to sack the Indianapolis Colts quarterback on more than one occasion, just to have him slip out of his grasp.
Lucks seems to slither away from the Titans far too often.
''He just kind of squirts the ball out to a running back, so we've been emphasizing that all week - just kind of trapping his arms and making sure we collectively get him down,'' Morgan said.
Morgan has never beaten Luck, who is 7-0 against the Titans. Tennessee has piled up 12 sacks with six in each of its past two games, and currently ranks fifth in the NFL with 18 for the season. No quarterback has been sacked more than Luck, who already has been taken down 23 times.
The Titans (3-3) are eager to see what they can do Sunday against the Colts (2-4) and a quarterback they know only too well how hard he is to sack.
''He's a guy who knows his players' presence and knows when and not to hold onto a ball and when to take a chance at getting the ball out of his hands,'' Casey said. ''Playing against a quarterback like that, you definitely have to do a good job pinning his arms when you get to him.''
Only Denver (21), Buffalo (20) and Arizona and Minnesota (19 each) have more sacks than Tennessee, and eight different Titans have at least one sack. Linebacker Brian Orakpo is leading the way with seven to match his total for all of last season, and he has at least one in each of the past five games. Morgan and Casey have three apiece over the past two games.
Then there's Hall of Fame player and longtime defensive coordinator Dick LeBeau devising new ways to chase quarterbacks.
Luck said the Titans look like they're getting more comfortable with LeBeau and his schemes.
''They've got a very sophisticated scheme and know what they're doing,'' Luck said. ''They do a heck of a job. Obviously, Casey and Orakpo are premier. They've got good cover guys with (Jason) McCourty and (Perrish) Cox and studs everywhere.''
McCourty and Cox each have two interceptions, which Morgan says the linebackers and linemen appreciate.
''We got a lot of time on a lot of those plays to get back there,'' Morgan said. ''They're holding it down, allowing us to get back there.''
Titans coach Mike Mularkey credits LeBeau with mixing up looks to get as many one-on-one matchups as possible while also bringing Orakpo and Casey from different directions. When the Titans get an opponent to third down, pay close attention.
''There's no drawings of that in any playbook,'' Mularkey said. ''It is exotic. It is very difficult. You better be good with communication, especially if you're at our place. With the crowd noise that we had, that's important that we get that crowd noise again. That is an ally for when we have all that moving by our defense. They've got to communicate, and if we can help put that pressure on that offensive line, that's big.''
Indianapolis is playing a rookie at center in Ryan Kelly and left guard Jack Mewhort has not practiced so far this week with a triceps injury. Luck said the sacks are not a sign of how the offensive line has played. Luck said a lot of the sacks fall on him.
''I know we can fix it and get better,'' Luck said.
Notes: TE Anthony Fasano (ankle) and CB Brice McCain (ankle) each practiced Thursday after not practicing Wednesday.
---
Online:
AP NFL website: www.pro32.ap.org and AP NFL Twitter feed: https://twitter.com/AP-NFL
---
Follow Teresa M. Walker at www.twitter.com/teresamwalker
---
---