National Football League
National Football League
Russell hopeful despite balky knee
Published
Aug. 25, 2013 1:00 a.m. ET

Several NFL teams are scrambling for quarterback help right now, thus bringing Trent Edwards, Matt Leinart, John Beck and some other veterans who were unemployed back into the workout carousel.
So why can't JaMarcus Russell get a sniff?
The former No. 1 overall pick of the Oakland Raiders made a highly publicized return to football action this spring via several television and print reports announcing that the biggest bust in recent NFL Draft history was trying to resurrect his career. Russell was working on his mechanics with former NFL quarterback Jeff Garcia while trying to shed 50 pounds to get down to 265. He even had a workout with the Chicago Bears in the spring.
And now, his name hasn't been mentioned as being in the mix for the Buffalo Bills, New York Jets or any other quarterback-needy team.
Why? Because his comeback has hit a few bumps, multiple sources told FOX Sports.
Russell hit his target weight after months of training and eating right, but he has had trouble keeping it down since dropping a total of 51 pounds. Russell has always been a big body and often eclipsed 300 pounds, so this will be a constant battle for him.
In addition, Russell has also had issues with one of his knees. Russell has experienced swelling in the joint, and that has limited his ability to work out at full strength. It's surely also a factor in the aforementioned weight gain.
That said, Russell is back in Alabama, telling friends he's working hard and that he hasn't given up hope of resurrecting his career.
Perhaps Russell's optimism was stoked this summer when the Bears circled back to speak to him and told him they were interested in signing him. But after speaking to Russell, the Bears decided not to offer him a contract. They instead signed Edwards and Jordan Palmer this month. Edwards and Palmer were the other quarterbacks who worked out for Chicago alongside Russell.
Russell recently worked with former NFL quarterback Steve DeBerg to further hone his mechanics. He has no workouts scheduled with NFL teams. That could change during the season once the quarterback ranks get thinned out even more by injury.
As of now, though, it appears Russell's chances of returning to the NFL aren't much better than they were when the Raiders released him after the 2009 season.
---
---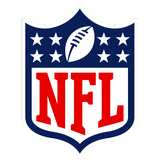 Get more from National Football League
Follow your favorites to get information about games, news and more
---