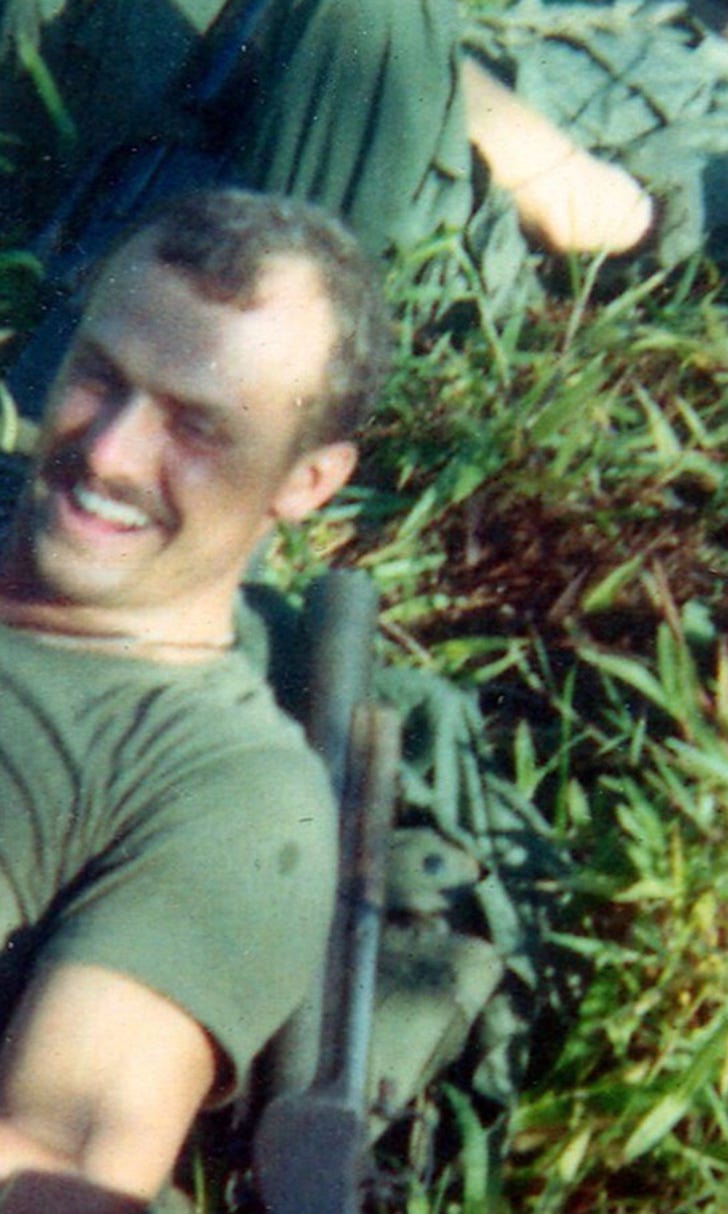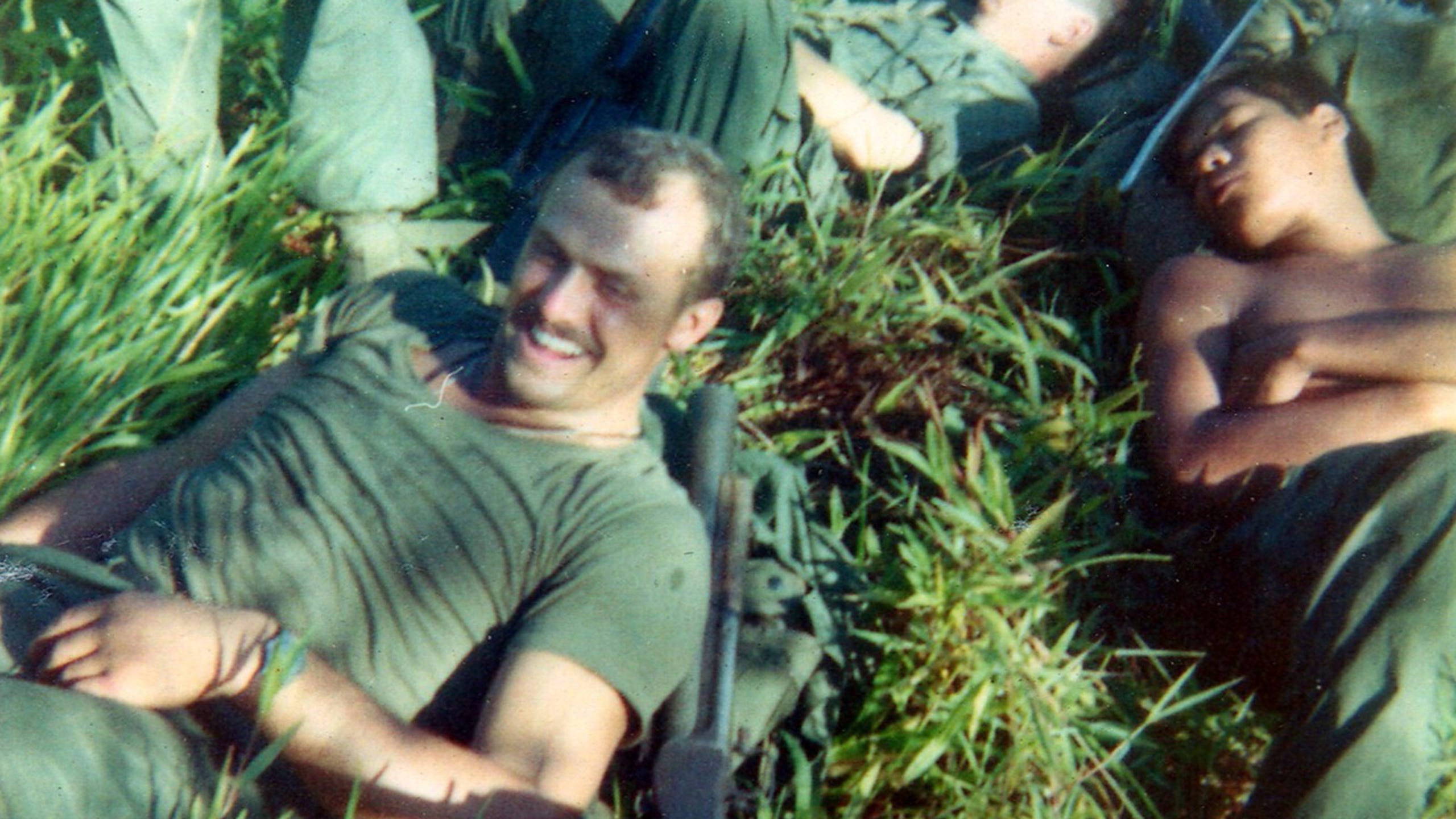 Rocky Bleier recalls Vietnam War, 40 years after it ended
BY Sam Gardner • January 9, 2017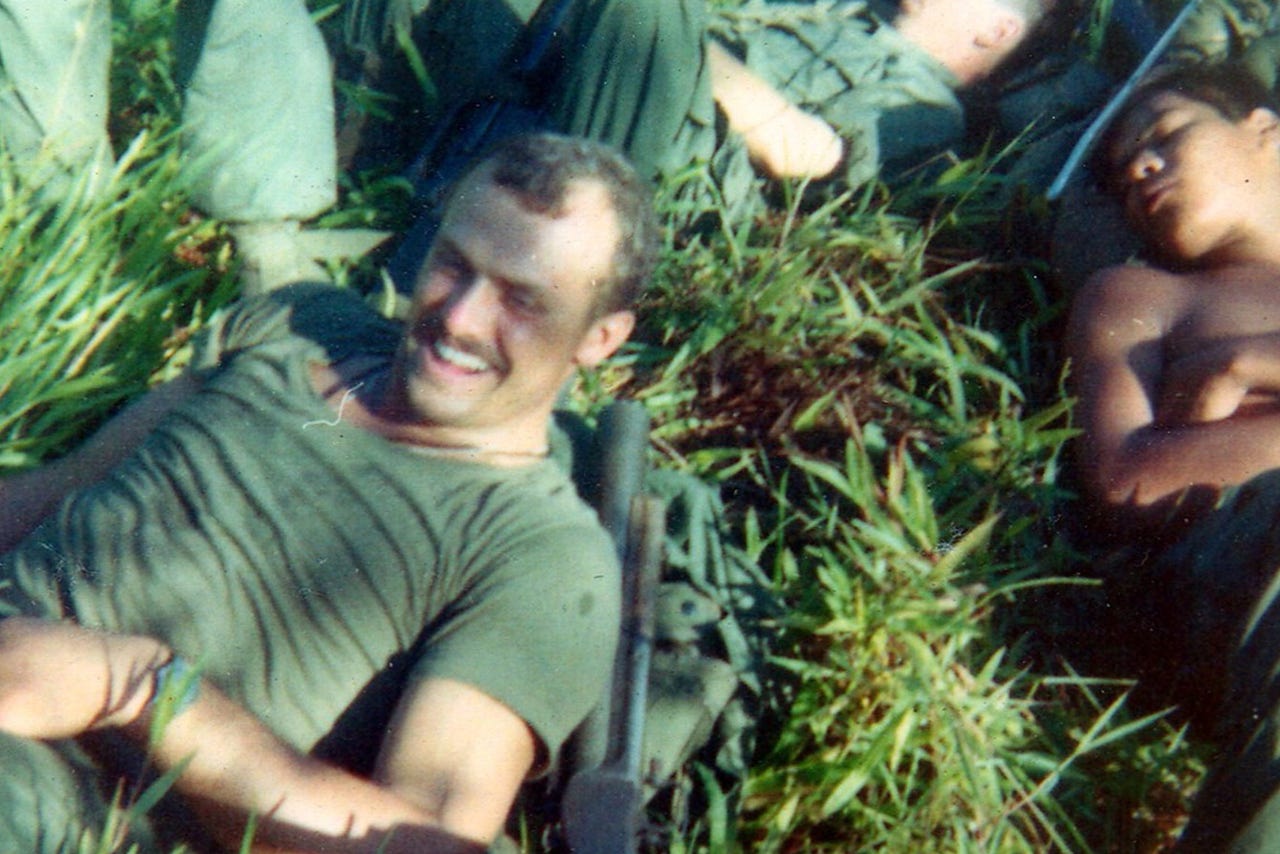 Forty years ago Thursday, the Vietnam War ended with the fall of Saigon to the North Vietnamese, and for countless veterans across the United States, the date represents a time for reflection upon one of the most divisive conflicts in the country's history.
For former Pittsburgh Steelers running back Rocky Bleier, specifically, April 30 is a reminder of one of the most terrifying and trying days of his life --€" and all the good that ultimately came out of it.
The date was Aug. 20, 1969, and Bleier, a national champion at Notre Dame and a 16th-round pick of the Steelers in the 1968 NFL Draft, was in his fourth month in Vietnam after being drafted into the Army on Dec. 4, 1968. Bleier, who like many others had been assigned 1-A classification after he graduated from college, received the news with two games remaining in a rookie season that saw him appear in 10 contests and gain 107 total yards.
"I fell through the cracks," Bleier told FOX Sports on Wednesday, noting that many athletes who were drafted at that time were put in the reserves.
"You wonder how that happens, but it was a different time at that point, and I got drafted. There were a handful of players who had been drafted in their career, and I got drafted in the latter part of the year. Next thing I knew I was in basic training and my world had kind of been turned upside down. Then eventually I found myself in Vietnam (in May 1969), like all replacement soldiers at the time --€" shipped over because they needed bodies."
Stationed near Hiep Duc and working from a post called LZ Siberia, Bleier's company received a call that August that a sister company had been swarmed by a North Vietnamese regiment. A short time later, Bleier and his "C" unit were flown into the area to help rescue the "B" company from the ambush.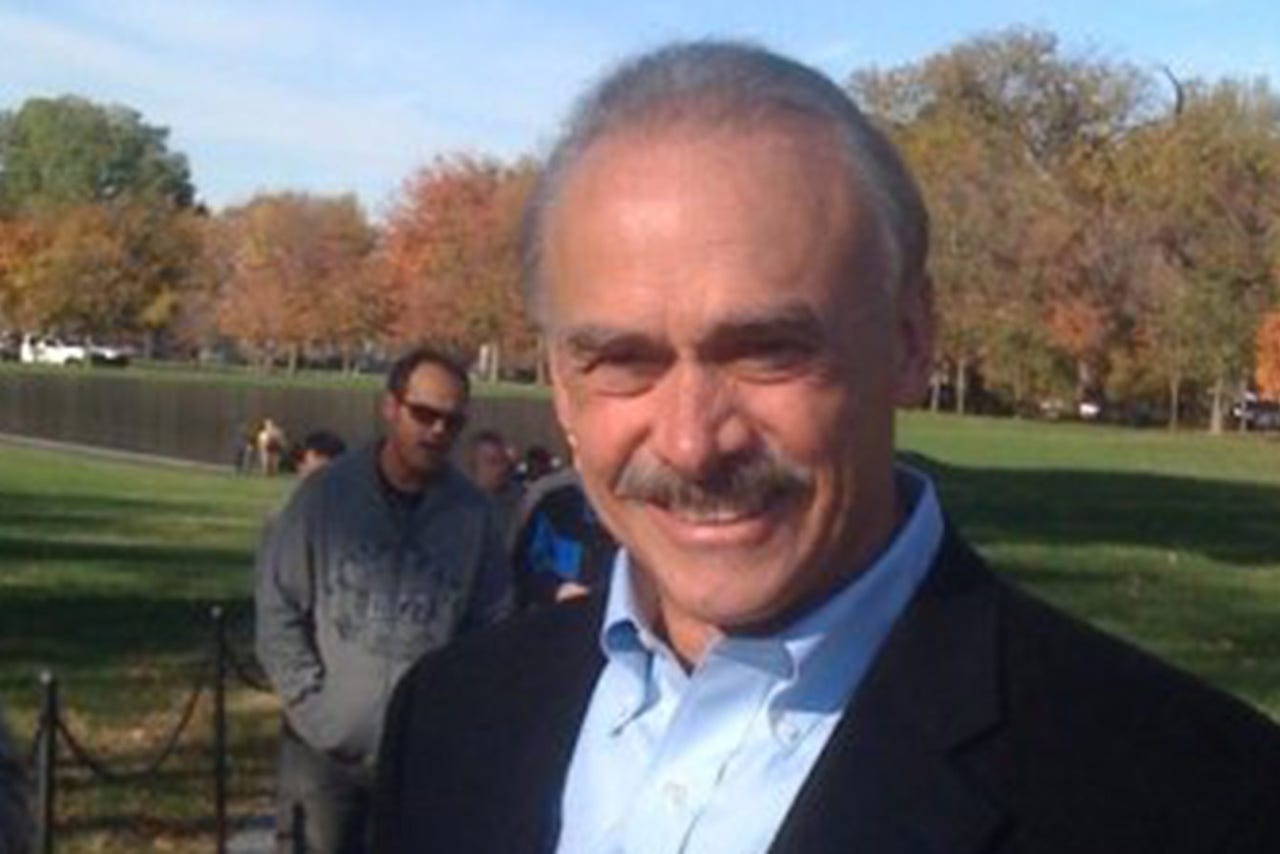 Rocky Bleier, today.

"We didn't get to them until late at night and when we finally got there, we had to extract," Bleier said. "Some of the wounded were out, but we had to carry some of the dead bodies out, and on the way out that evening, we ran into an ambush and had to leave the bodies. So then two days later, we came back to extract those bodies we left behind."
When Bleier's company returned on the 20th, the soldiers found themselves in the middle of yet another battle.
"Obviously, we knew there was some enemy in the area, and we had just taken a break early in the morning and were moving out on an open rice paddy," Bleier said.
"So we're moving out into that open rice paddy and all of a sudden we kind of ran into, accidentally, enemy soldiers. Our point man got excited and opened up fire, and then they started to run. We started to chase them, the machine gun leveled the area, and now we're in a firefight in open rice paddies and that's when I got hit the first time."
It was a bullet from an enemy rifle. It tore through his left thigh but avoided the bone, making an entry and exit wound.
"It felt like somebody punched my leg," Bleier said. "It was the first time I'd ever been hit in my life. I didn't know whether I could run, walk, crawl. It hurt but the adrenaline was pumping, I had gauze tied around it, then we got back to our commanding officer and the rest of the platoon finally came back in."
A short time later, however, enemy soldiers were able to probe the U.S. perimeter after a brief retreat, and got close enough to fire a grenade to the spot where Bleier and a commanding officer were positioned.
"It hit my commanding officer, who I was lying next to," Bleier said. "It bounced off his back and rolled between my legs, and by the time I jumped to get up, it blew up. I was standing on top of it and it blew up on my right foot, knee and thigh and my commanding officer caught a lot of that shrapnel as well."
During the melee, however, Bleier suspects someone from his company hit a North Vietnam army commanding officer, because the enemy soldiers retreated again soon after, giving Bleier and his company time to escape.
"It was dark by the time we were leaving, had to be around 8 o'clock or so, I would think, and then it took us three or four hours -- or at least it felt like three or four hours --€" as we're going down the trail at night to get to the landing zone so we could be extracted out of there," Bleier said.
"Another sister platoon came up to get us out and the first guy comes in, his name was Flowers, and he says, 'Oh man, are you all right? We heard that you and the captain got killed.' I said, 'No, I'm fine,' and he said, 'OK, we'll get you out of here.' Then he came back later and said, 'Hey, captain's got to go first, but we'll get you out of here with everyone else.'"
After that, a team of four soldiers carried the hobbled Bleier to safety in a poncho liner, each holding a corner. When they got tired, more soldiers took over, and eventually, a black soldier picked Bleier up, put him over his shoulders and carried him out on his own. The effort put forth by so many strangers to help a fallen warrior wasn't lost on Bleier.
"It's the experience at the time that pulls you together," Bleier said. "It's the comradeship of those experiences.
"Vietnam was a replacement war, unlike today, where you go over as a unit and train and serve as a unit and you come back. At that time, I was just a guy. I didn't know anything about the Americal Division. I didn't know anything about the 196th or the 31st Infantry. I didn't know any of that stuff. You're just kind of stuck somewhere.
"But now all of a sudden you're in this situation as a new guy, you don't know anybody and the only thing that you have in common is that experience of that day or that period of time. So you don't know names or backgrounds, you don't know how they live. In that realm, the only commonality you have with each other is knowing that you're supposed to take care of each other, knowing that you've got their back.
"So there's no color barrier, no class barrier. There's no black, no white, no north, no south. You're just you and your fellow soldier, and that is a bond that you always have. No matter what the branch may be, there's a respect for what a fellow soldier has gone through and is going through."
Eventually, Bleier was taken to Tokyo, where he had surgery to remove more than 100 pieces of shrapnel from his right foot and leg. It was one of several procedures he'd undergo to address his injuries, each of which put his football career in further jeopardy. The grenade blast cost Bleier part of his foot and walking, at the time, was a struggle.
"I asked the doctor at one time, when I was in Tokyo, and he said, 'No, I don't think you'll have the strength and the flexibility, given the damage that was done, to be a running back in the NFL,'" Bleier said. "But his perception of what it took to be a running back didn't fit my perception and what I knew. So I always wanted to come back and play."
From that point on, Bleier made it his mission to once again play for the Steelers. And with the support of Art Rooney, who placed Bleier on injured reserve as he recovered, rather than simply waiving him, Bleier did that.
"When playing sports, on any level --€" even playing pickup games in the backyard --€" accidents happen, injuries occur," Bleier said. "Whether it's a broken arm, a twisted knee, a sprained ankle, we've all experienced it on one level or another, and then you kind of learn some lessons. And one of those is that, in time, these injuries heal and then you go back out and play again. So that was always my mindset.
"It wasn't like I had lost a leg," Bleier continued. "The damage impacted me, but my mindset was, 'Well, I've been there before.' I had a knee operation in college, had a lacerated kidney in college, bumps and bruises as a kid growing up, so to me it was just like of like, 'OK, I guess I've got to go through the rehab.'"
After spending the 1970 season on IR, Bleier was put on waivers in 1971, and then placed on the Steelers' taxi squad after going unclaimed, which is what the team expected. Then in 1972, Bleier made the team, much to the astonishment of Pittsburgh coach Chuck Noll, who had previously pushed to cut Bleier after his return from combat.
"The ability to play was up to me," Bleier said. "Making the team was out of my control. That was somebody else's decision, but I was going to do whatever I possibly could to get myself in the shape to possibly come back. Time is a big healer in all that, and thankfully for me, I was with an organization that gave me that opportunity and that time to get stronger or bigger or faster, or whatever I needed to do to be able to compete."
Bleier carried the ball four times between the 1972 and '73 seasons and was also part of the special teams unit, but by 1974, he was a key part of the Steelers' offensive attack, starting seven games en route to the first of four Pittsburgh Super Bowls during Bleier's time with the team.
Backing up Franco Harris, Bleier carried the ball 17 times for 65 yards in Super Bowl XI. He had 15 carries for 51 yards in Super Bowl X against the Cowboys and caught a seven-yard touchdown pass from Terry Bradshaw when the teams met again in Super Bowl XIII.
In total, Bleier carried the ball 922 times for 3,826 yards and 23 touchdowns and also caught 133 passes for 1,226 yards and two touchdowns in 150 regular-season games after returning from Vietnam. But as the Purple Heart and Bronze Star recipient Bleier, now 69, reflects on that era, it's not his on-field accomplishments that stand out the most about his return to the gridiron.
"When I look back on my football career, it was all worth it to go through those early years and the uncertainty of what might happen," Bleier said. "But I think more importantly, as I reflect back now and think about the 40th anniversary, there was a lot of unrest taking place with our soldiers that were coming back, the disrespect that they received from the American people because they were being identified with the war and not the fact that they served the country.
"So a lot of them had the experience of being spat upon or being called baby-killers or being looked at as second-class citizens. But I had this opportunity where my story became of interest to people. People wanted to know how I felt about Vietnam, what I thought about the war, and I became a kind of poster child for all of those veterans who didn't get the same kind of respect as they came back.
"Maybe it was a catharsis, because I had to answer questions that I hadn't really thought about, but it allowed me to talk about it, and then all of a sudden it became the case that I was one of a few Vietnam veterans that our fellow soldiers could identify with and say, 'Hey, he's one of ours, and God bless him.' I was telling the story and giving a different image than one of baby-killers or derelicts or post traumatic stress or unemployment or homelessness. It was that kind of image that needed to be changed and I got to be a part of that, of changing that image."
And that, more than anything, is what comes to mind for Bleier every April 30.
"(The Gulf War) really changed the attitude of the American people and that became an important thing," Bleier said. "From that time on, we've thanked our veterans. We've stood and given them respect, and along with that came respect for Vietnam veterans for serving their country, and it's continued to this day.
"It became a healing moment because a lot of Vietnam veterans had never been thanked, and that's all anyone ever wanted, a thank you."
You can follow Sam Gardner on Twitter or email him at samgardnerfox@gmail.com.
---
---