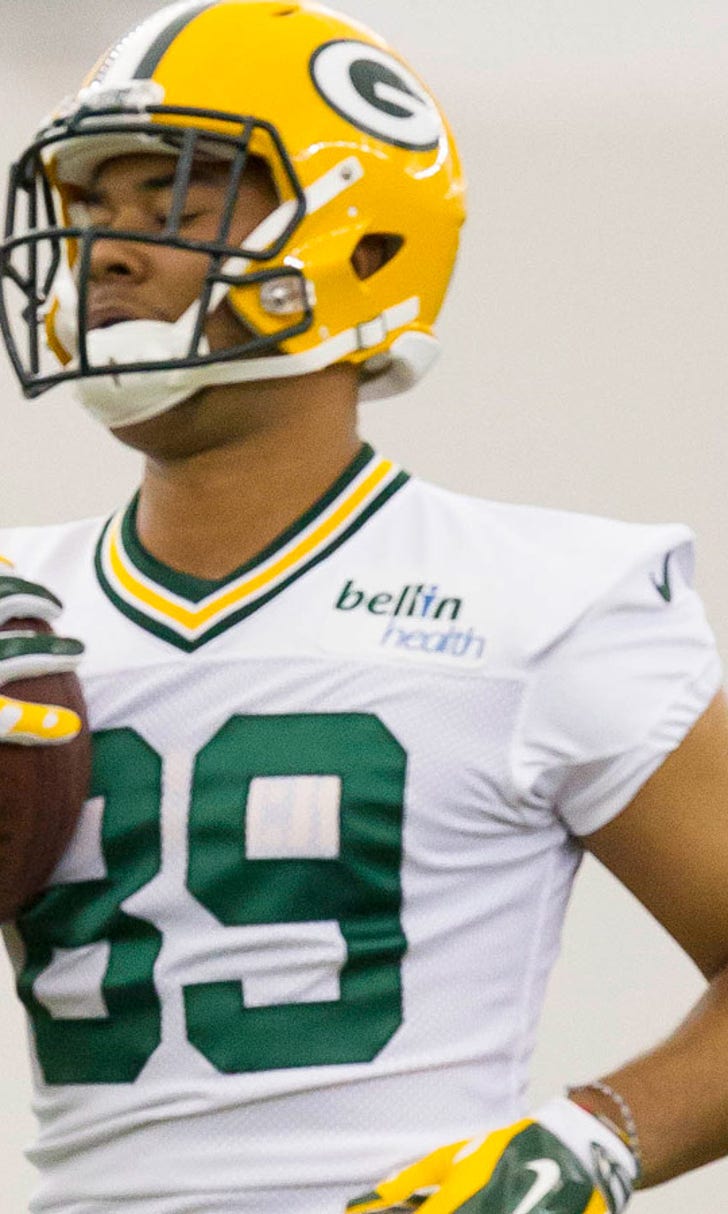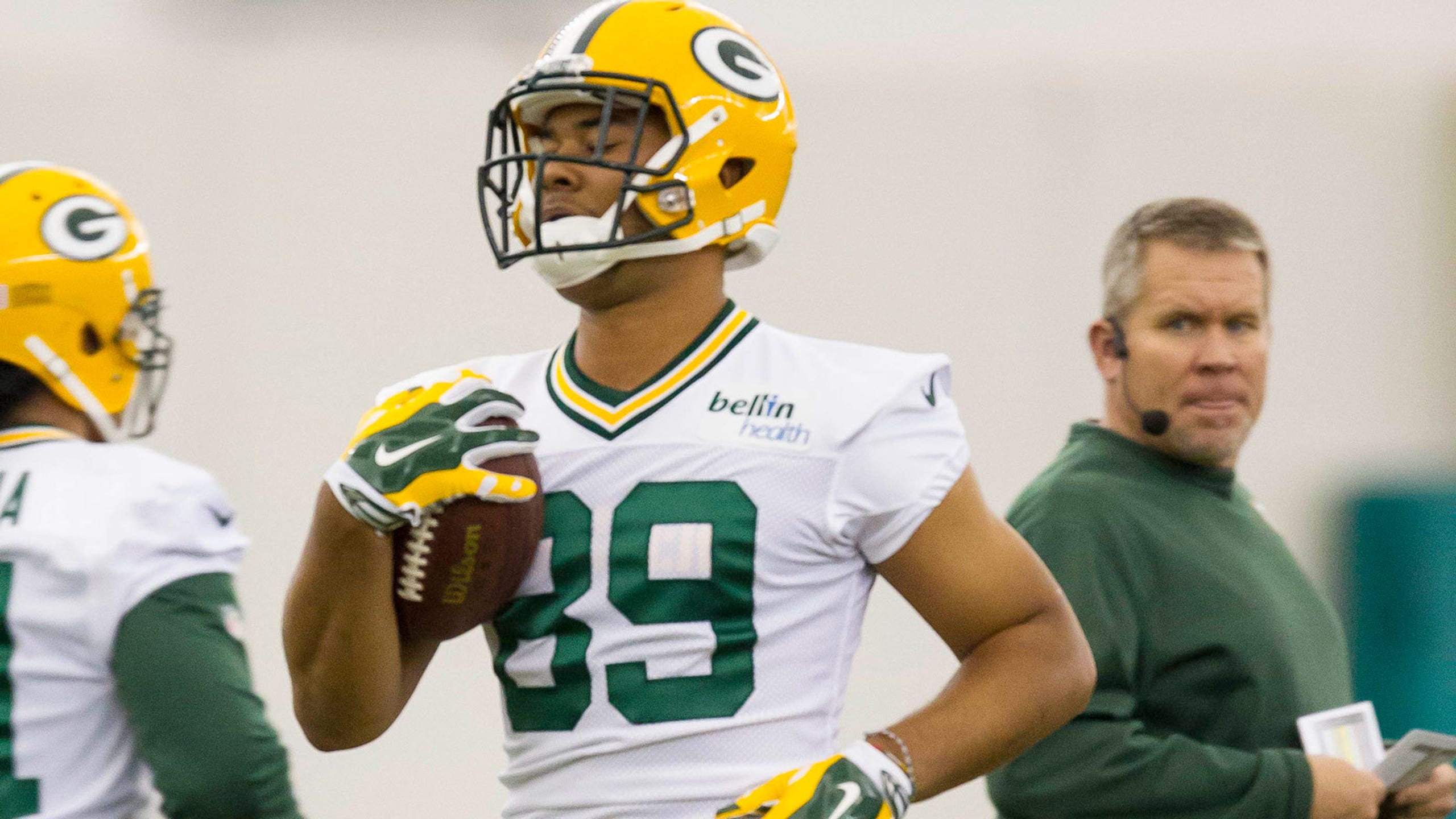 Richard Rodgers leading the charge at TE for Packers
BY foxsports • August 19, 2015
The Green Bay Packers are overloaded with offensive weapons, but they somehow lack a superstar at tight end. One may be on the way, though, as second-year pro Richard Rodgers is on the rise.
Packers head coach Mike McCarthy says Rodgers, a third-round pick in last year's draft, has moved ahead of the rest of the pack at tight end, according to ESPN's Rob Demovsky.
Last season, Rodgers played in all 16 games and started five of them, catching 20 passes for 225 yards and two touchdowns along the way. McCarthy went into more detail about the impact Rodgers can have in the vertical passing game moving forward.
"I have always been a big believer, not just in the red zone but in general [when] you're attacking in the passing game, the importance of having big people attacking the middle of the field," McCarthy said, per ESPN. "The quickest way to the end zone is through the middle of the field. That's always been a belief of mine, and it's really where you start with the vertical passing game. Richard is definitely one of those guys.
"Now, it's tighter, the steps and the time clock is faster, so it is a whole different training and being a big body, big target, big catch-radius type of individual, that's something he'll have an opportunity to excel."
The Packers don't struggle with much on offense, but one area in which Rodgers can be extremely helpful is in the red zone. Quarterback Aaron Rodgers should have no trouble locating his 6-foot-4, 257-pound tight end even in the most crowded situations.
Look for the Rodgers-to-Rodgers connection a lot inside the 20-yard line this season.
(h/t ESPN)
---
---