National Football League
National Football League
RG3 will rebound after major surgery
Published
Jan. 10, 2013 12:00 a.m. ET

Dr. Mark Adickes is a Harvard-trained orthopedic surgeon who performed surgery on Robert Griffin III to repair a torn ACL in 2009. He is also a former NFL offensive lineman, playing for the Kansas City Chiefs and winning a Super Bowl with the Washington Redskins.
I hurt for Robert Griffin III. I've felt that pain as an NFL player, and I know RG3's pain in a way most don't because I was his surgeon when his ACL burst his sophomore year at Baylor.
As a sophomore offensive lineman at Baylor, I was starting in my first game and injured my right knee. Previously, I had never suffered an injury that caused me to miss a game, and I began playing football at the age of 9. Tearing those knee ligaments hurt, but I still thought I could walk it off. Unfortunately my leg couldn't hold me and I hopped off of the field on one leg.
The doctor examined me, felt the instability in my knee and told me I needed surgery. I burst into tears. I could tell that my emotion made my teammates uncomfortable but I couldn't help myself. Nevertheless, I went on to have three successful seasons at Baylor culminating in first-team All-American honors my senior season. Upon completing college I chose to join the USFL and protect Steve Young as part of the LA Express.
My first game was an unmitigated success as I graded out higher than my fellow teammates, two of whom had NFL experience. In my second game, while I was engaged with a defensive end in pass protection, my center and the blitzing linebacker he was blocking fell into my previously injured and surgically repaired right knee.
Time stood still as I unsuccessfully tried to free my leg. I felt the ligaments tear one at a time as my knee dislocated. The pain was unimaginable. I rolled around the field screaming at the top of my lungs. A veteran tight end came over, kneeled down, and jokingly told me I was embarrassing myself. Oddly, the pain almost instantly disappeared and I was actually able to laugh at his joke.
All I could feel was heat and pressure. I had surgery the next day by prominent sports medicine orthopedic surgeon Dr. James Tibone. Thanks to his good work, I played for eight more seasons, one in the USFL, four in Kansas City with the Chiefs and three with the Washington Redskins.
Robert Griffin III has now suffered his second serious knee injury. He just endured his second major knee surgery. He handled his first setback by leading Baylor to its first 10-win season in decades and winning the Heisman Trophy. I believe this second hurdle will inspire an equally impressive conclusion to a long and stellar NFL career. So how did this happen, what was done in surgery, when will he return and will he be able to excel?
There has been some controversy surrounding why Robert was playing at all after the injury suffered in the game against the Baltimore Ravens. He was on the field because he wanted to play and felt that he could, within reason, protect himself and help his team win. His coach believed him, and the best and most experienced sports medicine orthopedic surgeon in the world, based on imaging and examination, cleared him to play.
Hindsight being 20/20, perhaps each of three would like to change his decision, but life doesn't work that way. Robert is a courageous man who understood his leadership role on the team, the price paid by the Redskins to acquire him and he willingly donned the yoke of the franchise. He took this responsibility very seriously, and his work ethic and style of play left no doubt in the minds of his coaches, teammates, opponents and fans that he would lead his team back to prominence.
In the end, the totality of the situation compelled him to push himself beyond what his body could withstand, resulting in further injury to his right knee.
The surgery that Dr. James Andrews performed was a repair of his LCL, a revision reconstruction of his ACL and a repair of his medial meniscus. All three surgeries are significant when done alone. When done together, they comprise a major surgery that leads to an extremely painful and arduous recovery.
Because Robert's patellar tendon in his right knee was used to perform his initial ACL reconstruction the patellar tendon in his uninjured left knee had to be used to create a new ACL. This means the pain he will have to withstand will be doubled and nearly equal for both knees. Although fully informed prior to surgery, he was hopeful that a lesser procedure would be sufficient to allow him to recover.
His parents told me that upon awakening, feeling the searing pain in both knees, he was immediately alerted to the extent of his injury and the magnitude of his surgery. The disappointment had to be immense.
The recovery from an LCL repair and meniscus repair is four to six months, and the recovery from a revision ACL reconstruction is six to eight months. He will have to rehab his left knee as well because of the patellar tendon graft harvested from that site. When rehabbing his right knee after the initial ACL reconstruction, which I performed in 2009, the physical therapists and athletic trainers spent the bulk of their time trying to slow Robert down.
The work ethic, determination and drive that he has will make regaining his strength a non-issue. He could realistically be ready for the regular-season opener, but I'm sure a conservative approach will be employed when determining the timing for his return to play.
I have little doubt that when Robert Griffin III steps back onto the field, his level of play will be unchanged from what became accustomed to seeing during his rookie campaign, but perhaps he will stay in the pocket more often. This season, he led the Redskins to their first NFC East title in 13 years and was selected to the Pro Bowl. He is also deserving of being named Rookie of the Year. Next season, I would not be surprised if he is named Comeback Player of the Year and leads his team to the Super Bowl.
This is a man who will once again comfortably carry the weight of the franchise.
---
---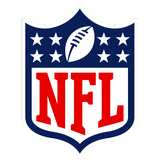 Get more from National Football League
Follow your favorites to get information about games, news and more
---