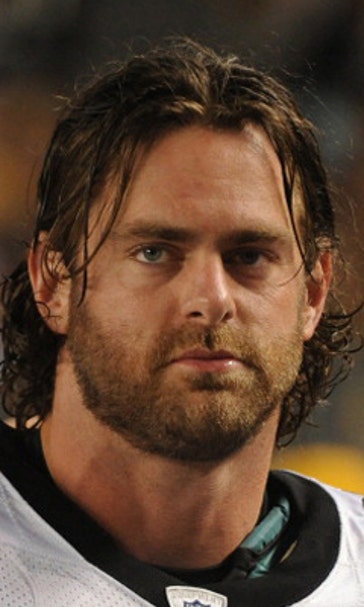 Report: Eagles release Pro Bowl guard Evan Mathis
June 11, 2015

By Vincent Frank
The strained relationship between the Philadelphia Eagles and Pro Bowl guard Evan Mathis has reportedly come to an abrupt end.
According to ESPN's Adam Schefter, Philadelphia has released the 10-year veteran.
Over the course of the past couple seasons, it became apparent that Mathis and Eagles head coach Chip Kelly didn't see eye to eye. Once Kelly took over the team's player personnel department, that relationship obviously deteriorated further.
Mathis, 33, earned First-Team All-Pro honors with Philadelphia in 2013. He started 56 of a possible 64 games in four seasons with the team. The former third-round pick of the Carolina Panthers missed the final seven games of the 2014 campaign with a knee injury. Despite this, he finished as the second-best guard in the NFL.
The primary issue between Mathis and the Eagles was his contract, which he didn't feel represented his value to the team in comparison to other top-end guards. Mathis was in the fourth year of a five-year, $25.5 million deal that was slated to pay him $6.5 million this upcoming season.
Mathis sent out his thanks to the people of Philadelphia after hearing of his release, but he failed to mention anyone within the organization, posting on Twitter: 
Thanks for the memories Philly.
There promises to be a nice amount of interest in his services on the market. Pure conjecture here, but both the New England Patriots and San Francisco 49ers are in some need of help on the offensive line. They will assuredly be joined by multiple suitors for Mathis' services.
More from Sportsnaut:
---
---