National Football League
National Football League
Report: Browns interviewing Trestman
Published
Jan. 8, 2013 12:00 a.m. ET

The Browns' coaching search turned toward one of their former assistants.
And, three other ex-Cleveland coaches somehow got pulled into the mix.
On Tuesday, the team interviewed Marc Trestman, the current coach of the Montreal Alouettes and Cleveland's offensive coordinator the last time the Browns played in the AFC title game, a person familiar with the meeting told the Associated Press.
Trestman interviewed with Chicago on Monday and arrived at the Browns' facility in suburban Berea on Tuesday morning, said the person who spoke on the condition of anonymity because of the sensitivity of the search. He is the fifth known candidate to interview with the Browns, seeking their sixth fulltime coach since 1999 after firing Pat Shurmur last week.
Trestman was the Browns' quarterbacks coach in 1988 and offensive coordinator in 1989, when Cleveland appeared in its third AFC championship in four years with quarterback Bernie Kosar. Trestman has extensive background as an NFL assistant, working with eight teams, most recently Miami in 2004.
Also, the Browns asked permission to speak with Indianapolis offensive coordinator Bruce Arians, who worked as Butch Davis' offensive coordinator in Cleveland from 2001-03. Arians was admitted to an Indianapolis hospital for treatment of an inner ear infection that caused him to miss Sunday's playoff game in Baltimore, ESPN reported.
Two other former Browns assistants made news as Nick Saban all but ruled out a return to the NFL, while Bill Cowher told Newsday he wants to coach again at some point.
Trestman has spent the past five seasons with Montreal, leading the Alouettes to two Grey Cup titles. The 56-year-old also worked as an offensive coordinator with San Francisco, Arizona and Oakland. The Raiders went to the Super Bowl at the end of the 2002 season in the offense Trestman geared for QB Rich Gannon.
In recent years, Trestman has worked as a consultant in the NFL and in the offseason helped develop young quarterbacks, including Cleveland's Brandon Weeden, whose future with the Browns will be determined by the club's next coach.
''Marc is an extremely knowledgeable football mind and with his obvious success everywhere he has been proves that he knows how to develop and teach quarterbacks,'' Weeden said in a testimonial on Trestman's website.
The Browns are not commenting on any of their interviews or candidates.
Browns owner Jimmy Haslam and CEO Joe Banner are in the second week looking for a coach. They've interviewed several coaching candidates and are expected to meet with more this week. Trestman's interview was the first to take place in Cleveland.
Arians, too, has had success working with young QBs. He helped groom Ben Roethlisberger into a Super Bowl winner with Pittsburgh, and this season mentored rookie Andrew Luck as the Colts went on a surprising run to the postseason.
Haslam and Banner conducted several interviews last week in Arizona. They spent the most significant time with Chip Kelly, who decided to return to Oregon. The Browns also interviewed former Arizona coach Ken Whisenhunt, Cardinals defensive coordinator Ray Horton, former Syracuse coach Doug Marrone, who was hired by Buffalo, and Penn State's Bill O'Brien.
If the team was even thinking about contacting Saban about its vacancy, Alabama's coach made it clear the NFL is in his past - not his future.
The Browns may have considered calling Saban, who coached in Miami for two years before taking over the Crimson Tide's program. However, fresh off winning his third national title in four years, the 61-year-old reiterated that he's content at Alabama and outlined several reasons why he prefers the college game.
Saban worked as an assistant in Cleveland under Bill Belichick, and there has long been speculation he might one day return to the Browns. He did his best to end that discussion for good on the morning after Alabama's 42-14 throttling of Notre Dame.
Saban bristled while addressing speculation that he would take another turn in the pros.
''I didn't feel like I could impact the team the same way that I can as a college coach in terms of affecting people's lives personally, helping them develop careers by graduating from school, off the field, by helping develop them as football players,'' Saban said. ''And there's a lot of self-gratification in all that, all right?
''So I kind of learned through that experience that maybe this is where I belong, and I'm really happy and at peace with all that. So no matter how many times I say that, y'all don't believe it, so I don't even know why I keep talking about it.''
The timing of Cowher's comments are interesting. With five teams still looking for a coach, Cowher said at a CBS function to promote coverage of the Super Bowl that he probably will return to the NFL.
''It would be a challenge,'' said Cowher, who has been a broadcaster since leaving the Steelers in 2006, ''but I think that's probably why I would get back into it, because of the challenge.''
Cowher played linebacker for the Browns before he was an assistant on Marty Schottenheimer's staff. He dismissed the idea the game has changed too much since he left.
''I did it for 27 years,'' he said. ''You don't just forget things overnight. ''
---
---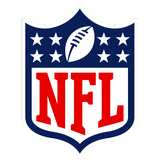 Get more from National Football League
Follow your favorites to get information about games, news and more
---