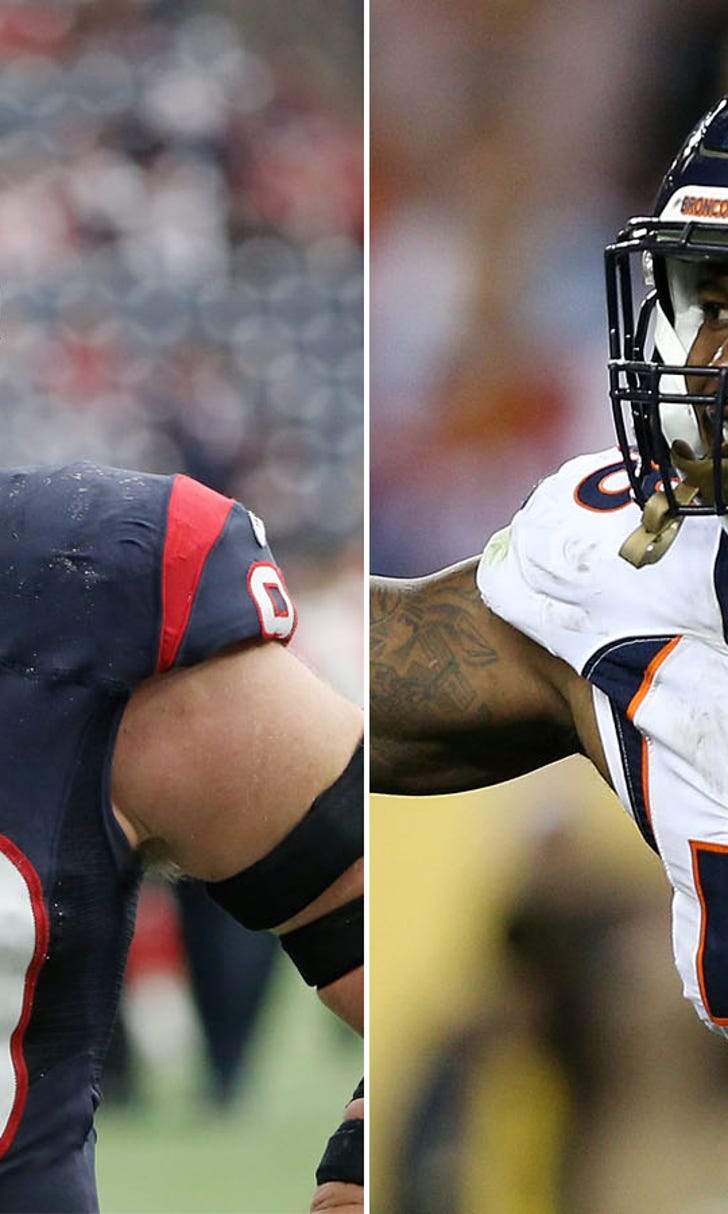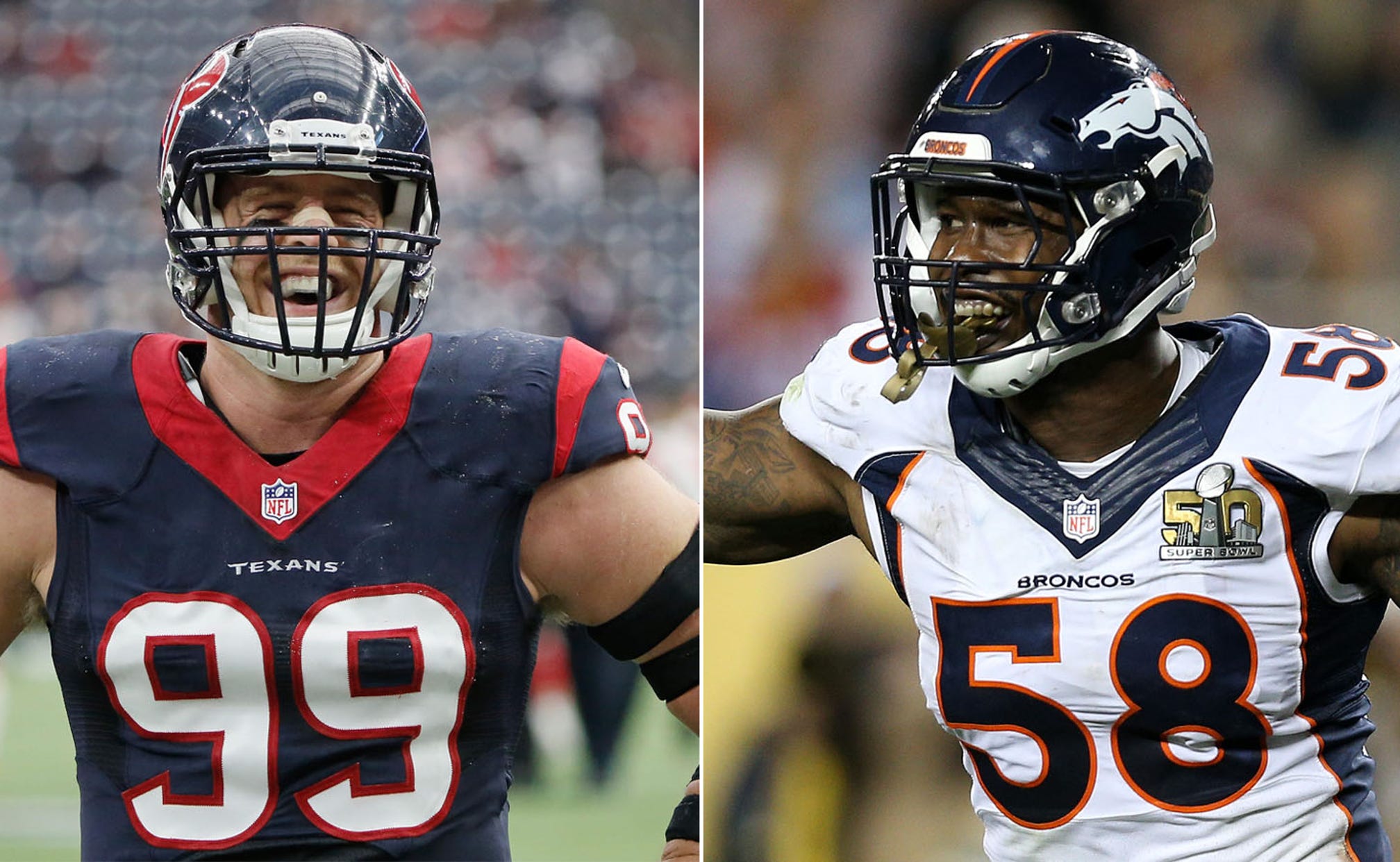 Ranking the top 10 pass rushers in the NFL
BY Cameron DaSilva • July 5, 2016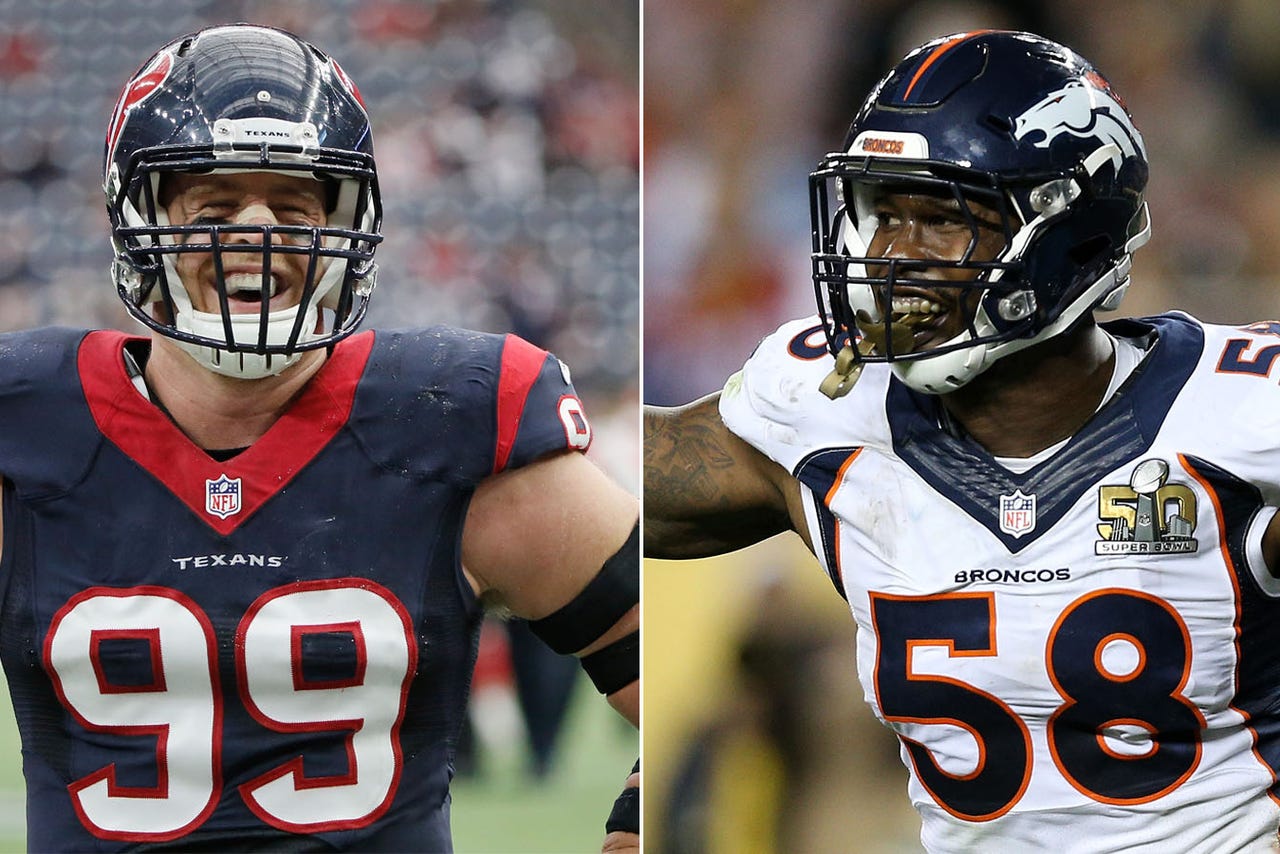 The best way to stop a team's offense is to get after the quarterback. That's why the elite teams in the league are typically at the top with regards to sacks. The Denver Broncos proved that to be evident last season when they shut down Cam Newton and the Carolina Panthers in the Super Bowl, along with every other team that crossed their path.
Having a top-notch pass rusher can completely change a team, and they're sometimes more valuable than a shutdown cornerback or ballhawking safety. The league is loaded with outstanding edge defenders, led by J.J. Watt at the top. Here are the top 10 pass rushers in the NFL as we head into the 2016 season.
Previous rankings:
Since J.J. Watt came into the NFL in 2011, he's led the league with 74.5 sacks. The next closest is Von Miller with 60. Watt isn't your typical pass rusher in the fact that he only gets after the quarterback. He's also a great run defender and can shift inside and command double-teams, opening up one-on-one matchups for his teammates on the outside. But there's no doubting that his best asset is his pass-rushing ability. Last season, he led the league with 17.5 sacks and had 76 tackles.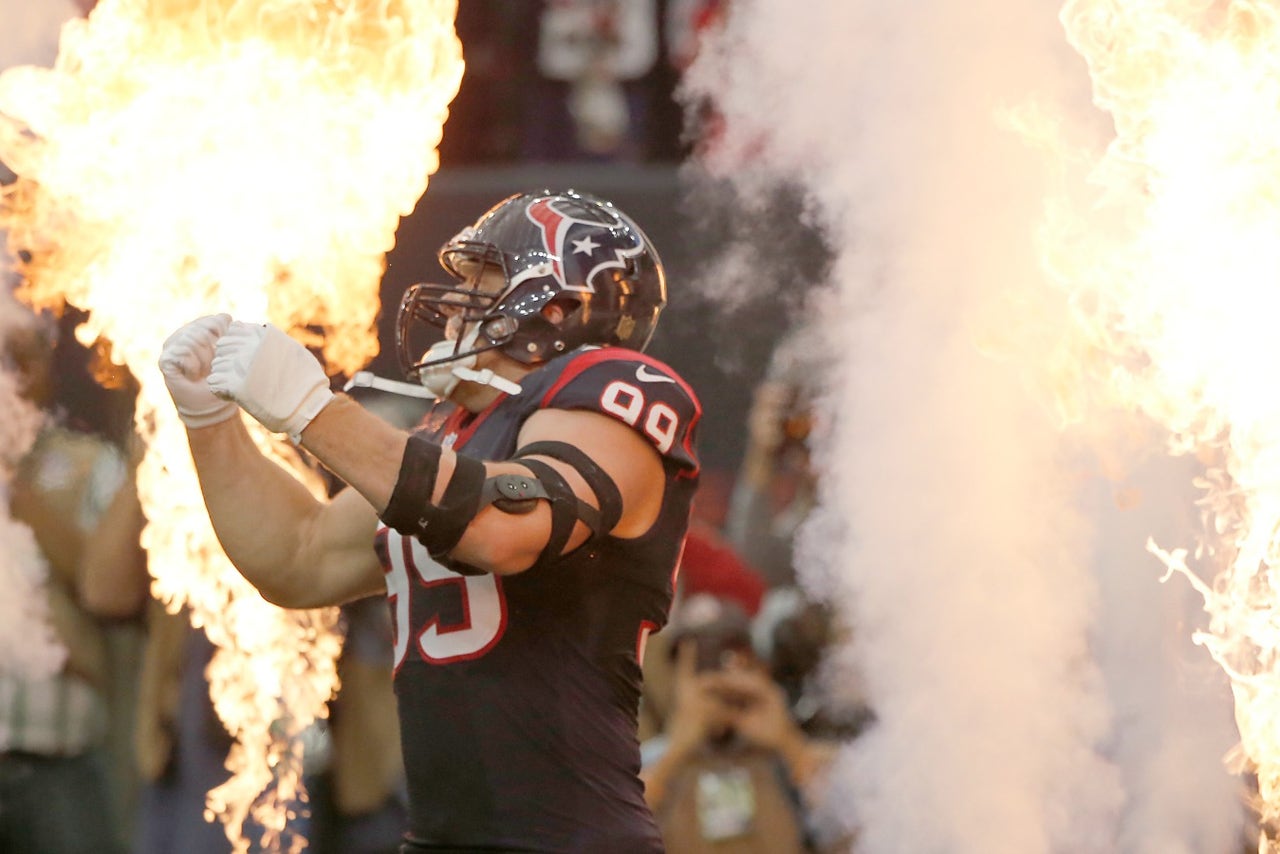 Opposing teams don't make it easy for Watt to rack up big numbers, yet he does just that year after year. There's no reason to believe 2016 will be any different, especially with the emergence of Whitney Mercilus and the potential of Jadeveon Clowney. Watt will most likely lead the league in sacks once again this season, and he'll do so by beating double-teams on a regular basis. He plays a huge role on a Texans defense that should be great in 2016.
Given his outstanding play in the postseason, racking up five sacks and completely dominating the Super Bowl, it's easy to forget that Von Miller only had 11 sacks in the regular season. It was still good for eighth in the NFL, but he didn't own the regular season like he did the playoffs. Still, he's an elite pass rusher in the NFL, as evidenced by his 60 sacks in five seasons. Unlike Watt, Miller's primary and secondary jobs are usually synonymous: sack the quarterback. And there's really no reason for Miller to do anything else. He's among the best in the NFL at doing exactly that. 
Expectations are sky high for Miller entering 2016 after the show he put on down the stretch. Will he reach 20 sacks? It's certainly possible, given the fact that he had 18.5 in 2012 -- his second season in the league. The Broncos defense wouldn't be the same without Miller lining up on the edge, which is a big reason why they were unequivocally the best in the business last season. He'll be battling Watt and the next guy on this list as the sacks leader by year's end.
One could make the case that no player in the NFL had a bigger jump from Year 1 to Year 2 in 2015 than Raiders pass rusher Khalil Mack. After recording just four sacks in 2014 playing as an outside linebacker who dropped into coverage, Mack brought down the quarterback 15 times as a full-time defensive end last season. The Raiders decided to make the move and shift him to a role that better suited his ability, and it worked incredibly well. Mack's 15 sacks were second only to Watt, which is telling of how great he really was. Not to mention, he also had more tackles (77) than Watt did, proving he can be an elite run defender, too. There isn't much Mack can't do on a football field, and he's only going to continue to improve each year. His quarterback Derek Carr, who sees Mack every day in practice, expects him to break the single-season sacks record this season, and by a wide margin. He thinks Mack will record 30 sacks, which would be earth-shattering. While that may not be realistic, 20 sacks certainly is.
The Patriots made a shocking move this offseason when they traded Chandler Jones to the Cardinals for offensive line help. For much of the season, it looked as though Jones would lead the NFL in sacks, but he had just two in the final seven weeks of the season, missing one of those games. Still, he finished with 12.5 sacks in 2015 and emerged as a candidate to lead the league in that category next season, especially on the Cardinals' defense. Jones is a long, powerful pass rusher who thrives at getting after the quarterback, but not much else. He can be useful against the run given his length, but he only had 44 tackles last season. Jones will need to prove that he can make the transition from the Patriots' hybrid 4-3 defense to the Cardinals' 3-4 scheme, which shouldn't be an issue. 
Ziggy Ansah had himself a breakout season in 2015, recording 14.5 sacks after having just 15.5 in the first two seasons of his career. When he was drafted out of BYU in 2013, there were questions about his readiness to play in the NFL given his lack of experience, but the talent was undeniable. He just needed time, and that's what he's had. Ansah is just now realizing his potential as a matchup nightmare with his 6-foot-5 frame and incredible length on the edge. He's a player the Lions will have to lock up long-term to solidify their defense, and they're expected to do so. There probably is still some doubt about his ability to put up double-digit sacks on a yearly basis, given the massive jump he made, but next season will prove that he's the real deal. While he can still stand to improve against the run, as most pass rushers can, Ansah is emerging as an elite edge defender.
Had it not been for injury questions, Justin Houston would have been higher on this list. Houston, the NFL's sack leader in 2014, suffered a serious knee injury last season that required surgery back in February. Recovery timetables following ACL surgery can vary, but they're typically six to 12 months. After the initial thought was that Houston could miss the entire season, Chiefs general manager John Dorsey assured everyone that he will play in 2016. How much he'll play remains to be seen. When healthy, Houston is as good as any pass rusher in the league, having totaled 56 sacks since 2011. He had 7.5 last season despite playing just 11 games and had double-digit sack totals in each of the previous three seasons. The Chiefs desperately need him on the field because when he is, he's a game-changer. 
Although he's been in the league for six years, Carlos Dunlap is just a mere 27 years old and coming off of the best season of his career. In 2015, he had 13.5 sacks (fourth in the NFL) to go along with 55 tackles, emerging as the best pass rusher on a strong Bengals defense. Dunlap impacts the game both against the pass and against the run and knows how to knock the ball free with his 12 forced fumbles the past four seasons. Dunlap is a well-rounded player with great size and length in his 6-foot-6 frame. Look for Dunlap to increase his sack total once again in 2016, though he won't be among the top three players in that category.
Arguably the best player on a wildly talented Jets defense is the same player they refuse to sign long-term. Muhammad Wilkerson was slapped with the franchise tag earlier in the offseason and had his name thrown around in trade winds, though nothing ever came to fruition. The two sides appear to be far apart on an extension, which means he could be on a different roster in 2017. This season will be a huge one for the five-year veteran as he tries to sign a lucrative second NFL contract. Wilkerson is a proven run defender, having recorded at least 56 tackles in each of the last four seasons, but his best asset is bringing down quarterbacks. He did that a career-high 12 times in 2015, doubling his 2014 total. On a defensive line with Sheldon Richardson and Leonard Williams, Wilkerson will certainly get his opportunities; he just needs to make the most of them.
Michael Bennett rejuvenated his career in Seattle the past three seasons, playing all 48 games while racking up 25.5 sacks. In 2015, he posted a career-high 10 sacks, but his impact doesn't always show in the stat sheet. He led all defensive ends with 57 hurries according to Pro Football Focus, which is why the Seahawks' defense is so dominant. He forces quarterbacks into making bad decisions, which leads to interceptions and incomplete passes. Bennett isn't the pure pass rusher that Miller or Mack are, but he's as valuable a player as any edge defender in the league. Without him, the Seahawks wouldn't be one of the best defenses in the league. He'll post double-digit sack totals once again in 2016.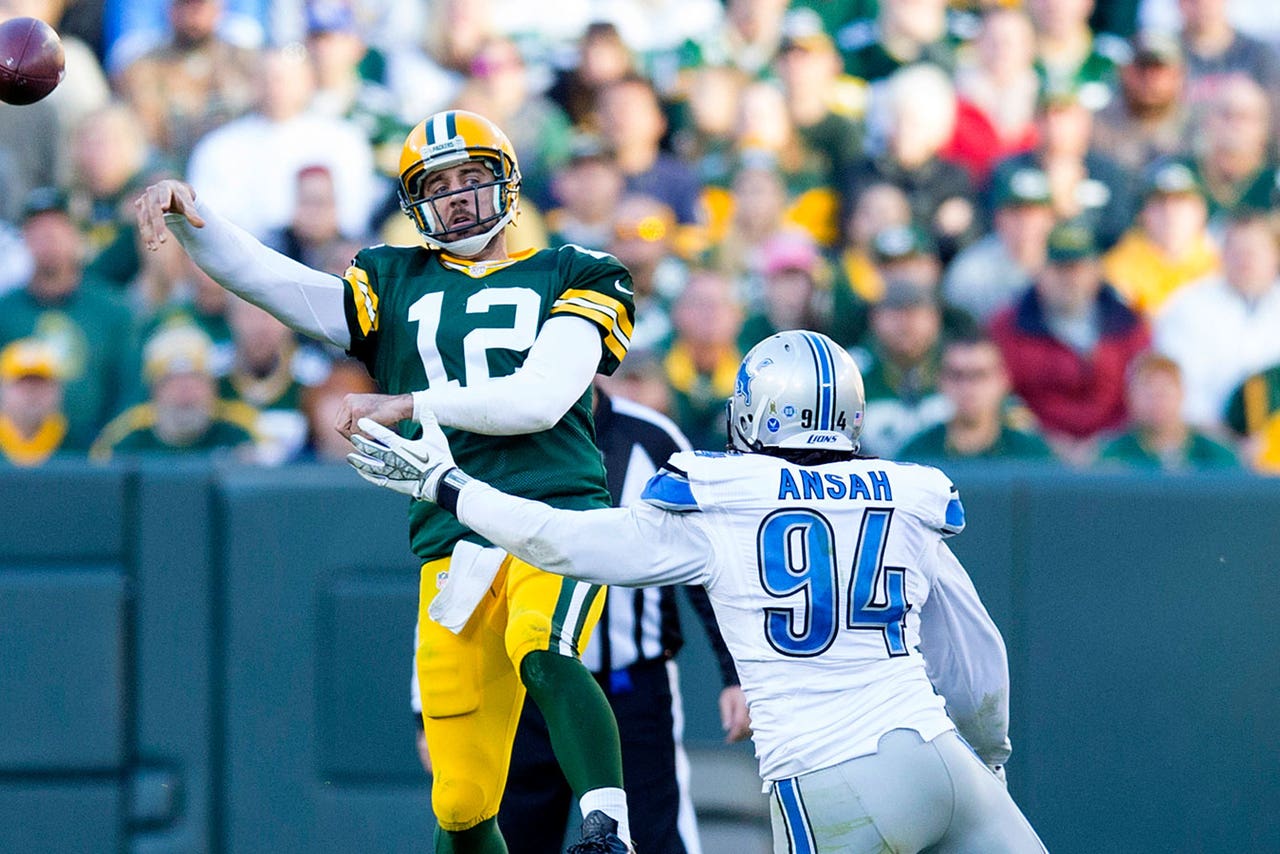 Olivier Vernon wasn't a well known player until this offseason. That's because he signed a record-breaking $85 million deal with $52.5 million guaranteed to join the Giants. After spending his career in Miami where the defense struggled on a weekly basis, Vernon will help turn the Giants into contenders once again. He'll join an elite defensive front that boasts Jason Pierre-Paul, Damon Harrison, Johnathan Hankins and Owamagbe Odighizuwa, meaning there will be plenty of one-on-one matchups to go around. Vernon absolutely dominated Cowboys left tackle Tyron Smith last season, and now he gets to do that twice a season in the NFC East. Look for his sack totals to skyrocket from the 7.5 he had in 2015 as they're sure to be closer to his 2013 output (11.5). Double-digit sacks should be almost guaranteed for the former Dolphin.
Just missed: Whitney Mercilus, Everson Griffen, Cliff Avril, Melvin Ingram, DeMarcus Ware
---
---