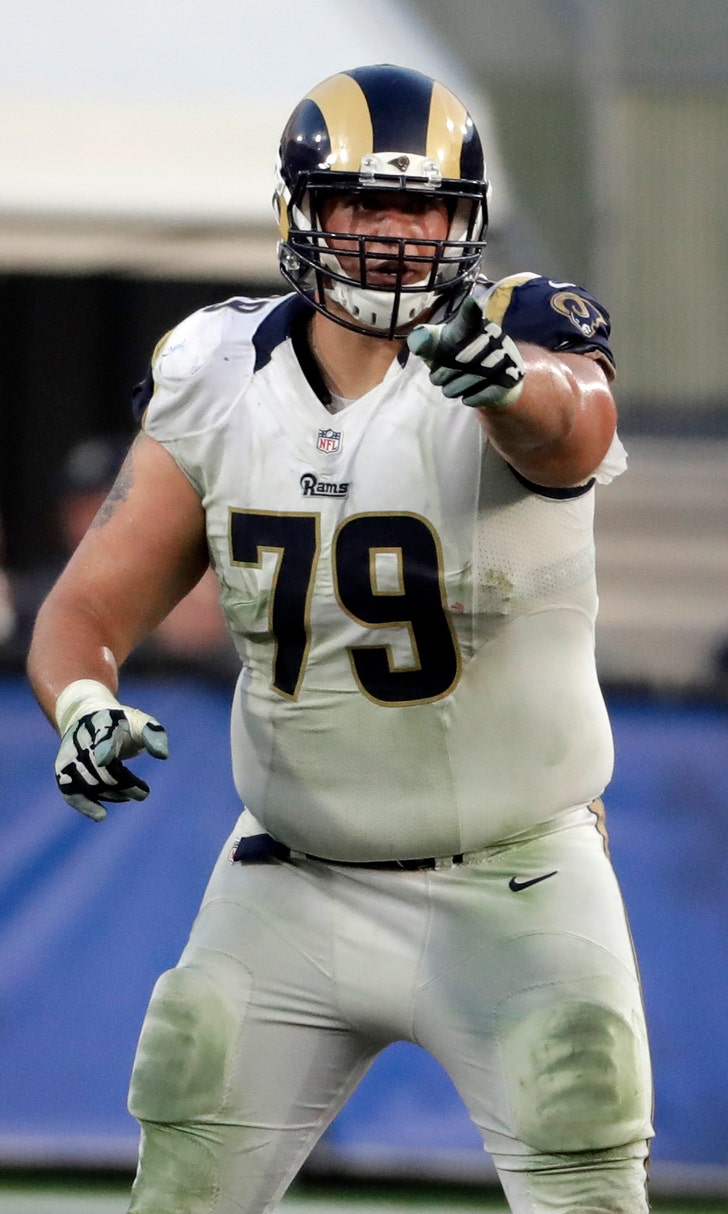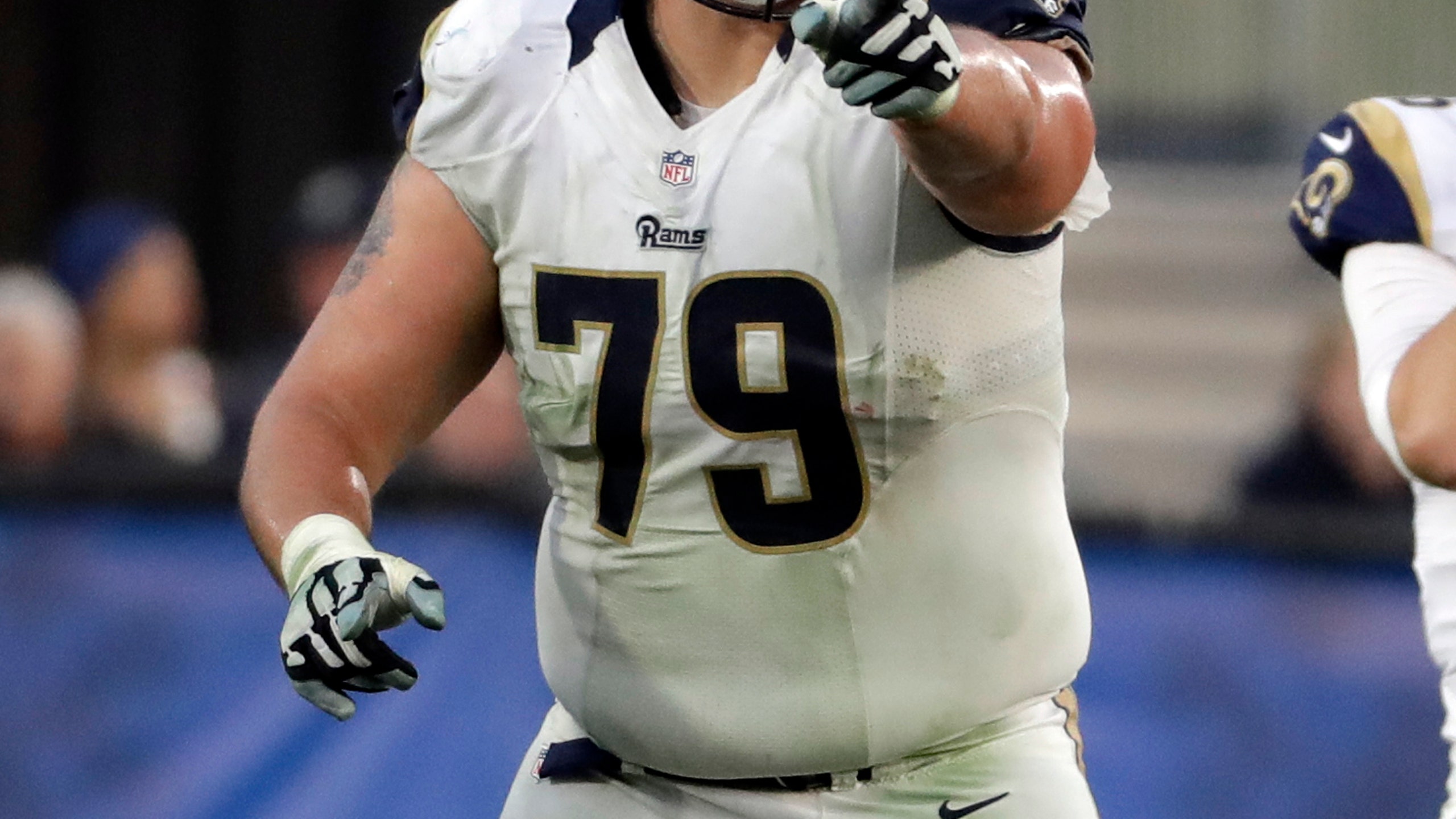 Rams right tackle Havenstein agrees to extension through '22
August 20, 2018
THOUSAND OAKS, Calif. (AP) — The Los Angeles Rams continue to finalize contract extensions for players other than standout defensive tackle Aaron Donald, as right tackle Rob Havenstein on Monday agreed to terms of a four-year deal through the 2022 season worth $32.5 million.
Coach Sean McVay said Havenstein, who has started 43 games over the past three seasons since being drafted in the second round in 2015, had earned the new contract by "becoming one of the more consistent right tackles in this league."
Havenstein made 15 regular-season starts last year as the Rams led the league in scoring at 29.9 points per game and won the NFC West for the first time since 2003 in McVay's first season.
"This was a dream, a hope, a goal when I first got drafted to St. Louis, and now we're (in) LA, obviously," said Havenstein, who will play out the final year of his rookie contract this season. "The longer I can spend here, the better. I absolutely love this staff, love the team we have here."
Havenstein is the third member of the Rams' offense to sign an extension this offseason, all while Donald continues his holdout for the second consecutive year.
Todd Gurley agreed to a four-year, $60 million extension through 2023 last month, the most lucrative deal for a running back in NFL history with $45 million in guaranteed money.
Wide receiver Brandin Cooks received a five-year extension through 2023 last month after the Rams traded first- and sixth-round draft picks to New England in April to acquire him.
"It's a great opportunity to continue to keep that continuity," McVay said. "You always want to take care of your own, especially if that's something that is available and those guys demonstrate that they are deserving of that."
McVay said there was no update regarding the status of Donald, with the 2017 Defensive Player of the Year and three-time first-team All-Pro seeking a new contract that would likely make him the highest-paid defensive player ever. His rookie contract will end after this season, but because he didn't report by Aug. 7, he will be a restricted free agent after the season instead of an unrestricted free agent.
The contract status of Donald is a large piece in a complex puzzle for general manager Les Snead.
Quarterback Jared Goff will be eligible for a contract extension after this season, and starting guards Rodger Saffold and Jason Brown will be free agents at the end of 2018.
Havenstein hopes the offensive line can remain intact after this season, but recognizes financial considerations might not make that possible.
Either way, he was looking forward to paying for a celebratory dinner with the whole offensive line group soon, perhaps as early as this week.
"We got a weigh-in Wednesday, so at least push it until then," Havenstein said.
NOTES: Defensive tackle Dominique Easley (torn ACL) was activated off the physically unable to perform list Monday. McVay said Easley is "full-go" after sustaining the injury in training camp last season. ... McVay said left tackle Andrew Whitworth, center John Sullivan and linebacker Mark Barron could be held out of Saturday's preseason game against Houston.
---
---