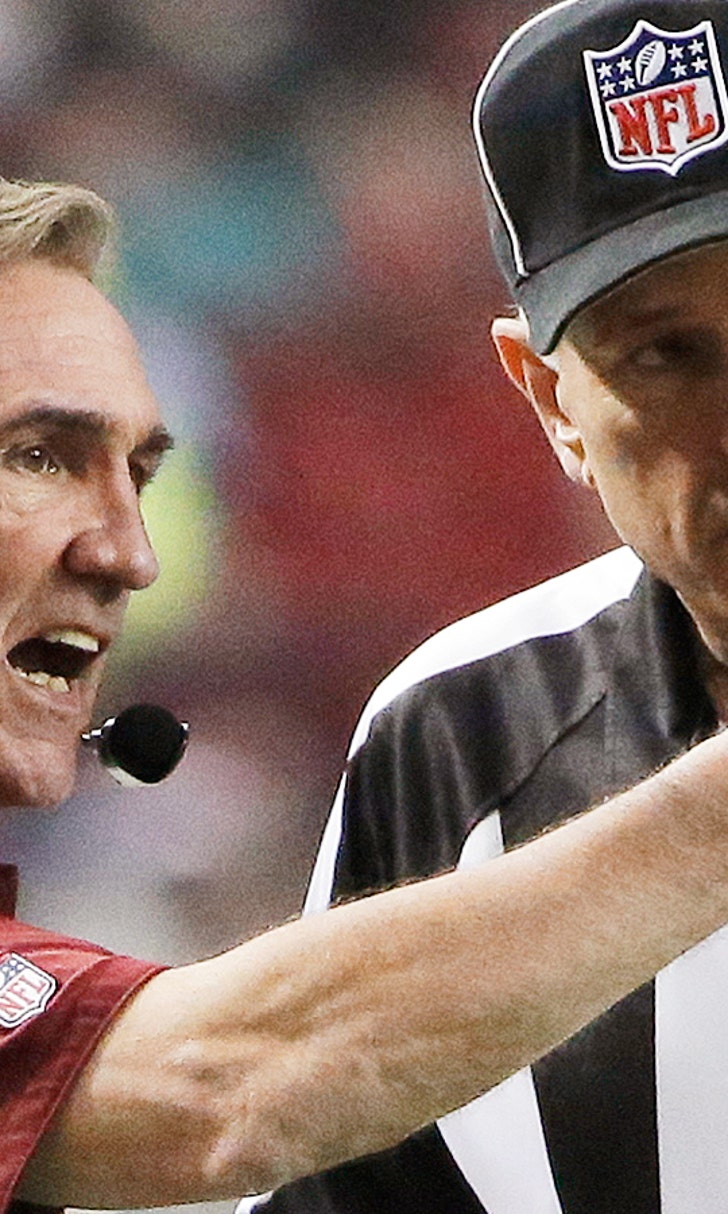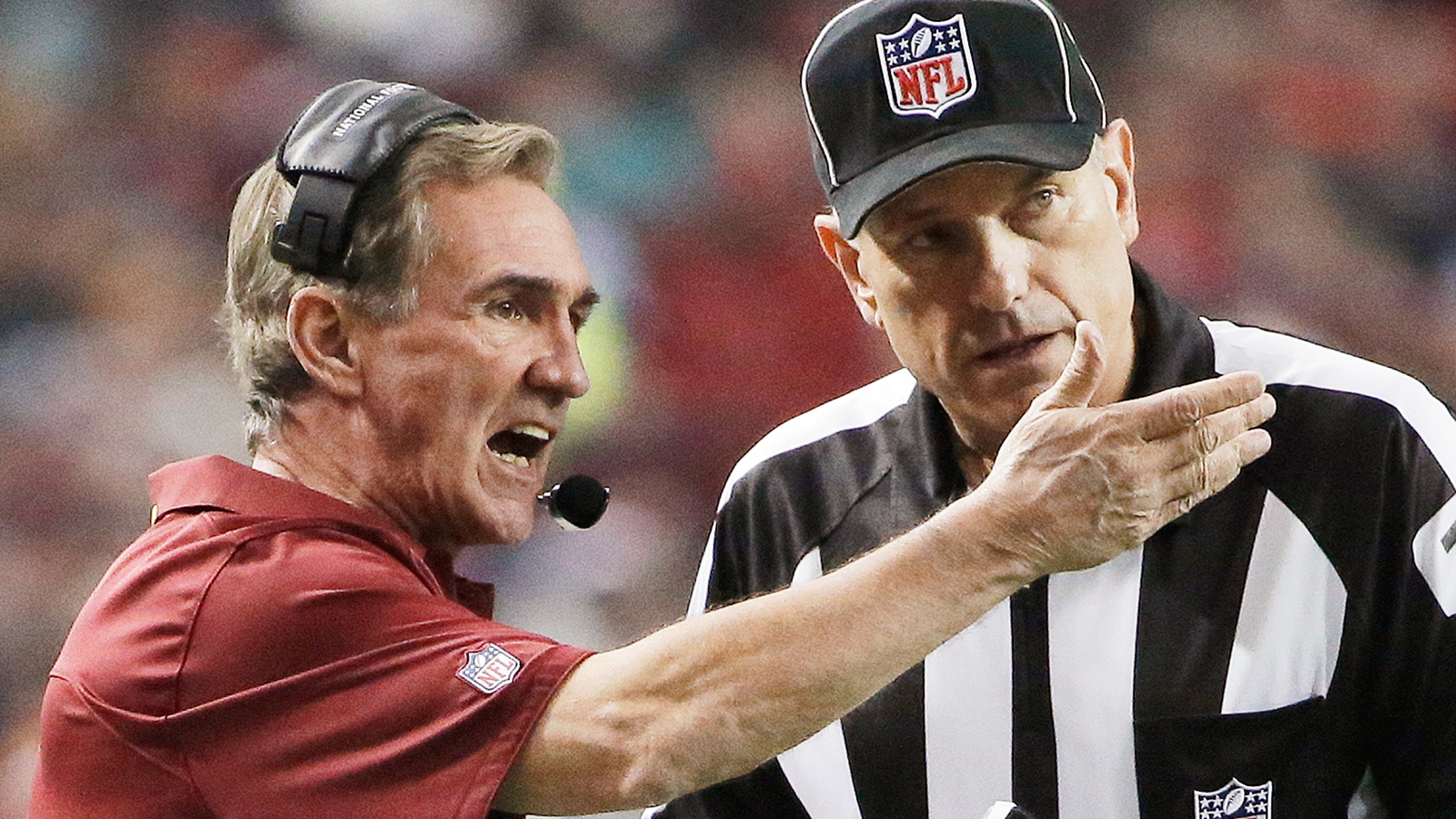 Pereira: Sorry, Redskins, you just can't review that
BY foxsports • December 15, 2013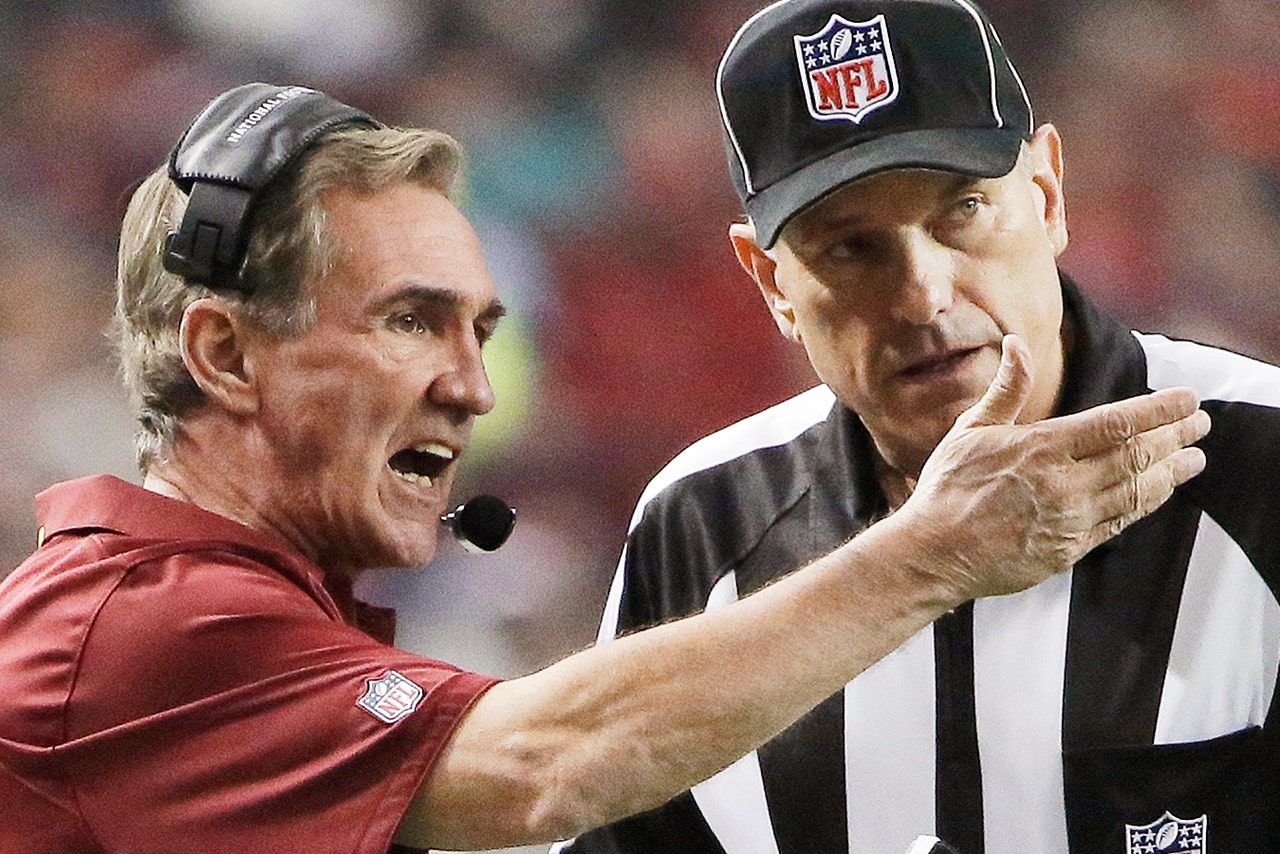 Upon further review ... except it wasn't.
Something interesting took place on a punt during the second quarter of the Washington-Atlanta game Sunday on a play that wasn't reviewable.
Here was the situation: Atlanta had the ball, fourth-and-13 at its own 38-yard line with 12:50 left in the second quarter. Atlanta led 14-7. The Falcons' Matt Bosher punted the ball 47 yards and Washington's Santana Moss muffed the catch and it was recovered by Atlanta's Robert McClain at the Washington 14-yard line. However, it looked like the Falcons' Drew Davis, who was engaged with the Redskins' E.J. Biggers in a block, ran into Moss, which threw him off.
On a kicking play, the only thing that can be reviewed in this situation is whether or not the ball was touched by Moss, which it clearly was, or whether it was recovered in bounds, which it was.
The act of interference did occur, in my opinion, because Moss is contacted by McClain, who is actively blocking Biggers, so it definitely impeded Moss' opportunity to make the catch. Biggers did not give Moss a clear path, but that's not reviewable so the officials can't go into replay and put the interference call on. The only thing the referee could have gone into replay for is the touching of the kick or the recovery of the fumble.
Washington should have retained the ball after a 15-yard penalty, but instead the Falcons got three points out of it four plays later on a field goal by Matt Bryant.
---
---