National Football League
National Football League
Patriots vow no letdown against lowly Lions
Published
Nov. 23, 2010 11:39 p.m. ET

The New England Patriots shouldn't worry about a letdown against the lowly Lions after beating two of the AFC's best teams.
Even if they have one, it might be tough to lose to Detroit.
The Patriots go into Thursday's game with an 8-2 record following wins over Pittsburgh and Indianapolis. The Lions enter their annual Thanksgiving Day home game at 2-8 after losses to Buffalo, which entered that game winless, and Dallas, which had just two victories at the time.
New England coach Bill Belichick said the Lions' familiarity with the traditional holiday game should help them.
Not enough, apparently. Detroit has lost its past six Thanksgiving matchups by an average of 23 points, none by fewer than 11.
Never one to let complacency creep in, Belichick is stressing to his players that five of the Lions losses this season have been by five points or fewer.
''He really stays on top of us,'' wide receiver Wes Welker said Tuesday, ''and makes sure that were not getting overconfident or believing in the noise outside the locker room and understand that every game's tough in the NFL.''
That reality was driven home on Nov. 7 when the Patriots took a 6-1 record into Cleveland to face the Browns at 2-5. By the end of the first quarter, the Browns led 10-0. Entering the fourth, it was 24-7.
''We saw what happens when you don't execute, especially early in a game, with Cleveland,'' tackle Matt Light said. ''We can't afford to come out and play a game like that, so when you're playing on the road, and it's an environment like this, it's a short week, you've got to keep on top of everything.''
The Patriots didn't do that before the Cleveland game. Several players said they weren't focused during practice.
But this week, with only three days to prepare, they jumped right into their work for Thursday's game after a 31-28 win over Indianapolis.
''We came in Monday and we didn't even talk about the Colts,'' quarterback Tom Brady said Tuesday. ''We talked about the Lions and what we need to do to beat them. We talked about coming in and having a good day today, so we crammed a lot of information into these two days.''
The Patriots, as usual, heaped praise on an underdog opponent.
Coach Jim Schwartz ''is one of the smartest guys I've ever worked with,'' said Belichick, who had him as a scout from 1993-95 while serving as head coach in Cleveland.
Defensive tackle Ndamukong Suh, the second pick in this year's draft, is ''a very disruptive young player,'' tight end Alge Crumpler said.
''They've got a lot of weapons offensively,'' Light said. ''They've got a lot of guys defensively, especially up front, that play really well. It's going to be a tough game.''
The Patriots' defense may be suspect, especially against the pass, but their offense has developed into a balanced attack with the emergence of a solid running game. Against the Colts, they rushed for 168 yards and passed for 178.
Since BenJarvus Green-Ellis took over as starting running back after Laurence Maroney was traded and Fred Taylor was hurt, he's rushed for six touchdowns and run for 76 yards or more four times in seven games.
Danny Woodhead, picked up after the opening game when he was cut by the New York Jets, ran for a career-high 69 yards, including a 36-yard touchdown on Sunday.
Neither was thrown for a loss in a combined 50 carries over the past two games.
''You never want to lose yards in a game, especially in the NFL. Yards are so precious,'' Woodhead said. ''We just go with what we see as running backs and the (offensive) line usually gives us something great to see and where to run, so we just play off of them.''
A strong running game gives Brady more options. Defenses become more susceptible to the play-action when they might commit to the run while Brady drops back to pass. That makes things even easier for one of the NFL's top quarterbacks.
''Anyone who has ever played this game knows that you run it until they can stop it,'' Brady said. ''You can control the tempo of the game running the ball and I think that's what we've done a good job of the last couple of weeks.''
And Detroit has allowed the seventh-most yards rushing this season, another encouraging sign for New England.
Starting with the 2008 season, the Patriots are 29-13, the Lions 4-38. Starting with the 2001 season, the Patriots have won three Super Bowls. Since 1958, the Lions have won one playoff game.
But even if they had a normal week to prepare, the Patriots wouldn't waste time thinking about that. They take the Lions very seriously as another team trying to beat them.
''Everything that we do is so methodical,'' Light said. ''The focus really just comes from each guy understanding that you've got a job to do. You've got to get in (and) focus on it. You've got to work hard, so there's no real rocket science to it.''
---
---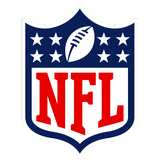 Get more from National Football League
Follow your favorites to get information about games, news and more
---