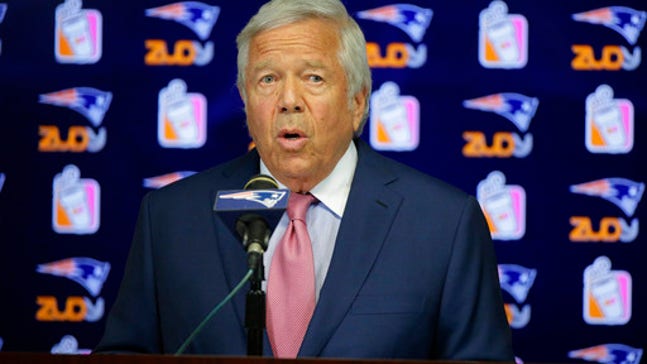 Patriots owner Kraft seeks 'Deflategate' draft picks back
Published
Mar. 21, 2016 5:12 p.m. ET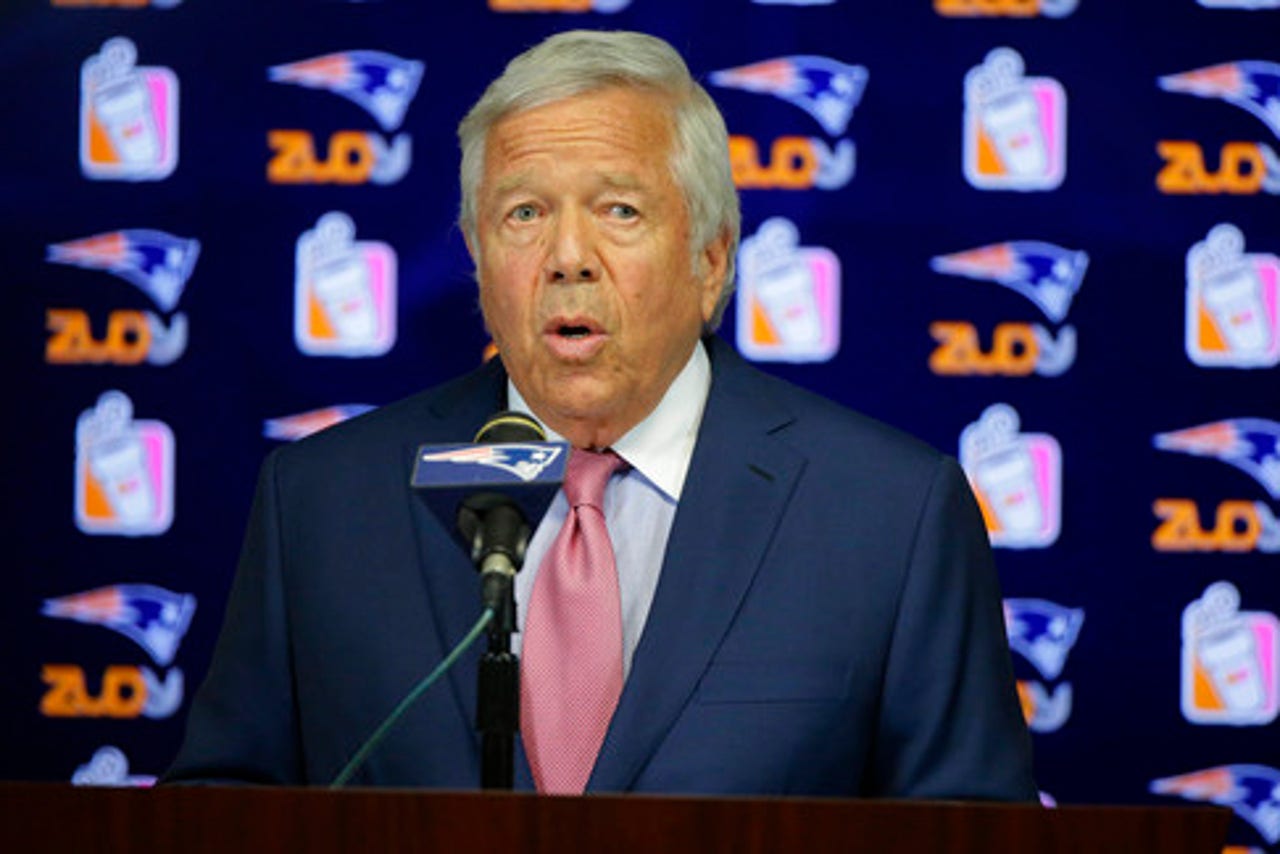 BOCA RATON, Fla. (AP) New England Patriots owner Robert Kraft has asked the NFL to reinstate the draft picks the team lost in the deflated footballs investigation stemming from the 2014 AFC title game.
Kraft said Monday at the owners' meetings that he sent a letter to Commissioner Roger Goodell more than a month ago seeking a return of the two picks - a first-rounder this year and a fourth-rounder in 2017. He did not say if Goodell responded.
But Kraft didn't sound optimistic that the picks would be returned, or that quarterback Tom Brady's four-game suspension would be rescinded should an appeals court rule in favor of the league in the saga dubbed ''Deflategate.'' Brady had the suspension overturned in an earlier court case before the NFL appealed.
In his letter, Kraft cited new evidence uncovered since the NFL investigation ended.
---
AP NFL website: www.pro32.ap.org and www.twitter.com/AP-NFL
---
---