National Football League
National Football League
On the Mark: Oakland better beware Goodell
Published
Oct. 1, 2009 4:17 p.m. ET

Enraged by a hit that temporarily relieved Lynn Swann of his senses on the first Sunday of the 1976 season, Steelers coach Chuck Noll famously branded the Oakland Raiders secondary the NFL's "criminal element."









Still can't believe the Raiders tried to keep Rich Gannon from the team's practice facility.


I mean, if Al Davis really wants to bar a quarterback from the premises, then maybe he should think about JaMarcus Russell.


"Klitschko-Arreola?" asks the girlfriend. "That like foreign porn?"


Not really. Anyone who's seen Arreola knows those European girls aren't built like that.

— Get more On the Mark




In fact, the Raiders' defensive backfield — a unit whose members included The Assassin and Dr. Death — held richly deserved reputations for both skill and gusto in the practice of sanctioned violence. George Atkinson, the safety who altered Swann's state of consciousness, did so with his patented blow, aptly nicknamed The Hook, considered by the man who delivered it so routinely to be "the best intimidator in the business."

"The Hook is simply flexing your biceps and trying to catch the receiver's head in the joint between the forearm and the upper arm," Jack Tatum would recall in the first volume of his autobiography, They Call Me Assassin. " ... The purpose of the Hook was to strip the receiver of the ball, his helmet, his head and his courage. Of course, you only use the hook in full-speed contact and usually from the blind side."

Commissioner Pete Rozelle called the hit on Swann — this one delivered away from the ball — "as flagrant a foul as I have seen in sixteen years in this office," and fined Atkinson $1,500.

That's not to say Noll spoke with impunity. In keeping with NFL policy, Rozelle fined him a thousand bucks for exercising his right to free speech. Then Al Davis bankrolled Atkinson's famous slander suit against Noll and Pittsburgh.

During the trial, Rozelle testified that the hit was "calculated to disable."

Raiders coach John Madden — who, then as now, identified the game's excesses with euphemisms — testified that Atkinson's hit was not "a premeditated cheap shot" but a "an instinctive reaction."

An instinct acquired by years of practice and an ingrained intention to maim. The jury needed just four hours to clear Noll.


---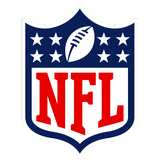 Get more from National Football League
Follow your favorites to get information about games, news and more
---