National Football League
National Football League
NFL Week 5 Cheat Sheet
Published
Oct. 4, 2011 1:00 a.m. ET

We're a quarter of the way through the 2011 NFL season and the Detroit Lions are 4-0, Panthers rookie Cam Newton's third in the league in passing yards, and Ashton Kutcher has been chosen to replace Hank Williams, Jr. and sing the "Monday Night Football" theme song on Monday nights this season.
OK, so two out of three ain't bad.
And 11 of 16 really isn't, either.
If it were not for colossal fourth quarter collapses by the Bills, Cowboys and Eagles last Sunday, I would have gone a far more impressive 14-2 in Week 4. The lesson? Don't pick against Alex Smith, Andy Dalton, and Matt Stafford in big spots. Obviously.
Even with those losses, we're having a big year with the picks.
It's not too late get on board, folks.
Now, let's dig into the Week 5 Cheat Sheet.
CHEAT SHEET Week 4 Record: 11-5
CHEAT SHEET Overall 2011 Record: 44-20
WEEK 5 CHEAT SHEET TRIVIA QUESTION OF THE WEEK:
Colt McCoy came just five completions short of tying Drew Bledsoe's single game record of 45 completions in a game in Cleveland's 31-16 loss on Sunday. Which Patriots receiver led New England in receiving yards on that Bledsoe record-breaking November, 1994 afternoon?
Week 5 CHEAT SHEET QUOTE OF THE WEEK:
"The good news is we didn't give the game away this time. We just got beat. So that's something, right? I don't know. We got to figure out a way to win. We're 0-4, and that sucks." — Vikings defensive end Jared Allen after Sunday's 22-17 loss to the previously winless Chiefs
WEEK 5 CHEAT SHEET GROSS UNDER-STATEMENT OF THE WEEK:
"We're averaging just under 10 points a game and that's not going to get it done for you. We are going to have to generate more offense." — Coach Jack Del Rio after his Jaguars lost their third straight game in which they failed to score more than 10 points.
WEEK 5 IMPRESS YOUR COLLEAGUES WATER COOLER FACT OF THE WEEK:
The Lions became the fifth club since the 12-team playoff format was adopted in 1990 to open a season 4-0 the year after an 0-4 start. The four other teams to begin a season 4-0 after an 0-4 start the previous year were:
Now, let's get to the picks.
Sunday, 1 pm EST Games:
Tennessee at Pittsburgh: In one of the odder statistical anomalies of the 2011 season, the big, bad Pittsburgh Steelers are averaging just 93.8 rushing yards, while allowing opponents to average 119.5 yards on the ground. Perhaps more alarming is the fact that Dick LeBeau's defense has just one takeaway through four games. The defense looks old, the offensive line looks shoddy, and the quarterback's nursing injuries. But I still like Pittsburgh at home in this one.
The Pick: Steelers 27, Titans 17
Cincinnati at Jacksonville: If NFL Films ever wants to do a documentary called "A Tale of Two Rookies," they should take a behind-the-scenes look at the polar opposite Sundays experienced by first-year gunslingers Blaine Gabbert and Andy Dalton last weekend. Down in Jacksonville, Blaine Gabbert completed just 16 of 42 pass attempts, saw exotic all-out Gregg Williams blitzes on seemingly every passing down, and lost 23-10. Meanwhile in Cincinnati, Andy Dalton rallied back from a rocky start to lead his team to offensive scores on four of their five second-half drives in a 23-20 win over the previously unbeaten Bills. I'll take "Ginger" over "Sunshine" in this battle of uniquely haired rookies. Actually, that should be the documentary's title, "The Battle of Uniquely Haired Rookies".
The Pick: Bengals 26, Jaguars 20
New Orleans at Carolina: The Panthers offense was ranked 32nd in the league last season. This year? With another 543 yards and 29 points last weekend, they're amazingly ranked third in the NFL in offense, only a few paces behind the Saints and Patriots. But oh, that defense. Man, is it awful? The Panthers start two rookies at defensive tackle, feature one of the least talented front sevens you'll ever see line up in an NFL game, and have more holes across the defensive backfield than a pool table. Drew Brees is going to have an absolute field day on Sunday.
The Pick: Saints 38, Panthers 24
Oakland at Houston: Reggie Jackson, who? Texans starting quarterback Matt Schaub is the NFL's version of Mr. October. 9-2 all-time in games started in October, including an 8-1 record at Reliant Stadium, Schaub's got a nice track record of success in the NFL season's second month. With Andre Johnson nursing a sore hamstring, look for guys like Owen Daniels, James Casey, and Joel Dreessen to pick up the receiving slack. Left tackle Duane Brown's playing at an All-Pro level this season and Arian Foster's back; take the Texans.
The Pick: Texans 24, Raiders 16
Philadelphia at Buffalo: Here's a good nugget: through four games, the Eagles' linebacking corps has combined for zero sacks, zero interceptions, zero forced fumbles and zero fumble recoveries. Want another one? The Eagles have been outscored 36-0 in the fourth quarter of their last three games. Oh, another one? Andy Reid's only started the season 1-3 or worse three times in his career; the Eagles missed the playoffs in all three of those years. It's the Dream Team, baby! Ryan Fitzpatrick will eat those undersized and inexperienced Eagles 'backers alive on Sunday. It only gets worse for Mr. Vick and co.
The Pick: Bills 31, Eagles 24
Arizona at Minnesota: Following the Vikings' terrible 22-17 loss in Kansas City, I was really hoping for at least a couple "Something to Ponder" headlines sprouting up online this week. Three days later, I've seen none. Zilch. Zippo. Come on, headline writers — it's an easy one — you've got a veteran quarterback whose best days are clearly well behind him, an 0-4 start to the season, and well, a highly paid rookie quarterback actually named Ponder sitting on the bench. Larry Fitz will go wild in his hometown, but the Vikings manage to escape with their first victory.
The Pick: Vikings 31, Cardinals 27
Seattle at New York Giants: I got butchered by readers back in August for selecting Tom Coughlin as my pick for 2011 NFL Coach of the Year. Four weeks into the season, he's certainly in that conversation. Despite injuries, a sea of know-it-all doubters, and a horrid Week 1 loss in Washington to start the year, the Giants have now rattled off three straight wins and are atop the NFC East standings with the 'Skins. They're on a roll. Look for a rocking home crowd and a three-touchdown win over the Seahawks, here.
The Pick: Giants 35, Seahawks 14
Kansas City at Indianapolis: How about the Chiefs' revived passing offense? Nonexistent for the first five halves of the 2011 season, Matt Cassel and Co. used a promising second half of Week 3's loss to the Chargers as a springboard for a solid Week 4 effort versus Minnesota. Cassel threw for 260 yards, completed 62.1 percent of his passes and averaged 14.4 yards per completion in Sunday's win over the Vikings. The offensive line looks good, Bowe and Breaston are almost worthy of a nickname and their very own 1980's sports poster, and Dexter McCluster's is about to get going. Get your golf clubs, your baseball caps, and get BACK on the Todd Haley bandwagon, folks!
The Pick: Chiefs 27, Colts 20
Sunday, 4 pm Games:
Tampa Bay at San Francisco: The 49ers' back-to-back wins in Cincinnati and Philadelphia marked the first time San Francisco has won consecutive games in the Eastern time zone since 2001. With two-back, two tight end formations, the 49ers are suddenly a power football team. Linebackers NaVorro Bowman and Patrick Willis are both Pro Bowlers in my book. I'm on board the Harbaugh Express. Alex Smith, and all.
The Pick: 49ers 23, Buccaneers 20
San Diego at Denver: How many teams are envious of San Diego's early season schedule? Outside of New England, the 'Bolts' opponents — Minnesota, Kansas City and Miami — are a combined 1-11 on the year. Denver? They're 1-3 and not exactly showing signs of improvement. San Diego will win this one easy, cruising into their bye week with a rare 4-1 start to the year.
The Pick: Chargers 31, Broncos 17
New York Jets at New England: I got in a fairly heated "Mark Sanchez or Eli Manning" argument with a friend of mine at a Jersey Shore bar over the summer. Full disclosure — this friend has a tattoo that reads "J-E-T-S, Jets, Jets, Jets" with a giant green and white Jets logo on his bicep. On Sunday evening, a few hours after the Jets were manhandled by the Ravens in Baltimore, he texted me, "11-for-35 for 119 yards, three lost fumbles, and an INT. Where art thou, Sanchize?" Yep, my Jersey Shore buddies speak in Shakespearean sonnets. The truth? The "Sanchize" is just "a guy" behind that woeful offensive line.
The Pick: Patriots 34, Jets 16
Sunday Night:
Green Bay at Atlanta: I'm sorry Falcons fans, but I'm downright horrified to think what Aaron Rodgers could do to a defense that let Tarvaris Jackson throw for 317 yards and 3 touchdowns last weekend. It can't be worse than what Rodgers did to the Falcons in the playoffs last year, right? Right? Hello? Oh.
The Pick: Packers 42, Falcons 31
Monday Night:
Chicago at Detroit: Buy a "Suh-per Bowl" shirt yet? Yep, so that's a thing right now. Jim Schwartz is pressing all the right buttons, the defense is coming up huge in the second half every week, and both Calvin Johnson and Matt Stafford have to be in the NFL MVP conversation at this point. Ford Field's going to be downright nuts in Detroit's first Monday night game since 2001. Cutler and that offensive line will have trouble with the noise and the Bears' undersized defensive backfield will have a nightmarish time handling Calvin Johnson. The 4-0 Lions!
The Pick: Lions 31, Bears 23
Reader Email of the Week:
Peter,
Die hard Bills fan, here. I gotta say, I am a little happy we lost on Sunday. We were getting too much national attention and I didn't like it. I'm not used to the Bills being an "it" team and it was annoying seeing every analyst gush over a team they've ignored for so many years. I'd much rather lose a game like Sunday's, go under the radar, finish the season 11-5, make the playoffs, and then make a Super Bowl run than be one of those 8-0 teams that fades down the stretch. Am I bad fan for feeling this way? I wouldn't say I was rooting for the Bengals on Sunday, but I certainly didn't cry over losing. Again, I've never experienced us being a winning team. I'm too young to remember the Marv Levy glory years. I hated seeing ESPN do a puff piece on us two weeks ago and I assumed another win would only create more.
Craig,
Portland, Oregon
Craig,
I don't know, Craig. I certainly get where you're coming from—I'm sure there's nothing worse than a packed bandwagon of Johnny Come Lately fans mispronouncing Andy Levitre's name—but with games against the Eagles, Giants, Redskins, Jets, and Cowboys up ahead on the schedule, I think you'd rather take a win over the Bengals in your back pocket than an L. But hey, 3-1 ain't bad, and the playoffs are still a real possibility. Well, for now, at least. Oh, and Levitre? It's pronounced Luh-Vee-Tree.
WEEK 5 CHEAT SHEET TRIVIA ANSWER: On November 13th, 1994, nine-year NFL veteran Michael Timpson caught 10 balls for 113 yards in a 26-20 Patriots overtime victory over Warren Moon and the Vikings. Michael Timpson!
 
---
---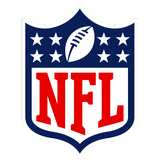 Get more from National Football League
Follow your favorites to get information about games, news and more
---