National Football League
National Football League
NFL fines Lions DT Suh $100K for hit
Published
Sep. 10, 2013 1:00 a.m. ET

Ndamukong Suh's latest controversial play drew a hefty fine.
As first reported by FOX Sports NFL Insider Jay Glazer, the Detroit defensive tackle was docked $100,000 by the NFL for his illegal low block on Minnesota center John Sullivan in the Lions' season-opening victory Sunday. Suh hit Sullivan during an interception return by Detroit linebacker DeAndre Levy, and the penalty negated what would have been a touchdown.
NFL spokesman Randall Liu said Tuesday that vice president of football operations Merton Hanks notified Suh of the fine. Suh was not in the locker room at Detroit's practice facility when it was open to reporters Tuesday. A text message was sent to him seeking comment.
Suh said Sunday he wasn't going after Sullivan's knees, adding that the two had discussed the play at halftime. Detroit players said Suh apologized to the team Tuesday.
"He just basically said that he can't make those types of mistakes -- he can't put us in a position where we've got to battle back from mistakes like that," wide receiver Nate Burleson said. "He also said, with him having a target, and people looking for him, they're looking at us in the same light. So as a team we've got to understand that the microscope is on us."
It's believed to be the largest fine for an NFL player for an on-field violation, although suspensions without pay can result in bigger financial hits.
The NFL fined Pittsburgh linebacker James Harrison $75,000 for a 2010 hit on Cleveland wide receiver Mohamed Massaquoi, although that was later reduced to $50,000. Like Harrison, Suh has a history of fines. The NFL fined Suh $30,000 last year for unnecessary roughness when he kicked Houston quarterback Matt Schaub in the groin area. He was suspended two games in 2011 after stomping on Green Bay's Evan Dietrich-Smith.
Burleson was taken aback when told of Suh's fine.
"Oh, baby! For real? Are you serious? A hundred stacks?" Burleson said. "That's one of the biggest I've heard of, but when you have a guy who people look at as quote-unquote dirty, a play that might not be as dirty could be deemed as such, and you're going to have to deal with the consequences. So it's tough. I hope he appeals it, because I don't think that was worthy of being fined $100,000."
Suh has also been fined in previous seasons for roughing up quarterbacks Andy Dalton, Jay Cutler and Jake Delhomme.
"He plays with such aggression," Lions center Dominic Raiola said. "He really plays hard, and plays to the whistle every play."
When asked what he would think if a player with a track record rolled up on his knees and was fined $100,000, Raiola was unsure.
"I don't know if he really went down," Raiola said. "I think he kind of hit him on the hip and fell. ... That's out of my hands."
Suh was named a defensive captain for the Lions this season, and they're hoping his fourth year as a pro will be a productive one. Raiola said Suh's talk with the team Tuesday was a good step.
"That's all part of his leadership role this year," Raiola said. "We respect that, and I'm just glad we're not losing him for any games."
Information from the Associated Press was used in this report.
---
---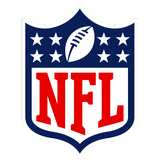 Get more from National Football League
Follow your favorites to get information about games, news and more
---