National Football League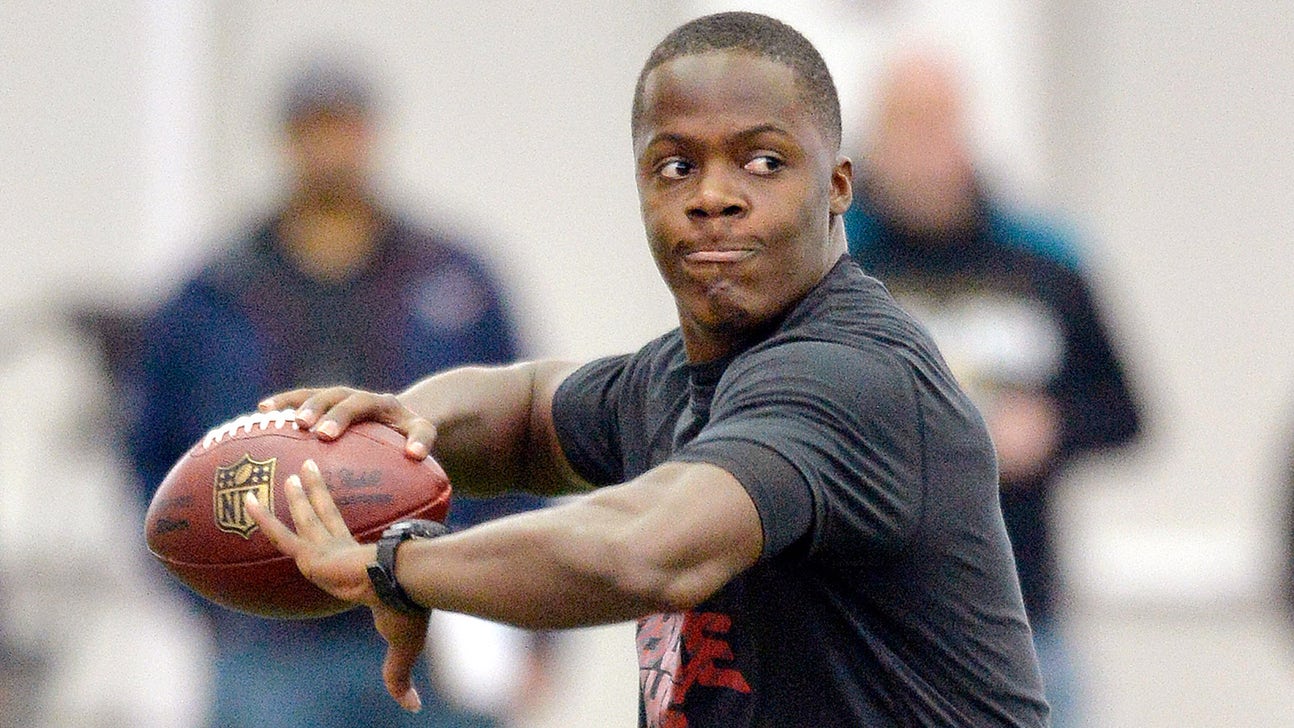 National Football League
NFL experts Q&A: How Draft really works — and why teams still miss
Published
Jan. 14, 2017 2:05 a.m. ET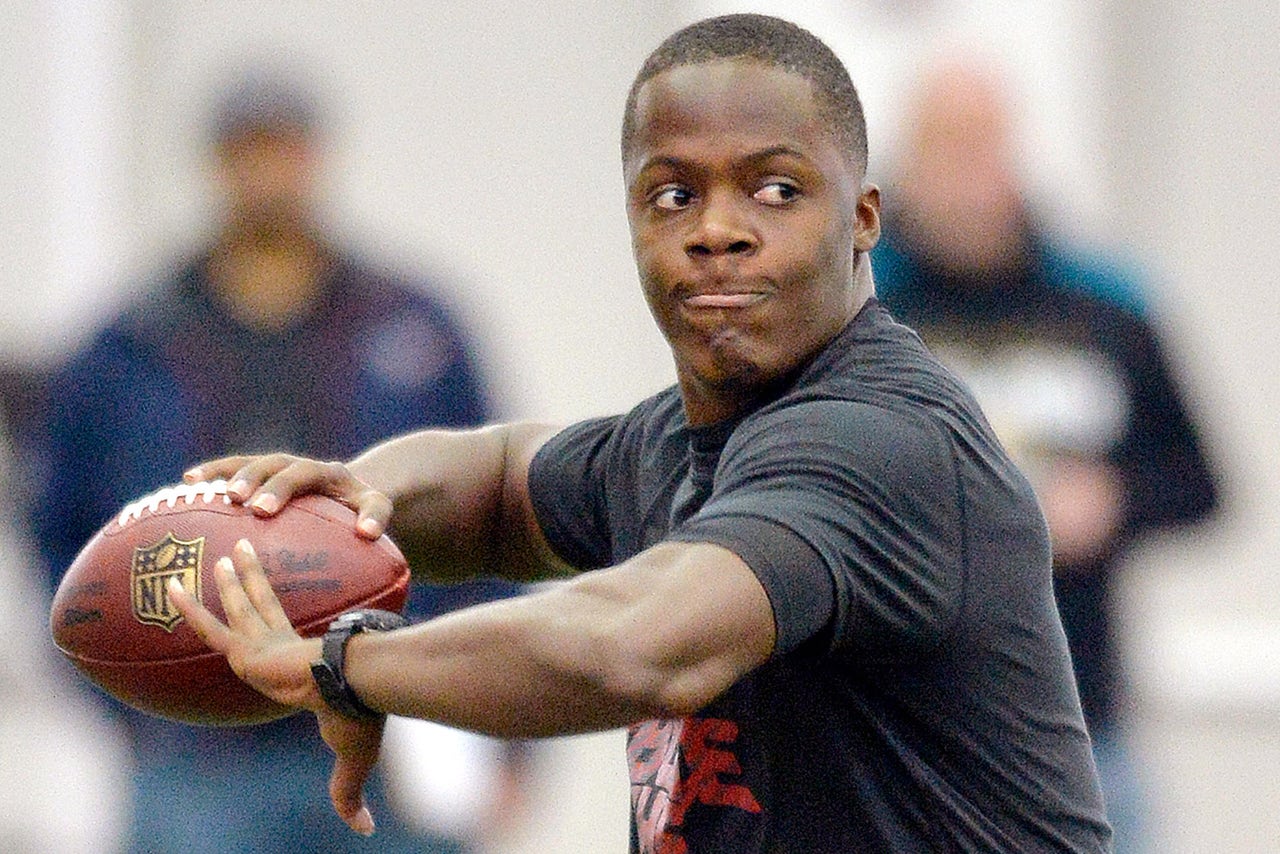 Well, it's finally here.  After months of bench-presses, Wonderlic tests, and anonymous sources, all that's left is to actually call the names, and on Thursday night, the NFL Draft officially gets underway at Radio City Music Hall.  There's certainly no shortage of mock drafts, scouting reports, and late-breaking news to sort through, and we encourage everyone to head to our NFL Hub for all the latest draft info.
But before the green-room madness gets underway, we wanted to get some perspective from FOX's NFL crew that goes beyond your average draft breakdown.  We asked Scott Fujita (drafted in the fifth round in 2002), Brendon Ayanbadejo (undrafted in 1999, but still a three-time Pro Bowler and Super Bowl champion), and Peter Schrager (also undrafted, but now a Senior NFL Writer for FoxSports.com), to answer some questions not about the draft particulars, but about the process.  How did we get here, how can we make it better, and how does the NFL's player evaluation machinery really work behind the scenes? 
We still may not know whose name will be called when on Thursday night, but we'll have a little more information on how we got there.
Every year, it appears like the big business of the NFL draft continues to grow and grow.  We have more prognostications, more mock drafts, more reporting than ever before.  But is the league actually any better at evaluating a prospect than it was 10, 20 years ago?
Schrager: I think the league is better now than it was then. Take a look at the 2011 NFL Draft. The top 15. It's a masterpiece. Outside of Jacksonville, Tennessee , and Minnesota, who reached on quarterbacks, those picks were all home runs. I have no problem with any of the top 10 picks in last year's draft, and still feel Tavon Austin could be the best of the bunch. There's been two major things that have helped the NFL scouting process the most. One is access to game tape and film. Technology is so incredible now that teams can see seemingly every snap a player's taken. Access to that film is far easier now than it was even three or four years ago. For teams, it saves a lot of time and frustration. Much is made of coaches for team X and team Y not attending player Z's Pro Day. They don't have to. They'll see it on tape from their desk that night. For reporters, on a far less detailed level, it makes things much easier too. When scouts or sources say something, there's a proof point -- the film -- where it can be seen. 
Fujita:  I don't think the evaluation process is any better now than it was 20 years ago, simply because this is not an exact science, and it never will be. There's certainly a lot more money being poured into the process. There are more scouts appearing at college workouts and there are more pre-draft player evaluation reports being written up. How much of all this is useful? I don't know. But there's a whole lot of busy work being done, because everyone needs to (try to) justify why they have the job they do.
Ayanbadejo: I would have to say the NFL is better than ever at evaluating talent. Not only do they turn over more stones, employ more scouts, they also dedicate more time in developing young talent with rookie mini-camps and rookie extended practice periods. There are no longer double digit-rounds in the draft, with the late-rounders being known as camp meat and not having the opportunity to even step on the field as anything other than a scout. I truly believe every scout is like a stock broker looking for the penny stock that is going to be the next apple.
What are, in your mind, the biggest strengths, and the biggest flaws in the way the NFL and its teams choose to evaluate college players?
Ayanbadejo:  The biggest strength the NFL has is college game film and the quality of that game film so you can really see an evaluate talent. The eye in the sky don't lie! The biggest flaw in evaluating talent is the over-emphasis on 40 times and combine/pro day performances. If they guy can ball in a game, what he does when a coach is pursuing him with a broom in a pro day is nonsense.
Schrager: The biggest strength is the level of sophistication of the scouting and the interaction teams have with the kids. Combine interviews, campus visits, team visits, dinners, pro days -- they all add up. You can have a real feel for your investment. And there's enough time to get to know multiple players. The biggest flaw is the pressure to nail that first-round pick. It's a matter of the high-pressure environment that is the NFL -- but the pressure on a coach, GM, and first round player to succeed is enormous. Failure to live up to expectations can ultimately cost all three their respective jobs. 
We've seen firsthand how new statistical methods and tools have changed the ways in which people think about the game of football.  Are there any ways in which modern statistics and evaluations have changed the pre-draft process?
Ayanbadejo: Every NFL team is now hiring an analytics expert. Not only do they run studies on other team's tendencies, these same analytic experts run studies on their own team. For example, in Baltimore, the Ravens ran a study on each player's durability and the correlation of missed days in training equating to injuries and games missed during the season. If a given player missed more than three days of practice in training camp due to injury they were prone to miss at least one game in the season. I would imagine analytical studies have also been done correlating missed games or practice in college to longevity and durability in the NFL, a game in which players are obviously bigger, faster, and stronger. These studies could be the difference in a team selecting player A or player B if all other tangibles are equal.
Schrager: I don't put nearly as much stock in these new statistical methods as other media outlets have. Teams don't either. I know it's an industry that has its supporters (the Sloan Conference at MIT had record numbers of attendees this year) and there's been examples of great success in MLB and NBA front offices, but I do not see it as widely used in NFL front offices as its made out to be by media. I also don't think football is a sport that lends itself to such high-level statistical analysis as baseball and basketball. Every play is so different. Baseball is batter vs pitcher and there's an incredible sample size. I've seen stat blogs or popular Twitter handles try to diagnose certain players based on advanced statistics. You go check the film and a quarterback throws an interception, but it wasn't because of his receiver or because he can't throw in third-down situations. It was because the right guard had been beaten the last three plays and over-compensated on the fourth and missed wildly, causing the quarterback to throw it away. Numbers can help and I know they've invested a lot of money and resources in both Jacksonville and Chicago into developing advanced methods, but I also know it's an uphill battle. And it's not a "Moneyball" situation where there are old stodgy men resisting change. Most in the NFL embrace any and all tiny ways they can get a competitive advantage.  It's just such a hard sport to boil down to numbers. It's 11 on 11 with infinite variables. I like a few of the blogs and Twitter handles that focus on it (Pro Football Focus does great work), find others somewhat arrogant and condescending towards the establishment, and also don't see teams hiring entire "stat" departments like I do in baseball and basketball. 
We know just how important a successful quarterback, pass rusher, or left-tackle is to a football team.  We also know how costly it can be to "miss" on an early first round pick.  In your estimation, have the high stakes of the draft led teams to be more risk averse?
Schrager: I think so. Certain teams take risks more than others. Bill Belichick has the respect and authority within his organization to swing and miss. Other coaches and GMS do not. I think you'll see a lot more risks being taken by first-year GMS and coaches and long-time established GMS and coaches than everyone in between.
At the end of the college football season, Louisville's Teddy Bridgewater seemed, fairly unanimously, to be considered one of the top QBs available in the draft.  Fast forward to today, and despite no additional games being played, Bridgewater is seen by many to be slipping out of the first round completely, due to perceived lackluster performances at the combine and at his pro-day.  What is the right balance when it comes to evaluating a player based on his college career, versus his measurable and workout performances?
Fujita: I think there's far too much obsession with media reports about how a player performed at the Combine, or at his pro day, or what his Wonderlic score was, or how wide his hand is, or how he looks in just his gym shorts, or how much weed some guy smoked in college. I really hope individual club decision makers wear earmuffs and blinders and block out all the media-driven garbage. Hopefully, teams have enough confidence to trust themselves through the evaluation process. And I say that because there's no "right" way to evaluate a player. But I sure wouldn't trust someone else's evaluation, especially if that evaluation is media-generated. For someone like Teddy Bridgewater, who's performed at a high level against strong competition, I would trust what I've seen on film, in actual games. I would pay very little attention to a pro day. But there are other cases where a player may have been in the wrong system in college and his skills weren't properly utilized. This is where I would use individual workouts to see if I can simulate the kinds of things I'm going to expect him to do, to determine if he may be the right fit for our team. And then there are guys who maybe didn't play for a very strong team or perhaps don't have a lot of hype, but come out and absolutely "wow" you with their measurables.  Or perhaps they have an unparalleled motor relative to other players at their position in that particular draft class. Guys in this category deserve a look to, because in many respects, they might be hungrier than a lot of other players. And if a player has the measurables, then there's a chance – not a guarantee -- that you can work with him and make him fit your scheme.
Schrager: A few pundits anointed Teddy Bridgewater the No. 1 quarterback last May. They did the same with Matt Barkley, Jimmy Clausen, Matt Leinart, Andre Woodson, and plenty more in recent years. That comes from some film study, conversations, and educated guesses.  It's not in these pundits' best interests to switch course too often. That leads to stubbornness. "Once a first round pick; always a first round pick" is not a great mantra to go by when trying to share information and educate readers. But when teams watch the film and you're hearing time and time again, "Hands too small..."..."Botched his Pro Day, how's he going to perform in a big game?"—you've got to be flexible. You've got to listen to these voices at teams and react accordingly. I talk to a lot of guys in the league. They don't necessarily dislike Bridgewater as a prospect, but none see him as the top overall pick. 
Ayanbadejo: Even though Bridgewater had lackluster work outs for NFL scouts and coaches, I think the one-on-one evaluation is what really hurt Teddy. Not only did he perform badly, during his interviews they were not impressed with his intangibles, whereas with Johnny Manziel he not only performed great but he also wowed the coaches and scouts with his personality, charisma, and spunk. If you are going to spend a lot of money on someone not only do you want them to be able to perform under the lights you also want to enjoy yourself around them. More than ever NFL teams are looking at team chemistry and how the personalities of players can affect that chemistry, and how their behavior reflects upon the organizations as well.
Whether it is Bridgewater, or any other high-profile prospect, opinion and sentiment from teams around the league often seems to shift with the changing direction of the wind.  Do teams have too much time to evaluate and collect information before the draft, and does it lead to paralysis by analysis?
Schrager: It's paralysis by analysis, yes. But you've got to realize how much is riding on these decisions. A good draft can set you up for the next five years (see Seattle's 2012 draft). A bad one can set you back five years (see Cleveland's 2012 draft). If you're looking at a menu at a nice restaurant for 20 minutes, you might change your order once or twice. If you've got five months, you might switch your order 20 times. Setting the big board is the most important thing in a team's process and it usually isn't officially set until the very start of the draft. And even then, it can change. Teams just want to get those picks right. Easier said than done. By April, teams are ready. By May, it seems like teams just want to be preparing for Week 1.
Ayanbadejo: Both the combine, pro days and draft all take place between April and May. The scouts already evaluate live games and game tape throughout the entire season. Every NFL team has pro scouts that scout the NFL only and college scouts that scout NCAA only. College scouts are littered all over the country so they can cover as many schools as possible in their area. They attend practices, games, and often converse with position and head coaches trying to learn as much about the players as they can. With that much data being aggregated I am still surprised on how teams can make such bad human capital decisions. The more information an organization has on a player you think it would allow the cream to rise, so you know every player you are going to select if your preferred players come off the board or are still available.
If you could make one change, one reform to the NFL's system of evaluating future talent, leading up to the draft, what would it be?
Fujita:  I would have position coaches and current players on each team more involved in the decision making process. Sometimes I think teams rely too heavily on scouting reports, and too often, football decisions are made by non-football people. A position coach knows what his players are being asked to do in their offensive or defensive scheme. So he should probably have some input on the players he's going to coach. I can't tell you how many times I've had a coach tell me on the first day of practice that he literally knows nothing about one or more of his new players. "They just bring guys in and expect me to coach 'em" is what one Linebacker coach once told me. And why not include veteran players in the evaluation process? If I'm a quarterback, I want to be involved in evaluating the receivers I might be throwing to. If I'm a running back, I want to see how an offensive line prospect engages at the point of attack. And if I'm a linebacker, I won't to see how the quickly the defensive lineman in front of me can get off the ball or how often he lines up correctly. These things matter, and players know players.
Ayanbadejo:  If I could make one change to the current system it would be pushing the combine to April. Pushing the combine back would serve two purposes. One, it would give players on teams that played late bowl games more time to heal and prep for the combine.  It would also cut down on the lead time of the draft, and reduce the merry go round of rumors and trends so that we can focus more on facts about players and teams' drafting strategies, not tabloids.
As recently as last year, despite all the prognostication, despite all the coverage, virtually no-one foresaw that E.J. Manuel would be the first QB drafted by the Buffalo Bills.  Since, after all, every NFL team wants to keep the other 31 in the dark about its draft intentions, how hard is it to extract real and useful information when it comes to draft reporting and predicting?
Schrager: Teams want to have info out there that'll help them. Agents like having info out there that makes it seem like their clients are generating a lot of interest. Reporters need to do their best to trust their sources and not report whatever an agent or team source tells them. With the extra three weeks of draft buildup, there seems to be even more stuff being thrown against the wall. Some reporters really begrudge this. You can't. It's just feeding the beast. Fans love it.
Fujita: I would consider it damn near impossible to sift through the smoke and mirrors of pre-draft gossip. Consider former Auburn RB Tre Mason, for instance. Reports surfaced last month that Combine physicals showed a problem in his wrist that would require surgery. Mason publicly disputed this report. Then the reporter who broke the story decided to get into war of words with the player to defend his report. This is absurd on so many levels, clearly. But perhaps Mason does have a significant problem with his wrist. Perhaps only one or two teams think it's an issue. And perhaps the rest of the league thinks it's no big deal. No matter what the situation is, it's none of our damn business. Individual clubs and their medical staffs have every right to evaluate a patient (yes, they're patients first) and make decisions accordingly, but privately. So if you're a reporter who's been given information like this, which by all standards should remain private under HIPAA laws, then you should ask yourself (or your "sources") why you're being spoon fed this intel. Smoke and mirrors? Absolutely. 
What would be the best advice you would offer to NFL scouts, GMs, and even the media when it comes to how they should evaluate prospective players?  What should they be paying more, and less attention to?
Ayanbadejo: There are more than three criteria when evaluating talent but I like to look at the big three. First and foremost is game film. John Harbaugh always said you are who you are on tape. There is not enough emphasis on college game film like Teddy Bridgewater's, which proves he is one of the top quarterbacks in the draft despite his pro-day lack of performance. After game film, the next most important criteria should be personality aptitude and how you think said player fits in your organization and locker room. The least important of the three should be the combine or pro-day workouts, as long as the player doesn't have outrageously bad tangibles.
---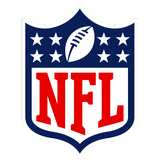 Get more from National Football League
Follow your favorites to get information about games, news and more
---