MMQB: NFL Power Rankings, Part 1: The league's bottom half
BY Peter King/Sports Illustrated via MMQB • June 30, 2017
A first in the 20 years that I've been doing Monday Morning Quarterback: a split column. Because I wanted to give you my rankings, 1 to 32, of NFL teams after free agency and the draft, and I wanted to put a little meat on the bone, I'll give you half the league today and half in a special MMQB column Tuesday. Today: 17 through 32, and I believe my ratings will take me off Mike Maccagnan's Christmas card list. Tuesday: 1 through 16.

First, three quick notes in advance of the league meeting in Chicago on Tuesday:

• Vernon Davis, you can shoot that jump shot again, without getting whacked. The NFL flagged and fined 26 players for excessive celebration last year; most of those this season will not be penalized or fined. Commissioner Roger Goodell and his staff met on at least two occasions this spring with a large group of players (one club official told me Goodell talked with more than 40 players about this issue) and came to his senses: It's asinine to use the "ball as prop" reason to penalize players, and even more asinine to fine someone $12,000 for the simple act of expressing joy after scoring a touchdown. Most of those will disappear Tuesday at the league meeting. For instance, this "foul" will be wiped off the books: Remember when Davis, the Washington tight end, caught a touchdown pass against the Eagles last October and then calmly shot the football over the crossbar, as if was shooting a basketball into the hoop? Last year, that was a 15-yard penalty and a $12,154 fine. This year, if the league approves, it will be neither a penalty or a fine. (That has more than just sportsmanship aspects to it. Last year, the 15-yard flag against Davis caused Washington kicker Dustin Hopkins to make a short kickoff, and Eagle returner Wendell Smallwood returned it for an 86-yard touchdown.) Thankfully, intelligent heads will prevail, and that silliness is very likely to be knocked off the books in 2017.

• It's widely expected that the overtime period will be shaved from 15 minutes to 10. I hate ties. We all do. But I doubt more ties, by percentage, will result from this result, designed with an eye on player safety and reducing the number of plays in overtime. Coaches will adjust, and will play faster now in the extra period. This proposal may have passed by vote in the league's March meeting, but the league didn't want to jam it through before teams had time to deliberate. They have now, and it's doubtful that at least nine will vote against it. (There must be a three-quarters majority to pass the rule; the league believes it has 24 yes votes.)

• THE NFL'S BIGGEST POSITION BATTLES: Albert Breer on the QB situation in Denver and other jobs up for grabs during camp season

• The Los Angeles Super Bowl is in flux. Because or torrential rain in L.A. in the first four months of 2017, the projected opening for the new Rams/Chargers stadium got pushed from summer 2019 to summer 2020. That means the Super Bowl the league awarded to Los Angeles for February 2021 is now in doubt, because the league has an unofficial policy of making new stadiums get the kinks out in year one and not allowing a Super Bowl to be played in a new stadium till year two of its life. The L.A. forces will argue that Minnesota and Atlanta will have 20 games played before their Super Bowls -- the same number as the L.A. stadium will have. Why? Because the Rams and Chargers, with 10 games each in the new stadium (eight regular-season, two preseason), will give the same 20-game experience as the other new palaces. It's not a big deal anyway … because the league is going to play four or five Super Bowls in Los Angeles, and whether the first one is in 2021 or 2022 in the grand scheme of things isn't very significant.

* * *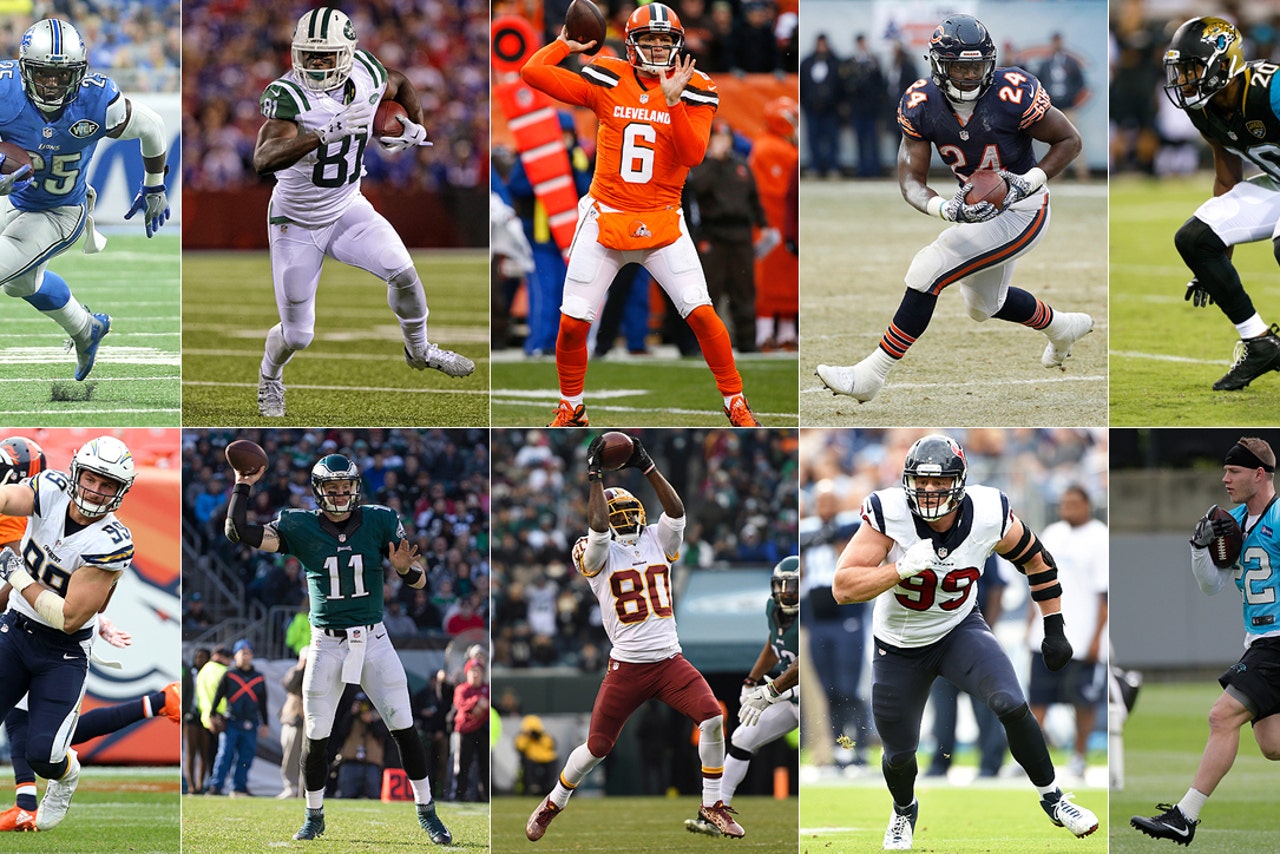 At The MMQB in June, we'll have a full division-by-division preview of the season by eight writers. They will go in more depth than I am today. But here's how I view teams 17 through 32, the second half of the NFL power structure entering training camps.

17. DETROIT LIONS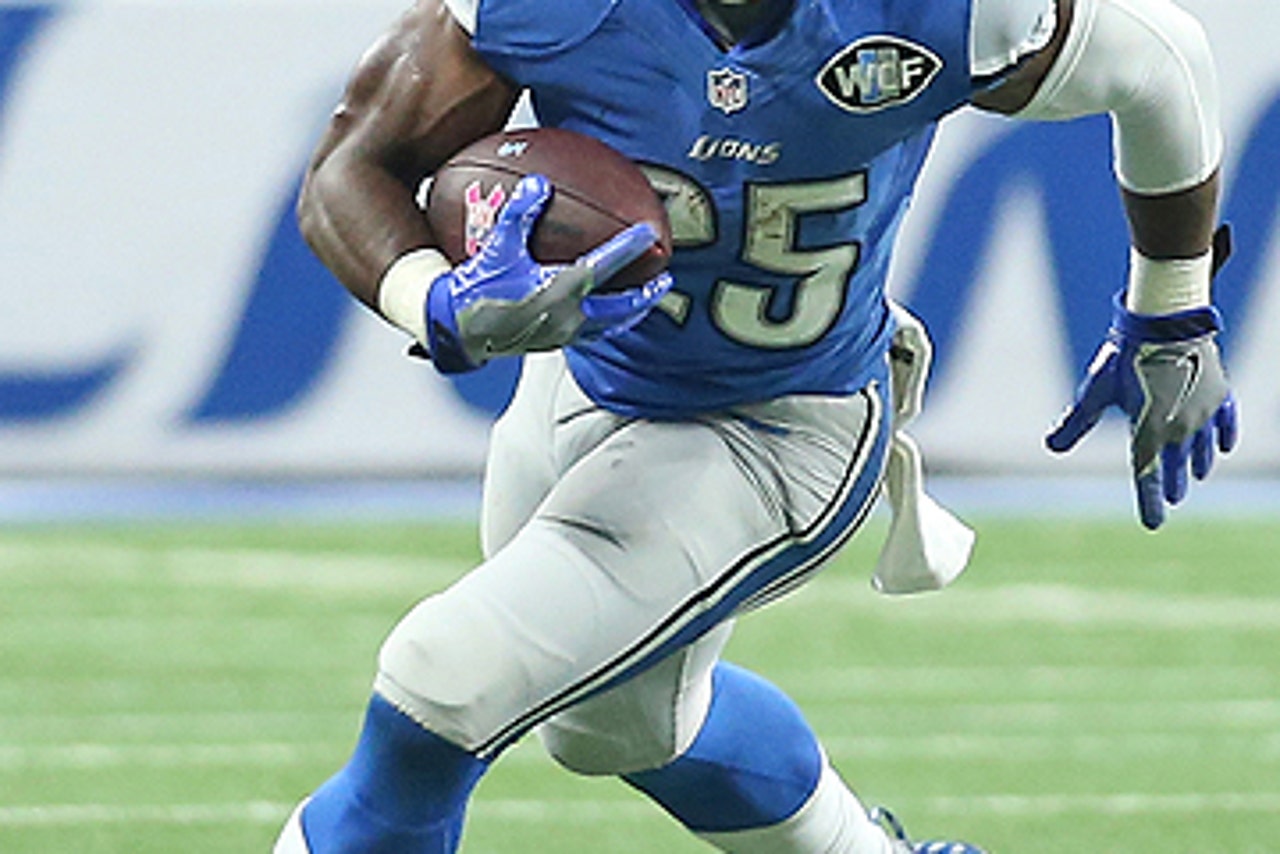 Additions: Interesting trade by Lions GM Bob Quinn, in effect: He shed right guard Larry Warford and right tackle Riley Reiff for right guard T.J. Lang and right tackle Rick Wagner. It wasn't a trade; Quinn let Warford and Reiff walk and signed Lang and Wagner in free agency (about a combined $19.7 million per year -- fairly bloated contracts) to replace them … MLB Jarrad Davis was the first-round pick and should play from day one … Disappointing CB DJ Hayden arrived in free agency from Oakland and will compete to be the slot corner.

Subtractions: Other than Reiff and Warford, two players of note are gone: WR Anquan Boldin and OLB DeAndre Levy. Levy hadn't played well since 2014, due to injury.

Key coaching/front-office moves: No major changes. Former Texans offensive coordinator George Godsey was imported from Houston to work on special projects.

Decisive schedule span: Check out the first six games, before Detroit has its bye: Arizona, at Giants, Atlanta, at Minnesota, Carolina, at New Orleans. Is it my imagination or could you see the Lions win any of those or lose any of those? (By the way, this is the third time in four years Detroit closes against Green Bay.)

Why I have the Lions 17th: The Lions have to get more balanced on offense. In Jim Caldwell's three years as coach, no back has had a 100-yard game. The running game's been gosh-awful the past two years (leading rushers in 2015 and 2016: 597 and 357 yards). The Lions think they're better in the run game with a right side of Lang and Wagner, and they'd better be, for the $20 million a year Detroit's spending on those two. A better running game has long been Detroit's aim, and with all the resources the Lions have used in the draft and free agency on recent offensive linemen, it's still an iffy unit. While on this running harangue: Theo Riddick's a better back than Ameer Abdullah, though Riddick's not a 275-carry workhorse. But if I'm Jim Caldwell, Riddick would get the bulk of the carries from Week 1 this year. Detroit's going to be competitive on offense as long as Matthew Stafford is playing, but to be a Super Bowl contender, the Lions have to diversify.

Most important factor to this team this year: The Lions have won enough to make the playoffs with a bad run game, so it can be done. But they could really use an alternative to Ziggy Ansah rushing the passer. With the first eight games all against teams with legit Pro Bowl quarterbacks, it's vital that either Kerry Hyder or another rusher help Ansah consistently.

Lions prediction in 10 words or less: Riddick gets less than 160 touches. The Lions go 8-8.

• FANTASY FOOTBALL: Gary Gramling takes an early look at the top 100 players heading into 2017

* * *

18. BALTIMORE RAVENS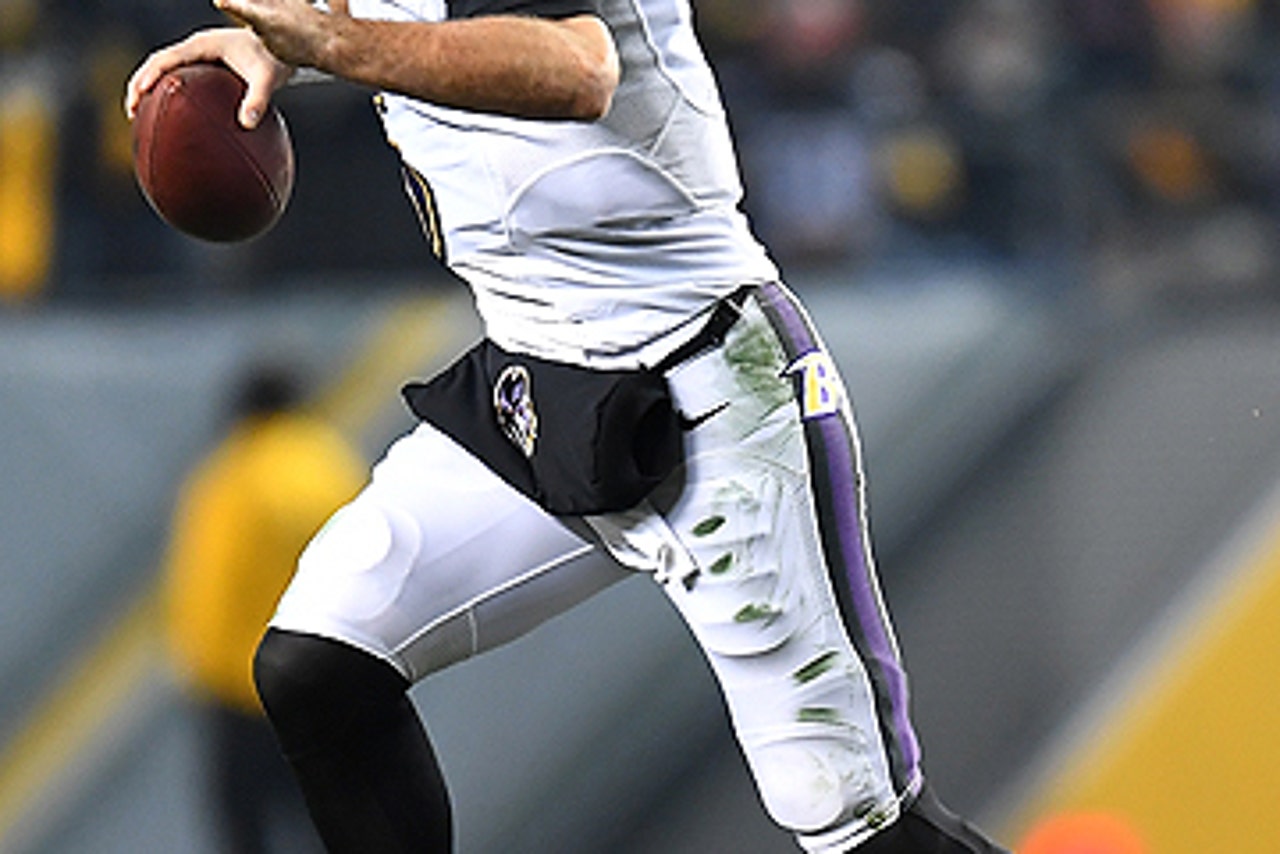 Additions: An underrated one in jack-of-all-backs Danny Woodhead, the former Charger, to be Joe Flacco's security blanket … The secondary got reshaped with two starters (Brandon Carr, Tony Jefferson) in free agency and a third contributor (Marlon Humphrey) in the first round. Carr's been OK in tight coverage and adds this bonus: He's the most durable corner in football over the past nine years.

Subtractions: DT Timmy Jernigan was shipped to Philadelphia … WR Steve Smith Sr., retired, RT Ricky Wagner signed with Detroit, C-G Jeremy Zuttah and FB Kyle Jusczyk landed in San Francisco … Pass-rusher Elvis Dumervil wasn't resigned, DE Lawrence Guy defected to New England and, unfortunately, promising LB Zach Orr retired because of a medical condition.

Key coaching/front-office moves: Lots of staff juggling. Greg Roman arrived as senior offensive assistant and tight ends coach … Chris Hewitt replaced Leslie Frazier as secondary coach … Craig Ver Steeg (a Joe Flacco favorite) and coordinator Marty Mornhinweg will share QB coaching duties … Joe D'Alessandris succeeded Juan Castillo (now in Buffalo) as OL coach.

Decisive schedule span: Weeks 11 through 14, coming out of the bye. Two very tough road games (at Green Bay, at Pittsburgh) sandwich Houston and Detroit at home.

Why I have the Ravens 18th: As with many teams in the middle of this list, the Ravens could go either way. I could see them win 11; I could see them lose 10. The Ravens are in a four-year funk. They're 32-34 over the past four seasons, with only one playoff appearance. There's no sign owner Steve Bisciotti is considering blowing up anything. He shouldn't; John Harbaugh still has the pulse of this team. Question is, can Joe Flacco in year two after knee surgery take this team farther than he has since the Super Bowl? Last year was his most accurate season ever (64.9 percent), but he lost two pairs of sure hands (Smith retired, Jusczyk went to San Francisco) and desperately needs to bond with Woodhead to give Baltimore 80 to 90 easy chains-moving completions. Defensively, for about the 68th year in a row, the Ravens need a significant pass rush season from Terrell Suggs. Problem is, Suggs turns 35 this year. He's had two Achilles surgeries. The secondary should be markedly better.

Most important factor to this team this year: The offense being better than the one that seven times was held under 20 points last year. Again, so much of that is up to Flacco.

Ravens prediction in 10 words or less: A 5-1 finish saves jobs in Baltimore.

* * *

19. CAROLINA PANTHERS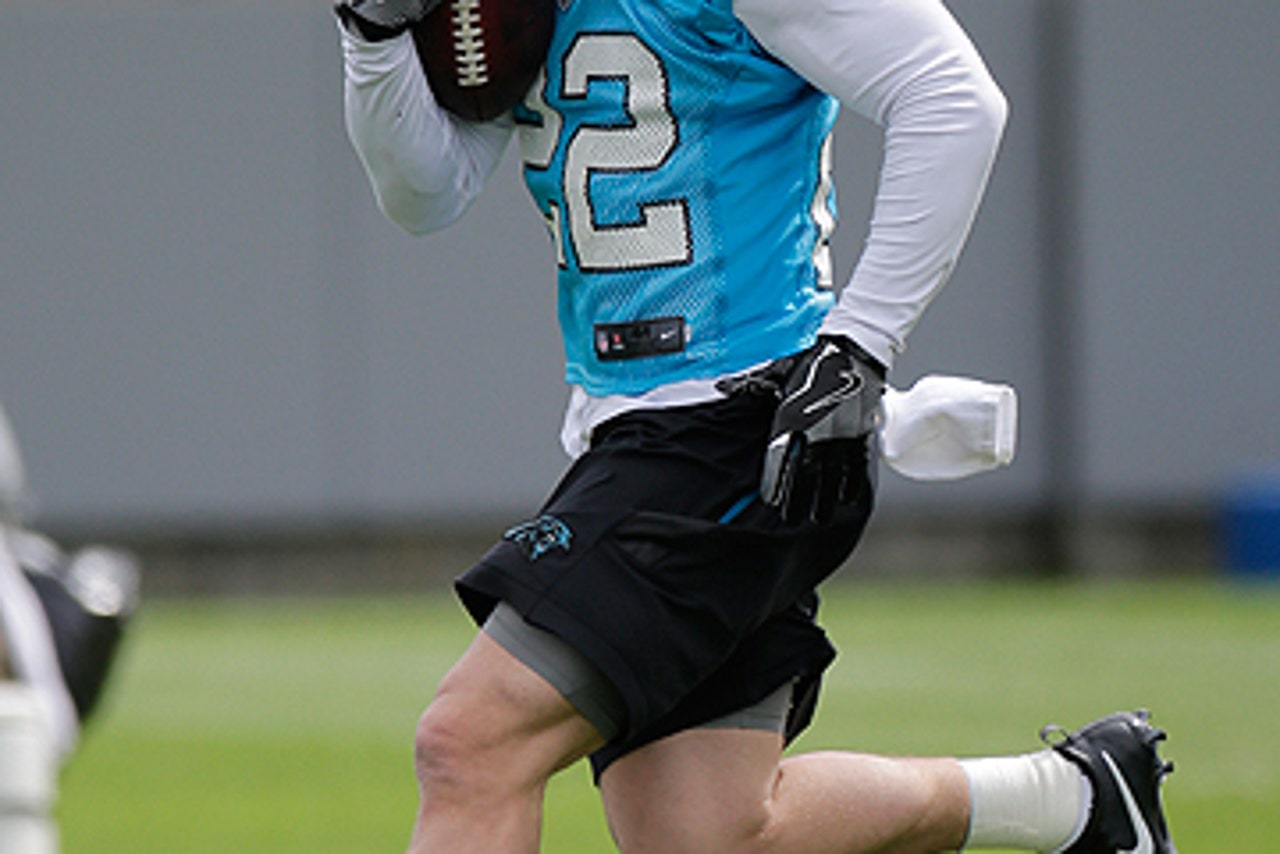 Additions: In the year of the NFL overpaying tackles, the Panthers paid the average Matt Kalil $11 million a year ($31 million guaranteed) … Julius Peppers returns for a swan-season at 37, and I like the move; he was effective playing 58 percent of the snaps in Green Bay last year … But the big newcomers came on draft weekend: offensive weapons Christian McCaffrey and Curtis Samuel as the first two picks, to be Carolina's Darren Sproles and Percy Harvin. Well, GM Dave Gettleman prays McCaffrey and Samuel will be that.

Subtractions: Receiver/returner Ted Ginn left for the Saints … DE Kony Ealy was tossed away to New England for a draft swap of eight slots … Tackle Mike Remmers, who famously said after his Von Miller beatdown in the Super Bowl that he'd be "kicking myself the rest of my life," now has a five-year, $30-million pillow to soothe the mental pain in Minnesota.

Key coaching/front-office moves: Trusted defensive lieutenant Sean McDermott left to coach the Bills, and similarly trusted Steve Wilks takes over the Panthers' defense.

Decisive schedule span: It's almost like the NFL heard Ron Rivera's grousing about opening with Denver last year, and gave the Panthers a winnable September. Carolina opens with San Francisco on the road and Buffalo and New Orleans at home. We may see 3-0 Carolina at 3-0 New England as the game of the week in Week 4.

Why I have the Panthers 19th: Not sure which Cam Newton will show up. Will it be Newton the pragmatist, Newton the assist man, Newton the facilitator? That Newton will accept the changes in Carolina's offense, flip the ball short to McCaffrey, hand it to Samuel on jet sweeps, and do everything in his power to add 10 percentage points to his horrendous 52.9-percent accuracy last year. (I'm assuming that this is the Newton we'll see this year.) If we see the Newton intent on being a deep-strike classic quarterback, this will be a step back for the Gettleman offensive rebuild. Newton and Shula have to work together to remake the Carolina offense. On the other side of the ball, the biggest question is the fate of Luke Kuechly. Concussions in the past two years robbed him of nine games, and his long-term health and availability is a big issue entering the season.

Most important factor to this team this year: Aside from Newton's attempt to return to MVP form after a bad season, I'd say the offensive philosophy change is huge. With rookies McCaffrey and Samuel adding a new dimension (a shorter, faster way to attack), it's up to Newton and offensive coordinator Mike Shula to accept the changes.

Panthers prediction in 10 words or less: There's a big new star in Charlotte: Christian McCaffrey.

• THE FINE PRINT OF ROOKIE CONTRACTS: Andrew Brandt on the reality behind those contract numbers

* * *

20. HOUSTON TEXANS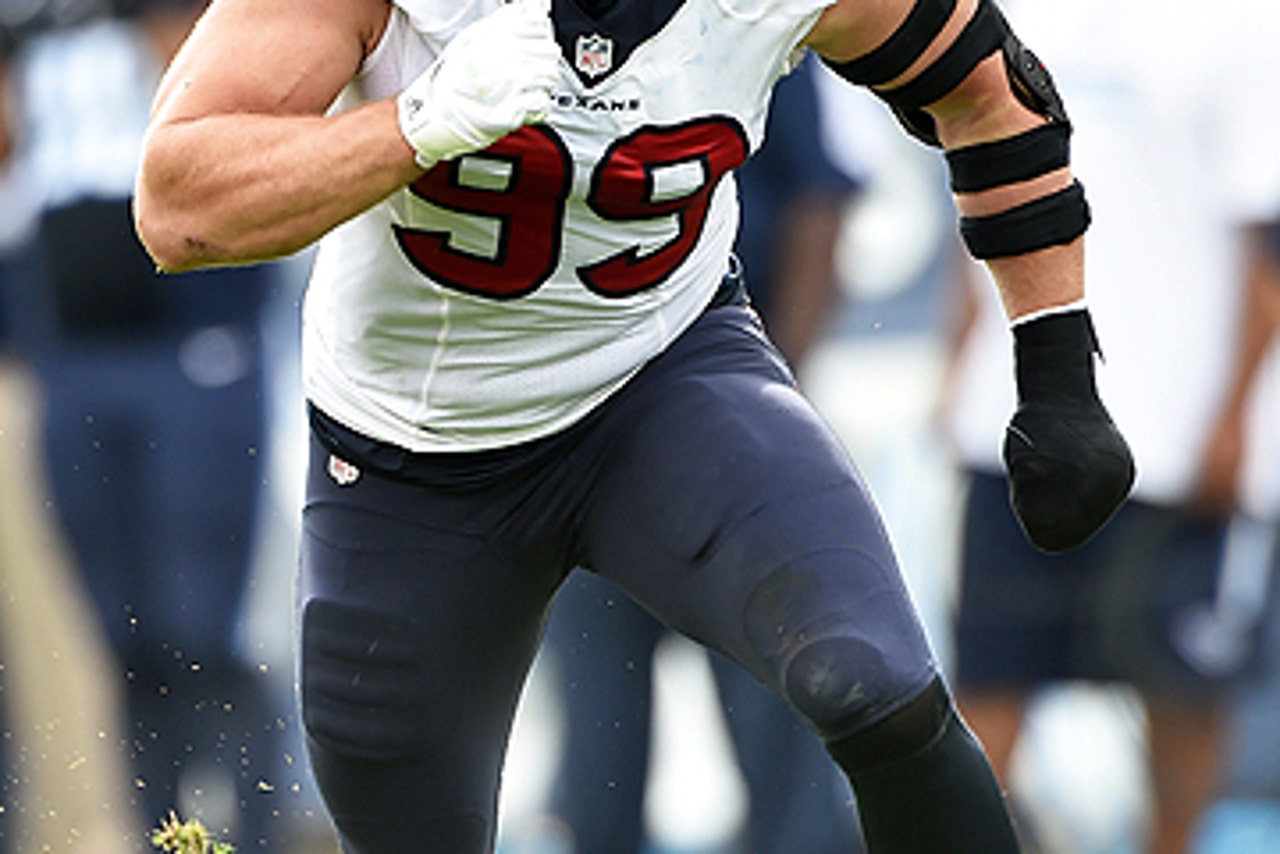 Additions: First-round quarterback Deshaun Watson enters choppy waters (more about that in a minute), but there's no doubt he's the favorite to be the Texans' quarterback by Thanksgiving, replacing Tom Savage … Third-rounder D'Onta Foreman will be a good change-up back for Lamar Miller.

Subtractions: QB Brock Osweiler, one of the worst free-agent signings ever, was dispatched to Cleveland. Siberia may be next … CB A.J. Bouye, the former undrafted college find, defected to Jacksonville for huge money … NT Vince Wilfork wasn't retained and is mulling retirement.

Key coaching/front-office moves: Two of them: Bill O'Brien takes over for offensive coordinator George Godsey, who paid with his job for the struggles of Osweiler … And in the front office, vice president of player personnel Brian Gaine left for a parallel job in Buffalo. That's an odd and disquieting move for the Texans.

Decisive schedule span: Three measuring-stick games, in Weeks 3 through 5: at New England (second straight year, oddly, with Houston at New England in Week 3), Tennessee, Kansas City. The Texans have lost three to New England in the past two years by 21, 27 and 18. Texans now may be looking up at rising Tennessee in the AFC South; they split seven-point wins last year. And they're 1-2 against perennial contender KC since 2015.

Why I have the Texans 20th: I don't trust them to have good quarterback play, and I'm skeptical of Bill O'Brien's long-term future. I trust the defense, obviously. But with a shaky passing game (Tom Savage has huge pressure entering the season, obviously), that will exacerbate the worries about the future. Amazing that we're not even that concerned about the return of J.J. Watt. That's because the defense proved it could win without Watt. The offense, though, didn't score 28 points in any of 18 games last year, and how exactly are they significantly improved unless Watson comes on fast? One final thing: When Gaine left for Buffalo last week, I took that as a bad sign for O'Brien's future. O'Brien liked and respected Gaine. For Gaine to makes a sideways move to the Buffalo Bills may not be a great sign for the long-term prospects of the O'Brien administration.

Most important factor to this team this season: Quarterback, quarterback, quarterback.

Texans prediction of 10 words or less: Though green, Watson starts 10 games. Inaccurate, but dynamic.

• WHY YOU CAN'T LET YOUNG QBS LEARN FROM THE BENCH: Andy Benoit on the pipe dream of keeping high picks off the field

* * *

21. CINCINNATI BENGALS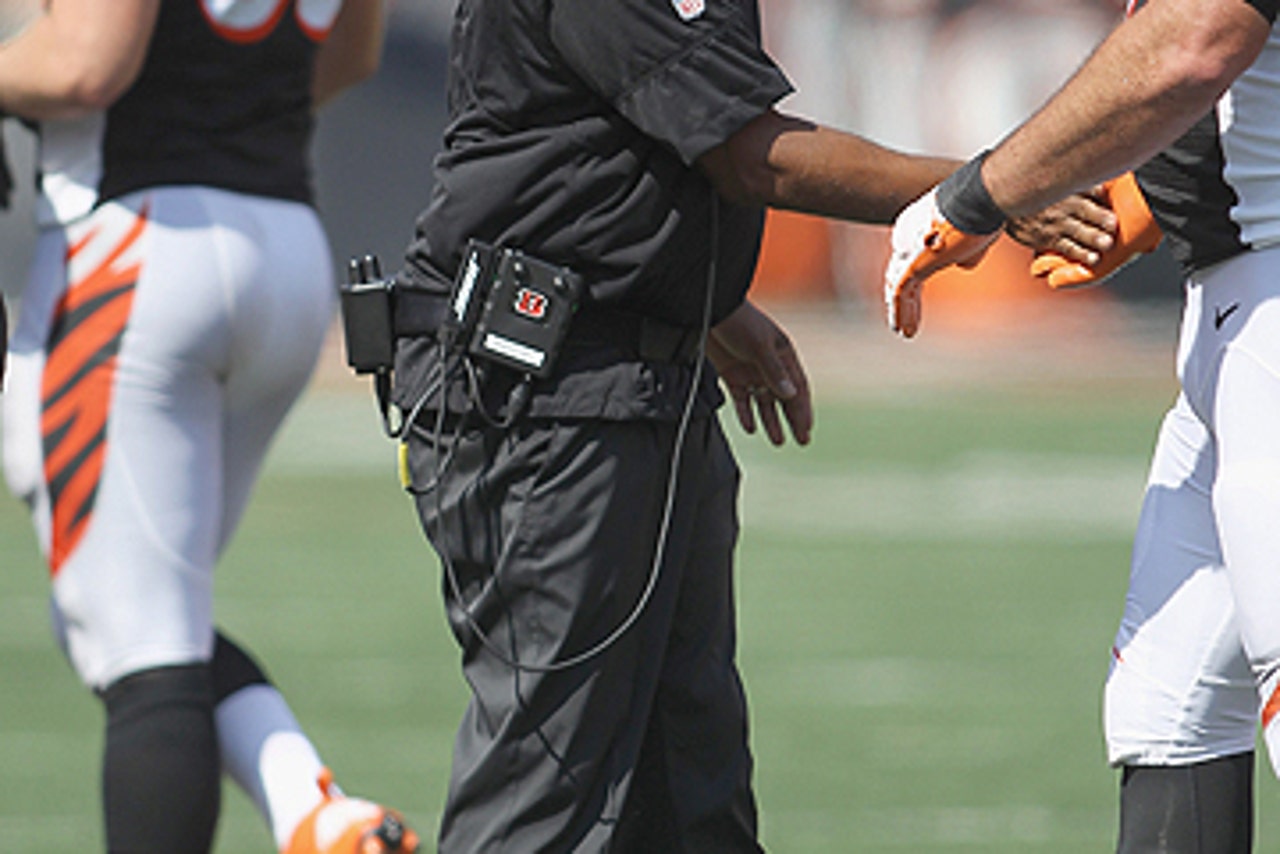 Additions: Two of the most explosive players in this draft arrived with question marks: WR John Ross (4.22 speed but oft-injured) and RB Joe Mixon (dogged by the ugly assault of a woman in 2014). They could remake this offense if they leave their pasts in the past … Pass-rusher Jordan Willis was mocked by some low in the first round of the 2017 draft; Cincinnati got him in the third.

Subtractions: Reliable LT Andrew Whitworth left for the Rams in free agency; Jake Fisher gets the first shot to replace him … Versatile RB Rex Burkhead, wisely, jumped to New England … G Kevin Zeitler broke the bank in Cleveland … Starting LB Karlos Dansby went home to Arizona, while veteran and trusted DL Domata Peko moved to Denver.

Key coaching/front-office moves: None of note.

Decisive schedule span: The first five weeks, followed by the bye. If the Bengals aren't at least 3-2 after Baltimore, Houston, at Green Bay, at Cleveland, Buffalo, it's going to be a long year.

Why I have the Bengals 21st: I'm on the verge of saying these Bengals have reached their expiration date. Fourteen years for Marvin Lewis, 8.4 wins per year, zero playoff wins in seven appearances. Andy Dalton: six seasons, 9.3 wins per year, zero playoff wins in four games, plus-61 TD-to-pick ratio. Competent and competitive, year after year, and so what? But I'm going to defer my grinchiness for the moment because of something one scout told me the day Joe Mixon was drafted. "Best back I've scouted in the draft since Adrian Peterson," he said. And while in San Francisco for the draft this year, I sensed how much the Niners loved John Ross. "A true separator," 49ers coach Kyle Shanahan said. "A difference-maker." So let's see what happens this year with two major new offensive pieces. Let's see if one of the best line coaches in the game, Paul Alexander, can make this group play better than it did a year ago without its compass, left tackle Whitworth. Interesting year ahead.

Most important factor to this team this year: The Bengals will score. Can the defense defend? Cincinnati allowed just 16 points a game in the second half of the season, and any playoff hopes rest on Cincinnati being similarly stingy after making no major personnel changes on defense.

Bengals prediction of 10 words or less: A 7-9 season makes Mike Brown ponder cleaning house.

* * *

22. WASHINGTON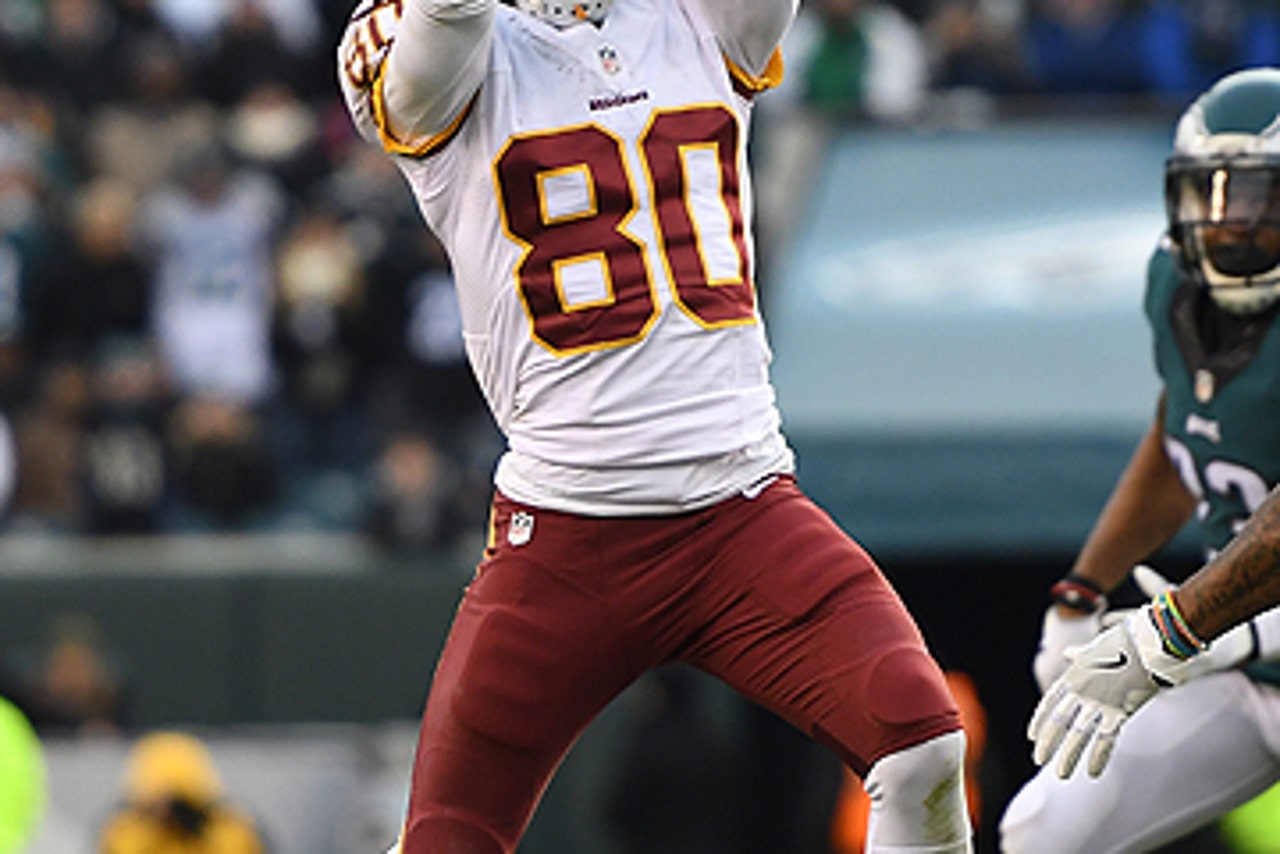 Additions: Because of shoulder injury concerns, a top-five player, DL Jonathan Allen, fell to the middle of the round and will be a boom or bust pick for the defensive front … Love the bargain addition of ace tackler Zack Brown from Buffalo in free agency … WR Terrelle Pryor got embarrassed in free agency, thinking he'd make $12 million a year with a big guarantee. He got just $8 million on a one-year deal and will have to fight for Kirk Cousins' attention with a young stable of guys (Jamison Crowder in particular) who Cousins already knows.

Subtractions: WRs Pierre Garcon and DeSean Jackson left for the Niners and Bucs; Cousins will miss Garcon's precision … DE Ricky Jean-Francois left for Green Bay, while under-appreciated DL Chris Baker signed with Tampa Bay. Washington will regret letting Baker go for the highly reasonable sum of $5.25 million a year. He may have been free-agency's biggest bargain this off-season.

Key coaching/front-office moves: Big loss for coach Jay Gruden with the departure of offensive coordinator Sean McVay to coach the Rams. Now Gruden takes over the offensive design and play-calling, which McVay handled the past two years. "That's something I'll have to make time for," Gruden said at the league meetings in March. "I'm a little nervous about it, but I'm excited also." … The drama around the departure of GM Scot McCloughan has settled down, but the lasting reverberation is whether Bruce Allen will remain the de facto personnel man/organization spokesman … New defensive coordinator Greg Manusky, a loud and demanding sort, replaced Joe Barry.

Decisive schedule span: Weeks 7 through 9. After an early bye (Week 5) and the Niners in Week 6, Washington has a tough stretch that could make or break the season: at Philadelphia, Dallas, at Seattle.

Why I have Washington 22nd: Such a hard team to read. Kirk Cousins had another very good year with some great moments, topped by a 42-24 rout of the Packers on Nov. 20, but he was MIA in a must-win finale against the Giants, putting up a season-low 10 points. There's some disconnect between Cousins and the front office, to be sure, which leads me to wonder if he'll ever sign a long-term deal, and if Allen will even want to pay him top quarterback money. I'm not worried about the offense, though. The defense was gashed early and often, giving up 24 points a game, and surrendering 4.5 yards per rush and a 66-percent opposing quarterback percentage. The loss of Trent Murphy (nine sacks last year) to a PED ban for the first four games will put more pressure on Ryan Kerrigan to carry the pass rush. First-rounder Jonathan Allen has to be a factor early, particularly with the loss of Baker.

Most important factor to this team this year: Manusky's impact on the defense. We know Washington will score in the mid-twenties at least. We don't know if this defense can stop anyone, but you can expect more physicality. "We might not win a game," Manusky told reporters with a grin last week, "but we'll sure beat the crap out of a lot of people."

Washington prediction of 10 words or less: In his last Washington season, Cousins throws for 4,500 yards.

* * *

23. PHILADELPHIA EAGLES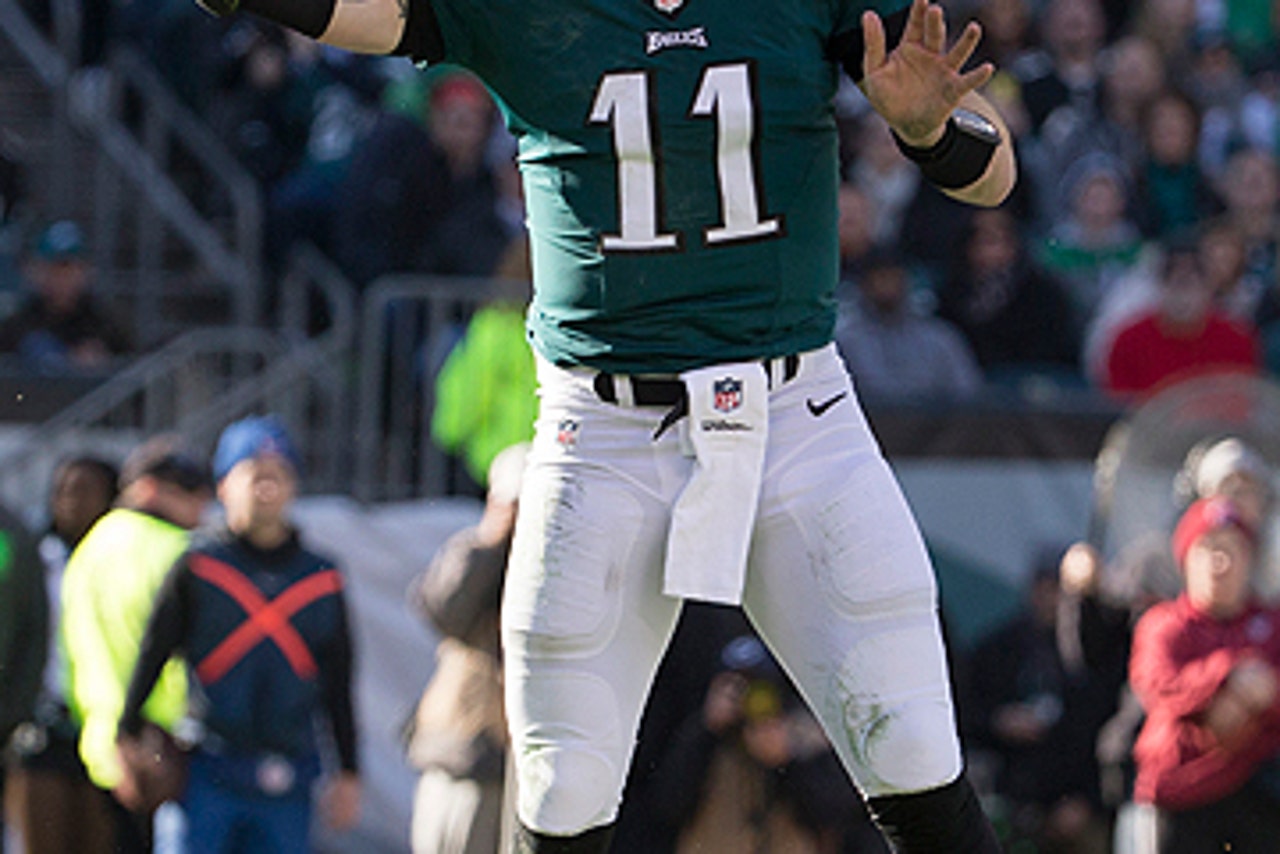 Additions: Busy offseason: WRs Alshon Jeffery and Torrey Smith, and RB LaGarrette Blount fortified the offense; DE Chris Long, DT Timmy Jernigan and CB Patrick Robinson the defense, and none for bank-breaking money … What a 26-month period it's been for Nick Foles: Philadelphia to St. Louis to Los Angeles to Kansas City and now back to Philadelphia to back up Carson Wentz … Edge rusher Derek Barnett, the top draft pick from Tennessee, will get a role for Jim Schwartz.

Subtractions: Defensive ones, mostly: DE Connor Barwin to the Rams, cornerback Nolan Carroll to Dallas, and probably the biggest one -- space-eating DT Bennie Logan to Kansas City.

Key coaching/front-office moves: After a tumultuous post-Chip Kelly 2016, 2017 has been quite quiet. Mike Groh replacing Greg Lewis as receivers coach could be significant with all the player transition there.

Decisive schedule span: Strange schedule. Three-game homestand (Weeks 7 through 9), three-game road trip (Weeks 13 through 15). The first four weeks will be the most telling: at Washington, at Kansas City, Giants at home, at Chargers.

Why I have the Eagles 23rd: So many things about this team I like right now, including the drafting of cornerback Sidney Jones in the second round though he's coming off Achilles surgery in March, and no one knows if he'll play this year or at what level. This franchise is being built for the long term, with smart two-year pieces like Chris Long plugging temp holes. On offense, Carson Wentz will have more help from a motivated Alshon Jeffery and deep threat Torrey Smith, and Wentz has to progress or the whole program is in trouble. The defense will miss Bennie Logan, and the secondary had better hope Schwartz's front can bring some pressure; the corners can be attacked. But improvement from Wentz is the key.

Most important factor to this team this year: The development of Carson Wentz. It's paramount to everything this franchise has done since Chip Kelly got whacked a year and a half ago. After a strong start last year, he was less than mediocre (last 12 games: nine touchdowns, 13 picks) for the final three months of the season. The Eagles are convinced he's better than that. Time to show what EVP of football operations Howie Roseman paid for Wentz was worth it.

Eagles prediction of 10 words of less: Daunting December slate knocks Eagles out of playoffs.

* * *

24. INDIANAPOLIS COLTS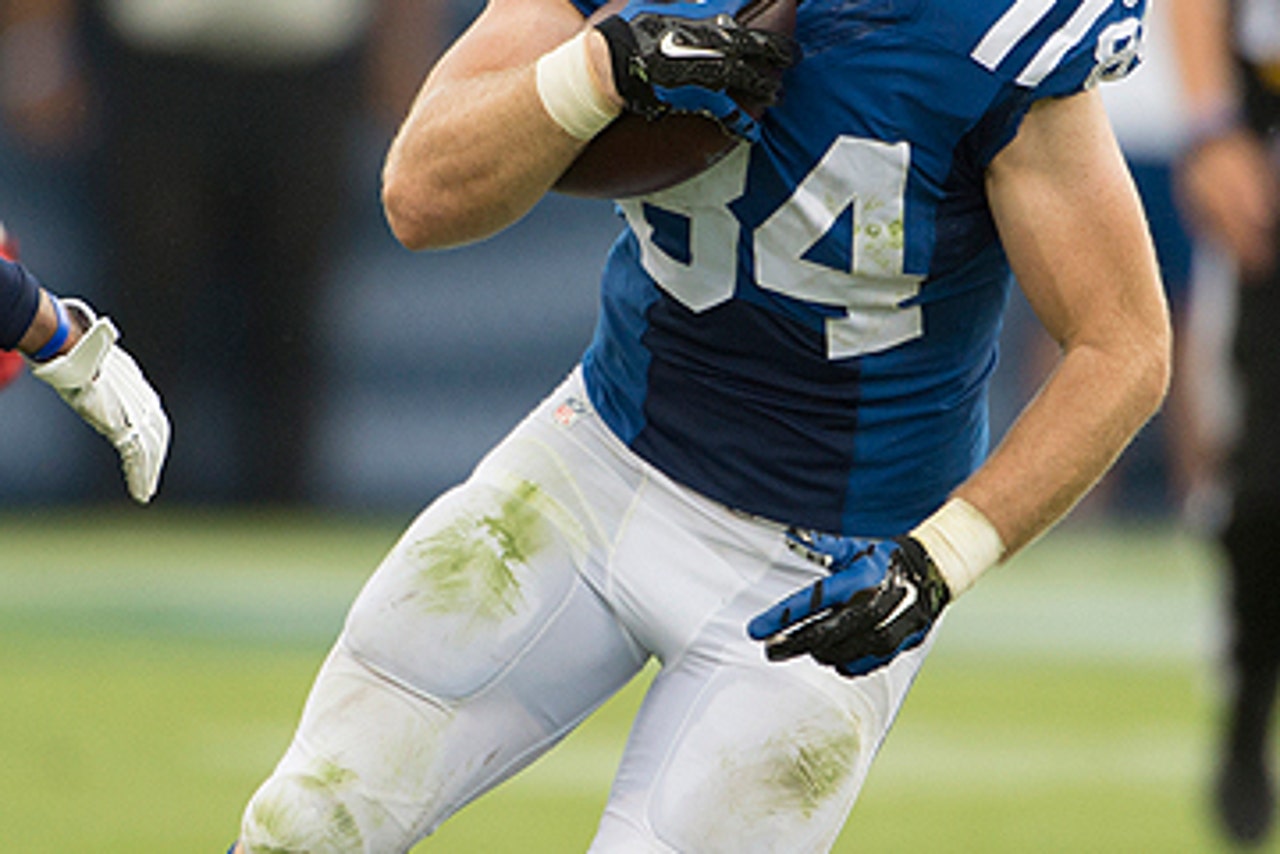 Additions: FS Malik Hooker came in the first round; the Colts were desperate for a physical game-changer in the back end … Otherwise, the adds were mostly meat-and-potatoes: LB Jabaal Sheard and DT Johnathan Hankins on the front seven in free agency, and well-liked third-round pass-rusher Tarell Basham. No big newbies on offense, but TE Jack Doyle, in an upset, was signed to a rich deal.

Subtractions: TE Dwayne Allen was dealt to New England … On defense, Arthur Jones, D'Qwell Jackson, Robert Mathis and Mike Adams either retired or were let go.

Key coaching/front-office moves: Chris Ballard came in as GM and brought a remade scouting staff. Out: Ryan Grigson and director of college scouting T.J. McCreight, who was replaced with Morocco Brown. Rex Hogan and Ed Dodds will share the vice president of player personnel job; Dodds was a major influence on personnel decisions under John Schneider in Seattle. Ballard believes in developing from within, having strong drafts and not being inordinately reliant on free-agency.

Decisive schedule span: Weeks 6 through 9: at Tennessee, Jacksonville, at Cincinnati, at Houston. Four winnable games that could set up the Colts for a second-half playoff run, particularly after having Cleveland and San Francisco at home in the first five weeks.

Why I have the Colts 24th: I like Ballard, and when a new GM takes over, you've got to show some faith in his roster evaluation. The most interesting thing Ballard did is stay status quo with the offensive line, which could have the same starting five that ended the 2016 season -- in a very disappointing way. The five projected starters for the Colts this year were rated as mediocre by Pro Football Focus in 2016: Anthony Castonzo and Joe Haeg 15th and 39th at tackle, Jack Mewhort and Denzelle Good 25th and 68th at guard, and Ryan Kelly 19th at center. Ballard says he likes the line Grigson assembled more than the critics do, so we'll see. I make this point because Andrew Luck has been hurt more than most quarterbacks, and he's a pocket player, and if he continues to get hit the way he has, this team is going to struggle.

Most important factor to this team this year: The Colts need to develop some difference-makers on defense. Hooker's a start. But there's not the difference-making rusher, nor is there the sideline-to-sideline playmaking linebacker. It's a vital year for the defense to rise up and support Luck.

Colts prediction of 10 words or less: Poor offensive line, pass rush. Wait till '18 for Colts.

* * *

25. LOS ANGELES CHARGERS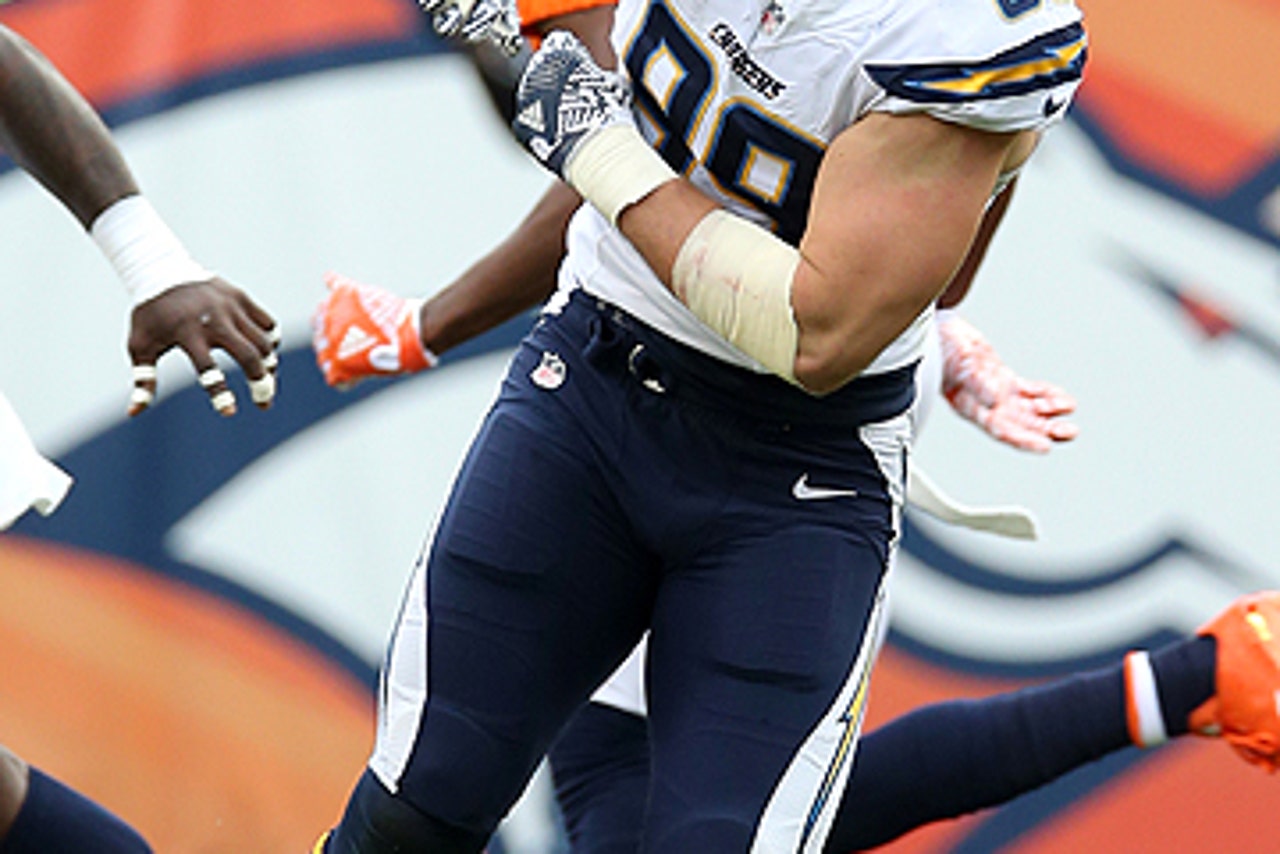 Additions: It doesn't count technically as an addition, but Keenan Allen is back after missing 95 percent of 2016. Pairing him with first-round rookie wideout Mike Williams should make San Diego's offense dangerous … Second- and third-round picks Forrest Lamp and Dan Feeney will get chances to play guard, and soon, on a bad line … Russell Okung for big money at left tackle? Not what I would have done. Desperate times called for desperate measures, I guess.

Subtractions: The massive King Dunlap never played as big as his size and is gone at LT … Danny Woodhead follows Darren Sproles out the door as another incredibly favored Philip Rivers weapon … Manti Te'o never lived up to the sideline-to-sideline billing in the heart of the Charger D and left for the Saints. Not a big loss.

Key coaching/front-office moves: Head coach Anthony Lynn is a leap of faith for Dean Spanos, but those in the league who know Lynn -- after a career of mostly running-back coaching -- think he's got a chance to be good because he's an ex-player "who's got a 'today's player' attitude to the game," Bills guard Richie Incognito said last year. In an odd situation like practicing this spring in San Diego, having camp in Costa Mesa this summer, and playing in a bandbox in Carson in the fall, that's crucial … Gus Bradley is back running a defense, which is probably a good move for him after a nightmarish four years in Jacksonville.

Decisive schedule span: Weeks 2 through 4. The Chargers play three straight home games (Miami, Kansas City, Philly) in their 30,000-seat mini-stadium south of L.A. You don't want your season over on Oct. 1, so the Chargers need to adjust to the weirdness in their lives pretty quickly.

Why I have the Chargers 25th: I love the edge-rush combo of Melvin Ingram and Joey Bosa; this should be a 24-sack duo if healthy. I love the aerial combination of Philip Rivers and Keenan Allen (who can be first-team all-pro -- he's that good); they are a top-five combination if healthy. But three things make me think 6-10 for this team. One: I don't like the offensive line; Gordon will be lucky to be a 3.8-yard-average rusher this year, and Rivers will get hit more than his share. Two: Oakland, Denver and Kansas City are all potential playoff teams; San Diego could go 1-5 in the division and it wouldn't be that surprising. (Road trips to play the Giants, Patriots and Cowboys hurt too.) Three: The Rams found the mayhem of multiple homes last year -- in minicamp, training camp and the regular season -- quite sapping. That'll be a big challenge for Lynn with this team.

Most important factor to this team this year: The health of Ingram and Bosa. Why? Because they could be, in tandem, the most lethal set of pass-rushers on any team in football. And with Rivers being a solid rock, a fearsome defensive front will give the Chargers a chance in every game they play.

Chargers prediction of 10 words or less: Living out of suitcases kills a promising team. For now.

* * *

26. BUFFALO BILLS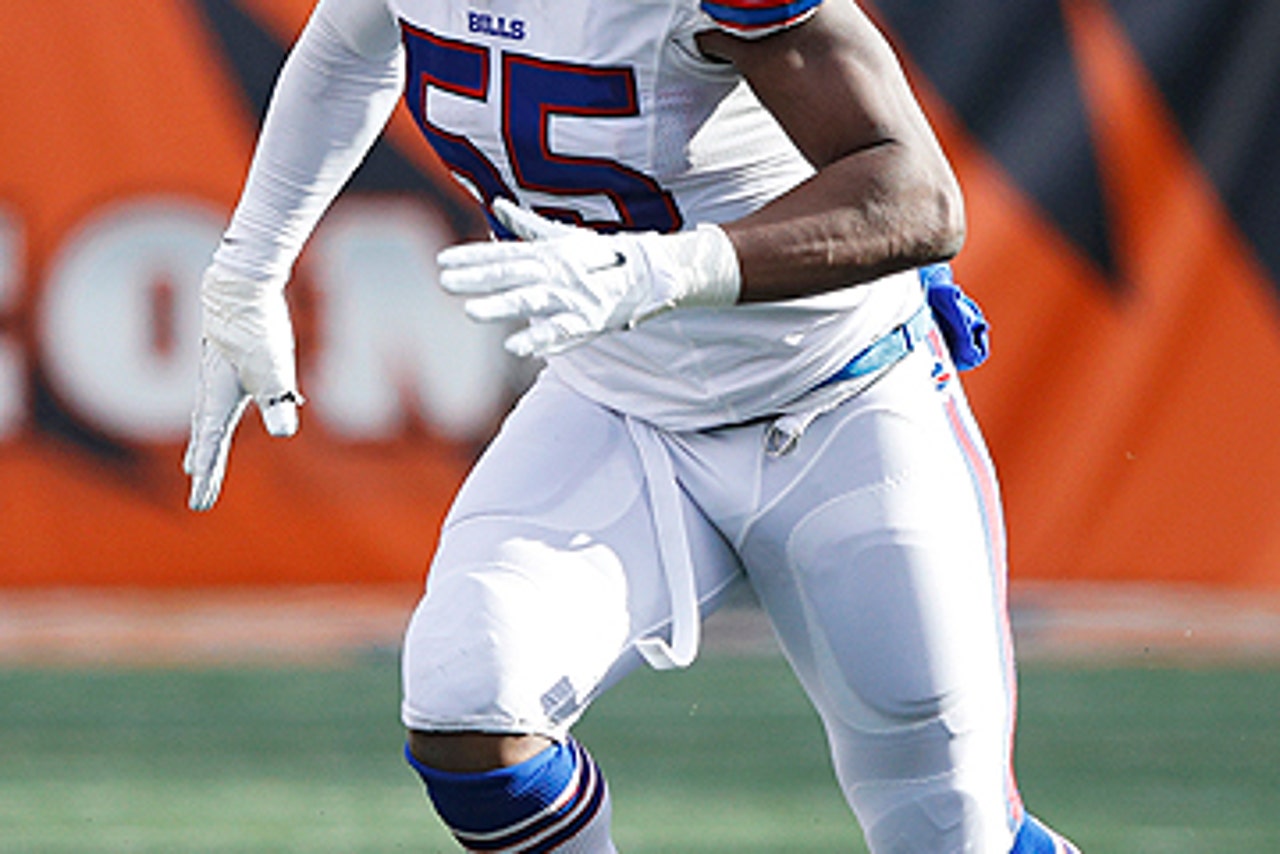 Additions: Rookie wideout Zay Jones might push disappointing (injuries factor, of course) Sammy Watkins to a higher level. No question the speedy and sure-handed Jones will get his chance to star early … Second-rounder Dion Dawkins could start at right tackle … First-rounder Tre'Davious White should start opening day alongside Ronald Darby at corner and give Buffalo a competitive cover unit … The contract for quarterback Tyrod Taylor (two years, $30.5 million) is a smart hedge against the future … Micah Hyde comes from Green Bay as a versatile secondary man … For some reason, the Bills gave a slumping kicker, Steve Hauschka, three years and $8.85 million.

Subtractions: One ace blocker out at fullback (Jerome Felton) for another (Patrick DiMarco) … Stephon Gilmore was lost as the top corner, and lost to the hated Patriots … Inside 'backer Zach Brown, a tackling machine, moved to Washington … Rex Ryan's 3-4 defense. The Bills will revert to the 4-3 under McDermott and defensive coordinator Leslie Frazier.

Key coach/front-office moves: The whole place is new, as I detailed in the column last week. Since Bill Belichick took over as New England's coach and franchise architect in 2000, Sean McDermott is the ninth head coach and Brandon Beane the seventh GM/drafter … Good hire by Beane, getting highly respected (and likely future GM somewhere) VP of Player Personnel Brian Gaine out of Houston … Offensive coordinator Rick Dennison will be huge in coaching Tyrod Taylor, whose success or failures will be Dennison's too … Juan Castillo was hired from the Ravens to be run-game coordinator.

Decisive schedule span: Weeks 2 through 4, against three of the four teams in the Super Bowl in the past two years. Not a friendly slate. Buffalo's at Carolina, has Denver at home, and plays at Atlanta. Can the Bills be competitive? We'll know soon enough. They don't play New England till Weeks 13 and 16.

Why I have the Bills 26th: Basically because I don't know who the Bills are. After being fourth in team defense in 2014 under Jim Schwartz, Rex Ryan's unit got avalanched the past two seasons, finishing 19th twice with uglier analytic measurables than that. The pass-rush stinks. For a slithery escape artist, Jerry Hughes, to have 12 sacks over the past two seasons -- way unproductive. So McDermott has his hands full, plus he has lost a good corner, Gilmore. However, the Bills probably did the right thing in blowing up the place. GM Doug Whaley made bold but ultimately bad moves (trading two ones for Watkins most notably). Ryan's heart wasn't into a rebuild. That's why almost everything this year with the Bills ought to be viewed through a 2018-20 prism. This has to be a growth stock. For the 18th straight year they won't make the playoffs, but if the coach and GM and QB exit the year as good buys, that's progress.

Most important factor to the team this year: Is Tyrod Taylor the quarterback of the future? McDermott and Beane danced around that with me last week, but we should know by Thanksgiving.

Bills prediction of 10 words or less: Taylor proves he's the man in a 6-10 year.

• MONDAY MORNING QUARTERBACK: Peter King on the new leadership team in Buffalo

* * *

27. JACKSONVILLE JAGUARS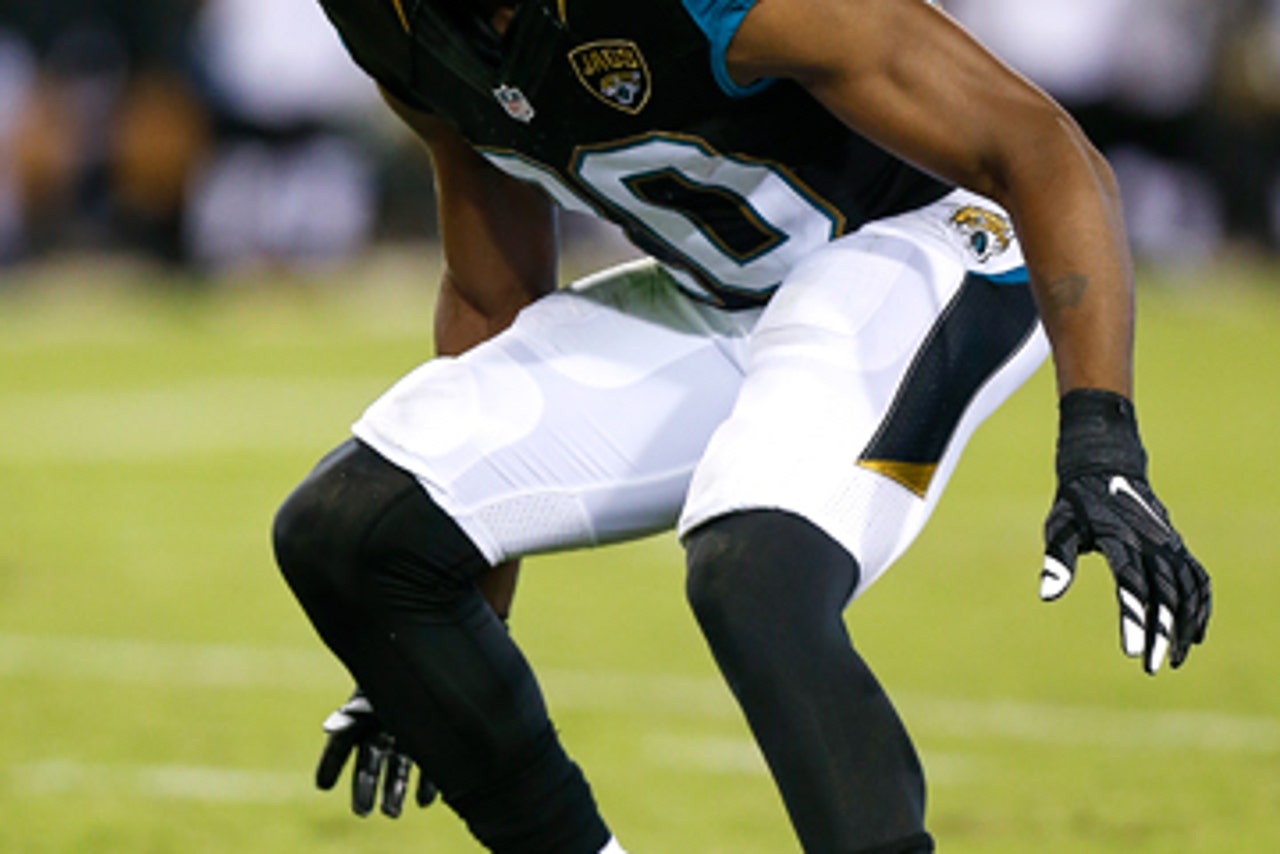 Additions: Two significant ones on offense -- Leonard Fournette with the fourth overall pick, and either Branden Albert or second-rounder Cam Robinson starting at left tackle … Calais Campbell up front and A.J. Bouye at corner, with two of the biggest free-agency contracts of the year … Underrated acquisition on the free market: physical and instinctive safety Barry Church, from Dallas.

Subtractions: The supposed tight end of the future, Julius Thomas, essentially got dealt to Miami for another disappointment, Albert … Overrated LT Kelvin Beachum went to the Jets … Four defensive starters got whacked: DE Jared Odrick, LB Dan Skuta and DBs Jonathan Cyprien and Davon House.

Key coaching/front-office moves: Tom Coughlin came in as franchise overlord, putting training wheels back on GM Dave Caldwell, who couldn't have been happy with it. But it's hard to argue against big change when you're 15-49 in four seasons in charge. That's Caldwell's record … Doug Marrone is fortunate to have a second chance after how his tenure in Buffalo ended in the debacle of him choosing to leave. This is a good team to take a shot with -- except for the offensive line and, apparently, the quarterback.

Decisive schedule span: The five games after Jacksonville's Week 8 bye: Bengals, Chargers, at Browns, at Cards, Colts. If Jacksonville is at least 3-4 against a mediocre early slate, they could pull the impossible with a good showing in those five weeks. They could be in contention after Thanksgiving.

Why I have the Jaguars 27th: Jacksonville is like the old Washington team in the early Dan Snyder years, winning free-agency every year. Lots of money spent for lots of bad teams. If I'm Shad Khan, I'm getting damn impatient. Every year, I give Dave Caldwell and the coaching staff everything they ask for, and every year the product stinks. That's why this is such a big year for Bortles (a Caldwell pick all the way) and for Caldwell. It'll be interesting to see the influence of Coughlin -- and if the Jags pull another stinker this year, whether Coughlin in 2018 becomes the coach or GM or both. For now, this is a team that should try to win running the ball with Fournette and Ivory, and by playing strong defense. Bouye and 2016 first-rounder Jalen Ramsey are an excellent young cover tandem, and Campbell should buttress a burgeoning front seven. Then again, I talked very optimistically about the Jags last off-season too. At some point, talk becomes cheap.

Most important factor to this team this year: Deciding on Bortles. Four years is time enough. You just don't get a great vibe on the guy right now. It'll be an upset if he becomes the Jags' long-term quarterback.

Jaguars prediction of 10 words or less: In a 5-11 year, Fournette leads AFC in rushing.

* * *

28. CHICAGO BEARS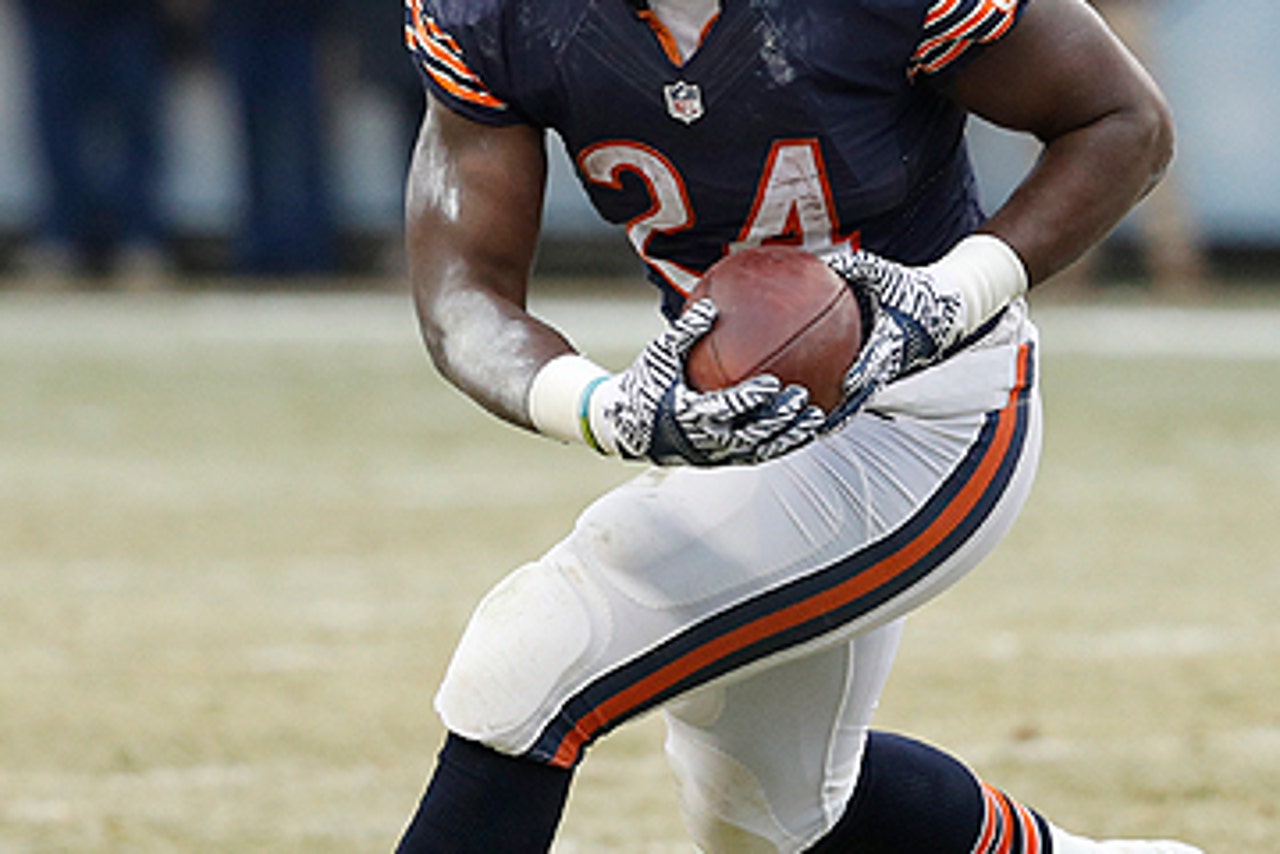 Additions: Free-agent signing Mike Glennon is grinding his teeth over the drafting of QB Mitchell Trubisky (second pick in the draft), and he has one season to stake his claim for the job. (I wouldn't be optimistic in the Glennon household.) … The secondary got three respectable adds in corners Prince Amukamara (third team in 18 months) and Marcus Cooper and safety Quintin Demps … Second-round tight end Adam Shaheen will step in early in a prominent offensive role.

Subtractions: The starting quarterbacks from 2016 -- Jay Cutler, Brian Hoyer and Matt Barkley -- were all let go, an odd development for a team that retains the same coach, offensive coordinator and GM … WR Alshon Jeffery and CB Tracy Porter are a couple of boldface names gone too … Failed first-round corner Kyle Fuller didn't have his fifth-year option picked up; he could be in danger of not making the team this summer.

Key coaching/front-office moves: Two assistants in the John Fox stable since he coached in Carolina -- offensive line coach Dave Magazu and assistant secondary coach Sam Garnes, as well as running backs coach Stan Drayton -- are out. In: Jeremiah Washburn (OL), Curtis Modkins (RB), Roy Anderson (secondary).

Decisive schedule span: The first quarter of the season -- Atlanta, at Tampa Bay, Pittsburgh, at Green Bay -- is not favorable for a team with a new quarterback and a coach in desperate need of a rebound season.

Why I have the Bears 28th: The Bears went 1-7 in their last eight games in 2016. Not sure they're a lot better. If so, it'll come from improvements in the secondary and the quarterback facelift and a couple of valuable players coming off IR. The respected defensive coordinator, Vic Fangio, oversaw a unit that gave up 30, 41 and 38 points in its past three games, and the defense must see Leonard Floyd at the center of a significantly improved pass rush. He needs to double his seven rookie-year sacks for the Chicago defense to start scaring anyone. At quarterback, I don't just assume that Glennon/Trubisky will automatically be better than what Chicago had last year. Thankfully, running back Jordan Howard came out of nowhere (the 2015 fifth round) to gain 1,313 yards, to rank a stunning second in the NFL. It's vital he doesn't have a sophomore slump. In short, I can't see the Bears being .500 unless one of the quarterbacks emerges as a top 20 passer by early in the season.

Most important factor to this team this year: Of course it's the quarterback race between Glennon and Trubisky. That one's too obvious. There's another one. Kevin White was the seventh pick of the 2015 draft. In two years, he's played four of 32 games, caught zero touchdown passes, and had zero impact. This is the year the Bears have to see some degree of explosiveness and/or competence out of a player drafted ahead of Vic Beasley, Melvin Gordon and Marcus Peters.

Bears prediction of 10 words or less: Trubisky is the quarterback by Thanksgiving. It doesn't matter.

• TEN THINGS I THINK: Albert Breer on why the Bears quarterback method isn't madness and more offseason NFL thoughts

* * *

29. LOS ANGELES RAMS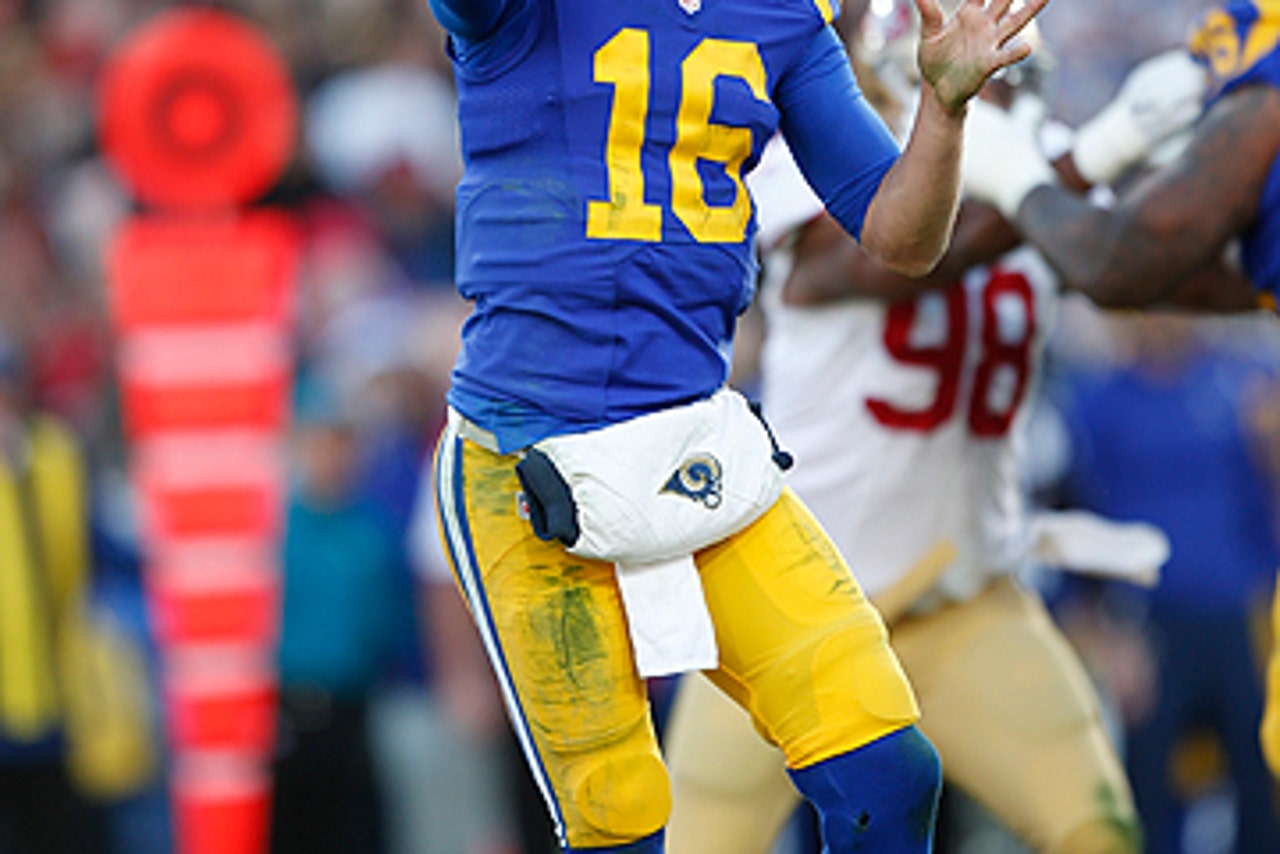 Additions: Quite a few. The best two: LT Andrew Whitworth (Cincinnati) and edge defender Connor Barwin (Philadelphia) in free agency … Rams hope Whitworth (36 in December) and vet C John Sullivan can give a beleaguered line two quality seasons, at least … WR Robert Woods (Buffalo) is likely just roster filler … Rams are very high on second- and third-round picks, TE Gerald Everett and glue-fingered WR Cooper Kupp.

Subtractions: The Rams have lost 159 receptions and 10 touchdowns from Kenny Britt, Brian Quick and Lance Kendricks, all gone (kicked out the door?) in free agency … With Case Keenum gone, either Sean Mannion or Aaron Murray had better be good enough to back up Jared Goff … DE William Hayes was dealt to Miami. Hayes-for-Barwin is probably an even swap.

Key coaching/front-office moves: A new head coach, Sean McVay, is change enough, but how about importing a totally different approach on defense, with folksy Wade Phillips brought in to replace one of the hardest-edged coaches in the league, Gregg Williams, at defensive coordinator … New offensive coordinator Matt LaFleur's unproven and mostly unknown, but look for McVay to handle most of the heavy lifting on offense … Mildly surprising: Owner Stan Kroenke and COO Kevin Demoff chose to keep GM Les Snead. Everett and Kupp need to be good in year one to help Snead's long-term architecture chances here.

Decisive schedule span: Three-game September stretch. The Rams have to start 2-1 at worst against Indianapolis (home), Washington (home) and San Francisco (away), or this is going to be a long year.

Why I have the Rams 29th: A combination of two things: the youngest head coach in NFL history (McVay is 31) learning on the job, and the total unknown that is Jared Goff. I remember when I was talking to one veteran front-office man about what he'd do if the Rams offered him the job as long-term architect. "Trade Goff and start over at quarterback," he said. The best thing for Goff, though, is a young and energetic coach like McVay who has bought into making him a good player. We'll see if McVay can. I'm bullish on McVay's overall chances because coaches like Mike Tomlin believe so strongly in his youthful intelligence. But transitioning so many green players -- Goff, Everett, Kupp -- to be really good early is problematic. The best thing that can happen to the Rams this year is riding a strong defense to a few wins while developing Goff for 2018 and beyond.

Most important factor to this team this year: Finding out if Goff can play, pure and simple. Imagine if he has a 2016 Blake Bortles kind of year, a truly disappointing one, and the Rams exit 2017 with major questions about Goff. And imagine if Washington doesn't franchise-tag Kirk Cousins next winter. That just might put two California teams with coaches who love Cousins, the Rams and Niners (Kyle Shanahan), in the business of fighting over Cousins in free agency.

Rams prediction of 10 words or less: A Goff implosion more likely than Goff winning six games.

* * *

30. SAN FRANCISCO 49ERS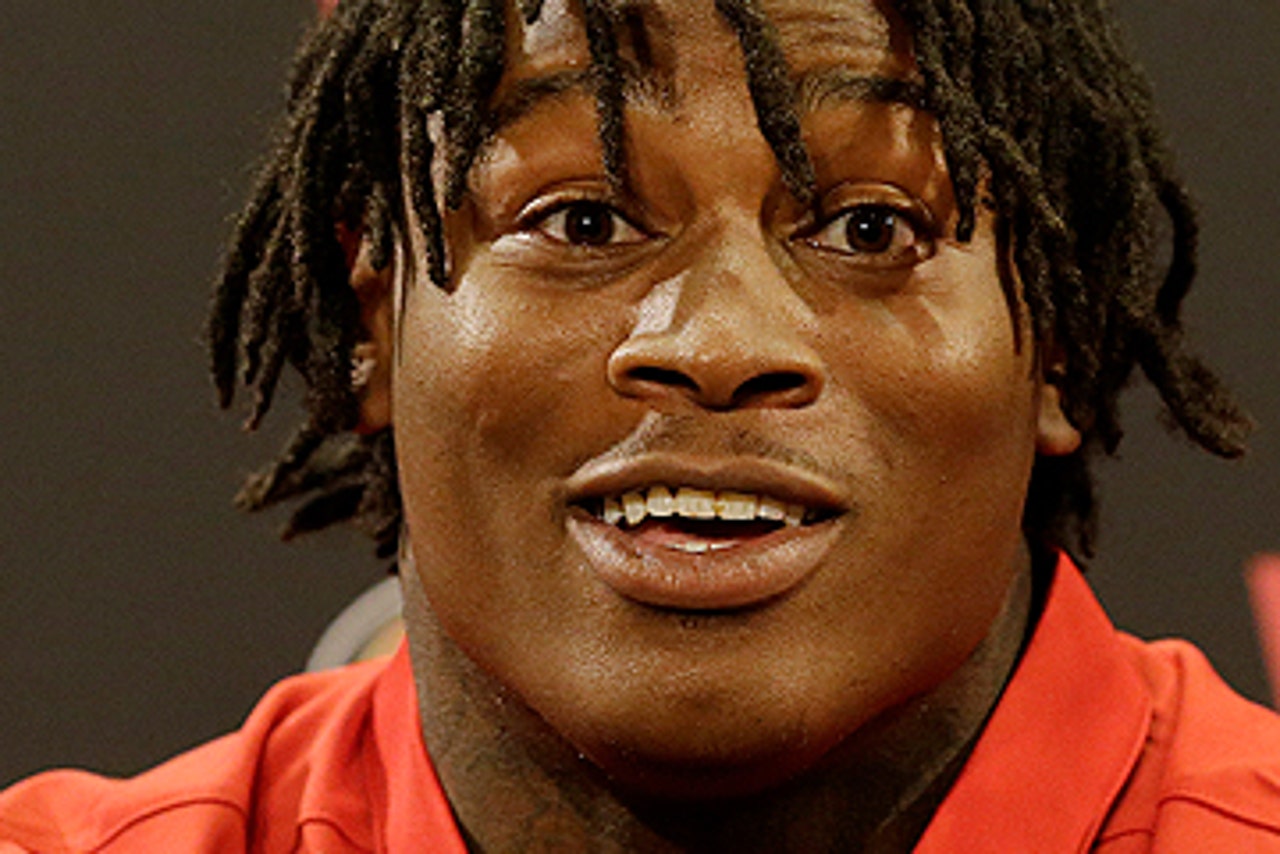 Additions: A slew on either side of the ball: WRs Pierre Garcon (Washington) and Marquise Goodwin (Buffalo), C Jeremy Zuttah (Baltimore), QB Brian Hoyer (Chicago), FB Kyle Jusczyk (Baltimore) on offense … On defense, first-round picks Solomon Thomas (DL) and Reuben Foster (LB) arrived, as did DT Earl Mitchell (Miami) and OLB Malcolm Smith (Oakland).

Subtractions: WR Torrey Smith left for Philadelphia, QB Colin Kaepernick left for a New York City workout facility (he is unemployed as of today), and a trio of defenders (Glenn Dorsey, Tramaine Brock and Antoine Bethea) have departed.

Key coach/front-office moves: New head coach/offensive coordinator Kyle Shanahan and defensive coordinator Robert Saleh lead a new staff. (Interesting side note: the defensive quality control coach is first-year NFL assistant DeMeco Ryans. Not often that a two-time Pro Bowl and former high draft choice does the grunt work of a quality-control coach.) Off the field: GM John Lynch goes from the TV booth to learning everything about franchise architecture, and VP of player personnel Adam Peters and shadow GM Martin Mayhew were imported from the Broncos and Giants, respectively, to smooth Lynch's path.

Decisive schedule span: Overall, the schedule is absurdly difficult for a team under construction -- nine of 10 foes before the bye (Week 2: Rams) are legitimate playoff contenders. But let's take a road trip in Weeks 4 through 6: at Arizona, at Indianapolis, at Washington. At Carson Palmer, Andrew Luck, Kirk Cousins. Pretty tough.

Why I have the 49ers 30th: Read the previous paragraph. If Vegas set the odds right now, it's likely the only games the Niners may be favored are Week 3 at home with the Rams, and Week 16 at home with Jacksonville. That's only part of the reason why this looks like a three- or four-win season … and only that good because Kyle Shanahan is good at game-planning, and because Brian Hoyer's not going to be hopeless at quarterback. The 49ers are very clear about what this season is, and have been since Shanahan and Lynch got twin six-year contracts (unprecedentedly long deals for two first-timers) from CEO Jed York to rebuild a woebegone franchise. So this year will be about seeing that three young and gifted defensive linemen (DeForest Buckner, Arik Armstead, Solomon Thomas) can play in tandem, that Foster can be the defensive centerpiece, and that a rookie offensive weapon, fourth-round running back Joe Williams, can be one-half of a rushing tandem with Carlos Hyde. It's a year of growth, not one of contention.

Most important factor to this team this year: Whether Reuben Foster can be healthy enough (he's recovering from a surgically repaired shoulder that scared off some teams leading up to the draft) and mature enough to be exactly what the Niners drafted him to be: an instinctive tackling machine at the center of their defense for the next eight to 10 years.

49ers prediction of 10 words or less: Niners chase Cousins after predictably crappy season.

• 'COLIN IS GETTING READY AS IF HE'S A STARTING QB': Peter King talks with Kaepernick's trainer about the free agent's desire to keep playing

* * *

31. CLEVELAND BROWNS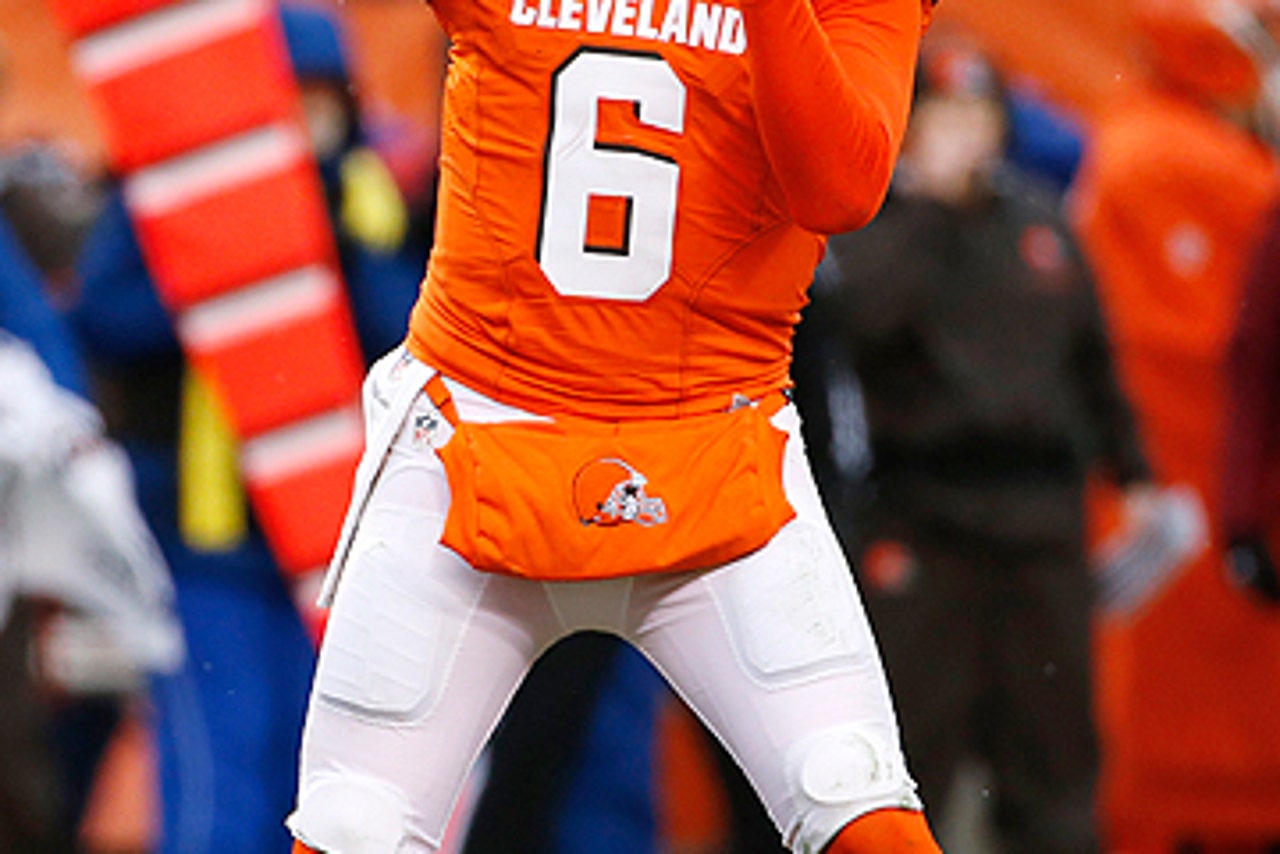 Additions: The offensive line is 40 percent new -- G Kevin Zeitler (Cincinnati) and center J.C. Tretter are upgrades. Zeitler, in particular, is a top-level guard with some fight to him … WR Kenny Britt will be a vertical threat, but he's not a premier player … Brock Osweiler and DeShone Kizer bring weirdness to the QB depth chart … The draft delivered two players who should contribute on opening day: pass-rusher Myles Garrett and safety/linebacker/returner Jabrill Peppers.

Subtractions: Browns continued to lose valuable pieces in the off-season, when a contract tiff led to WR Terrelle Pryor signing with Washington … WR Andrew Hawkins, TE Gary Barnidge, QB Josh McCown and T Austin Pasztor all departed.

Key coaching/front-office moves: Ray Horton out as the coordinator of the 31st-ranked NFL defense, Gregg Williams in (yet another iteration of a strange but impactful career). "We want to see the Browns be different than they've ever been," coach Hue Jackson said, and that will start with a chippier defense.

Decisive schedule span: First three weeks -- vs. Pittsburgh, at Baltimore, at Indianapolis. With an 0-3 start, it's time to play for Sam Darnold. If the Browns steal one or two, that'll give this franchise hope for a six-win season, not two.

Why I have the Browns 31st: In 14 draft rounds over the past two years, the Browns have made a league-high 24 picks, and so it's impossible to judge how those players, particularly with a new defensive look and an unsettled quarterback depth chart, will play. Progress for the Browns would be 5-11, and exiting this season having some idea if Kizer or Cody Kessler (who will get the long first shot to play quarterback) is good enough to prevent GM Sashi Brown from re-entering the quarterback market next year. Two things I see as reasons Cleveland will be at least slightly improved from the team with 18 double-digit losses in the past two years: The Zeitler-infused offensive line is improved -- thank God the Browns haven't traded franchise left tackle Joe Thomas -- and Williams will help make the defense a difficult Sunday for foes all season. Progress is what this franchise needs.

Most important factor to this team this year: DeShone Kizer. Can he play? Will he get a chance to show Jackson and GM Sashi Brown they shouldn't make a big play for Jimmy Garoppolo or the next great college quarterback next spring?

Browns prediction of 10 words or less: Thoughts of Garoppolo dance through Hue's head after three wins.

* * *

32. NEW YORK JETS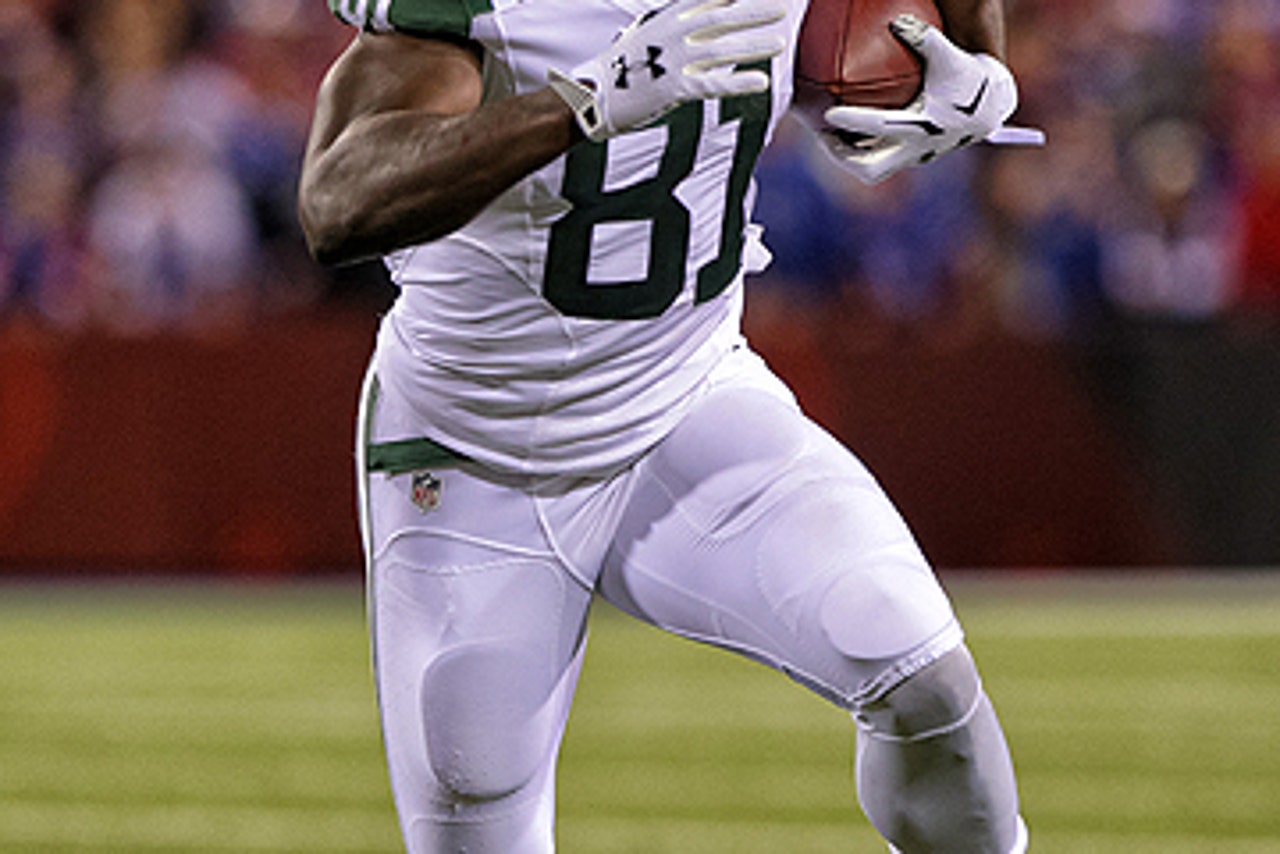 Additions: QB Josh McCown, 37, joined his 10th NFL team … T Kelvin Beachum (Steelers, Jags, Jets) on his third team in 18 months … CB Morris Claiborne (Dallas) will replace Darrelle Revis … Rookie S Jamal Adams should start opening day.

Subtractions: WR Brandon Marshall, 33, takes his 2,290 receiving yards in the past two years to the Giants … CB Darrelle Revis sunk like a stone last year, got released, and is still unemployed … QB Ryan Fitzpatrick vanished, as did 40 percent of the OL: C Nick Mangold, T Breno Giacomini.

Key coaching/front-office moves: John Morton (Saints WR coach) replaces Chan Gailey as offensive coordinator … Hall of Famer Kevin Greene replaces Mark Collins as OLB coach.

Decisive schedule span: Weeks 3 through 5 -- vs. Miami, vs. Jacksonville, at Cleveland. The season's over if the Jets can't win at least two of those. Here's why: Jets could open 0-2 (at Bills and Raiders). Then, starting in Week 6, New York has the Patriots, Dolphins and Falcons in succession.

Why I have the Jets 32nd: The Jets look like a team tanking for one of the top QB prospects in 2018. As valuable to a team as he is as a player/coach, Josh McCown's at the end, and he will legitimately compete for playing time with Bryce Petty and the passer drafted to be the quarterback of the future in 2016, Christian Hackenberg. The ace rusher, Matt Forte, turns 32 this year and is coming off a 3.7-per-rush season. Tight end is a wasteland. There's a very good receiver being hatched, Quincy Enunwa, but will he be able to get the ball enough from the passers? Imagine being new offensive coordinator John Morton; you have to be aware you'll be judged on the performance of this offense in the future, and you have to be aware that if the team goes 2-14, the whole staff could get wiped out. Tough assignment. On defense, two things disturb me: How can a team with this talent have given up the 28th-most points in football last year? And will a player as good as Muhammad Wilkerson (granted with ankle and knee problems for part of 2016) who played so poorly last year rebound? I'm skeptical the defense will turn back into the force it once was, even with the draft-weekend additions of Adams and Marcus Maye on the back end.

Most important factor to this team this year: Whether the Jets can get average quarterbacking out of the question-filled passing mélange they'll field. Obviously, I have my doubts.

Jets prediction of 10 words or less: He won't deserve it, but Bowles gets whacked in January.

* * *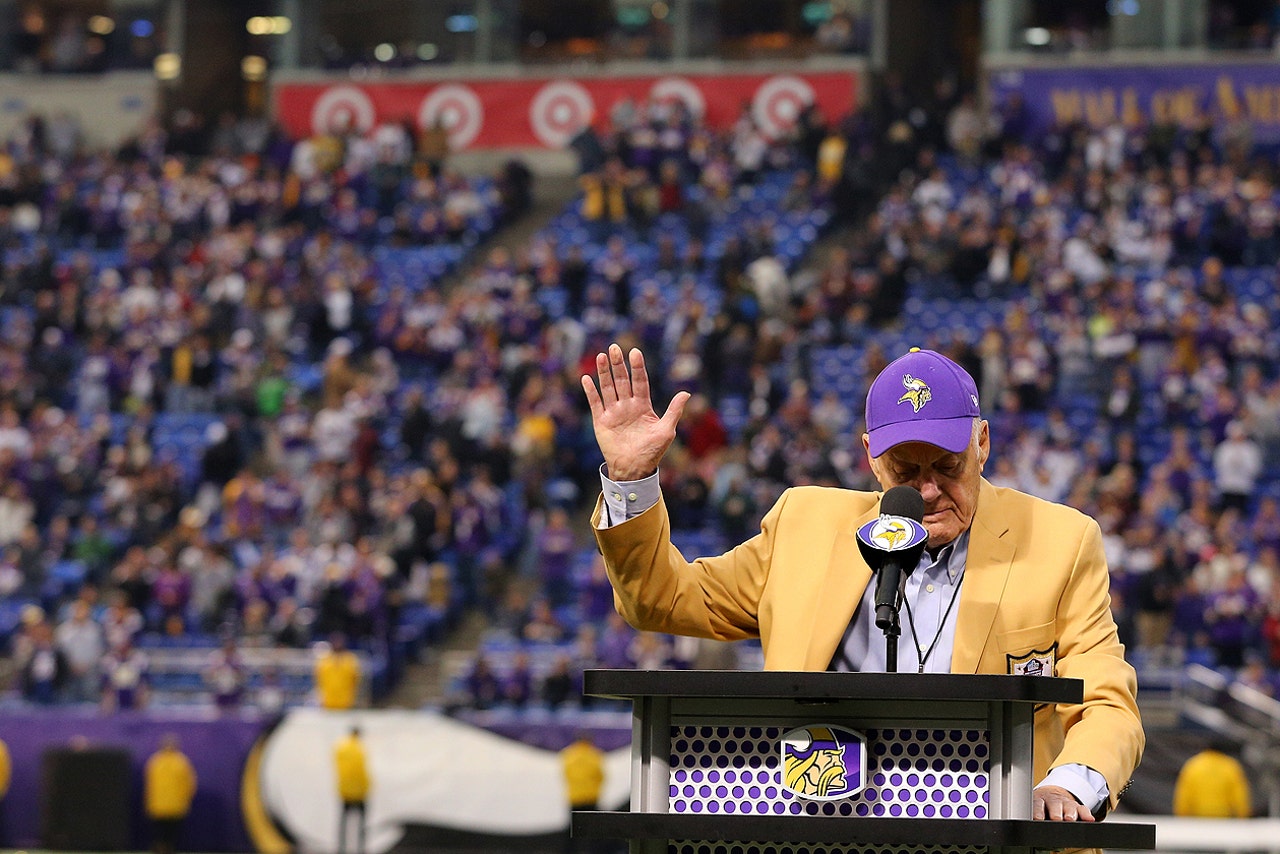 I

"How does it feel? Well, I just came back from turkey hunting in Nebraska. The week before that, I was with my son hunting turkey up by Battle Lake and Ottertail. Between that, I was in Wisconsin for their fishing opener."

—Former Vikings coach Bud Grant, on turning 90 Sunday, to the Minneapolis Star Tribune.

II

"She's an angel. An angel of truth and an angel of love … The truth will always prevail. We should not be afraid of the truth because of the inconvenience of the truth."

—Dr. Bennet Omalu, one of the whistleblowers who began to question the NFL on the long-term effects of head trauma on NFL players, to TMZ, via Pro Football Talk, after Gisele Bundchen, the wife of Tom Brady, said Brady had suffered concussions as a player. The NFL said it could not document concussions for Brady.

III

"Once we were eliminated from the playoffs we did everything possible to lose games."

—Dallas Mavericks owner Mark Cuban, to Dan Patrick, on his radio show.

Your move, Adam Silver. How can a commissioner allow an owner to admit publicly, "We are trying our hardest to lose?"

IV

"In Cincy, we're always talking about, 'Oh, I want to win a playoff game. I want to win a playoff game.' But over here, we're talking about winning championships. That's what brought me here. I want to win a championship."

—New Denver defensive tackle Domata Peko, the former Bengal.

* * *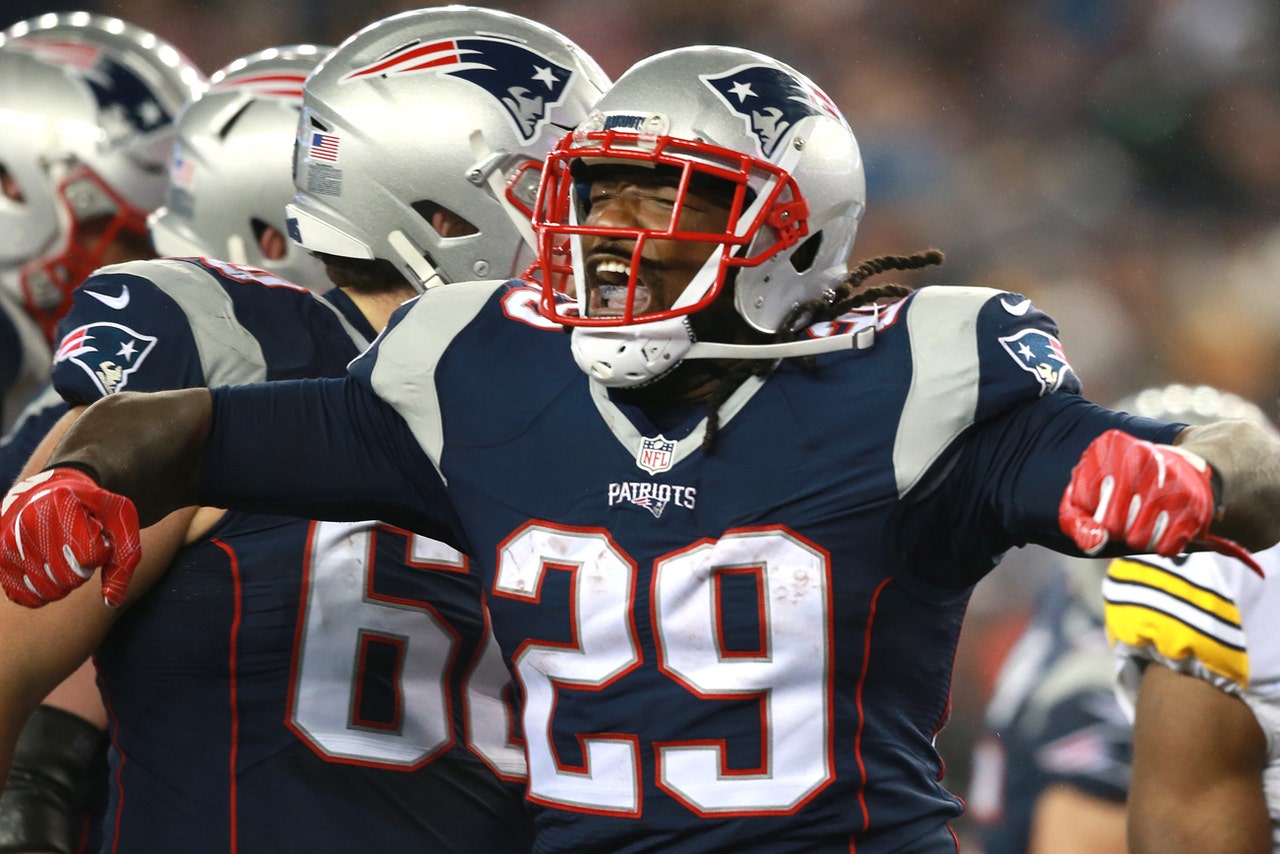 I

It seemed almost flippant last week, when the Patriots let LeGarrette Blount and his 18 rushing touchdowns in the Patriots' Super Bowl season leave for Philadelphia. In the past 16 years, New England has won five Super Bowls … and had five different backs exceed 1,000 rushing yards in a season.

• In 2001, the Patriots signed Antowain Smith, who rushed for 1,157 and 12 touchdowns in 2001, and the Patriots won the Super Bowl.

• In 2003, Smith rushed for 642 yards and the Patriots won the Super Bowl.

• In 2004, the Patriots signed Corey Dillon, who rushed for 1,635 yards and 12 touchdowns, and New England won the Super Bowl.

• In 2007, Laurence Maroney led the Patriots with 835 rushing yards and six touchdowns, and the Patriots lost the Super Bowl to the Giants.

• In 2011, BenJarvus Green-Ellis rushed for a team-high 667 yards; the Patriots again lost the Super Bowl to the Giants.

• In 2014, Jonas Gray led the Patriots with a measly 412 yards rushing, and New England won the Super Bowl.

• In 2016, Blount rushed for 1,161 yards and 18 touchdowns, and the Patriots won the Super Bowl again.

Seven Super Bowl appearances in the Bill Belichick era, and in four of those years the Patriots didn't have a rusher in the top 20 of the NFL.

The 2017 Patriots will use some combination of Mike Gillislee, James White, Dion Lewis, Rex Burkhead and James Develin. Judging on the past, they'll be just fine.

One last note on the vagaries of the running game in the NFL, and in New England: In the 2016 postseason, Blount grinded out 35 rushes for just 109 yards, and the Patriots scored 34, 36 and 34 points in three playoff games. It's probably fair to say the Patriots don't worry too much about who leads their running game each year, because they've had nine different team rushing leaders in Belichick's 17 seasons at Patriot coach -- and it never seems to matter much who it is.

II

In his last five games -- against Ohio Dominican, Walsh, Michigan Tech, Kentucky Wesleyan and Lake Erie College -- Ashland College tight end Adam Shaheen had 39, 27, 26, 21 and 53 yards receiving. There will be just a little bit of pressure on Shaheen, and on Chicago GM Ryan Pace, to justify the 45th overall pick on Shaheen.

* * *

New head coaches this season: six.

New coordinators this season: 21.

That's a lot. In order:

OFFENSE (10)—Steve Sarkisian (Atlanta), Rick Dennison (Buffalo), Hue Jackson (Cleveland), Mike McCoy (Denver), Bill O'Brien (Houston), Matt LaFleur (Rams), Todd Downing (Oakland), John Morton (New York Jets), Kyle Shanahan (San Francisco), Matt Cavanaugh (Washington).

DEFENSE (11)—Marquand Manuel (Atlanta), Leslie Frazier (Buffalo), Steve Wilks (Carolina), Gregg Williams (Cleveland), Joe Woods (Denver), Mike Vrabel (Houston), Wade Phillips (Rams), Matt Burke (Miami), Gus Bradley (San Diego), Robert Saleh (San Francisco), Greg Manusky (Washington).

* * *

No violins, please. But I thought it might be a cool note -- seeing that I did not travel last week -- to record a travel day in the life of the Boston Globe's Red Sox beat man Pete Abraham, in the middle of a road trip:

WEDNESDAY, MAY 17

11:35 p.m. Central Time: Boston-St. Louis game ends in extra innings at Busch Stadium: Red Sox 5, Cards 4.

THURSDAY, May 18

12:56 a.m. CT: Abraham files final story for BostonGlobe.com, leaves Busch Stadium press box, walks to hotel.

1 a.m. CT: At hotel, Abraham packs.

1:45 a.m. CT: Finishes packing. Goes to sleep.

3:30 a.m. CT: Wakeup call. He also set a phone alarm.

4 a.m. CT: Leaves for St. Louis airport. Rides in a cab that smells like unwashed clothes. Quite a coincidence, seeing that there was a pile of unwashed clothes in the back seat.

4:47 a.m. CT: Abraham writes a Facebook post about his evening/morning. "So why is this fun? In the end, I'm going somewhere to get paid to watch baseball and write about it. Those are just about the two things I like best, so there's no sense to complain about it."

5:10 a.m. CT: Boards Delta flight 844, St. Louis to Salt Lake City. Abraham takes his coach window seat and sleeps most of the way to Salt Lake.

7:55 a.m. Mountain Time: After landing in Salt Lake City, Abraham finds the Delta club and finishes his early story for BostonGlobe.com. He has cranberry juice and a blueberry muffin.

9:46 a.m. MT: Delta flight 2001, Salt Lake to Oakland, departs. Abraham sleeps most of the way to Oakland. Abraham gets on the car rental shuttle and picks up a National car.

11:45 a.m. Pacific Time: Abraham, after a stop for a large Red Bull at a convenience store, is able to check in early at the Marriott Courtyard near the Oakland Coliseum. He puts on workout gear and hits the workout room at the hotel. He does 45 minutes on the treadmill (speed 4.5, incline 2).

1:45 p.m. PT: Abraham leaves the hotel, stops and picks up a turkey sandwich at Subway, and arrives in the Oakland press box around 2:30.

5 p.m. PT: Abraham, in a gaggle, interviews manager John Farrell at the stadium.

6:35 p.m. PT: Abraham does the NESN pregame show, televised back to New England, in a booth at the stadium.

7:07 p.m. PT: Game number 40 for the Red Sox is underway. Sonny Gray throws ball one to Mookie Betts.

11:30 p.m. PT: Oakland 8, Boston 3. Twenty-two hours after the final pitch in St. Louis, Abraham leaves the press box in a city two time zones away.

* * *

I

Fear over concussions has meant greater spending. 80 colleges now paying Riddell for customized $1,750 helmet, which I got fitted for. pic.twitter.com/tw2ZeShFhP— Darren Rovell (@darrenrovell) May 18, 2017

II

I think at some point we have to ask the question: Can something be so stupid that it is not actually worth reporting? https://t.co/05ea4CA4dq— Joe Posnanski (@JPosnanski) May 17, 2017

III

And look what I leave behind for the Celts on my way out #1 pick— Paul Pierce (@paulpierce34) May 17, 2017

To recap: Pierce and Kevin Garnett were traded from Boston to the Nets in 2013 in a package that included the Nets' first-round picks in 2014, 2016 and 2018 going to Boston. Pierce was 35 and Garnett 37 at the time.

* * *

From "The MMQB Podcast With Peter King," available where you download podcasts.

My guests this week: NFL vice president for international development Mark Waller, and a King-Albert Breer debate on the fate of Colin Kaepernick.




Waller and I talked about many things—whether a team could be successful on an island in Europe long-term, and whether things like my idea of that team playing consistent two- and three-game road trips and homestands to minimize the effect of travel on players would be a factor in making it work.

• Waller: "I only have one doubt left, and that is: Could a team play in London, year in, year out, and be competitive enough to be a realistic contender for the Super Bowl on an ongoing basis? It's that sustainability of competitiveness, given the incremental travel that would be required for any team that was London-based. And ultimately, sustainability of competitiveness is what makes our league unique. Every year, all 32 sets of fans believe that their team in that year can be competitive.

"I think your scheduling framework is spot on … Finding replacement players for injuries is one that needs solving. You would have two centers of gravity—a base in London but you also would have a training facility somewhere on the East Coast so that you knew when you went over for your three-week road trip in the states, you had somewhere to be based at and keep coaching staff and backup staff. There's a cost component to that, that's obviously more expensive than running any other team, no other team would have to cope with the travel expenses or second facility expenses. So we'd have to solve that, I believe in some form of the CBA [negotiations in 2020], because there is also a player component and a working condition component to that. I don't think there is anything insurmountable. As you look at the issues, the issues that we identify have a solution to them. How we prove them out is the hard bit."

* * *

 


 

1. I think this is where we are on the Tom Brady concussion situation: His wife, Gisele Bundchen, told CBS that Brady suffered a concussion last year, and the league checked with the Patriots, who did not document a concussion for Brady last season. On Friday, his agent, Don Yee, told Adam Schefter that Brady was not diagnosed with a concussion last season. Some thoughts:

• Yee said in his statement, "Tom was not diagnosed with a concussion last year." That does not mean he did not suffer a concussion last year.

• What if Brady suffered a concussion in the Super Bowl? I have zero evidence that he did. But my point is this: If a player suffers an injury in the Super Bowl, his team does not have to announce it or acknowledge it, and a player who may have had a concussion in his team's last game of the season—unless it is spotted by a medical official on the sideline—could get away with not reporting it.

• Having said that, it's hard to fathom Brady suffering a concussion as he led the Patriots back from a 25-point second-half deficit to the biggest comeback victory in Super Bowl history. Interesting how other quarterbacks see concussions, and the new emphasis on players self-reporting concussions or suspected concussions on the field. As Drew Brees told me last fall on my podcast: "Honestly I don't think I would. I would not self-report."

• But Ben Roethlisberger did just that for Pittsburgh in a November 2015 game at Seattle. With three minutes left in a 39-30 loss, Roethlisberger complained of issues with his peripheral vision, and he was removed from the game and went for a locker-room exam. "I'm proud of it," Roethlisberger told me, also for my podcast. "I have been just like Drew [Brees] where I haven't reported things before either. Probably everybody who has ever played the game of football hasn't reported an injury. For me it wasn't about an injury—I've played through many injuries—but when you talk about your head, that is a different ball game. You can replace a lot of body parts, but you can't replace a brain. You see the effects of it from past players, players who have taken their lives, the CTE, all that stuff and, you know, I'm thinking about my family and long term. I love this game and I love my brothers that I play football with, and I would encourage any player who has an issue with their brain to just report it properly … We are blessed to play this game but we also have a life to live."

• Interesting note from Roethlisberger: Probably everybody who has ever played the game of football hasn't reported an injury. I don't doubt for a moment that Brady has held back talking to his team and his medical staff some injury information over time. I do not know the truth here, but I do know I would not be surprised if Brady has played with an undiagnosed concussion. And in this era of caution about head trauma, I would be surprised if the Patriots buried one.

2. I think the Rams have to be sincerely disappointed that they'll end up playing four seasons in the Los Angeles Coliseum before moving into their new palace in 2020. But …

3. I think the Chargers have to be crushed about playing three seasons in a 30,000-seat minor-league venue. It's like asking a big-league baseball team to play in a Triple-A ballpark for three years. Imagine if you're a Charger … Two years already felt like a stretch. Now three? Not only are you going to have to adapt to playing in a smaller ballpark with fewer fans and quite possibly some games with the visiting team having more support, but now you're going to feel like you're living out of a suitcase for three years. I mean, it's no one's fault that winter deluges in southern California pushed the opening back a year. But it does neither team any favors. Three years is a career for many players. 2020 will be Keenan Allen's eighth year in the NFL; will he even be a Charger then? Melvin Ingram, their franchise pass-rusher, will be in his ninth season. Somewhere. That's a long time to be transient.

4. I think one last point to make, and one I didn't see in any press release about this unfortunate turn, is whither Philip Rivers? Rivers turns 39 during the 2020 season. So it's entirely possible Rivers will never take a snap in the next Rams/Chargers stadium. There is certainly no guarantee he'll be playing football at 39.

5. I think we're now almost at the end of month four of the off-season, with no comment from Colin Kaepernick on his desire to continue playing football. Talk, man. Talk.

6. I think I was impressed with free-agent wideout Andrew Hawkins' approach to education and career in Kalyn Kahler's story for The MMQB this week. The 31-year-old Hawkins, after a career (if over; he's a free-agent after spending last year with the Browns), just graduated from Columbia with a master's degree in sports management. He told Kahler that before he dreamed of being a football player, he dreamed of being a football GM. If you've ever talked to him, you know how bright and how driven he is. He wrote a 35-page paper on the history and future of analytics in pro football as part of his master's work. Summing up: "Relying completely on analytics, that is just as bad as relying on no analytics. My overall summary was that you have to have a balance."

7. I think the most boring stories this time of year are about rookies signing their contracts. The only time rookie contract stuff is notable is when it gets to late June and a draft pick hasn't signed. They're all formulaic now, with only the very fine print negotiable.

8. I think I'd love someone in the Doug Whaley administration to explain to me why the Bills paid a lapsing kicker, Steven Hauschka, $4 million guaranteed in a three-year deal averaging $2.95 million a season. Sheesh. The guy missed 10 PATs in the past two years, and missed two field goals inside the 30 last year. How possibly does that make you a better kicking team?

9. I think this was the coolest football story of the week, by Michael Cohen of the Milwaukee Journal-Sentinel, about a football player-turned-boxer-turned-Ted Thompson adviser. Spend five minutes with this one, please.

10. I think these are my non-football thoughts of the week:

a. Story of the Week: From the Washington Post's Chico Harlan, on a Kentucky congressman going home to his district and holding four Town Halls.

b. Great view of what a part of the country really thinks.

c. Column of the week: Be proud, Bob Klapisch. I am teary.

d. Well, seven weeks ago, I chose Rougned Odor and Kyle Schwarber as my MLB MVPs. How am I doing?

e. Odor enters Monday batting .194, Schwarber .185.

f. Cubs 22-20. Red Sox 22-21. March World Series calls are funny. Like March MVP calls.

g. I really know my sports.

h. Sounds like it'll be really loud in Nashville tonight. The Predators, 60 minutes from the Stanley Cup finals. Wow.

i. Celtics win in Cleveland. On any given Sunday...

j. Not saying anything surprising, but when I watch LeBron James, I cannot imagine that he isn't a first-team all-time all-NBA player.

k. Beernerdness: Strongly recommend Two Roads Worker's Comp Farmhouse Ale (Two Roads Brewing, Stratford, Conn.), a classic saison with a good bite.

* * *

Unprecedented!
A two-day MMQB.
More ops to rip me!

• Question or comment? Email us at talkback@themmqb.com.

This article originally appeared on
---
---