National Football League
National Football League
Miller sports new nickname, new shoes
Published
Jan. 9, 2013 7:11 p.m. ET

Von Miller has a new nickname and a new shoe just in time for the playoffs.
The Texas A&M alum, who topped his superb Rookie of the Year season with a team-record 18 1/2 sacks in his second year with the Denver Broncos, wanted to fly to Arlington, Texas, to watch his Aggies play in the Cotton Bowl last week.
Trouble is, coach John Fox scheduled a team lift last Saturday to keep players from jetting off for the weekend, although he was more concerned about flights out West to Las Vegas than to DFW.
So, Miller had to watch on TV as Johnny Manziel, the exciting dual-threat quarterback known as ''Johnny Football'' and the first freshman to win the Heisman Trophy, guided the Aggies past Oklahoma 41-13 Friday night.
The next morning, Fox dubbed his elite pass-rusher ''Vonny Football.''
Miller likes the new nickname and joked he'll call his new custom-made Adidas shoe the same thing.
Miller tested his new shoe, a high-top version of the five-star cleats he used to wear, at practice this week and said he was eager to see how they help him rush Ravens quarterback Joe Flacco on Saturday when the Broncos (13-3) host Baltimore (11-6) in the AFC divisional playoffs.
The all-white cleats are pretty narrow.
''Deer have narrow feet, too,'' Miller said. ''You can't have big, wide feet and run fast.''
He said he wouldn't mind outfitting the Aggies in his new shoes next season.
''I'm hoping it will be in high schools all across America, but `Von Miller' doesn't sound as good as d. Rose,'' Miller said of Derrick Rose's Adidas line of basketball shoes.
Maybe something along the lines of his Twitter handle, (at)millerlite40, suggested Miller.
''Miller Lite, that sounds pretty good,'' he said.
It's taken.
''Von Lite,'' then, Miller retorted.
Why not go with Vonny Football?
''Vonny Football!'' Miller repeated. ''Sounds pretty good.''
It's a nickname that's already stuck, courtesy of Fox.
''I was trying to go to the game. I was trying every way, I tried to do whatever I could to make this game on Friday, but we had a workout on Saturday. And I talked to Coach Fox about it, I told him how much I wanted to be there, and he knew how much I wanted to be there and he knew how much the game meant to me,'' Miller said.
Not even a two-time Pro Bowler got out of the Saturday morning lift, however, and Miller said chartering his own plane to make it back in time was out of the question.
''I'm not on Champ Bailey/Peyton Manning status yet,'' Miller said. ''I should have asked them could they get me a hookup on their plane.''
While Miller was basking in the afterglow of his Aggies' big win the next morning, Fox told him, ''You know what? I'm going to call you `Vonny Football' instead of Johnny Football,''' Miller recounted. ''So, I just ran with it.''
Miller wasn't too shy to remind his teammates and coaches that he had predicted a big win for Texas A&M - by at least three TDs.
''I wasn't surprised at all. I told everybody, I said it several times, and it came true. Just like I said we were going to beat Alabama,'' Miller said. ''And next year we're going to win the national championship. I'm saying it now: we're going to win the national championship, Johnny Football's going to win the Heisman again, and everything's going to be great. ''
Notes: CB Tracy Porter (concussion) is the only player who didn't practice Wednesday. Fox revealed the nature of the injury that sidelined LT Ryan Clady last week: a shoulder ailment. Clady, however, was a full participant in the workout along with S Jim Leonhard (thigh), KR Trindon Holliday (ankle), RG Chris Kuper (ankle), S Mike Adams (knee), WR Matthew Willis (knee) and RT Orlando Franklin (knee). ... OC Mike McCoy didn't want to talk about his round of interviews for head coaching vacancies with the Cardinals, Eagles and Bears last weekend. He said he wasn't concerned that he'd be passed up for a job while the Broncos continue their playoff run, either. ''I've got the greatest job here,'' McCoy said. ''I could stay here a long time and not worry about another job.'' ... CB Champ Bailey on Ravens LB Ray Lewis' pending retirement: ''I know he's going to miss the game, but I think the game will miss him more.''
---
Online: http://pro32.ap.org/poll and http://twitter.com/AP-NFL
---
Follow AP Pro Football Writer Arnie Stapleton on Twitter: http://twitter.com/arniestapleton
---
---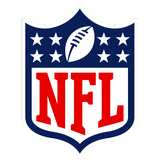 Get more from National Football League
Follow your favorites to get information about games, news and more
---