National Football League
National Football League
Lots of cornerbacks may move to safety
Published
Jun. 3, 2011 1:00 a.m. ET

Sometimes in the NFL, in direct contradiction to the old saw, safeties are made, not born. Environment, or at least willingness to subscribe to the basic job description, occasionally trumps DNA at a position where roughly one-third of the league's teams appear to be seeking a starter for the 2011 season.
For the first time since 2000, a safety, or at least a player widely projected to switch to the safety spot, was not selected in the first round of the draft. Only 20 safeties overall, the lowest total in several springs, were chosen.
And so the several franchises who are admittedly looking for a starting safety or at least a No. 3 guy — 11 or 12 teams by the unofficial count — seem to be reliant on a free-agency system that will be severely truncated at best, and might allow veterans changing teams a short transition period.
The possible alternative to investing significant money on a player who might not have sufficient time to learn a new system: Convert a cornerback from the current roster to safety.
"The (switch) isn't all that easy, but it can be done," said New Orleans free safety Malcolm Jenkins, who started 15 games for the Saints at the interior secondary spot in 2010 after having spent his '09 rookie season as a nickel cornerback. "There is a lot more (mentally) and responsibility-wise, and you've probably got to have the safety kind of mind-set to do it. ... But it is doable."
And with the lockout, and the cram-course ramifications that it could present, it might be done more than usual this season.
There are 37 pending free-agent safeties with five or more seasons of experience, 21 of them with at least six years of NFL tenure. Several of them are prominent, at least in terms of name value, and a few are even former Pro Bowl defenders. But with the prospect of a condensed offseason, and with the steep learning curve requisite to the safety spot, the effectiveness of the group could be blunted.
Noted the general manager of one AFC team who figures to be shopping for a safety when the market eventually opens: "There are some decent players, but, like every position, maybe even more than some, you worry about the break-in period, and the effects of a shorter (transition) period."
Which isn't to suggest that safety-thin defensive coordinators will be poring over their rosters of incumbent defensive backs, trying to identify viable candidates for a switch to safety. A few, however, might do so.
The Houston Texans almost certainly won't have either of their 2010 starters, Eugene Wilson or Bernard Pollard, back in '11 from a secondary that statistically ranked as the NFL's worst last season. The Texans chose Keo Shiloh of Idaho in the fifth round and regard him as an immediate starter, but he might be joined by veteran Quin Glover, a cornerback the first two years of his career.
There are people in Cleveland who feel that nine-year veteran cornerback Sheldon Brown would be more effective moving inside at this juncture of his career. His new contract extension aside, it's probably just a matter of time until Denver 12-year veteran Champ Bailey, a 10-time Pro Bowl cornerback and potential future Hall of Fame member, goes to safety. Some NFL personnel people feel that San Diego cornerback Quentin Jammer will eventually make the move. Ronde Barber of Tampa Bay, arguably the best slot cornerback in the league in recent seasons, has for years been regarded as a safety candidate.
Even two of the NFL's premier young safeties, Eric Berry of Kansas City and Michael Griffin of Tennessee, played some cornerback in college. One of the reasons Texas defensive back Aaron Williams dropped to the second round last month was that there was disagreement about his best position; the Buffalo Bills probably will play Williams inside.
Time was when teams would move a player from corner to safety when he was older, and perhaps couldn't run and cover as well, but they wanted to take some advantage of his football acumen and ball-skills. That's still true in some cases — and was the case, for instances, in the latter stages of the career of Hall of Famer Rod Woodson — but some switches could be made because of the necessity of club needs.
"It's a lot of learning," Williams said before the draft, when asked about playing safety. "There's more than, like, 'OK, that's your guy and you've got him (man-to-man), no matter what.' There's a lot more involvement."
Because of that, the NFL isn't apt to witness a mass migration from cornerback to safety. Because of the lockout, though, there could be more movement from corner to safety than typically takes place in the league.
---
---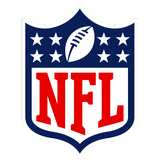 Get more from National Football League
Follow your favorites to get information about games, news and more
---