National Football League
National Football League
Justin Smith's likely return big factor for 49ers
Published
Jan. 9, 2013 11:37 p.m. ET

Even at less than full strength, Justin Smith's presence on the San Francisco defensive line is enough to instill plenty of fear in opposing offenses.
Or even his own teammates, for that matter. Running back Frank Gore endured his toughest training camp yet last summer while facing his defensive teammates each day - Smith, in particular.
''I'd take a 75 percent Justin ahead of anybody,'' Gore said Wednesday. ''At 75-80 percent, he's better than anybody at his position. ... I'm not scared, haaa! But he's a beast, man.''
Smith is expected to return to the field for Saturday night's NFC divisional playoff game against Green Bay (12-5) at Candlestick Park, and, oh, how his teammates will welcome back ''The Cowboy'' as they try to chase down Aaron Rodgers and Co.
Smith, the soft-spoken emotional leader of defensive coordinator Vic Fangio's unit, missed the final two regular-season games with a partially torn left triceps muscle. His arm is now covered in a protective brace for practice, and everybody involved expects him to be ready to play for the NFC West champions (11-4-1).
Coach Jim Harbaugh put it this way Wednesday: ''God willing and the creek don't rise, he will play.''
Having the extra week of rest was a huge help for Smith's health. San Francisco secured the NFC's No. 2 seed with a win against Arizona and when Minnesota beat Green Bay in Week 17.
It is the versatile Smith who makes this defense go - with his stingy pass-rushing and run-stopping. Sure, there's Patrick Willis, NaVorro Bowman, Aldon Smith. And a talented, playmaking secondary.
Smith is a smash-mouth footballer to the core. The definition of the blue-collar player Harbaugh so loves. Smith chips his teeth about once a season thanks to a refusal to wear a mouth guard because it restricts his breathing.
''Justin, his presence just back on the practice field, I can tell you this, that there's a character of our team that's enhanced, is driven by Justin,'' Harbaugh said earlier in the week. ''And that's the way I think of it. That's what I sense and feel when we're out there on the practice field. And we look very much forward to having him back in the lineup.''
Until last month, Smith had started 185 consecutive games dating to his rookie season of 2001.
While the 49ers have praised Ricky Jean Francois for his fine play filling in for Smith, No. 94 is needed on the field now as San Francisco looks to get past last season's disappointing finish and finally return to the Super Bowl. This team lost in overtime of the NFC title game to the eventual champion Giants, failing in its bid to reach the Super Bowl for the first time since the 1994 season.
''It's a big lift, for the simple fact Justin's a Pro Bowler and to try to fill his shoes, they're big shoes to fill,'' linebacker Ahmad Brooks said. ''He creates a lot of havoc for the backfield and draws a lot of double-teams.''
Smith dominates the right side of the line with his sheer physical strength and spot-on instincts. He is probably the biggest reason linebacker Aldon Smith finished with a franchise-record 19 1/2 sacks this season - falling three shy of Michael Strahan's single-season mark set in 2001 for the Giants. Yet Aldon Smith didn't have a single one over the final three games, most of that stretch with Smith sidelined.
While the team doctors will have the final say, Smith will offer his input regarding his health - ''the player knows his body best,'' Harbaugh said. And Smith has already said he will be on the field to face the Packers.
''Well, he's told me he's ready, and he's ready to go, and that's enough for me,'' Fangio said. ''He's a leader both by example and verbally, and more so by example. He plays with a tenacity and an effort level that's second to none. And it's just contagious to everybody.''
Not that opposing coaches need to be told what they have in store seeing Smith. And certainly not Packers coach Mike McCarthy, whose Packers lost 30-22 in the season opener against San Francisco in September at Lambeau Field.
''Justin Smith's a very good football player,'' McCarthy said. ''And we're preparing for him to play. We've gone back far enough, they've got plenty of film on him, and make sure we're ready.''
The Cardinals regularly pounded the ball toward Smith's spot when he was out for the regular-season finale Dec. 30.
''He's a great leader not only for our defense but for our whole team,'' left tackle Joe Staley said. ''It's going to be big having him back out there.''
No matter that Smith doesn't own the flashy numbers or statistics of the NFL's more well-known defensive stars, some on his team. Smith, who spent his first seven NFL seasons with Cincinnati before joining the 49ers as a free agent in 2008, was picked as a starter for this year's Pro Bowl.
And he is the league's top tackler among defensive linemen since 2001 with 792.
''We need Justin,'' Brooks said. ''It changes the whole attitude of the defense.''
Notes: Harbaugh has yet to announce his starting kicker - newly signed Billy Cundiff or struggling veteran David Akers. ''No, not one that we're ready to announce yet,'' Harbaugh said. When asked if it might come down to 90 minutes before kickoff when inactives are named, the coach said, ''that's possible.''... Harbaugh said Candlestick Park received new turf several weeks ago. ''I thought it was OK,'' he said. ''It's not like it is in September. Most grass fields tend not to be as lush in the winter months.''
---
Online: http://pro32.ap.org/poll and http://twitter.com/AP-NFL
---
---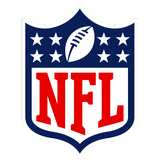 Get more from National Football League
Follow your favorites to get information about games, news and more
---