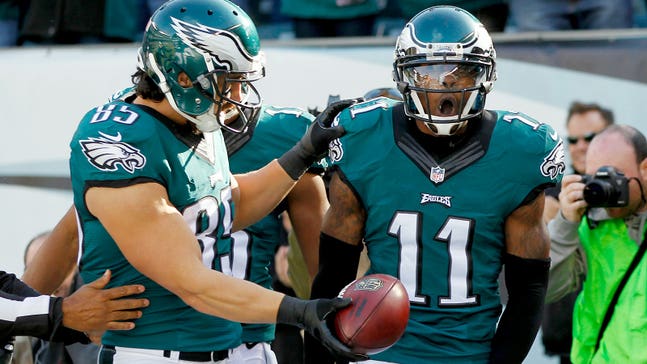 Josh Huff has become a film rat in preparation for second year jump
Published
May. 8, 2015 12:12 p.m. EDT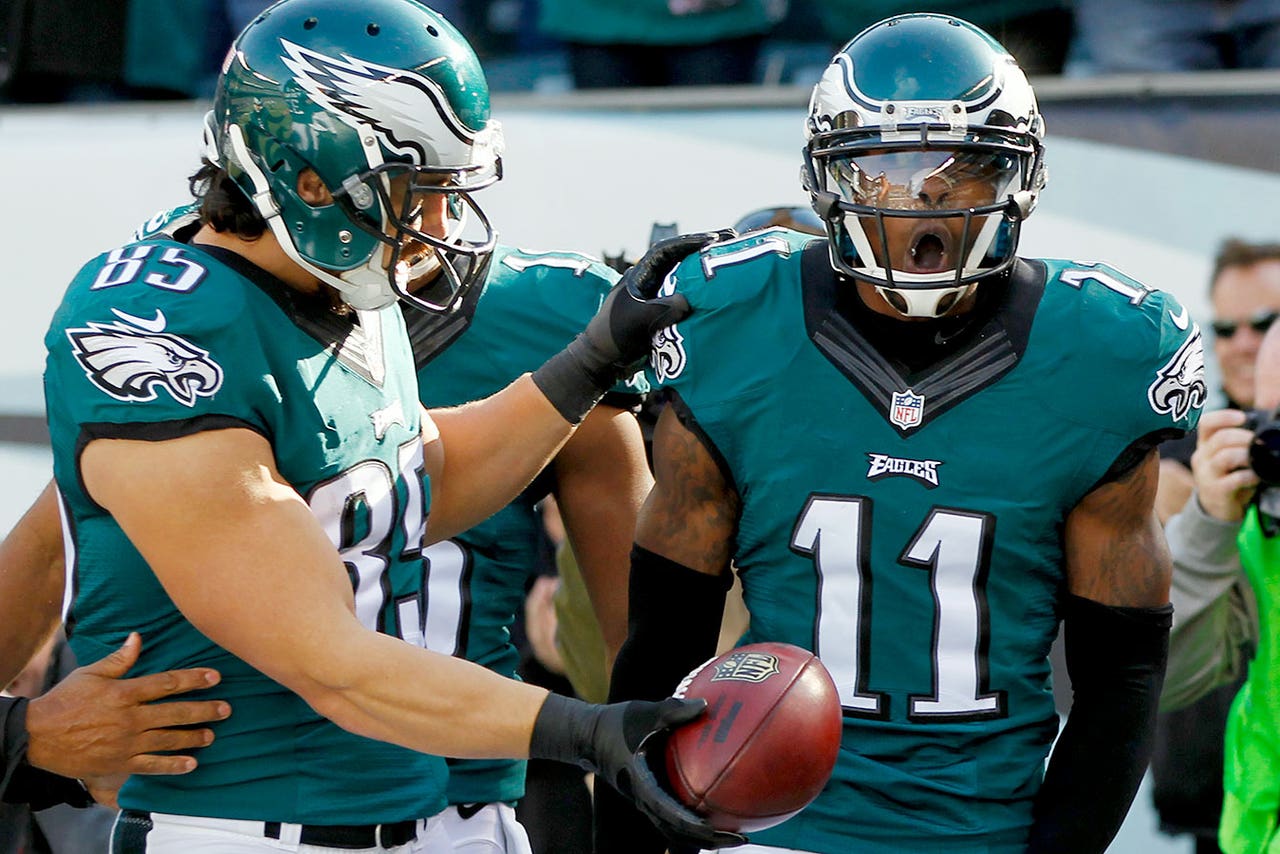 It often takes wide receivers one or two seasons in the NFL before they maximize their pro potential. With new offensive schemes, concepts, a faster paced game and a new quarterback, this is to be expected. For second year wide receiver Josh Huff, he already feels a change as he prepares for the start of the 2015 season.
"It's different now for me," Huff said in an interview with Dave Spadaro of Eagles.com. "Totally different. I feel like I've been around some. I know what to expect."
This year, Huff is hoping that he won't have to deal with another nagging injury like the one that set him back in 2014 when he injured his shoulder in the preseason against the Chicago Bears.
Huff's perspective has changed and he's more willing to accept an occasional bump in the road that may come along from time to time.
"Ninety percent of it is going to be mental," Huff said. "Just because I have those up-and-down games where things don't go your way and you face adversity, it's how you bounce back from that. Learn from your mistakes. That's what I did in the offseason. I learned from my rookie mistakes. I'm looking forward to doing better than I did last year."
In an effort to improve, Huff has spent more time offseason watching and studying game tape. One thing that Huff is certainly not short on is confidence.
"I just know that when I have the ball in my hands, I'm going to make the most of the opportunity," he said. "I know that when I have the ball in my hands, I'm one of the better receivers in the game.
"This is a chance to show the coaches how far we've grown and the leadership that we can take going on to the next level and I think I've shown that so far in how much I've matured. I'm willing to help guys who don't quite get it. I was in those shoes last year. That's my main thing, to show the coaches how much I've grown on the field and off the field as a leader."
Although the Eagles used their first-round pick on USC wide receiver Nelson Agholor, Huff has a great shot to earn significant playing time in 2015. He has a leg up on Agholor based on his familiarity within the offense. He can also compete against Jordan Matthews and Riley Cooper for a chance to start at split end in Chip Kelly's scheme.
(h/t Philadelphia Eagles)
Photo Credit: Rich Shultz/Getty Images
---
---