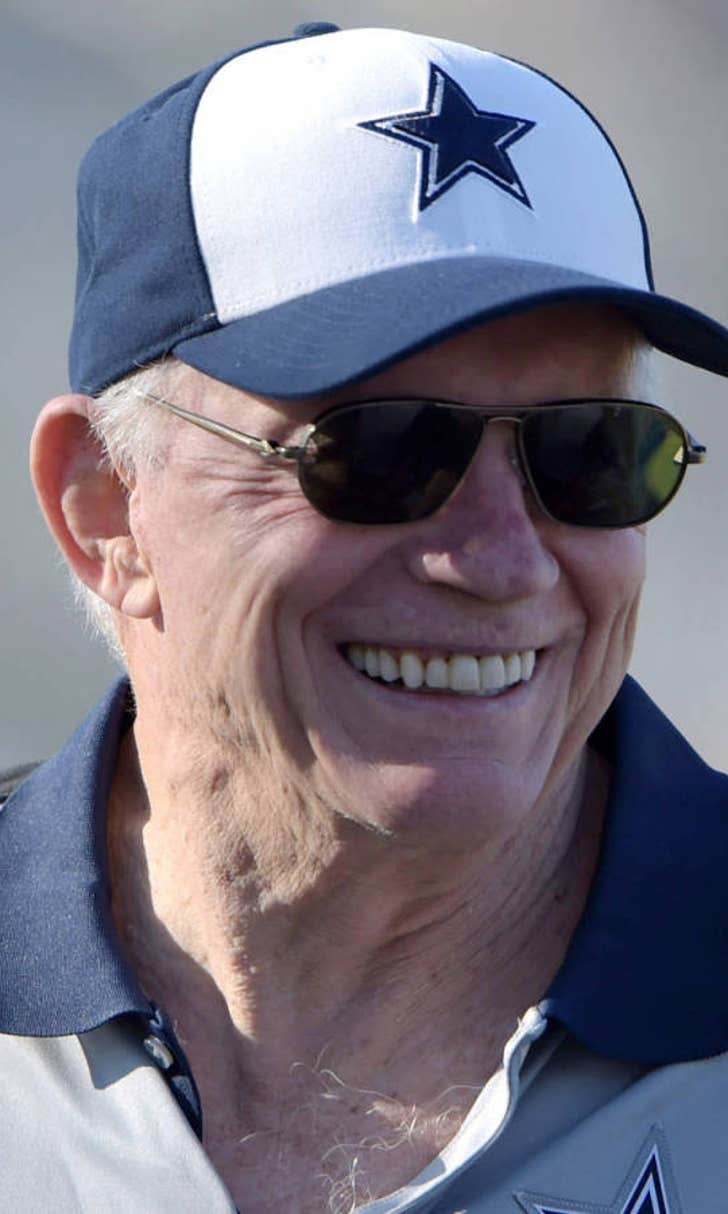 Jerry Jones' comments on Los Angeles tell us nothing
BY foxsports • August 18, 2015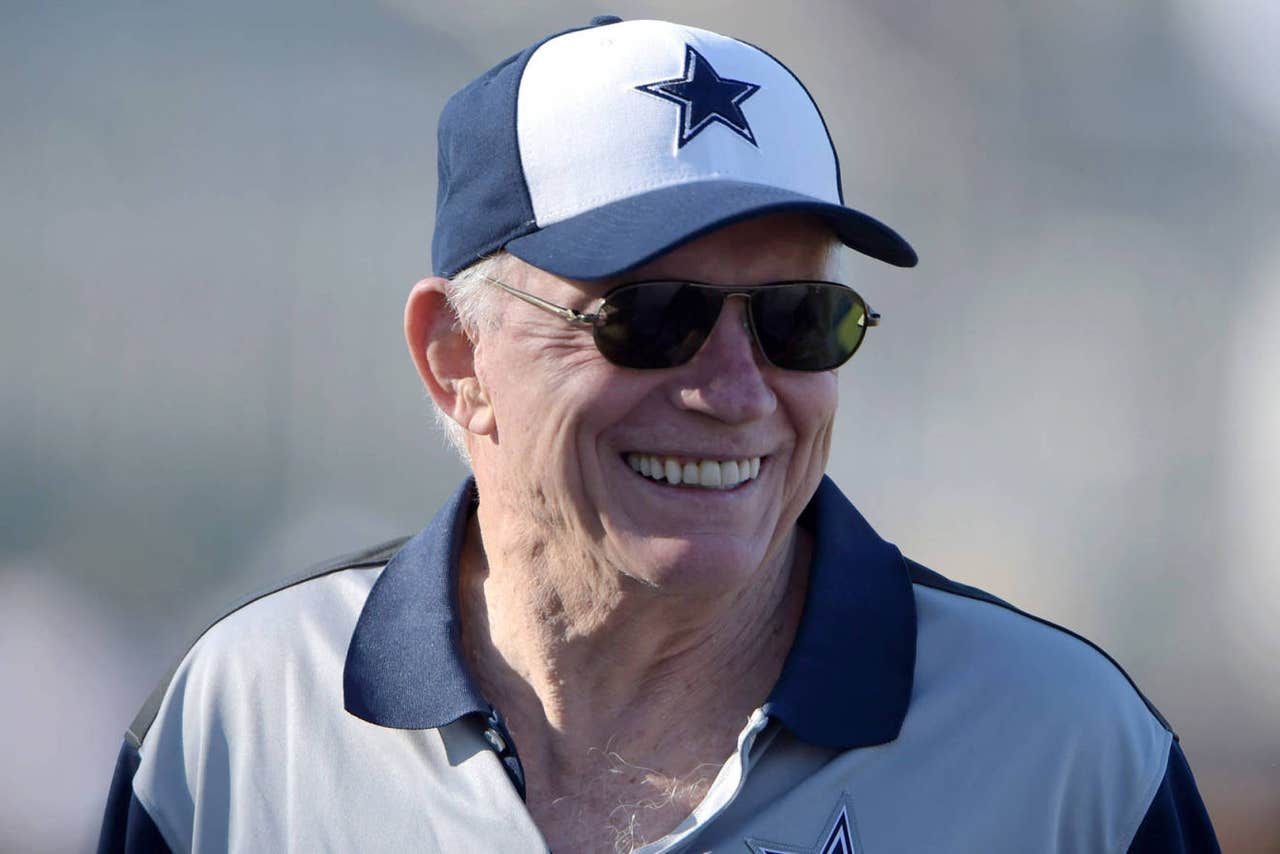 By Christopher Hansen
Dallas Cowboys owner Jerry Jones is one of the most powerful in the league, so when he speaks about something like the future of the NFL in Los Angeles, people listen. Jones spoke Monday after watching his team practice in Southern California against the St. Louis Rams—one of the teams trying to move—with their owner Stan Kroenke.
Steve Wyche of NFL.com reported that Jones stopped short of saying he supported the Rams' relocation to Inglewood, Calif., but he came close. Maybe that's the truth, but we shouldn't read too much into Jones' comments because at this time last year, he was doing the exact same thing.
The Oakland Raiders went to Oxnard, Calif. to scrimmage with the Cowboys in 2014. Jones watched practice with Oakland Raiders owner Mark Davis and Hollywood agent Michael Ovitz, who was a huge proponent of the Carson, Calif. site to bring the NFL back to Los Angeles in 1990s.
In the months since that meeting, Davis signed on to the Carson site in an unlikely alliance with the San Diego Chargers to compete with Kroenke's plan. The belief is that NFL owners will decide which plan to support at some point this year.
So which plan does Jones really support? He's not really saying.
"I'm a real fan of Stan Kroenke," Jones said, via Wyche. "I'm really a fan of Los Angeles and having the NFL have a major posture relative to the sports scene in Los Angeles.
"Stan is outstanding. He's been outstanding in the NFL and he's the kind of people you want to be with."
That's not exactly an endorsement of Kroenke's project. It could be, but it could just as easily be Jones saying to Stan, I like you, but I like the other plan.
It's worth noting that Jones was a long-time friend of Raiders' owner Al Davis and he is a kind of mentor for Mark. When his the iconic owner of the Raiders died, he didn't have many allies in the league, so Jones was Mark's lifeline. Jones has also done business deals with Kroenke outside of football.
"The main thing is Los Angeles needs the very best, the very best we can put in Los Angeles, so that's the big issue," Jones said.
What exactly Jones is trying to say here is unclear. Stan Kroenke is outstanding and Los Angeles deserves the best, but that really doesn't tell us anything.
Jones was nostalgic about Ovitz's stadium model in 2014, per Jason La Canfora of CBS Sports. La Canfora asked Jones if the model would still serve as a viable option for a team in Los Angeles.
"It would make a beautiful stadium," Jones said, outright beaming. "Yes it would."
The reality is that no one quite knows what is going to happen, not even the owners. As Sam Farmer of the Los Angeles Times has said on multiple occasions, there is likely to be some kind of grand bargain. That's because the ownership is likely to be split on which plan is best, so it will never be put to a vote. 
"It comes down to lobbying and politics," Jim Thomas of the St. Louis Post-Dispatch said on a radio show Monday. "I've talked to several people…No one thinks Stan comes close to meeting the relocation guidelines."
For all we know, Kroenke was lobbying for Jones' support. He'll need owners like Jones on his side if the NFL lets Kroenke move the Rams without meeting relocation guidelines and despite St. Louis having the most viable stadium proposal of the three cities trying to keep their team.
If the NFL plans to use Inglewood to get the city of San Diego and Oakland to commit millions in taxpayer dollars to stadium projects, they can't afford any criticism outside of St. Louis, especially from powerful owners.
So don't read much into Jones' comments about Los Angeles. We don't really know where he stands and it would be a mistake to read into his comments beyond face value.
More from The Sports Daily:
---
---