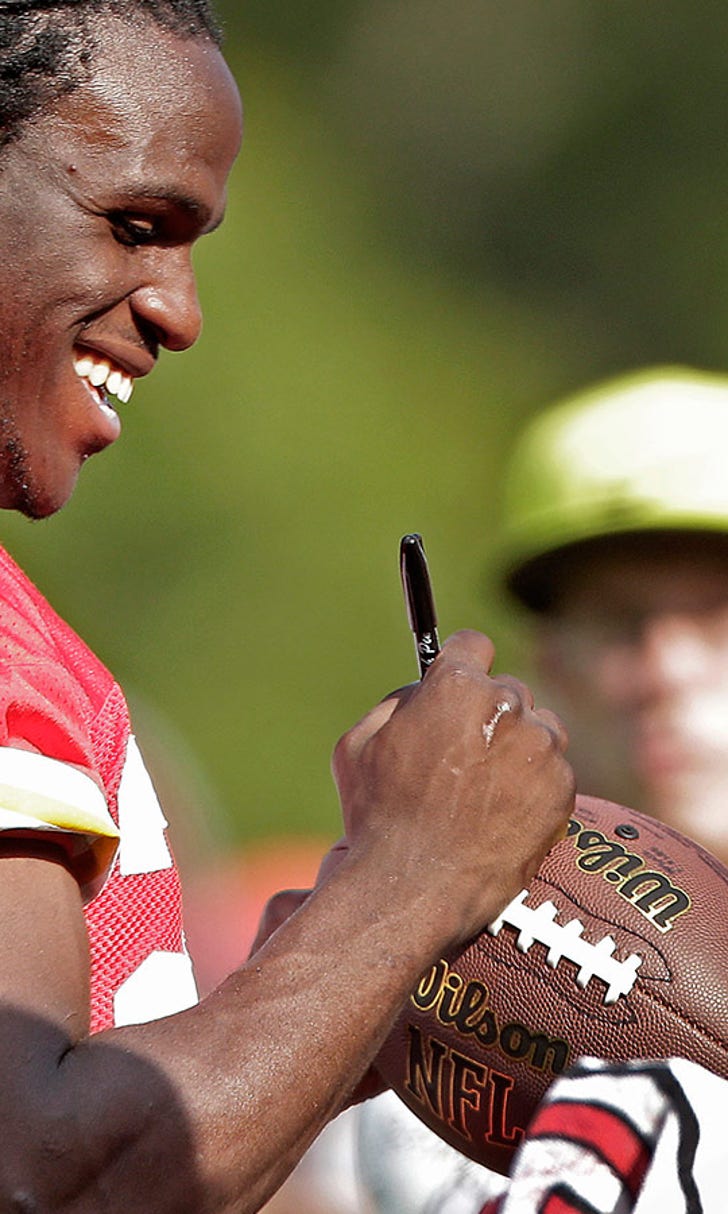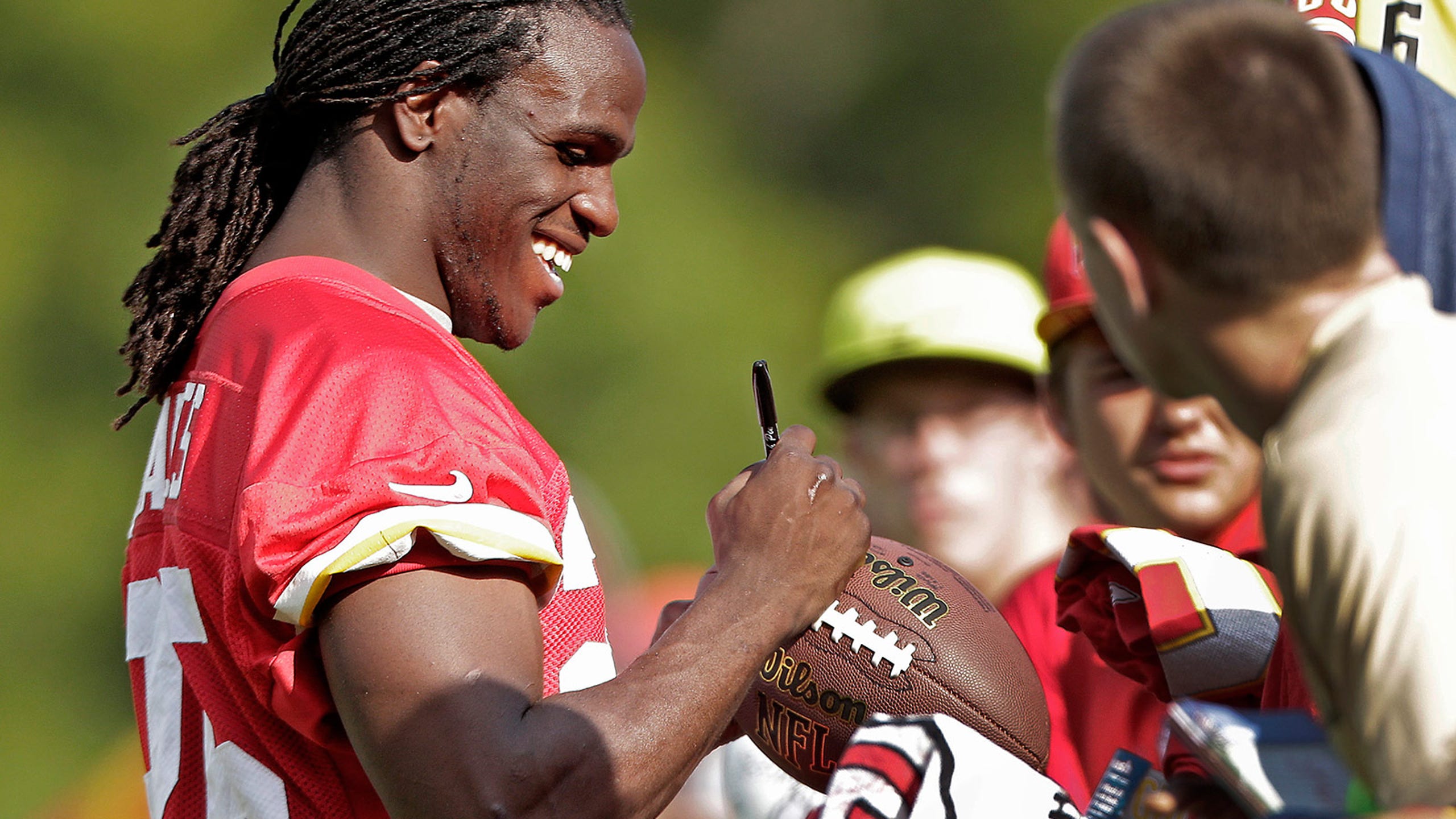 Jamaal Charles delivers a moving athlete oath at Special Olympics
BY foxsports • July 28, 2015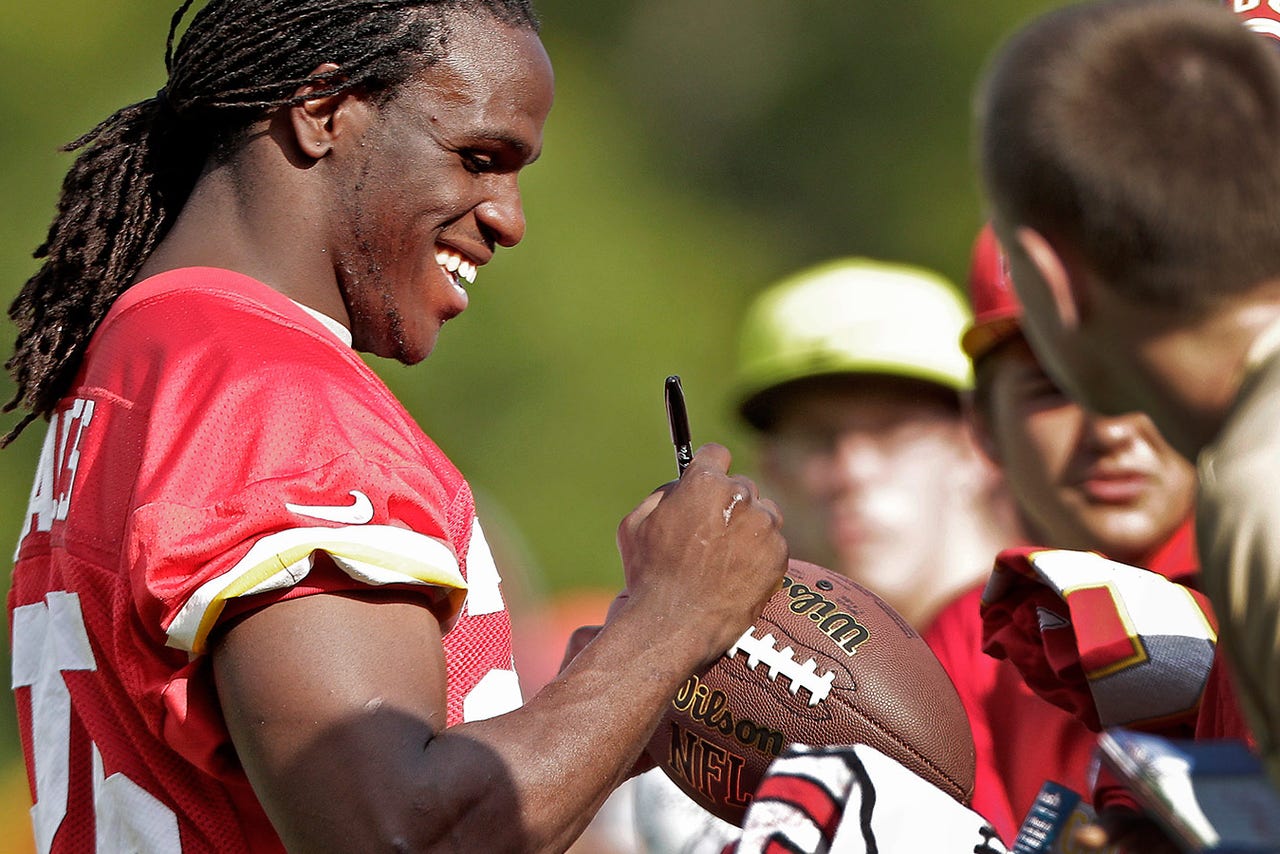 The Special Olympics provided Jamaal Charles with an avenue to pursue his athletic dreams.
He's an NFL superstar now. But the Chiefs running back wanted current competitors to know his story when he helped kick the games off from Los Angeles on Saturday night.
"When I was a boy, I had trouble reading," he said before delivering the athlete oath. "I found out I had a learning disability. People made fun of me. They said I would never go anywhere. But I learned I can fly. 
Charles added: "When I was 10 years old, I had the chance to compete in the Special Olympics. That's right — the Special Olympics gave me my first chance to discover a talent I did not know I had."
You can watch the speech in its entirety below. Charles has done amazing things on the football field, but this speech might truly be his crowning achievement.
---
---