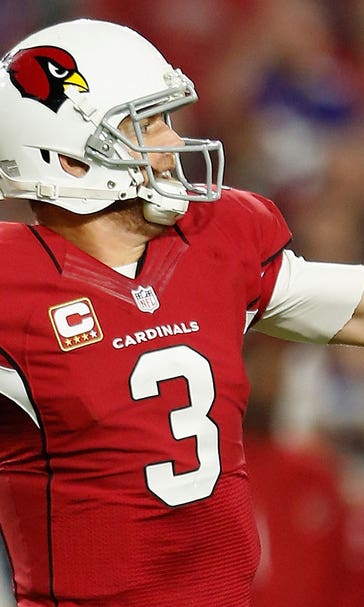 How much do Cardinals fans love that Carson Palmer trade now?
December 28, 2015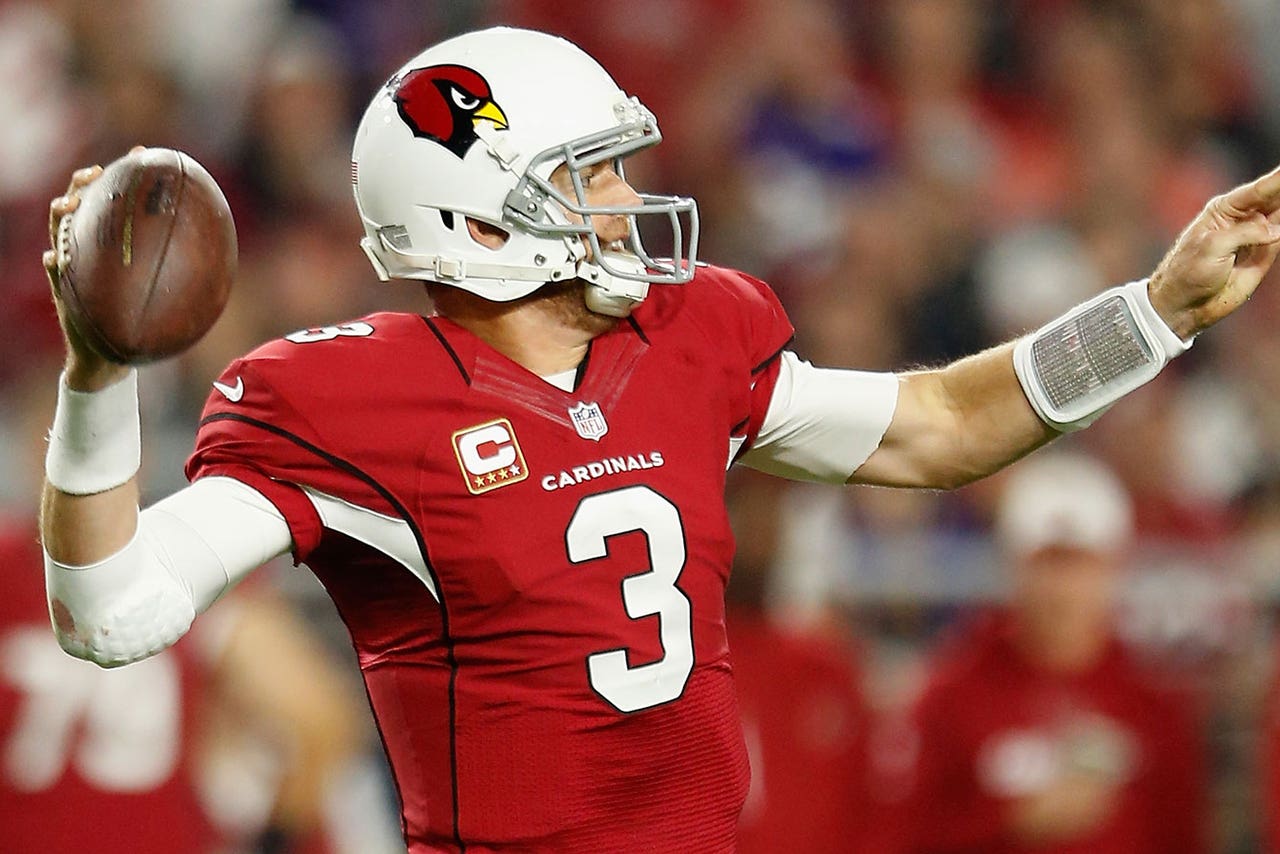 Week 16 served as a friendly reminder that the NFC is not just Carolina's conference to lose, as the Panthers saw their perfect season ended in Atlanta while the Arizona Cardinals smoked the Green Bay Packers to move to 13-2 and lock up a first-round bye.
Arizona quarterback Carson Palmer threw for 265 yards and two touchdowns (one INT) against the Packers, and the fact it was one of his least productive games of the season illustrates how great he's been for the Cards. Palmer is completing almost 65 percent of his passes on the year with 34 touchdowns to only 10 interceptions, and he ranks first in the NFL in yards per attempt (8.87). He's a major reason why Arizona might be the NFC's most dangerous team.
Seeing Palmer shine like this at age 36 underscores the incredible deal Arizona struck to get Palmer that most have forgotten about but has turned out to alter the Super Bowl landscape only two years later. How much are Cardinals fans loving that trade today?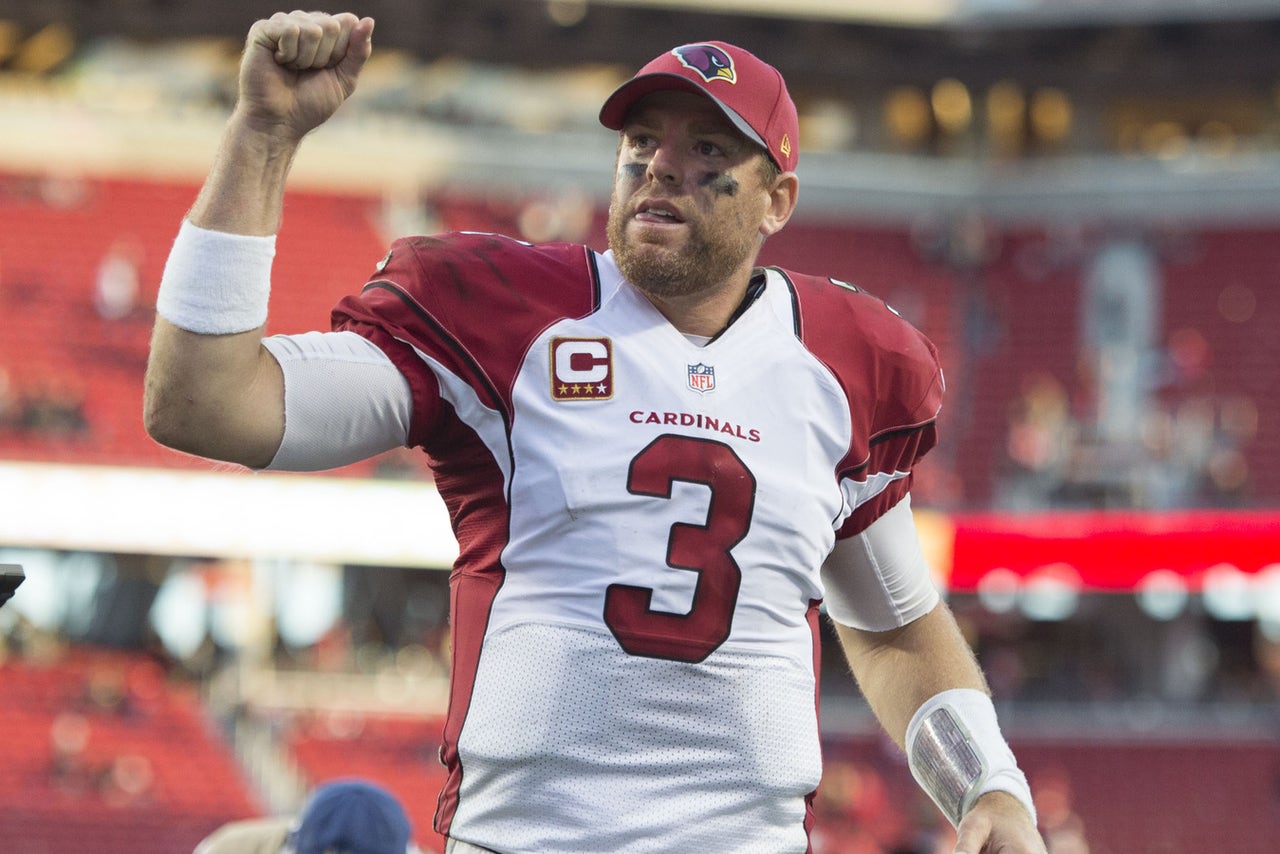 If you don't recall, in the spring of 2013 Palmer hit a snag in contract negotiations with the Oakland Raiders. Palmer felt low-balled by a contract offer he said included zero guarantees and that represented a deal his agent would "never" advise him to sign.
The Raiders were coming off a 2-14 season and didn't want to pay Palmer $13 million to hold up a rebuild, and they had just completed a trade with Seattle to bring them Matt Flynn. Oakland felt confident in its quarterback options and decided the time was right to move on.
Enter Arizona, which only three months earlier hired new coach Bruce Arians and lured him, in part, by promising there was no such rebuild happening in Arizona. So the Cards got with the Raiders and worked out this steal of a deal:
Arizona gets: Palmer; Oakland's seventh-round pick in the 2013 draft (No. 219).
Oakland gets: Arizona's sixth-round pick in the 2013 draft (No. 176); a conditional seventh-round pick in 2014.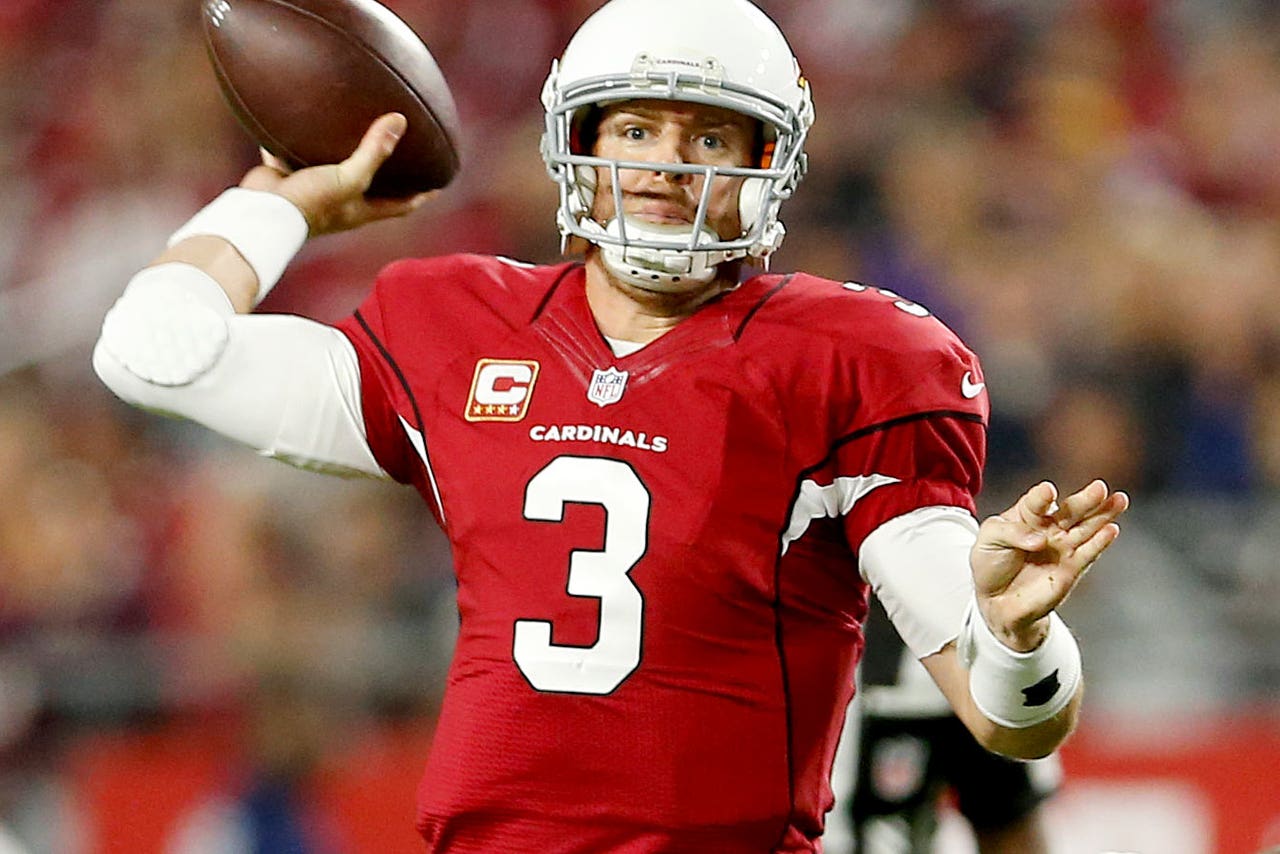 Yep, that's the whole deal. The Cardinals ended up taking tight end D.C. Jefferson from Rutgers with the seventh-round pick (he appeared in four games in 2013 before being released and is currently not with a team), and Oakland flipped the sixth-round pick to Houston, which took offensive tackle David Quessenberry from San Jose State.
Oakland clearly "lost" this deal, as Palmer turned into one of the top QBs in the NFL in 2015, but it's not really fair to say the Raiders "blew" the trade. Two reasons: 
1) They made a clear choice to dump the $13 million they owed Palmer and continue a rebuild knowing full well Palmer could go to Arizona and be at least a productive QB if not a very good one. It's not like they made this deal thinking they were improving the team for 2013.
2) They also got two sixth-round picks back from Houston when they flipped the pick they received in the Palmer deal, and those two picks turned into running back Latavius Murray (1,035 yards and six TDs this year) and tight end Mychal Rivera (has played in 47 games over the last three years, catching 126 passes and nine TDs).
But still, from Arizona's perspective the trade was a massive win. For virtually nothing off the Cardinals' plate, they got one of the top QBs in the NFL this season and a legitimate shot to win a Super Bowl.
Teddy Mitrosilis works in social content development at FOX Sports Digital. Follow him on Twitter @TMitrosilis and email him at tmitrosilis@gmail.com.
---
---