4 reasons the Cardinals are the NFC's most dangerous team
The 14-1 Carolina Panthers may end up with home field locked up through the NFC playoffs, but it won't be a cake walk for them to get to Levi's Stadium.
Carolina's chief competition may come from the Arizona Cardinals (13-2), who are quietly having an amazing season without much hype at all. After yesterday's 38-8 walloping of the Packers, the Cardinals have won nine in a row — the franchise's longest since the 1948 Chicago Cardinals won 10 in a row.
Here are four reasons why the Cardinals may be the most dangerous team in the NFC.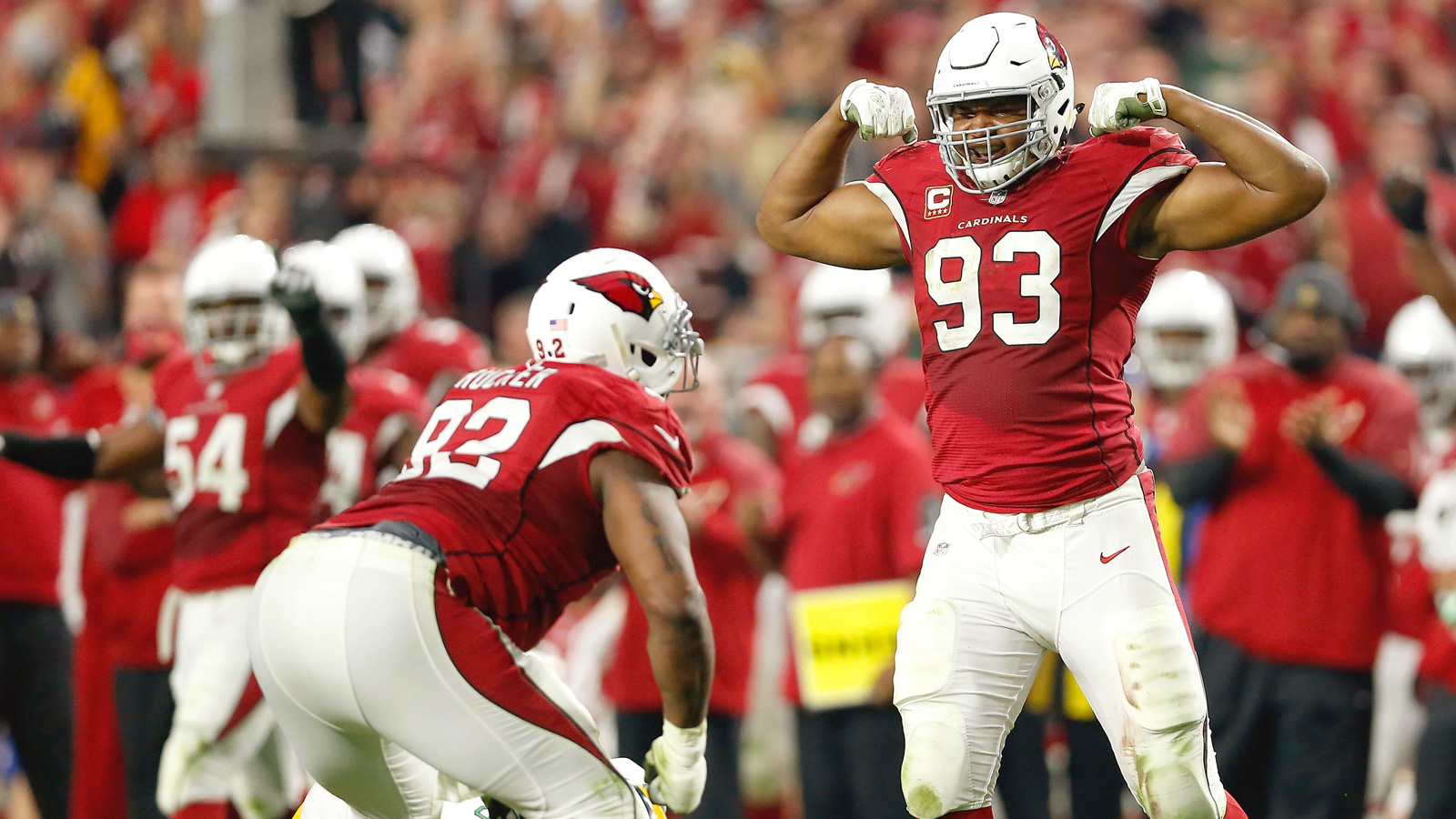 Carson Palmer
Last season the Cardinals went 2-4 after a 9-1 start — a collapse coach Bruce Arians blamed on the devastation at the quarterback spot — before losing a wild-card game at Carolina. Losing Palmer was critical.
Palmer is now 29-8 as the Cardinals' starter, so as long as he stays healthy, the Cardinals will have a great chance to win a potential NFC title game at Carolina.
With all the MVP chatter surrounding Cam Newtown and Tom Brady, it's easy to forget Palmer has nine games with 300-or-more yards, 34 touchdowns and just 10 interceptions.
The defense
You wouldn't know the Cardinals were missing Tyrann Mathieu, who is out for the year with an ACL tear, against the Packers on Sunday. Their defense hit Aaron Rodgers all day, sacking him nine times, and ultimately made head coach Mike McCarthy pull his starting quarterback when the game got out of hand. The nine sacks were the most for the Cardinals since they had 10 against Philadelphia on Dec. 7, 1986, two years before the franchise moved to Arizona.
This isn't anything new this season. The Cardinals are ranked fifth in overall defense, allowing just under 320 yards per game. The Cardinals are second only to Carolina (36) with 33 takeaways this season.
Deone Bucannon, a converted safety who plays all over the defense is the team's leading tackler, and the acquisition of 14-year pro Dwight Freeney has paid big dividends. Freeney, with his seven sacks, leads the team.
Running game not to be deterred
Injuries to Andre Ellington and Chris Johnson were supposed to derail the Cardinals' running game. Thanks to another Johnson, that hasn't happened.
After Chris Johnson, who was one of this year's best surprises, fractured his left tibia against San Francisco on Nov. 29, he left the job to David Johnson, a third-round pick out of Northern Iowa. The rookie is averaging 4.9 yards per carry in his four starts and rushed for 187 yards and three touchdowns in a 40-17 win over Philadelphia two weeks ago that gave the Cardinals the NFC West title.
Though he managed only 49 yards on the ground against Green Bay, he added 88 yards receiving. Ellington also returned to the lineup on Sunday, adding 40 yards on seven carries.
This team has depth everywhere.
Triple threat at wide receiver
It's not just Larry Fitzgerald's show anymore. Michael Floyd caught six passes for 111 yards against Green Bay and the Cardinals offense is averaging a league-best 420 yards per game.
Fitzgerald has a team-best 103 catches, 1,160 yards and eight receiving touchdowns, but Floyd, who was hurt at the start of the year, has given the Cardinals another big target and 833 yards on 51 catches, plus six touchdowns.
Speedster John Brown (61 catches, 958 yards, seven touchdowns) has given Palmer a down-field threat to take the tops off defenses.
All in all, the Cardinals will be tough to stop in the NFC playoffs.
James Parziale is an NFL editor at FOXSports.com. You can tell him how much you love him or hate him on Twitter.