National Football League
National Football League
Holliday returns punt, kickoff for TDs vs. Ravens
Published
Jan. 13, 2013 4:25 a.m. ET

The shortest player in the league turned in the biggest performance for the Denver Broncos.
And yet Trindon Holliday's record day still couldn't help his team beat the Ravens.
Holliday went 90 yards running back a punt the first time Denver touched the ball against Baltimore on Saturday. Then he returned the second-half kickoff 104 yards to become the first player to score on a kick and punt return in the same playoff game.
But the Broncos blew a late lead and lost 38-35 in double overtime in the divisional-round game.
And that overshadowed any accomplishment - big time.
''Oh, man, it was tough,'' Holliday said of walking off the field, knowing the season was over even though he returned two kicks for scores. ''It was tough to see that happen.''
The 5-foot-5 Holliday gained 248 yards on returns, the most in a postseason game. It also earned a healthy dose of respect from Ravens coach John Harbaugh, who's seen enough of Holliday to last quite a while.
''It was painful,'' Harbaugh said. ''We just didn't cover very well and they just blocked it really well and this guy, Trindon Holliday, he's a really great player. I've never seen anything like that.''
On his punt return, Holliday was barely touched as he sprinted down the right side of the field to the end zone, where a host of Broncos ran to greet him. Former Ravens returner Jermaine Lewis held the playoff punt return record of 88 yards against Pittsburgh on Jan. 20, 2002.
Holliday opened the second half by fielding the kick in the end zone, cutting left, slipping out of Chykie Brown's tackle and was on his way. On the sideline, Peyton Manning hopped up and down with every step Holliday took toward the end zone.
As soon as Holliday crossed the goal line, he spiked the football with authority and then posed for the cameras.
The previous record for a kickoff return was 102 yards by Atlanta's Eric Weems in 2010.
With those 248 return yards, Holliday surpassed the mark shared by Andre Coleman of San Diego on Jan. 29, 1995, in the Super Bowl, and Desmond Howard of Green Bay on Jan. 26, 1997, also in the Super Bowl. Each had 244 total return yards, and Howard was the MVP of that Super Bowl.
Holliday was assigned to the Broncos through waivers when he was let go by Houston in October.
A former track star at LSU, Holliday returned a kickoff 105 yards for a score at Cincinnati. The next week he scored on a punt return at Carolina.
Holliday sat out the final game of the regular season with an ankle injury. The time off did wonders and he returned to practice this week.
---
Online: http://pro32.ap.org/poll and http://twitter.com/AP-NFL
---
---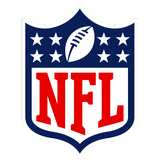 Get more from National Football League
Follow your favorites to get information about games, news and more
---