National Football League
National Football League
Green Bay's new and improved OL gets biggest test
Published
Jan. 10, 2013 8:53 a.m. ET

Milk bottles in carnival games are meant to be knocked down.
MVP quarterbacks are not.
Green Bay's offensive line has had its hands full this season as it has tried, often unsuccessfully, to keep Aaron Rodgers from looking like a tackling dummy, and it doesn't figure to get any easier in Saturday night's NFC divisional game in San Francisco.
The 49ers' front seven is one of the most brutish in the NFL, and just the sight of Aldon Smith or Justin Smith is enough to make a quarterback wince.
''It's going to be key for us to play our best here to date,'' Packers left guard T.J. Lang said. ''We understand that it's going to be up to us to keep Aaron clean, let him make some plays back there in the pocket. That's going to be a huge factor in how this game turns out.''
Rodgers is the Packers' most precious commodity, the reigning league MVP and one of the finest quarterbacks of his generation. The Packers (12-5) will only go as far as he takes them, so keeping him upright is a priority. Yet Rodgers was sacked an NFL-high 51 times during the regular season.
That's almost twice as many sacks as New England's Tom Brady took (27), and 30 more than Denver's Peyton Manning.
But that number, ugly as it may be, doesn't quite tell the whole story.
''Is it something that they're proud of? No. Of course not,'' offensive line coach James Campen said. ''I'll just say this, those guys have made a lot of improvements and corrected the mistakes that got to those situations of giving up a sack or having a bad run. There's a lot of things that you could say, `Well, there's 51 sacks.' But does that mean they're a bad line? Absolutely not, because there's a lot of other things that can factor into that.''
Part of what makes Rodgers so special is his ability to turn a broken play into a big gain, getting outside the pocket and waiting until he finds an open man, throwing on the run.
It's resulted in countless dazzling plays and left many a defensive player shaking his head in wonder as he trudges down the field for the next snap.
But it also can leave Rodgers vulnerable. The more time he takes, the more chances a lineman or linebacker has to chase him down.
''Your mentality when you're blocking for him is make sure you stay engaged. You can't have a time clock in your head, thinking the ball might be gone,'' Lang said. ''You've got to stay locked up with those guys, match their effort. As long as they're moving, you're moving to try and stay in front of them. Whenever we do that, we give Aaron some time, he tends to make a lot of big plays. That's definitely something that we work on a lot and we try to make sure we're good at.''
But the bigger challenge in protecting Rodgers - this season, at least - has been consistency.
Or a lack of it.
With a new center in Jeff Saturday and Marshall Newhouse in his first season as the full-time starter at left tackle, the Packers were clearly out of sync early on. Rodgers was sacked 16 times in the first three games, and 21 times through the first five.
No coincidence the Packers began the season 2-3.
Just as the line found its rhythm, right tackle Bryan Bulaga was lost to a season-ending hip injury on Nov 4. Over the next six weeks, the Packers would use four different starting combinations on the offensive line, including rookie free agent Don Barclay at right guard.
''It's a hard thing to do,'' right guard Josh Sitton said. ''I had to do it as a rookie, be the sixth man on the O-line, and having to come in and not knowing you're going to be in, not knowing when you're going to play and then finally getting your chance, it's a tough thing to do.''
And yet, the Packers have found stability among the chaos.
Evan Dietrich-Smith, whom Rodgers has been touting as the Packers' future center, replaced Saturday in the starting lineup Dec. 23, and it looks as if he's been playing the position for years. He's a little faster and a lot more physical, and having that anchor up front sets the tone for the rest of the line.
Barclay has had some growing pains - he struggled in the regular-season finale in Minnesota - but has grown with each week, and he's drawn rave reviews from everyone from Rodgers to coach Mike McCarthy.
''He's given us some stability there,'' Rodgers said. ''We still want him to get off to a good start every week, but you worry less and less about Don every week, and that's a tribute to how he's played and how he's prepared.''
The line's improvement is evident in the entire offense. Yes, Rodgers was sacked five times in that regular-season finale. But even with that, he was taken down only 14 times over the last five weeks. He was sacked three times in last weekend's wild-card win.
The running game, which depends on a stout offensive line, has taken off, too.
''We've been playing some good football the last couple of weeks,'' Lang said. ''We continue to grow with the guys we've got in there now. We feel confident next to each other.
''We definitely know that this week's going to be a huge challenge for us,'' he added. ''But I think we're ready for that challenge and we're excited about it.''
---
Online: http://pro32.ap.org/poll and http://twitter.com/AP-NFL
---
---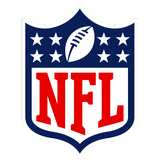 Get more from National Football League
Follow your favorites to get information about games, news and more
---