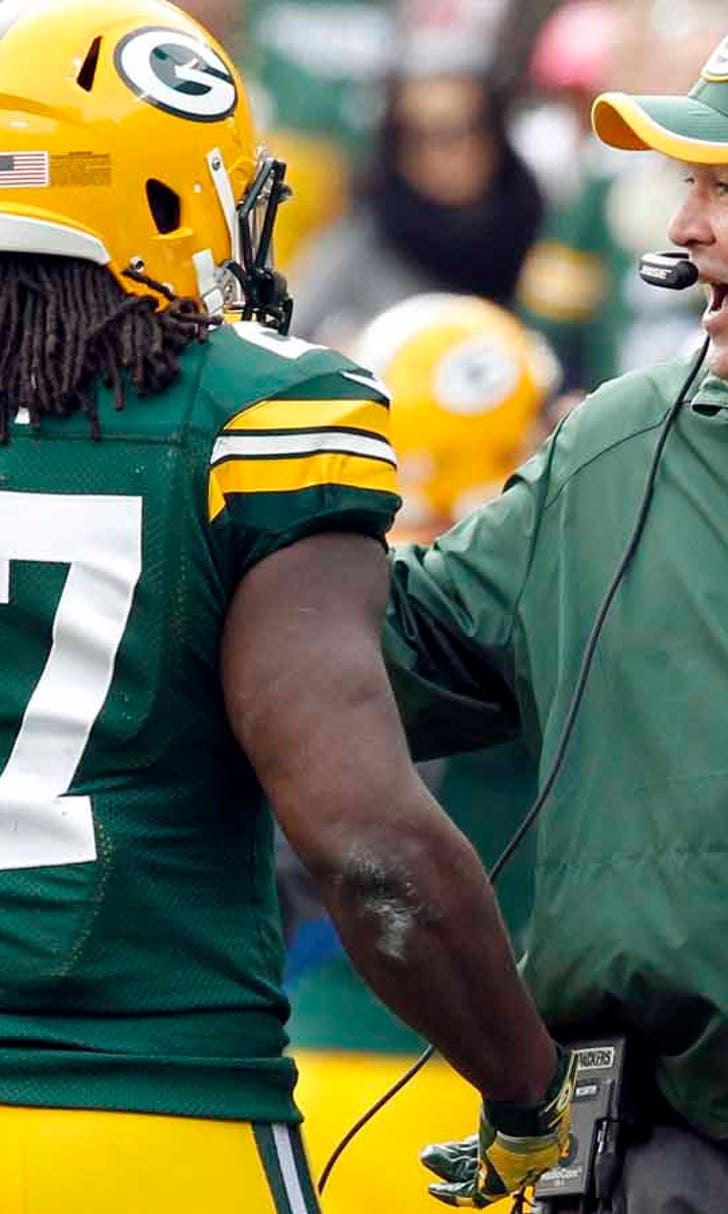 Green Bay Packers need 1,100 yards out of RB Eddie Lacy again
BY foxsports • June 12, 2015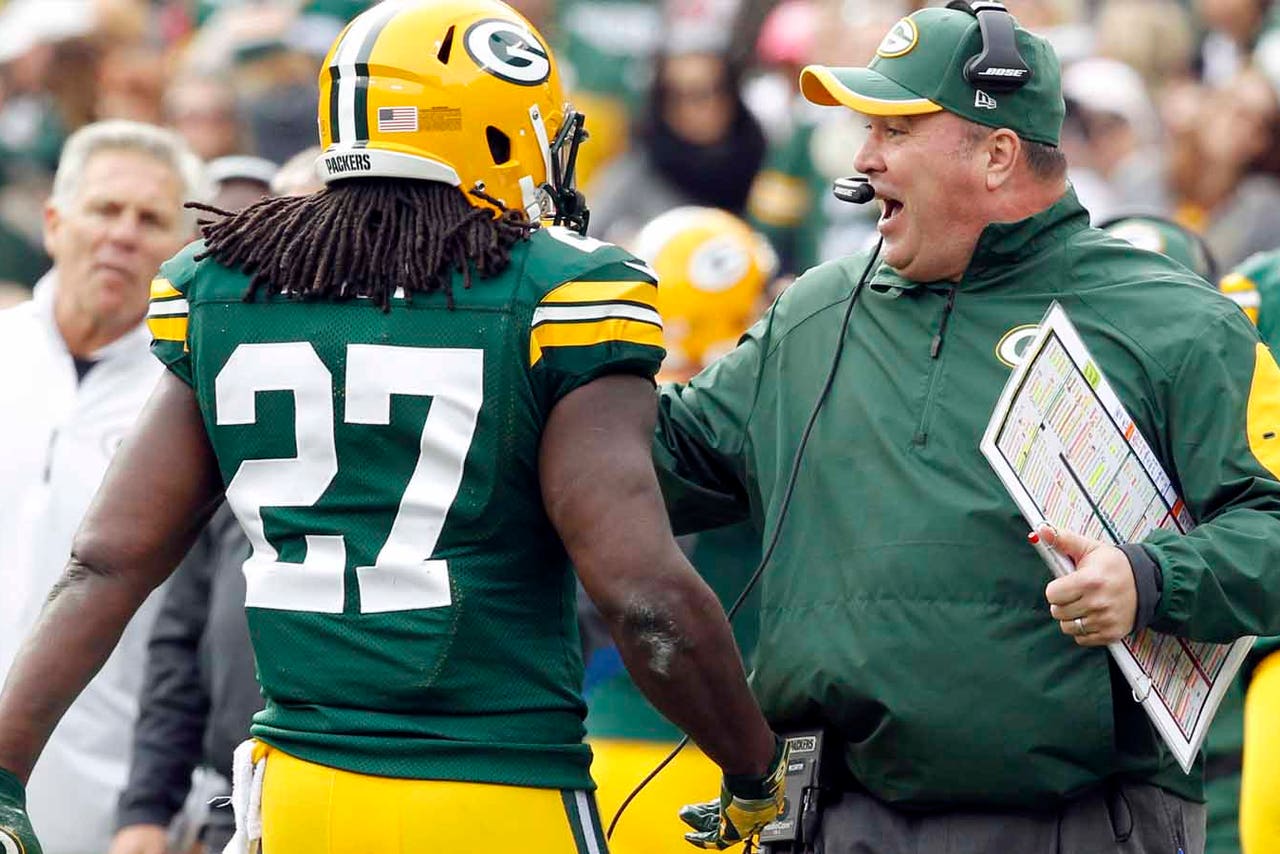 The Green Bay Packers are taking a calculated approach to the 2015 season. For the offense to operate at optimal efficiency, methodical quarterback Aaron Rodgers figures the Packers will need at least another 1,100 rushing yards out of running back Eddie Lacy, according to ESPN's Rob Demovsky.
"In order to elongate his career, we're going to continue to keep him at that 20-touches-a-game mark," Rodgers told ESPN. "But he's been averaging over 4 [yards] a clip, and that's going to put him at that 1,100 to 1,200 yards for the year."
Lacy reached 1,178 yards and made the Pro Bowl as a rookie in 2013. Then, last season, he followed up an awesome first-year performance with 1,139 yards. Lacy has scored 20 rushing touchdowns in two NFL seasons and is emerging as a threat to catch the ball out of the backfield with 42 receptions for 427 yards and four scores in 2014.
So long as Rodgers remains the dominant quarterback he's been, Lacy is confident he'll hit 1,100-yard rushing mark for a third-consecutive year in 2015.
"I don't think there's any reason why we shouldn't as long as we make a commitment to get a certain amount of runs," Lacy said, per ESPN. "With the threat of Aaron throwing the ball, it opens it up for us, and there's no reason we shouldn't."
Look across the NFL, and you won't find a more lethal QB-RB combination than the one Green Bay currently boasts in its offensive backfield.
(h/t ESPN)
Photo Credit: Mike Roemer/Contract Photographer
---
---