National Football League
National Football League
Goodell won't keep Parcells from Saints
Published
Apr. 2, 2012 1:00 a.m. ET

While NFL Commissioner Roger Goodell is deciding on punishment for players and listening to appeals in the Saints' bounty case, he says he won't stand in the way if New Orleans asks Bill Parcells to take over as interim coach.
''That's their decision. They need to make those decisions and we'll move forward,'' Goodell said Monday at the opening of an NFL pop-up store featuring new team apparel. ''Bill's a great coach, and I'm sure will add a lot of personality and intrigue. And he's as competitive as they get so I'm sure he'll do a good job.''
Before the Saints pick someone to run the team this year, Goodell still has to rule on coach Sean Payton's appeal of his season-long suspension, along with the appeals of shorter suspensions to assistant coach Joe Vitt and general manager Mickey Loomis and penalties handed down to the team.
Goodell expects to hear the appeals this week, and hopes to making a ruling shortly thereafter.
''Part of it depends exactly when the appeal is going to be, and second of all what information comes up in the appeal,'' said Goodell, who has met with Payton twice before the appeal was filed.
Meanwhile, league officials were meeting with NFL Players' Association representatives Monday about penalties involving players who took part in the bounty program.
The union has asked the NFL to provide it with all the information from the league's investigation that revealed 22 to 27 defensive players were part of the Saints' pay-for-pain bounty pool. The pool awarded thousands of dollars in cash bonuses from 2009-11 for vicious hits that knocked targeted opponents out of games.
One example, according to the league: Linebacker Jonathan Vilma offered $10,000 to any New Orleans player who sidelined Minnesota Vikings quarterback Brett Favre during the 2010 NFC championship game.
Goodell said the league has given the NFLPA two confidential reports on the investigation.
''I think we all need to move forward,'' he said. ''We've been open about what we've been able to find. We released it publicly.''
The commissioner said he's hopeful the NFLPA will have a recommendation soon after meeting with league officials.
The results of the appeal could well affect whether Parcells comes out of retirement to take over as interim coach while his former offensive assistant and protege is suspended.
Parcells has said he would consider coaching the Saints if asked. Payton and Loomis played golf with the former NFL coach last week to talk to him about the team's predicament.
Parcells, who turns 71 in August, led the New York Giants to two Super Bowl titles, and also coached the New England Patriots, New York Jets and Dallas Cowboys.
There has been criticism of Goodell for allowing Payton to participate in picking his successor, but the commissioner says the decision rests with Saints owner Tom Benson.
''These are management decisions that Tom Benson will have to sign off on,'' Goodell said. ''He will get recommendations, I'm sure from Sean and Mickey and others, and make his determination. If it ends up being Parcells, then they've gone through the full process.''
On Sunday, the NFLPA told players involved in the bounty case that there's a chance they could face criminal charges and it hired outside counsel to represent them if needed.
Asked about possible criminal charges, Goodell said, ''Those aren't my decisions.''
''To me, we're going to do what's right,'' he said. ''We're going to make sure our rules are enforced. And when they're violated we'll take the appropriate discipline.''
On March 21, Goodell suspended Payton for all of the upcoming season, Loomis for eight games, Vitt for six games, and former defensive coordinator Gregg Williams indefinitely, a penalty that will last at least one season. Goodell also fined the Saints $500,000 and took away second-round draft picks in 2012 and 2013.
Williams, who left the Saints after last season to join the St. Louis Rams, ran the bounty program.
It's still unclear whether the appeals will change anything, but Goodell said Monday he's open to new evidence. He noted, though, that the investigation has lasted years, in large part because the Saints didn't come clean when first asked about the bounties.
''We've met with various personnel in the Saints, and for three years they denied that this was going on,'' Goodell said. ''It's clear it was going on, and that's one of the reasons the punishment was harsh. ... They denied it repeatedly. And eventually we were able to get a credible source that came up late last year that gave us information that indicated clearly that it was going on.''
Even then, Goodell said, the Saints still denied it.
''We want to hear if there's information we're not aware of,'' he said. ''We'll take that into consideration and we'll deal with it from there.''
---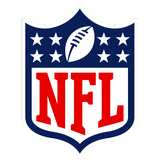 Get more from National Football League
Follow your favorites to get information about games, news and more
---