National Football League
National Football League
Flacco, Ryan seek fans' respect
Published
Jan. 16, 2013 12:00 a.m. ET

It's Week 5 and the Baltimore Ravens just moved into sole possession of first place in the AFC North with a 9-6 win in Kansas City. The defense played well, the running game was solid, and the victory marks the team's fourth win in five games.
But the locals aren't thrilled. The national media is starting to pile on. Fantasy football owners are stressing out.
Joe Flacco had another one of those days. 13-for-27, 187 yards, 0 TDs, 1 interception.
"Yes, they won the Kansas City game," says Gerry Sandusky, the longtime radio play-by-play voice for the Ravens. "But fans started to wonder if Joe Flacco was somehow an incomplete quarterback who could only shine at home, if the Ravens offense and their no-huddle look could only produce at home, if the Ravens were doomed to flounder away from Baltimore this season. There was a definite feeling among the fans of creeping dread after that game."
Creeping dread.
It's something that's plagued Flacco his entire five-year career. For all the regular-season wins pulled out in the final minute, for all the playoff victories, and for all the success — there's still a creeping dread that follows him.
What wasn't discussed after that win over the Chiefs in Week 5, of course (and what isn't accounted for on the fantasy football scoreboard), is the game-saving 16-yard scramble Flacco made on third-and-15 from the Ravens' 15-yard line late in the fourth quarter.
With less than three minutes to go in regulation, and the Kansas City pass rush breathing down his neck, Flacco left the pocket and outran three Chiefs defenders to get the first down and put the game on ice.
It wasn't pretty, but the Ravens escaped with a road victory. They won a close one that a lesser quarterback could've lost. It's what Flacco's done his entire career.
Joe Cool.
Across the country about 1,100 miles away, Matt Ryan — the only quarterback other than Flacco to be drafted in the first round of the 2008 NFL Draft — quietly passes for 345 yards and tosses two touchdowns in a gutsy fourth-quarter comeback win over the Redskins in Washington. The national headlines are all focused on Robert Griffin III's injury, but the game's other quarterback — the soft-spoken Ryan — has the Falcons at 5-0 for the first time in franchise history. It's his 18th career fourth-quarter comeback, an all-time NFL record for a QB in his first five years.
Matty Ice.
Thus have been the careers of Joe Flacco and Matt Ryan, two of the more underappreciated quarterbacks of their generation, in a nutshell.
In an era when elder signal callers like the Manning brothers and Tom Brady host "Saturday Night Live" or hawk pizzas, watches, and designer boots, Flacco and Ryan have very little national presence five years into their careers.
When younger gunslingers like Cam Newton and Matt Stafford star in clothing line commercials before winning games of any significance, Ryan and Flacco continue on dutifully — relatively unnoticed — racking up the victories and making their respective marks on the NFL record books.
For Flacco, the stats aren't always pretty. But the resume sure adds up. If it's all about playoff wins, Flacco's got 'em.
Consider this — there have now been 24 AFC playoff games played since 2008 (Super Bowls, not included). If you remove Jets quarterback Mark Sanchez from the equation, Flacco has won seven of those 24 games, or as many as any two other quarterbacks — Peyton Manning, Tom Brady, Philip Rivers, included — combined.
He's beaten Brady and Manning in postseason games played in their buildings. He's going to his third AFC Championship Game in five seasons and he's won at least one playoff game every season he's been an NFL quarterback. Five of those playoffs wins have come on the road.
But Flacco still gets no love. Mention his name to the casual NFL fan, and you'll get a wince or a shrug.
"I don't even hear his name this week. It's like he didn't do anything last week in Denver. Those throws? Oh, everybody can make those throws," Phil Simms, CBS's lead analyst, sarcastically says with a laugh. "For some reason, he can't be accepted. Maybe he needs to take a class on how to interview better and come off and be charismatic, so people can say, 'Oh, wow, he has the 'it' factor.'"
Changing his tone, Simms finishes, "Oh, and if they lose on Sunday, I promise you ... he will take — if not all — most of the blame."
Flacco notched his first career playoff victory over Chad Pennington and the Miami Dolphins in the wild-card round back in January, 2009. He's gone on to beat six other NFL quarterbacks in playoff games since. Pennington's watched Flacco mature from afar over the past five years.
"There has always been one constant with Joe at the quarterback position. It seems that he has always — from his rookie year though this season — handled the emotions of the game with great sense of poise and composure," says the former 10-year veteran QB.
"You never really see him get too high or too low. That trait is crucial to long-term success in the NFL. As he has progressed through his career, he has been given more and more responsibility concerning decisions and opportunities to help win football games. Winning speaks louder than any other statistic, and Joe has excelled at winning games."
"Look, if some passes were caught in the Pittsburgh playoff game a few years ago or if Lee Evans holds on to that pass in New England last year, the Ravens go to the Super Bowl," says actor Josh Charles, a die-hard Ravens fan from the Baltimore area. "Then, are we even having this conversation now? Probably not."
If Flacco's fighting a never-ending battle to prove doubters wrong, Matt Ryan's battling one against something a little different — obscurity.
Ryan's 33-4 all time at home in the regular season, the best record for any quarterback in NFL history within five years of being drafted. He's led his team to the playoffs in four of his first five years in the league.
Yet, when the NFL Network listed its Top 100 players of the 2012 season back in April, Tim Tebow made the cut at No. 99. Packers fullback John Kuhn came in at No. 98.
Matt Ryan didn't make the list.
Snubs like that are nothing new for Falcons fans.
"I'm not shocked Ryan is overlooked by a lot of people. He's not flashy, doesn't create a lot of highlight-reel plays, doesn't take a lot of unnecessary chances, and to be frank, his nickname could use some tweaking," says Lang Whitaker, an editor at Slam Magazine and one of the most verbal Falcons fans on Twitter. "But he is highly effective and scarily consistent, and in that way he seems to echo Mike Smith's approach."
Asked about the lack of national attention his favorite team's starting quarterback receives, Whitaker laughs.
"Truthfully, I don't really care if Matt Ryan has commercials or a signature shoe or any of that stuff," he said. "As long as we keep winning, he can keep on being overlooked. That's fine by me."
Ryan's outstanding 2012 season hasn't exactly changed much of anything in terms of public perception. The Falcons went 13-3 and Ryan threw for 4,719 yards and tossed 32 touchdowns. Look around the Internet this week. Go and dig up the footage from one of the 1,000 NFL studio shows on TV from before the wild-card round.
Find me someone — anyone — who actually picked the Falcons to represent the NFC in the Super Bowl this year. Find someone taking the Falcons on Sunday.
I'm waiting. Still waiting.
There's so little faith or buzz around Atlanta and their quarterback that according to RJ Bell, a gambling expert at Pregame.com, the Falcons are the biggest home underdog of any No. 1 seed in any round of the playoffs ever.
The knock on Ryan was that he couldn't win in the postseason. Well, he won last Sunday. He led Atlanta on yet another game-winning fourth-quarter comeback drive, setting up a game-winning field goal that catapulted his team to the NFC Championship.
So, where's the love this week? Where's the mea culpas from all the hundreds of writers and TV talking heads who said he couldn't get it done versus Seattle?
Well, there are none. The bulk of what you'll read this week will be centered on 49ers quarterback Colin Kaepernick, not the veteran quarterback who is now just one win away from his first trip to the Super Bowl.
I asked Troy Aikman why he thought Kaepernick, a player who I believe has the lesser career resume Ryan has, was getting so much attention and widespread respect this week, while Ryan seems to be playing the familiar second-fiddle role.
"Lesser resume?" Fox's lead analyst responded. "After just eight NFL starts, Colin Kaepernick has a pretty impressive resume. One that includes an NFL record 181 yards rushing in his first postseason start. Matt Ryan has had a great year. Really, he's had a great five years for the Atlanta Falcons. He's one win away from getting all the attention he could ever imagine and two wins away from gaining all the respect a QB could seek."
Fair point.
And maybe that's just it. Maybe these two quarterbacks — leaders in their locker rooms, virtually unrecognizable outside of them — are truly just one win away from becoming household names. Maybe they're just 60 minutes away from gaining all the respect that's eluded them the past five seasons.
And then what?
If they do, indeed, square off in the Super Bowl, is it fair to put their Draft Class — the 2008 one — in the same conversation as the 1983, 2004, and 2012 ones that get so much acclaim?
It's not an absurd notion. Going back to that Draft, both the Miami Dolphins and St. Louis passed on Ryan in the first round. Though Jake and Chris Long are each having fine NFL careers, respectively, Ryan has proven to be more of an impact player and franchise changer than both. The list of current quarterback-starved NFL teams that passed on Joe Flacco in the 2008 NFL Draft includes the Oakland Raiders, Kansas City Chiefs, New York Jets, Buffalo Bills and Arizona Cardinals.
In fact, the Chiefs passed on Flacco not once in the first round, but twice, before the Ravens scooped him up with the 18th overall selection.
Five years later, when you go name-by-name of that draft's entire first round, you can make the argument that Ryan and Flacco — two quarterbacks — are hands-down the top two players of the 32 drafted.
I dare you to find any other draft class in which you can make such a case.
All this is good and well, of course, but means nothing. Because with quarterbacks, it's all really about one thing. Aikman put it bluntly. Chad Pennington does too, "When they finally win a championship, that will be the icing on the cake."
Charles, the actor and die-hard Ravens fan, adds, "Since 2010, Joe Flacco's postseason numbers are 12 touchdowns and 2 interceptions. When he gets his ring, the national attention will come."
Yes, the ring is the thing when it comes to NFL signal callers. It's always been that way. It always will be that way.
Whether fair or not, both men likely need to hoist the Lombardi Trophy before being treated with the respect or receiving the recognition they likely already deserve.
Fortunately, they're each just two wins away from getting all that and more.
 
---
---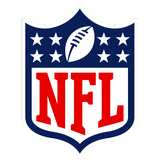 Get more from National Football League
Follow your favorites to get information about games, news and more
---