National Football League
National Football League
Fallon scores with lip-syncing, star power on 'Tonight Show'
Published
Feb. 1, 2015 3:22 a.m. ET

PHOENIX (AP) Even with Super Bowl-winning New England Patriots' players in the room Sunday night, Jimmy Fallon was the only MVP for hundreds of people in a Phoenix theater.
The Patriots' Brandon LaFell, Danny Amendola and LeGarrette Blount were just a few of the surprise guests during a special Super Bowl edition of ''The Tonight Show'' Sunday night. Still, Fallon's infectious song-and-dance energy, as well as his lip-syncing skills, were at the forefront.
The special taping was one of the hottest events in town with tickets selling out in less than three minutes. More than 42,000 people vied for the more than 1,300 seats, according to show representatives. And for those in the Orpheum Theatre, he did not disappoint.
''The Tonight Show'' host, whose collaborations with chart-topping singers have become YouTube hits, screened an a cappella version of ''We Are The Champions'' in honor of the Super Bowl. The pre-taped segment featured ''Tonight Show'' band The Roots and several artists including Carrie Underwood, One Direction, Blake Shelton and Christina Aguilera.
Fallon brought out Arnold Schwarzenegger - dressed like his ''Terminator'' persona - to segue to the show's first commercial break.
The night's biggest laughs went to a ''Super Bowl of Lip Sync Battles.'' Fallon, actors Will Ferrell and Kevin Hart brought their best emoting to the competition where they took turns faux-singing. Perhaps in a nod to Idina Menzel singing the national anthem earlier in the day, Ferrell put his own jazz hands on ''Let It Go'' from ''Frozen.'' Kevin Hart let out a ''Roar'' in honor of Super Bowl half-time performer Katy Perry.
Fallon surprised the crowd with Drew Barrymore as backup for his rendition of ''Time of My Life,'' the theme from the film ''Dirty Dancing.'' Their duet included a clumsy but hilarious attempt to duplicate the lift from the movie.
The Patriots players, meanwhile, were basking in the victory that occurred just a few hours earlier. Their 28-24 win over the Seattle Seahawks was cemented when rookie Malcolm Butler made an interception in the end zone with 20 seconds left.
Fallon asked Blount what he whispered to Butler afterward.
'''You won us the game,''' Blount said.
Singer Ariana Grande capped off the night with her single, ''One Last Time.'' She then joined Fallon and his other guests in throwing footballs into the audience.
Fallon's Phoenix visit marks the second time ''The Tonight Show'' has gone on the road since he took over. The program filmed episodes in Orlando, Florida last June.
Next up for Fallon is a trip to Hollywood. The show will tape for four days starting Monday in Los Angeles.
--
Follow Terry Tang on Twitter at https://www.twitter.com/ttangAP
---
---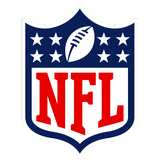 Get more from National Football League
Follow your favorites to get information about games, news and more
---