National Football League
National Football League
Extra security planned for final Metrodome game
Published
Dec. 21, 2013 2:53 a.m. ET

The Minnesota Vikings plan extra security for their final game at the Metrodome next weekend to avoid a repeat of the near-riot that broke out 32 years ago when the team played its final game at the old Metropolitan Stadium in Bloomington.
After the Kansas City Chiefs beat the Vikings 10-6 on Dec. 20, 1981, fans swarmed the field at the Met to grab anything they could. They tore down the goal posts, the loudspeakers in the end zone and pieces of the scoreboard. Nine people were arrested.
Officials say they're determined it won't happen again. They held a security summit at the Metrodome on Wednesday.
''There will obviously be a great deal of attention for inside security, just monitoring so that fans can celebrate, but do so safely and responsibly,'' said Medaria Arradondo, the police inspector in charge of the First Precinct in downtown Minneapolis.
Nearly twice the number of Minneapolis police will be on hand when the Vikings play the Detroit Lions in the Metrodome finale Dec. 29 as compared with a typical game. Extra personnel from Whelan Security, the company that provides private security for the Vikings, will also be on hand, Minnesota Public Radio News (http://bit.ly/1fsASIy ) reported.
''All told, we're looking at close to 700 security representatives within the building,'' Vikings spokesman Jeff Anderson said. ''We don't expect any issues, but we want this to be a memorable game for our fans, and we want to do it in a safe and respectful way.''
Fans won't be allowed to take any parts of the stadium with them.
''Nobody's leaving with anything,'' said Minnesota Sports Facilities Authority Chair Michele Kelm-Helgen. ''We're putting that rule in place, and we're going to stick to it from the beginning of the game to the end.''
Kelm-Helgen said the NFL's new bag policy will help. ''People won't be able to bring any kind of tools or anything that will allow them to unhook things,'' she said.
The Vikings will offer mementoes and events at the Metrodome that day. Fans will be able to bring home a token of the Metrodome era, without tearing loose a piece of it. That includes a commemorative pennant handed to every fan as they come through the doors for that final game.
---
Information from: Minnesota Public Radio News, http://www.mprnews.org
---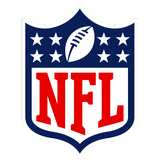 Get more from National Football League
Follow your favorites to get information about games, news and more
---