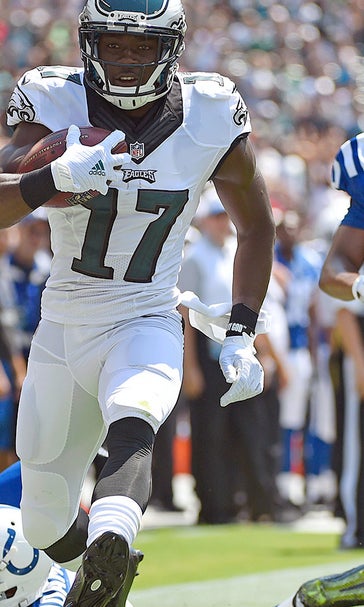 Eagles rookie WR Nelson Agholor has a strong preseason debut
BY foxsports • August 17, 2015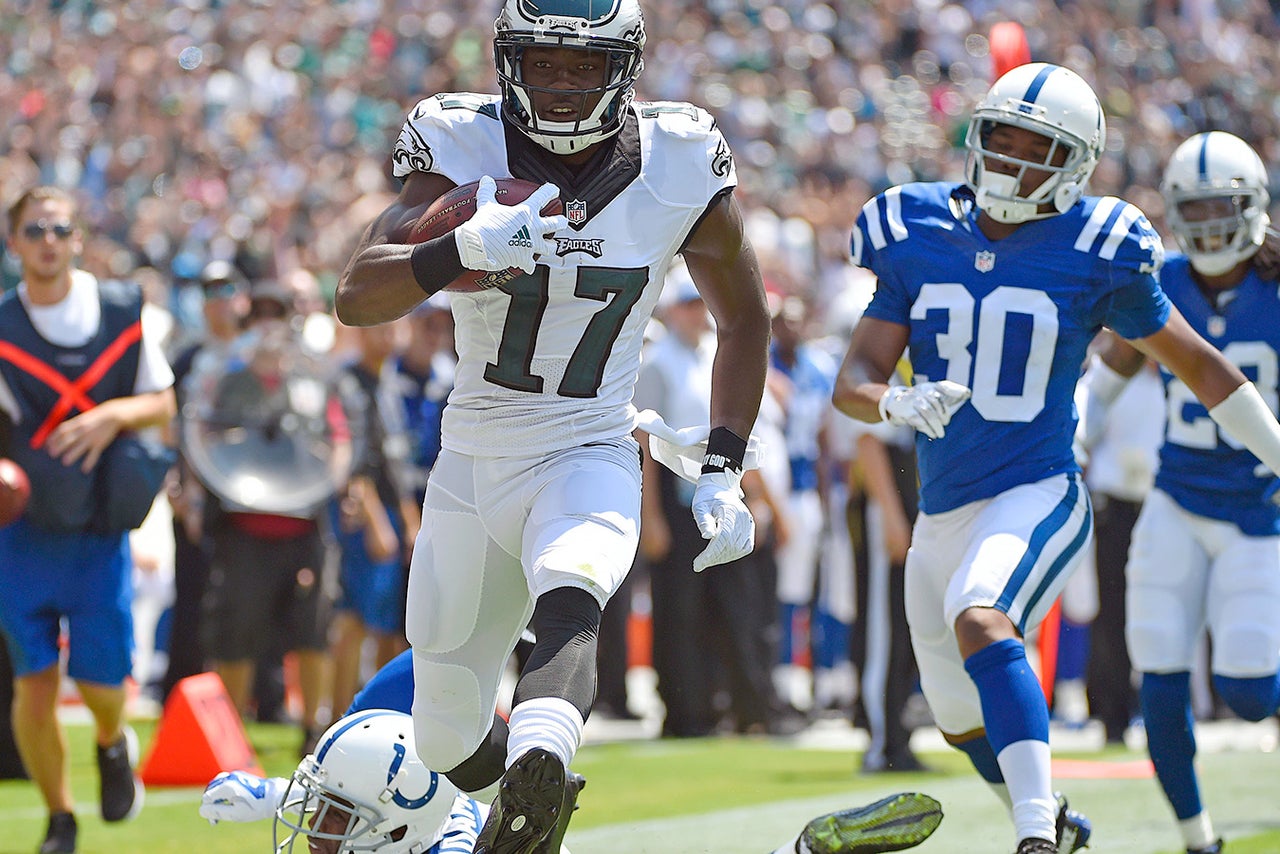 In recent training camp practices, Philadelphia Eagles rookie wide receiver Nelson Agholor has started working in with the first team offense at split end. When the Eagles opened up their preseason on Sunday, Agholor saw snaps with the first team offense and even caught a touchdown pass from Mark Sanchez, who was operating as the first team quarterback.
Agholor made an incredible play on a poorly thrown football from Sanchez on his touchdown grab. Agholor took a short hitch from Sanchez to the house showing off his lateral agility and acceleration on the play.
Agholor finished with three catches for 57 yards and the touchdown. He also drew a 32-yard pass interference call that would have resulted in another big play after Agholor beat the coverage.
It wasn't all positive for Agholor in his rookie debut. He had a key drop on a sideline pass when the Eagles were faced with a third down. However, Agholor did not have issues with dropped passes in college and these issues haven't surfaced in practice either.
Eagles' wide receiver Jordan Matthews knows what it's like to be a rookie in your first preseason game. He is only a year removed from being on himself. He talked about Agholor's practice habits telling the story of why he's not surprised with his big touchdown catch.
"When I saw Josh [Huff] last year, he was so quick side to side," Matthews said to reporters, per Paul Domowitch of Philly. "Nelson, you talk about explosive efforts in practice. That kid has them. So it's not surprising when he takes a hitch to the house like that. He made another big play later on another hitch [for 15 yards and a first down on second-and-10]. Adding him to this offense is going to be huge."
For Agholor, the hitch he turned into a touchdown was just another day at the office for a player who has worked on this exact route countless times throughout practice.
"Good habits on the practice field carry over into the game," Agholor said of the TD. "Sanchez and I have worked on multiple hitches in practice. It wasn't anything different today."
Agholor has game-changing later agility and deceiving deep speed. Earlier in July, we predicted that the breakout is coming here. Now it's just a matter of time.
(h/t Philly)
---
---