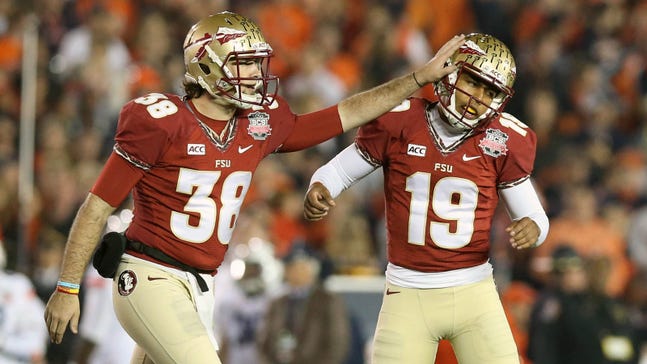 Draft's top kicker wanted culture change at FSU amid off-field issues
Published
Feb. 25, 2016 1:22 p.m. ET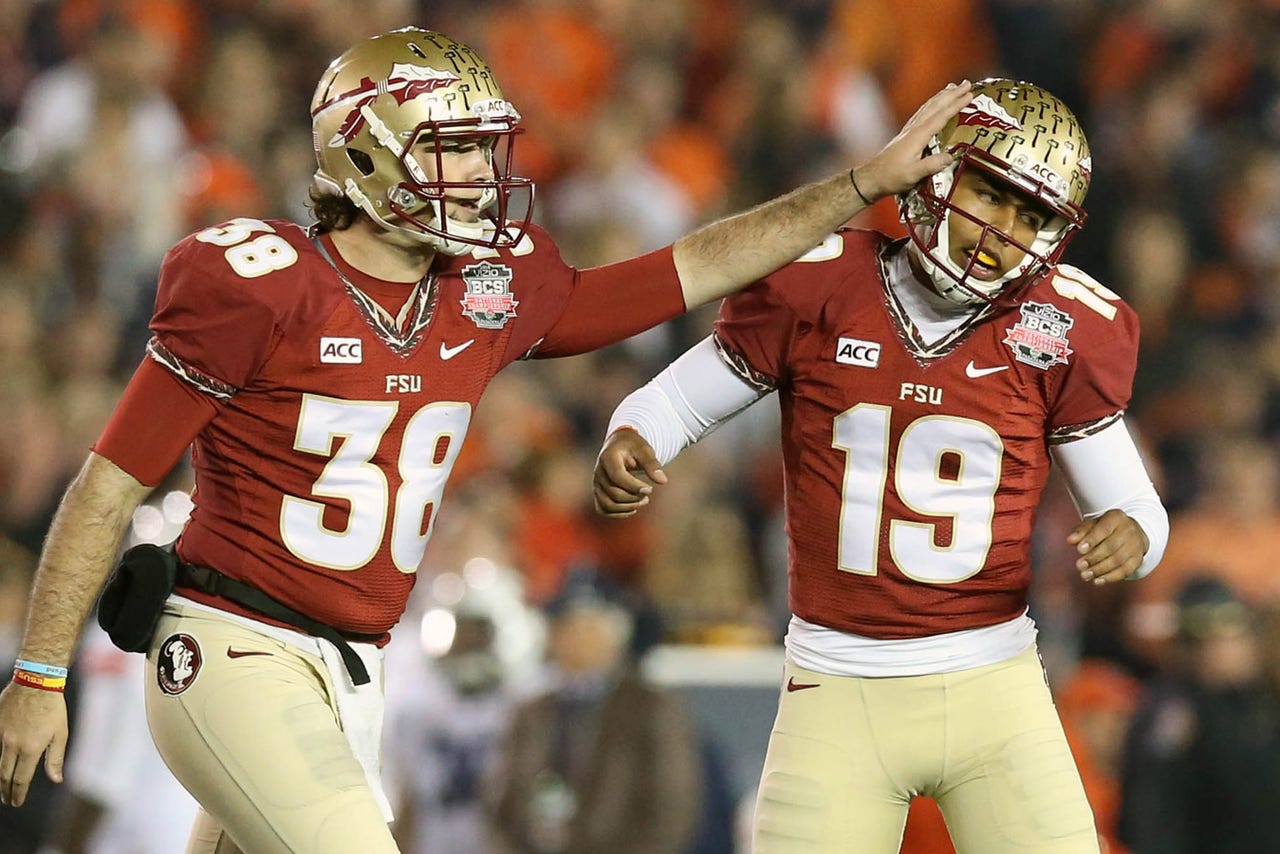 Former Florida State kicker Roberto Aguayo is set to be the first player at his position selected in the draft this year. He's the NCAA's most accurate kicker of all time, making 88.5 percent of his field goal attempts and all 198 of his extra point tries.
He accomplished just about everything possible at Florida State, including winning the Lou Groza Award as the nation's top kicker. 
Obviously his accolades and numbers are spectacular, but his impact on the Seminoles is equally important. It's well known that Florida State has gone through several off-field issues, from Jameis Winston numerous off-field encounters to last season when star running back Dalvin Cook was suspended for allegedly punching a woman.
The controversies have been fairly frequent at the school, and it's having a big impact.
"It's not just hurting them, it's hurting the program," Aguayo said via For The Win. "You don't want people to see you, you don't want people to think, 'Oh he goes to school where that happened.' It's definitely not good. It's unfortunate. But you gotta learn to move on."
Being a captain, Aguayo attempted to change the culture and the stigma surrounding Florida State. It began with talking to his teammates and stepping up as a leader on the field and off it. 
"I'd just talk to them and lead by example," he said. "I would try to do things in front of them to show them, you know, why is Roberto being successful and maybe hopefully they would see what I would be doing and think, 'I want to be like him.'"
Aguayo's success certainly helped his case for being a leader among his teammates. It's hard not to be inspired by the best kicker in NCAA history, which is exactly what he is. 
"You'd have guys at the beginning of the year who would say, 'Roberto is the only leader that's on this team right now,'" he said. "'Yeah he doesn't talk that much, but look what he's done. He's won the (Lou) Groza Award, he does everything right on the field, he never has any off-the-field issues, he does good in school,' and it was an honor to hear that. Guys will see it. Doesn't matter if you talk or do that much. Guys will see it."
While having an impact on his teammates is obviously important, NFL teams will notice it as well -- even if he is a kicker. Players at his position aren't typically viewed as "leaders" in the NFL, but having a guy with leadership qualities and mental toughness is important. 
No kicker has been taken before the fourth round since 2005 when Mike Nugent was taken by the Jets in the second round. And only one has been taken in the first round since 2000, which is when fellow Florida State kicker Sebastian Janikowski was taken 17th overall by the Raiders.
Aguayo probably won't be taken in the first round like Janikowski, and he may not be taken before the third. But there's little doubt he has what it takes to win a starting job right away, and his track record on the field and off it proves just that.
---
---