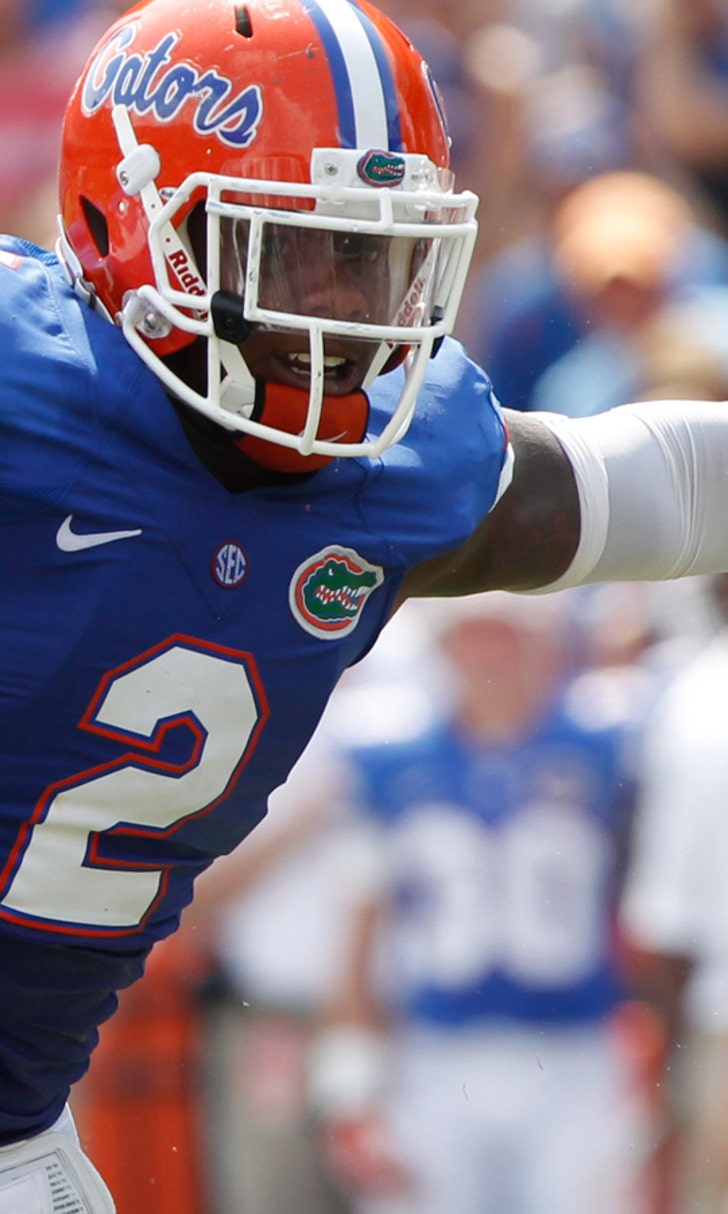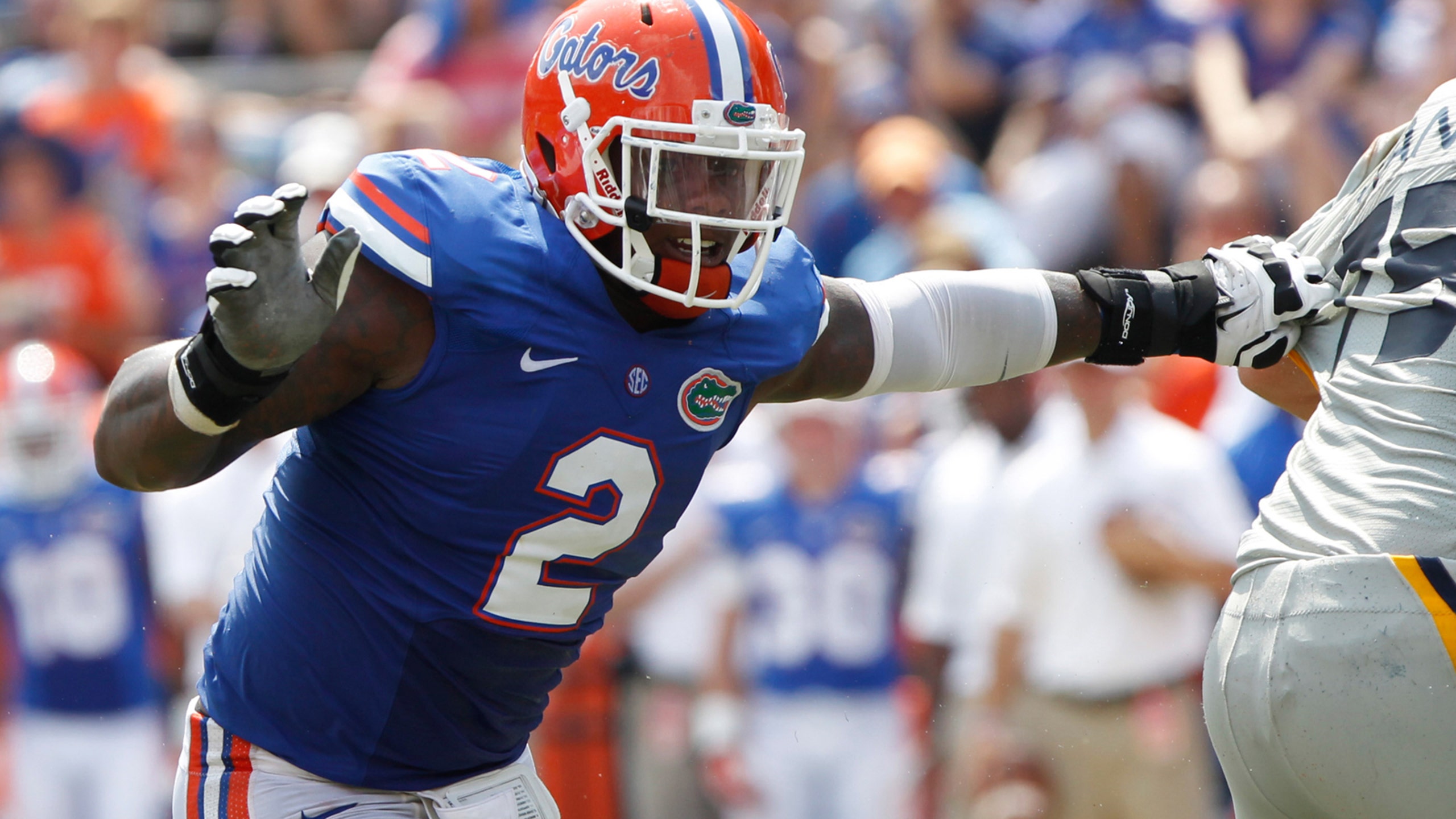 Draft Diary: Florida DT Dominique Easley tracks his path to the NFL
BY foxsports • December 4, 2013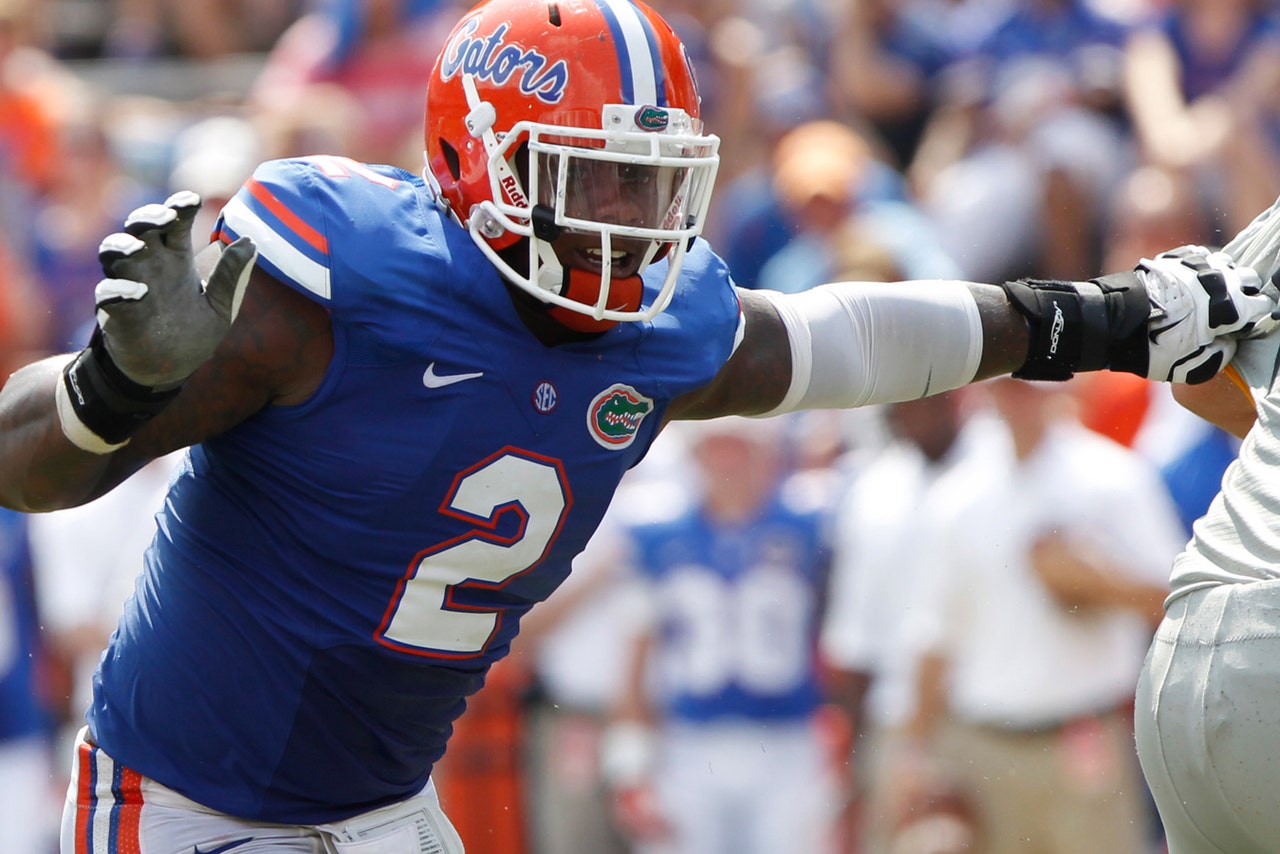 Dominique Easley played defensive tackle at the University of Florida. Easley, who's originally from Staten Island, NY, made himself eligible for the 2014 NFL Draft in November. He teamed up with FOX Sports to do a draft diary. He'll be taking you through the process of the rehab --from his (knee) surgery performed by Dr. James Andrews to training and preparation for workouts for the draft. You can follow him from now all the way up until draft day.
I first want to thank everyone for the prayers and wishes. I had a successful ACL and lateral meniscus reconstruction done on my right knee by Dr. Andrews with his awesome team and staff at the Andrews Institute in Gulf Breeze FL. After surgery, I started rehabbing the next day.
It has been nonstop since. Rehab two times a day, six days a week. With this being my second ACL reconstruction (the first my sophomore year on my left knee), I am a lot more focused. 
After 10 days I had my stitches taken out. This is when the real work began, when rehab started to incorporate more strength exercises.
Even though this is my second time around, it hasn't been easy. My biggest relief was being able to drive. Then, a week later I started walking without crutches. This opened up a lot more rehab opportunities for me. But best of all, I can play with my son who just started walking.
I just finished my last run through the tunnel for Senior Day, where I walked down the stretch from the south end zone to the 50-yard line. Though I have memories of getting hyped and in the zone right before a game, Senior Day brought out different kind of emotions. To a lot of people, Senior Day is the end because it is the last day playing at Ben Hill Griffin Stadium. For me, it was my way to show the world that it'€™s the beginning of a new journey. A journey of being a father and a journey of overcoming obstacles.
I had a lot of emotions coming back to the stadium and not being able to play with my boys. But I had my son beside me, so I brought him out with me because everything I do, I do it for him now. Having my son with me makes all the difference. He motivates me to provide, yet he reminds me of what is really important, like to smile, dance and play.
I owe a lot to the Florida football program and the Gator Nation for their support throughout the years. I appreciate all those who embraced me and I am grateful for the experiences I had being a Florida Gator.
Now I'm getting ready for the 2014 NFL Draft. Every couple of weeks, I'll be telling you about my rehab and training. I'€™ll take you behind the scenes during the training with videos of my workouts, pre-draft preparation, and everything from special guest interviews to what it's like for a draft prospect to prepare for the draft.
Next week, I'll be give you an entry on our actual journey to the draft. I've been rehabbing with Dr. Andrews in Gulf Breeze, Fla, and will see you there.
If you can't wait, follow me on Twitter @MR_ChUcKiE_2
---
---