National Football League
National Football League
Competition for both safety spots is wide open
Published
Aug. 2, 2014 5:30 p.m. ET

CHICAGO (AP) The Chicago Bears have a wide-open competition at safety so far in training camp.
Through the first eight days of practices, the Bears have used several veterans at filling both safety spots.
And it's possible some players who are not even dressed at this point will be part of the mix before camp concludes.
The Bears' defense dropped to 30th in the league last season and the safety play lacked consistency both in pass coverage and stopping the run.
Former New York Giant Ryan Mundy, rookie Brock Vereen, former Dallas Cowboy Danny McCray and 34-year-old former Arizona Cardinal Adrian Wilson have all been tried at the starting safety spots in camp.
''The rationale is it's an open competition, we're going to move people around, and you're going to see that throughout training camp and the exhibition season,'' coach Marc Trestman said.
Vereen and Mundy played the spots with the starters through most of organized team activities and in the first five days of camp.
Then Trestman put Vereen with the reserves and put McCray alongside Mundy. McCray was largely a special teams player in four years with Dallas and had 10 starts, all in 2012.
''It's a big opportunity,'' McCray said. ''I think that's what we're all here for - open competition. They're just rolling people around to see who can make plays.
''Everybody has an equal chance. They've shown that throughout OTAs and minicamp.''
It's not surprising to Mundy that McCray would get consideration even if he was regarded chiefly a special teams acquisition.
''He brings a high level of energy to the game,'' Mundy said. ''He's very active around the ball. He knows how to get the ball out and that's something that we value here in our defense - getting the ball out.''
Vereen said he can't be too concerned about being moved to the second team after so much time spent with the starters.
''In my mind, I'm still a rookie who has to prove he belongs on the 53-man roster,'' the fourth-round pick from Minnesota said. ''I'm far too young to even worry about starting, not starting, whatever. In my mind I still need to prove I'm worthy of being on this team.''
Looking at all the veterans, Vereen acknowledged he'd like to be a starter from Day 1.
''But these guys have been here three, four, shoot, 10 years,'' he said. ''I'm in catch-up mode. That's the mindset I want to have.''
Each player has had strong practices followed by struggles against a Bears offense that has operated more efficiently from the outset of camp in Trestman's second year.
Wilson was a late arrival, signing June 23 and missing all of the offseason workouts. He needed the time as he's been recovering from heel surgery. Wilson made five Pro Bowls and had 27 interceptions with the Arizona Cardinals.
''I think what Adrian has done, he's kind of worked himself back into playing football, and we've kind of just stood back and allowed him to acclimate himself on not only what's going on in the classroom, but let him get his feet underneath him on the field,'' Trestman said.
Wilson said he's playing with a bit of a chip on his shoulder after seeing reports and hearing many regarding him as washed up. Bears general manager Phil Emery saw possible value in him.
''I think Mr. Emery gave me a chance,'' Wilson said. ''I think it's a low risk for them, high reward. So I'm looking forward to the opportunity.''
Former Green Bay Packer M.D. Jennings has been playing largely with the third team, and two other Bears have yet to join practices.
Last year's free safety starter, Chris Conte, is on the physically unable to perform list because of shoulder surgery, and backup/special teams player Craig Steltz is also on PUP due to groin surgery. Conte is in the final year of his contract after starting 40 games in three seasons.
Defensive coordinator Mel Tucker is looking for more consistency from Vereen, but it's something all the safeties have to show after the secondary allowed more completions of 20 yards or more (59) than all but six teams.
''As we stack more and more practices on and we add more defenses and schemes and things like that and now the question becomes can you do it day in and day out at a high level, with the young guys,'' Tucker said. ''And those guys have to prove that.
''And not only the young guys, but when you look at veteran guys, you want to see if guys can still do it. That's a big part of it. Can you still do it on a consistent basis at a winning level? We're all out here to prove that. And that's the challenge.''
---
Online:
AP NFL website: www.pro32.ap.org and www.twitter.com/AP-NFL
---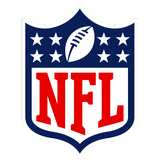 Get more from National Football League
Follow your favorites to get information about games, news and more
---