National Football League
National Football League
Colts hoping Collie makes speedy recovery
Published
Aug. 21, 2012 10:45 p.m. ET

Austin Collie keeps telling the Indianapolis Colts he feels well.
Teammates and coaches are praying he is.
Less than 24 hours after coach Chuck Pagano confirmed the veteran receiver had sustained yet another concussion, discussions inside the team's usually jovial locker room took a serious turn out of concern for their friend.
''It's scary, especially with all the information that's been coming out the last two years or whatever,'' said cornerback Jerraud Powers, who came to Indy in the same 2009 draft class as Collie. ''You see someone, you want what's best for them, and he's a smart enough guy that he'll make the right decisions. He's a heck of a player.''
He's also a player the young Colts (No. 32 in AP Pro32) desperately need this season.
With Andrew Luck replacing Peyton Manning, Collie and five-time Pro Bowler Reggie Wayne are expected to help Luck make the transition from college to the NFL and mentor a receiving corps that is almost entirely new. Of the 13 players who caught passes for Indy last season, only four are back - Wayne and Collie and running backs Donald Brown and Delone Carter.
Like Wayne, Collie is a proven player.
He emerged quickly as a rookie, demonstrating enough skill on the field and the mental capacity off of it to catch the attention of four-time league MVP Manning, who held weekly one-on-one film sessions with Collie. Things went so well in 2009 that the rookie caught 60 passes for 676 yards and seven touchdowns, helping Manning win his second AFC title before coming up short against New Orleans in the Super Bowl.
Things haven't gone nearly as smooth the last two seasons.
In early November 2010, Collie was knocked unconscious after a vicious high-low combination from two Philadelphia Eagles safeties. He sat out the next week against Cincinnati, then tried to return the following week against New England but left early with what the team described as concussion-like symptoms. Team officials never confirmed it was a full-blown concussion.
Collie didn't return again until Dec. 19 against Jacksonville, a game in which he took another big hit and was diagnosed with a second full-blown concussion, ending his season.
When Collie returned last year, he insisted he was OK. He finished with 54 receptions, 514 yards and one TD - all career-lows - but, of course, Indy didn't have Manning, used three different quarterbacks and collapsed to a league-worst 2-14 record.
Now the questions about his health are back. Collie left Sunday night's preseason game in the first quarter after Steelers linebacker Larry Foote hit Collie in the head with a forearm, leaving Collie briefly on the ground.
''I know the league has put extra emphasis on concussions lately, and I hope he recovers quickly and everything is OK,'' longtime kicker Adam Vinatieri said. ''I'm hoping this is the last one he ever has to worry about.''
Collie watched the team's afternoon practice from the sideline, and though did not speak with reporters Tuesday, he did respond to fans' concerns Monday night on Twitter.
''Thanks to everyone for their thoughts and prayers. I'm doing really well and feeling great,'' he wrote.
Pagano said Monday, following the diagnosis, that Collie would be day-to-day and that the team would be cautious before using Collie again - a point he reiterated Tuesday.
When asked what advice he would give a son facing the same scenario, Pagano responded: ''That's up to the doctors and Austin.''
Some teammates questioned the play itself, saying the hit to the head should have drawn a penalty.
Foote could still be fined for the hit, too.
Either way, the scene left some of Collie's teammates disturbed.
''We were all a little upset that the refs didn't call anything,'' rookie receiver Griff Whalen said. ''It's upsetting to see, you never want to see one of your guys go down, but you can't play tentatively because it only makes you more likely to get hurt, I think.''
What happens next is up to the doctors and Collie.
He must pass a series of tests and be cleared by doctors before returning to action, and close friends would like to see him back on the field - if that's the route Collie decides to take.
''We came in together, so I'm closer to him than some others here,'' Powers said. ''We'll see how he's doing and what he's thinking.''
---
Online: http://bigstory.ap.org/NFL-Pro32 and http://twitter.com/AP-NFL
---
---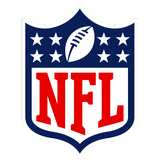 Get more from National Football League
Follow your favorites to get information about games, news and more
---