Chip Kelly on 49ers' quarterback situation: 'We're going to look at everything'
November 15, 2016

Were it not for some of the worst quarterback play of the season, the San Francisco 49ers might have pulled out a win against the Arizona Cardinals on Thursday night.
Instead, Blaine Gabbert repeatedly gave the Cards a short field, throwing two INTs and completing 18 of 31 passes for just 162 yards on his way to securing the second-worst win percentage through a QB's first 40 starts in NFL history.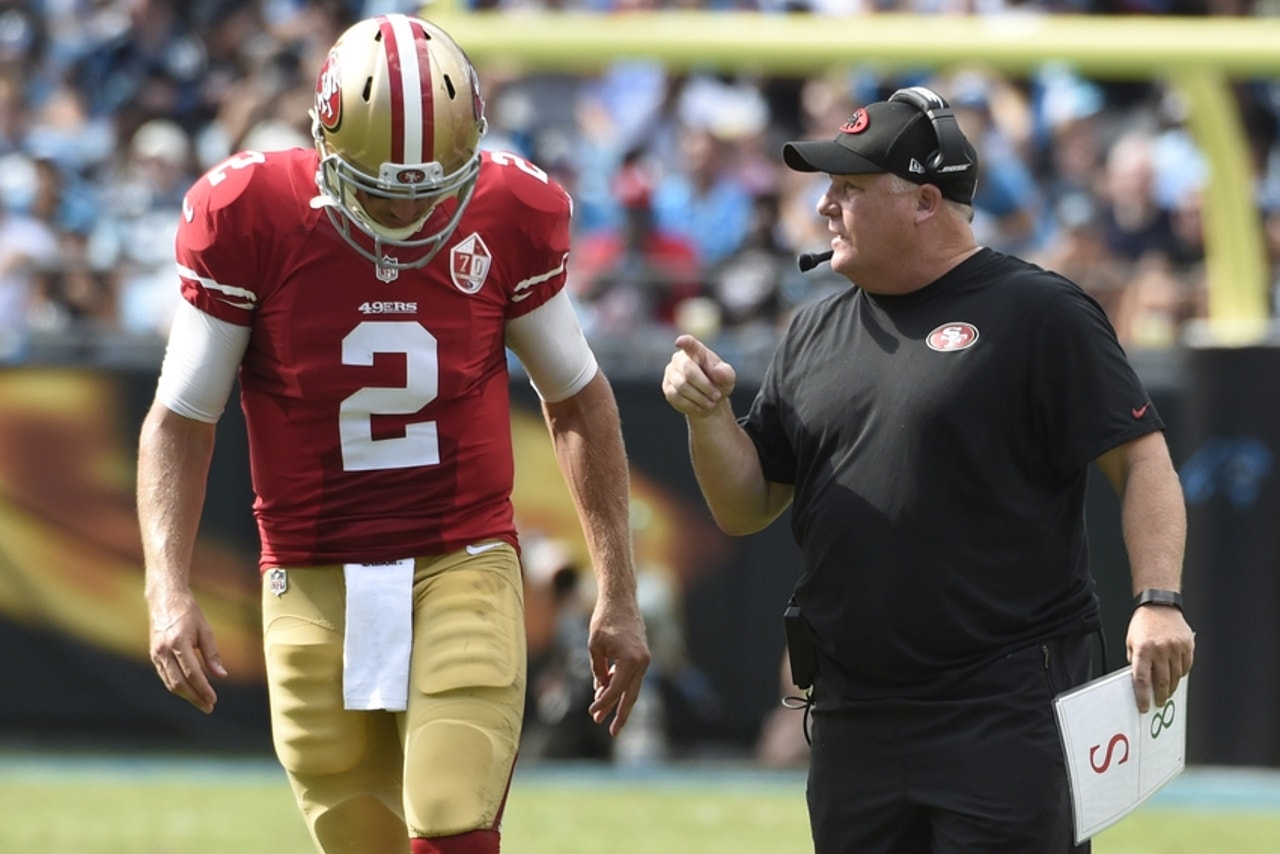 After the 33-21 loss to Arizona, 49ers coach Chip Kelly addressed his quarterback's poor play and, without going into specifics, told reporters that everything was on the table — including perhaps a change to backup QB Colin Kaepernick.
Although it seems as if the Niners are shying away from Kaepernick because they're afraid of ending up on the hook for his salary next season, Kelly insisted that general manager Trent Baalke is not involved in the decision:
For his career, Gabbert boasts a 56.1 competion percentage, 38 TDs, 37 INTs, and 6.0 yards per pass attempt. Oh, I'm sorry. Did I say "boast"? I meant "has suffered through." My mistake.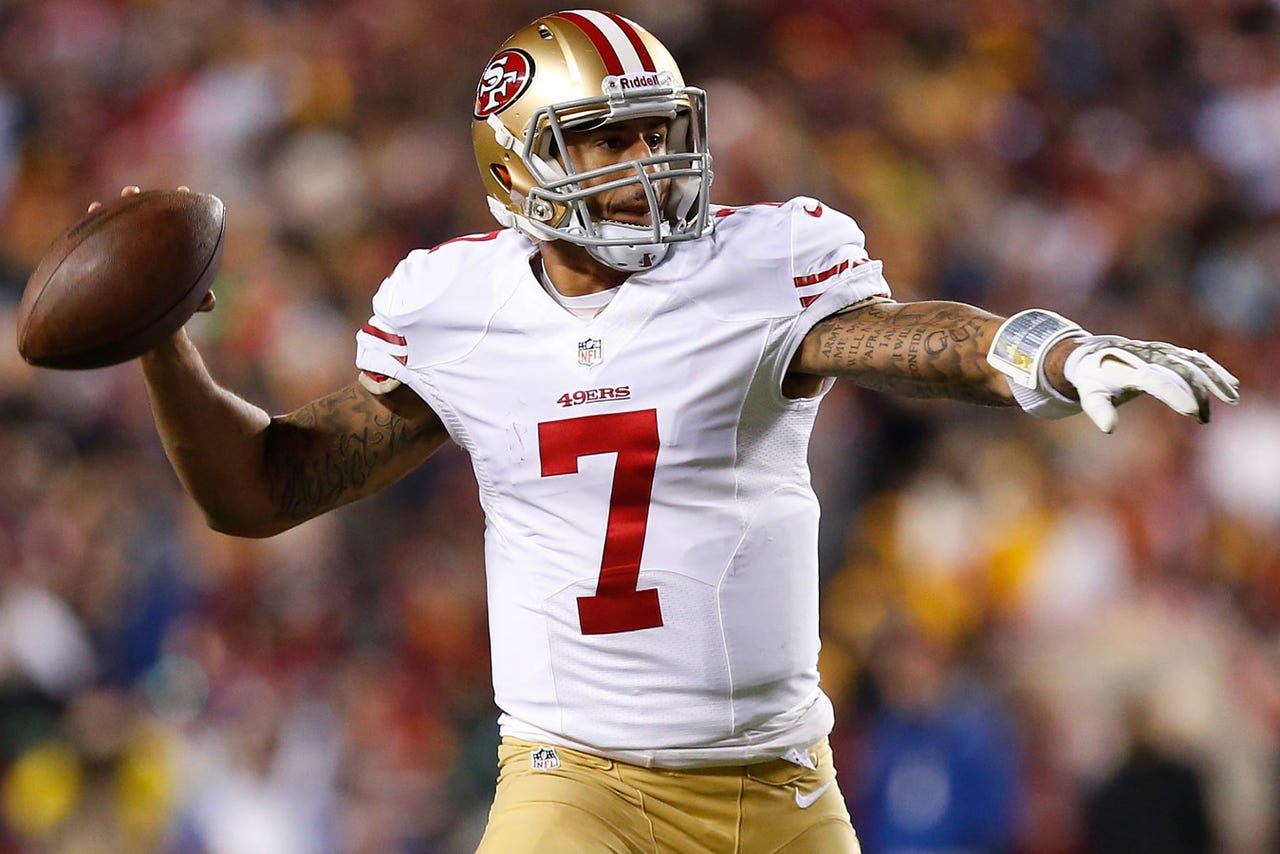 As for Kaepernick, it's been almost a year since he last started a game for San Francisco, in Week 8 last season against the Rams. The 49ers lost that game 27-6.
San Francisco heads to Buffalo in Week 6.
---
---