National Football League
National Football League
Chiefs beat Browns, move to 8-0
Published
Oct. 27, 2013 1:00 a.m. ET

The Kansas City Chiefs know that they're going to get the opposing team's best shot every time they step on the field.
That comes with being the NFL's lone unbeaten team.
They wouldn't want it any other way.
"We love it," Chiefs quarterback Alex Smith said. "You want the stages to get bigger. That's why you put all the work in. You want this opportunity. You want that honor."
The Chiefs got another stiff test from the Cleveland Browns on Sunday, racing out to a big first-half lead and then holding on through a harrowing second half.
The result was a tenuous 23-17 victory and just the second 8-0 start in franchise history.
"I mean, not that anybody sneaks up on anybody in this league, but yeah, we're the only undefeated team," said Smith, who threw for 225 yards and two touchdowns.
"I think that teams have recognized how we're playing and no question, they're coming prepared."
Jason Campbell, starting in place of the ineffective Brandon Weeden, threw for 293 yards and two touchdowns for the Browns.
His second scoring pass, a 17-yarder to Fozzy Whittaker out of the backfield, got Cleveland within a field goal early in the third quarter.
The Chiefs kept making stops down the stretch, though. They punted with 3:55 left, but forced Campbell out of the pocket on fourth down, and his pass bounced off wide receiver Davone Bess for an incompletion. It was one of several drops for Bess, who also fumbled on a punt return.
Ryan Succop tacked on his third field goal of the game with 17 seconds left, and the Browns were unable to do anything with their final possession before time expired.
"We weren't able to make the plays at the end there to win the game," Brown coach Rob Chudzinski said. "Kansas City started fast and we weren't able to get anything going early in the game. I thought our guys did a great job of fighting and getting back in the game.
"We were in position a couple of times," he said, "one break or one play."
Josh Gordon had five catches for 132 yards and a touchdown in what could be his final game for the Browns. They've been fielding offers for him ahead of Tuesday's trade deadline.
"I know just as much as you all know," Gordon said. "When it happens, if it doesn't happen, we'll know at the same time."
The Chiefs marched downfield on the game's opening possession before settling for Succop's first field goal, and then did the exact same thing when they got the ball back moments later.
Kansas City eventually reached the end zone early in the second quarter when Smith found fullback Anthony Sherman out of the backfield on third-and-10. He picked up a couple of marvelous blocks and rumbled 12 yards for his first career score and a 13-0 lead.
Meanwhile, the Browns' offense struggled to get on track, going three-and-out on their first three series. Campbell overshot a couple of wide receivers, but the real problem was their lack of a running game -- they had three carries for minus-1 yard at halftime.
"We have to start faster," Campbell said.
It took some trickery for Cleveland to score. Campbell handed off to Willis McGahee, who flipped it back to the quarterback, and he hit Gordon in stride for a 39-yard reception.
The good vibes on their sideline were short-lived, though.
Jamaal Charles ripped off two long runs, including one to convert another third down -- the Chiefs were 9 of 12 in the half -- to get into Cleveland territory. Smith finished the drive by hitting Dexter McCluster down the seam for a 28-yard scoring pass.
The Browns managed to get a field goal to get within 20-10 just before the break, and then carried the momentum into the second half, closing within a field goal on Whittaker's TD catch.
That was as close as the Chiefs defense would allow them to get.
"The best you can be right now is 8-0 and that's where we're at," Chiefs linebacker Derrick Johnson said. "Everybody's going to give us their best. We know that. If we can take that punch and keep rolling, that's what we did today. It wasn't pretty, but a `W' sure does look good."
Notes: Chiefs DL Mike Catapano left the game with a sprained ankle and did not return. ... Charles briefly left the game with a bruised knee. ... Browns WR Travis Benjamin left the game with a knee injury. ... Smith had thrown 122 passes without a TD completion before hitting Sherman in the second quarter.
---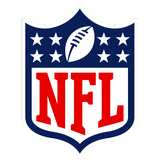 Get more from National Football League
Follow your favorites to get information about games, news and more
---